Black Meizu Pro 7 prototype image leaked with colorful bubble setting on the secondary display
Now a source has confirmed again that the Meizu will hold a launch event on July 26 at Zhuhai theater. Last night a weibo user has released a leaked picture of the Meizu Pro 7 whose black variant has already been leaked before.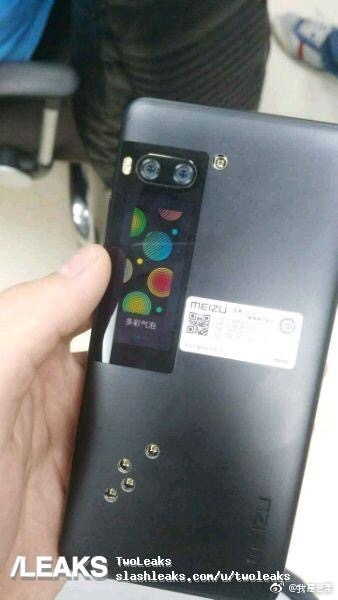 The phone in the leaked picture is the black variant. From the leaked picture, the phone's secondary display is quite prominent since the phone's back and the secondary display have adopted different materials. The secondary display suggests the colorful bubble setting, which is similar to the bubble scenario when XP system enters the standby mode. The secondary display has been rumored to apply the colorful bubble setting to four application scenarios including standby mode, incoming call, input box and selfie action. Therefore, Meizu official party is much likely to call the secondary display as "window".
As the Meizu Pro 7 will be launched soon, and the public's response to its secondary display will soon be seen.