Some months ago, a new smart phone was spotted on the list of dual display smart phones called Hisense A2. It was spotted on the list of dual display smart phones as it features AMOLED and E-ink screens. An earlier smart phone which featured the dual display technology failed to capture the attention of the audience. This makes people to appeal for the Hisense A2 but their appeal is unknown yet.
Some times ago, a Russian manufacturer, YotaPhone produced a high price tagged YotaPhone 1. Although the smart phone featured an impressive dual display mode, it didn't attract the attention of many people. After YotaPhone's first failure, the company moved its production away from Russia in November. YotaPhone shifted its production from Russia and Finland to China in order to make their innovation more affordable. YotaPhone later launched the YotaPhone 2 about 2 years ago. After the launching of YotaPhone 2, the company has been working on YotaPhone 3.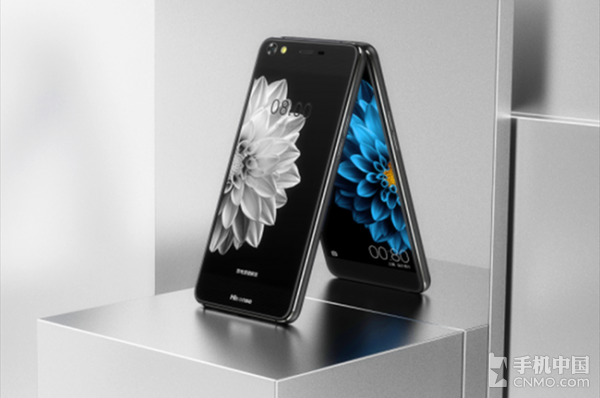 Meanwhile, a Chinese maker of smart phones has drifted into action and has been able to come out with his own dual display smart phone. Hisense has officially launched the dual display smart phone. Hisense launched the smart phone as a crowd sourcing project and the smart phone will sell for about CHY 2999.
The dual display smart phone features exactly the same features described on the TENAA website. Hisense 2 has a 5.5- inch AMOLED display on its front. The 5.5-inch screen is a full HD screen with a resolution of 1920 x 1080 pixels. Its rear is equipped with a 5.2-inch E-ink display. The 5.2-inch E-ink display has a resolution of 960 x 540 pixels. The E-ink display is the same type of display that is generally used for Kindle E-book readers. The E-ink display will have a backlight and feature a reflectivity that is close to that of a paper.
The Hisense A2 front and rear camera are protected with 2.5D glass. Hisense A2 also has a very resourceful built-in app. The iReader app can be used to access over 300, 000 books online. A new Hisense A2 comes with 5, 000 credits free of charge. JD's online catalogue is also integrated into the built-in iReader app. Both the front and rear screen can be used for input. The Hisense has a dual-mode and dual-touch technology.
Hisense A2 features the popular Snapdragon 430 processor. The Snapdragon 430 processor has a processing speed of 1.4GHz. Hisense A2 also features the common Adreno505 GPU. The Hisense A2 is a mate of the Nokia 6 as they are both powered by the same processor. Nokia 6 which was released a few weeks ago is powered by the same Snapdragon 430 processor.
Hisense A2 is equipped with a massive 4GB Random Access Memory. The 4GB Random Access Memory makes it possible for all apps to run without any lag. The AMOLED display and E-ink display are expected to give an impressive user experience. The Hisense A2 comes with a 64GB of internal storage which is expandable. The 64GB storage of Hisense A2 is expandable up to 128GB with a MicroSD card. There will likely be no need for memory space expansion as the 64GB of internal storage will be enough for regular users.
The rear camera which is protected by a 2.5D glass is 16-megapixels. The rear camera can cover a wide angle of about 75-degree. Hisense A2 also has a 5-megapixels front camera, which has an 84-degree wide-angle view. The front camera is good for taking pictures and has an f/2.4 aperture.
The Hisense A2 which features the dual display technology and large Random Access Memory are powered by a 3 090mAh battery. The smart phone has a built-in fast charging technology. Hisense A2 comes with a 5V/2A fast charger. The Hisense A2 is a dual SIM and dual display smart phone. It supports the three mobile carriers in China – China Telecom, China Mobile, and China Unicom. Hisense A2 supports important connectivity technologies, including: 4G, Wi-Fi, Bluetooth, GPS, A-GPS, 3.5 Audio port, USB OTG and a USB 2.0 Type-C port.
The smart phone has a body dimension of 157 x 76.8 x 8.45 mm and weighs 188 grams. Hisense A2 imitates Sony Xperia Smartphone's in the implementation of its fingerprint scanner. Hisense A2 has its power button on its right side which has a fingerprint sensor integrated into it. Hisense A2 which supports gestures can be used to authorize mobile payments through AliPay and WeChat apps.