Meizu M5X with Qualcomm processor gets 3,795 scores
As Xiaomi, vivo and other Chinese smartphone manufacturers have launched their full screen products, Meizu is said to launch its full screen phone- the Meizu M5X. Today, the Meizu M5X has made its appearance on GeekBench.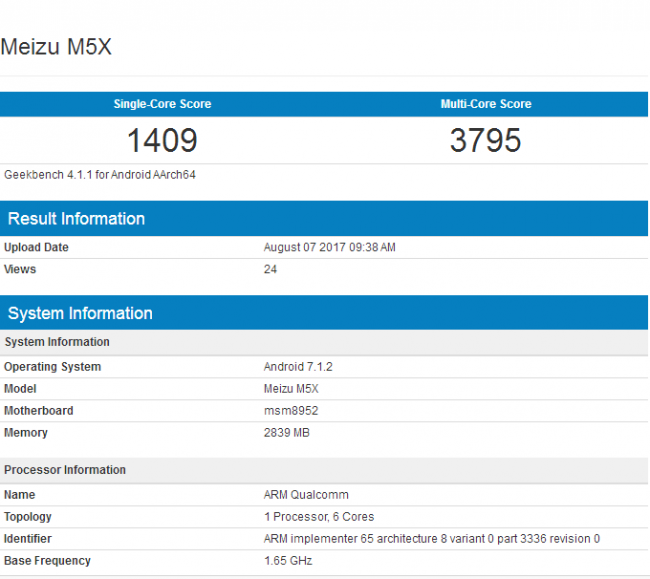 From the picture, the Meizu M5X is expected to come with 3GB of RAM and be powered by the hexa-core 1.65GHz Qualcomm processor. The M5X is expected to run on Android 7.1.2. The Meizu M5X's single-core is 1409 points, and its multi-core score is 3795 points. The Meizu M5X is said to be Meizu's first full screen phone.
At present, the Meizu M5X's more specifications have still been unknown. But if the Meizu M5X adopts the full screen design, it undoubtedly will receive much popularity from Meizu's fans since it features Qualcomm's chip.