Meizu Meilan 18:9 phone hands-on video leaked with Meilan new logo
Yesterday, Meizu Meilan smartphone official weibo released a poster which suggests that Meilan's 18:9 new product will make its appearance on January 4. Undoubtedly, the new product is Meilan's first full-screen phone.
Now, the hands-on video of Meilan's full-screen smartphone has been spread on the Internet. From the released video, Meilan's new phone adopts currently popular full-screen design. The smartphone boosts of narrow bezels both on the left and right, which enable the phone to have high screen ratio on the front. Its front fingerprint button at the bottom has been removed. The Meilan's full-screen phone features champagne gold metal body. Besides, Meilan's new logo "mblu" has first been spotted on this phone. The smartphone in the video looks extremely similar to the Meizu Pro 7.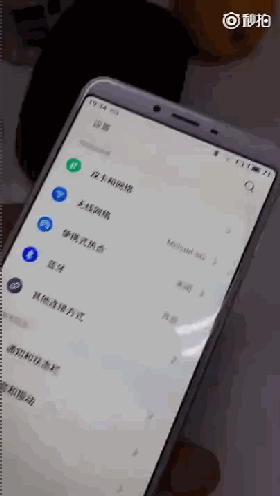 The previous leak suggests that Meilan will apply fingerprint button to its full-screen phone's side. We will continue to focus on Meilan's first full-screen phone and brig more news to you later.