Meizu Meilan full screen smartphone leaked without mBack button
Compared with last year, Meizu has fewer new phones which sell well in the market this year. Now, Meizu's new phone has made its appearance on TENAA. The new phone has three models: M712, 712M, and 712Q, which are supposed to be Meizu Meilan full-screen smartphones' three variants.
Meilan's full-screen phone is expected to feature a 5.7-inch touchscreen with the screen ratio of 18:9. The phone will sport a 2,930mAh battery. It measures 152×72.45x8mm.
It is previously said that Meizu's new full-screen phone will be powered by Samsung Exynos 7872. The Exynos 7872 chip is built on the 14nm manufacturing process, and it has six cores. The smartphone will be available in two storage models: 3GB of RAM and 32GB of ROM, 4GB of RAM and 64GB of ROM.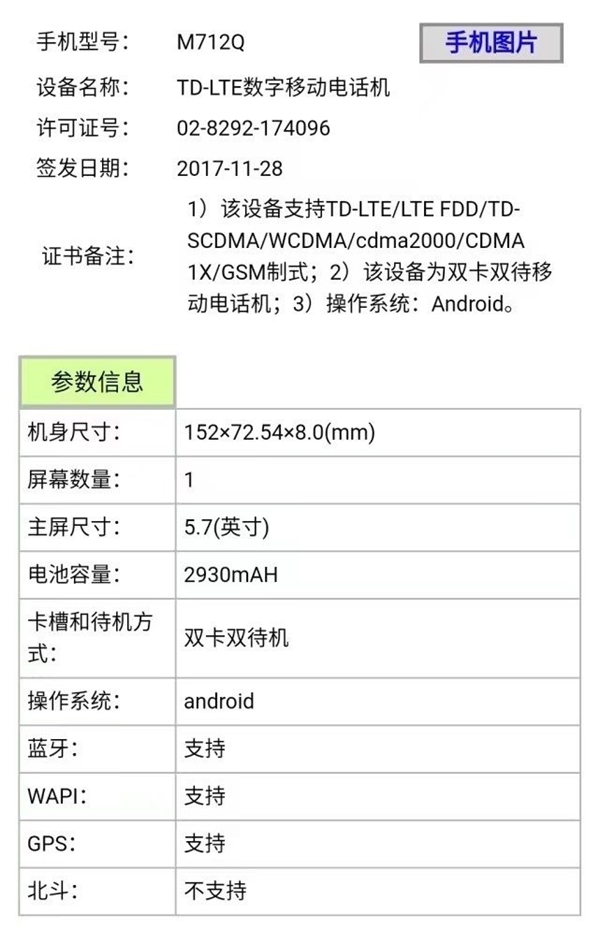 Besides, the previous leak shows that Meizu's first full-screen phone will be Meilan series product and the smartphone will not come with Meizu's classic mBack button. The highlight of Meizu's this full screen will provide fingerprint reader on the side.