Meizu Pro 7 officially to launch on July 26 in China
After a multitude of leaks on the Meizu Pro 7 series products have come over a month, now Meizu official party has just announced that the phone will be set to be officially launched on July 26. The launch event will start at 19:30pm, July 26 at the Zhuhai Theatre, China.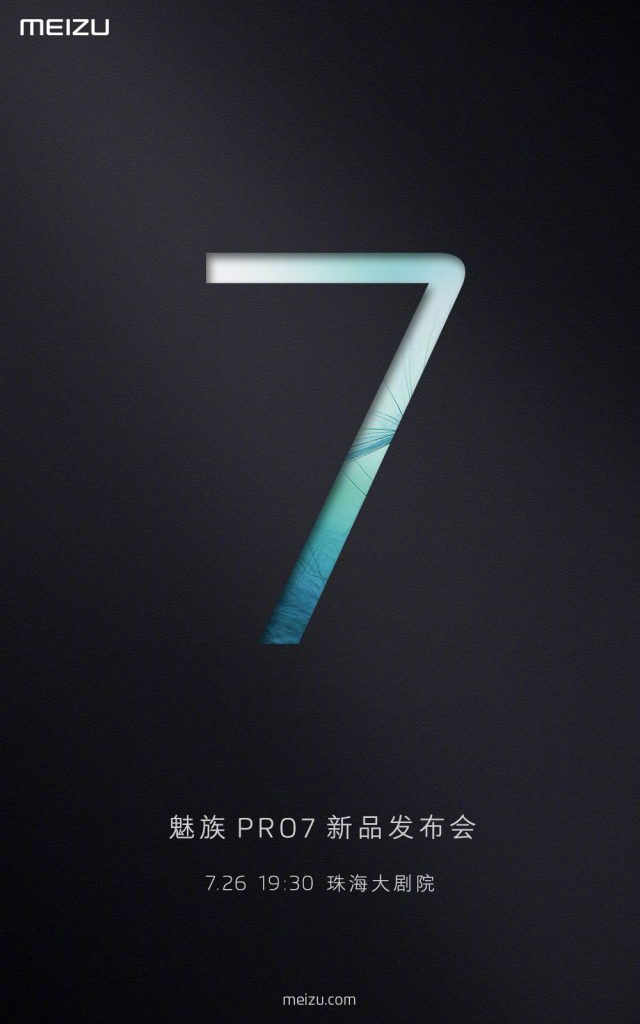 It is obvious that the "window" refers to the Meizu Pro 7's secondary display on the back. At the event on July 26, Meizu official party will introduce the operation method of the secondary display. In the meantime, Meizu has also released a link of the story of window, which also aims to advertise for the secondary display on the back.
After all, as Meizu's important flagship, the Pro 7 series products have many highlights compared with the phones which have been launched this year.