Motorola will participate in the Mobile World Congress 2017 exhibition. The smart phone maker will unveil the Moto G5 and G5 Plus. There have however been exposure of the two smart phones. This article will give a summary of the official rendering and all the configuration information. The Moto G5 and G5 Plus are consistent and designed in a more mellow style, except for the fact that the G5 Plus back camera is slightly elevated but G5 lens is flat. Both the Moto G5 and G5 Plus have a gray and gold options. The two smart phones have also adopted sophisticated aluminum design. In addition to the sophisticated aluminum design, the G5 also has an engraved Lenovo logo on the side of the fuselage.


Talking about the Moto G5 rendering, the smart phone features a 5-inch screen, a Mofetil Dragon 430 processor, a 2GB Random Access Memory and 32GB of internal storage which is expandable. The Moto G5 smart phone is also equipped with 2800mAh battery, and supports 10W fast charging system. It features a Qian fingerprint recognition and has waterproof coating. The smart phone will run the latest Android 7.0 operating system, but will not support NFC. Moto G5 has a size of 144.3 x 73 x 9.5 mm and weighs 145 grams.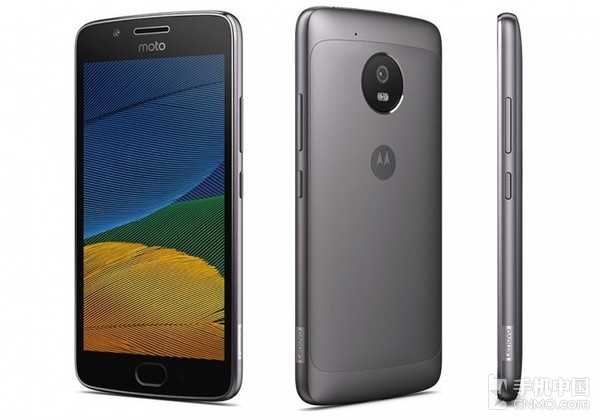 Moto G5 Plus has a more high-end configuration as the smart phone features a 5.2-inch screen. It has a corning gorilla glass protection, 12-megapixel rear camera and a front-mounted 5-megapixel camera. The smart phone is powered by a Mofetil 625 processor. The Moto G5 Plus smart phone is equipped with a 2GB RAM and has an internal storage space of 64GB. This smart phone is waterproof, supports NFC and features a fingerprint scanner. It is equipped with a 3000mAh battery and also has a fast charging system. The Moto G5 Plus has a size of 150.2 x 74 x 7.9 mm and also runs the latest Android 7.0 Nougat operating system. There is no price information for these smart phones, but soon after they are released, they are expected to be listed for sale.