Nokia 6 second generation exposed with upgraded specification and fingerprint reader on the back
Last night, a netizen had exposed a label of the second-generation Nokia 6 and claimed that the upgraded version TA-1054 (model number) will make its appearance soon.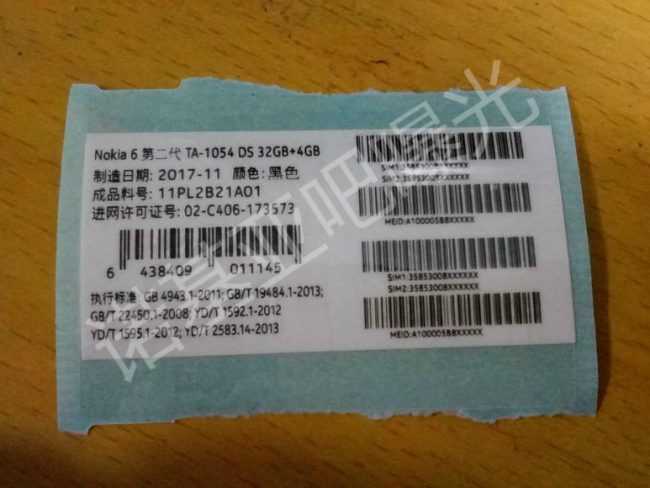 According to the netizen, the second-generation Nokia 6 will continue to adopt Nokia 6's body design and screen frame but make moderate adjustments on the body design. The phone's fingerprint reader module on the front will be canceled and its fingerprint reader sensor will be placed on the back.
In the meantime, it will boost of a narrower chin and replace physical button with the virtual button. The smartphone will feature the camera design the Nokia 5 has. Its fingerprint reader will be placed right below the rear camera.
The phone is powered by Snapdragon 430. The second-generation Nokia 6 is supposed to be powered by a higher-performance processor. The netizen infers that the phone is likely to be powered by Snapdragon 660.
Except the second-generation Nokia 6, the netizen has also exposed the information on the Nokia 9. From the exposed picture, the Nokia 9's model number is TA-1042.