Qualcomm Snapdragon 845 specification official: Kryo 385 and 4K HDR video support
Yesterday, Qualcomm has announced its latest mobile processor- the Qualcomm Snapdragon 845 on Qualcomm Snapdragon Tech Summit 2017. Today, Qualcomm has unveiled the Qualcomm Snapdragon 845 processor's detailed specification and it has expressed that the Snapdragon 845 processor will be applied to smartphones and laptops to be launched next year.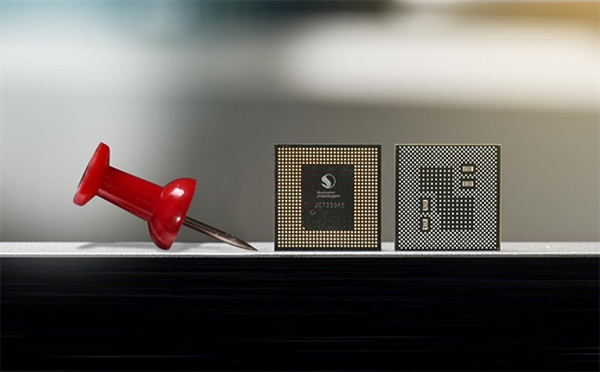 The Qualcomm Snapdragon 845 processor is built on Samsung's second-generation 10nm LPP process. The Snapdragon 845 chip consists of four Cortex-A75 cores up to 2.8GHz and four Cortex-A55 cores up to 1.8GHz. The chip's GPU is Adreno 630. Qualcomm has claimed that this GPU's performance has improved 30% and its efficiency has improved 30%. One new function of the Snapdragon 845 processor is that it can film HDR 4K video at 60 frames per second and film 720p video at 480 frames per second as well as film 1080p video at 120 frames per second. The Snapdragon 845 chip is integrated into X20 LTE baseband and its download speed up to 1.2Gbps.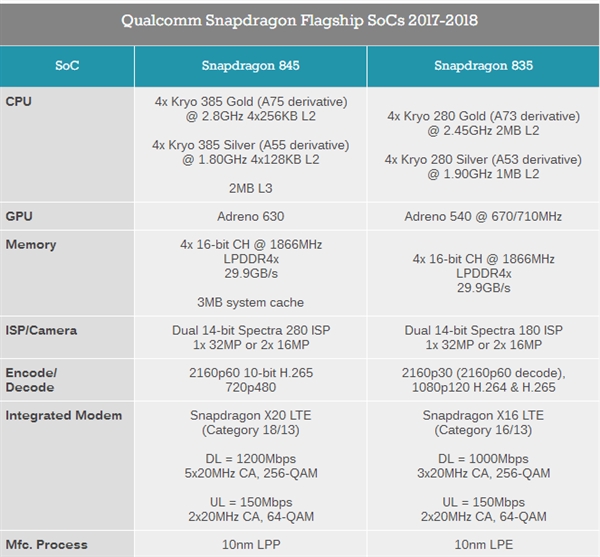 Besides, the Qualcomm Snapdragon 845 processor supports Qualcomm's third-generation AI platform which provides AR/VR support. The chip has built-in Qualcomm's SPU and supports QC4+ technology.