Samsung announces 2nd generation 10nm Exynos 9 series 9810
Today, Samsung has announced its innovation awards lists at CES 2018. In the meantime, Samsung has first confirmed the Samsung Exynos 9 series 9810 mobile SoC chip to the public.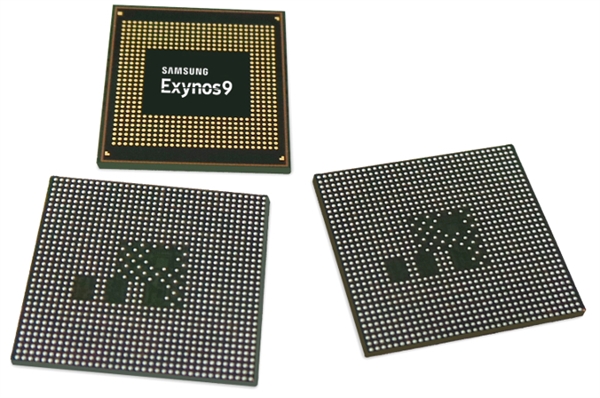 According to Samsung official party, the Exynos 9810 is Samsung's latest flagship-level processor. The chip has its in-house third-generation CPU cores and upgraded GPU. The chip will be built on 2nd generation 10nm process technology and has gigabit LT modem which is the first that supports 6CA in the industry. Snapdragon 835 chip has the X16 modem with 3CA support, while the Samsung Exynos 8895 chip and the Huawei Kirin 970 chip support 5CA.
It is estimated that the chip's peak download speed will reach 1.2Gbps. Although Samsung hasn't unveiled the chip's CPU and GPU specification, it can confirm that the chip's CPU is supposed to have Cortex A75 core and its GPU will have Mali G72.



The Samsung Galaxy S9 series smartphones to be launched in next spring are expected to be the first batch to be powered by the processor. Besides, we can infer that the Qualcomm Snapdragon 845 may use the similar process that the Exynos 9810 chip uses.