Samsung Exynos 9810 chip leaked with 10nm LPP process
The Exynos 9810 chip has appeared on CES 2018 innovation award news that Samsung has released to the public. The chip is Samsung's next-generation flagship processor with third-generation custom CPU and upgraded Mali-G71 MP20.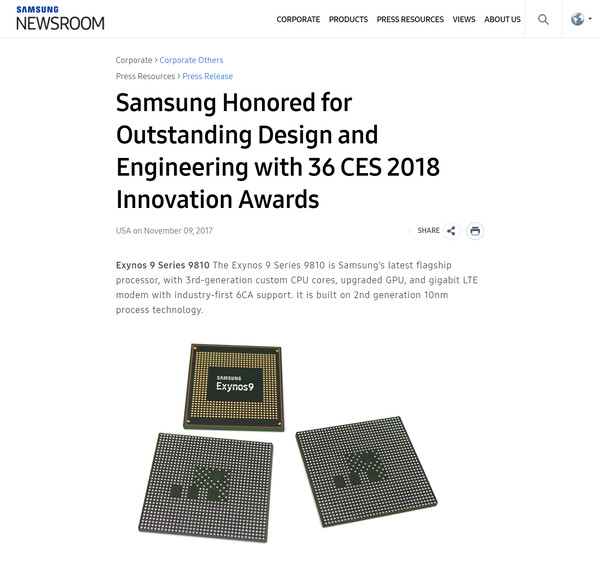 Samsung is the only Android SoC supplier that still pursues custom design. The Exynos 9810 chip isn't likely to adopt ARM DynamIQ technology but will use its own SCI Internet architecture to achieve heterogeneous computing. Compared with the 10nm LPP process, the 10nm LPE process has improved 10% with regard to performance. The 10nm LPU process' performance has improved 5% compared with the 10nm LPP process.
Samsung has achieved the 10nm LPE (Lower-Power Early) process' mass production in advance last year. The 10nm LPP process is estimated to achieve mass production at the end of this year. The Exynos 9810 chip is likely to be the first chip which will be built on the 10nm LPP process.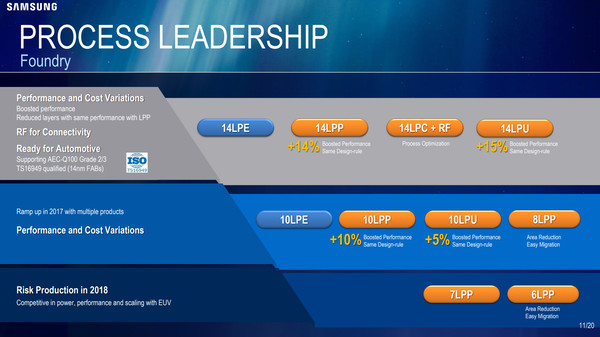 Recently, the Samsung Exynos 9810, whose model number is SM-G965F, has been rumored to make its appearance on Geekbench. The chip' single-core score is 1,191 points, and its multi-core score is 3,825 points.