Sony Xperia XZ Premium Spider-Man edition gets released in China
It is said that Sony has launched the Spider-Man: Homecoming set edition for its Xperia XZ Premium. And the phone will be exclusively on sale on JD.COM since June 16, priced at CNY 5,888 which is more expensive than the common edition. This Spider-Man set edition only comes with 618 sets in China.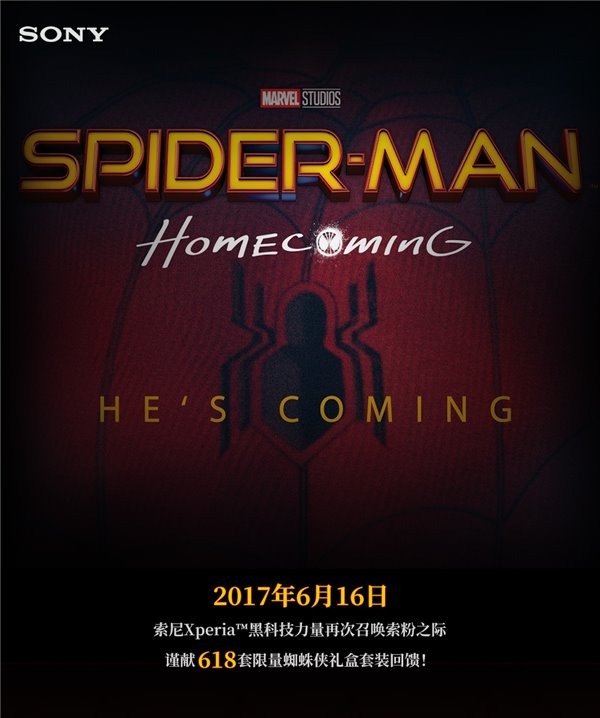 At present, the information suggests that the Spider-man: Homecoming set edition comes with the smartphone, the customized special gift box, the customized 8GB USB flash disk and the customized notebook. A user can not only get a new screen if the phone's screen is broken within 90 days but also enjoy the free lottery to get the chance to win a ticket for the movie – Spider-Man: Homecoming. Of course, as the Spider-Man: Homecoming's release date in China has not been announced, it is still unsure when we can see the movie.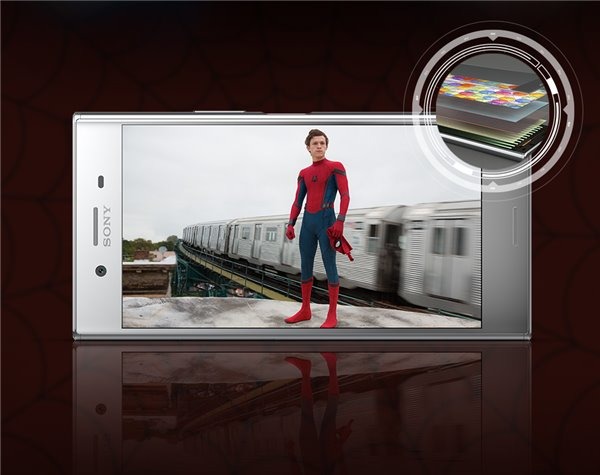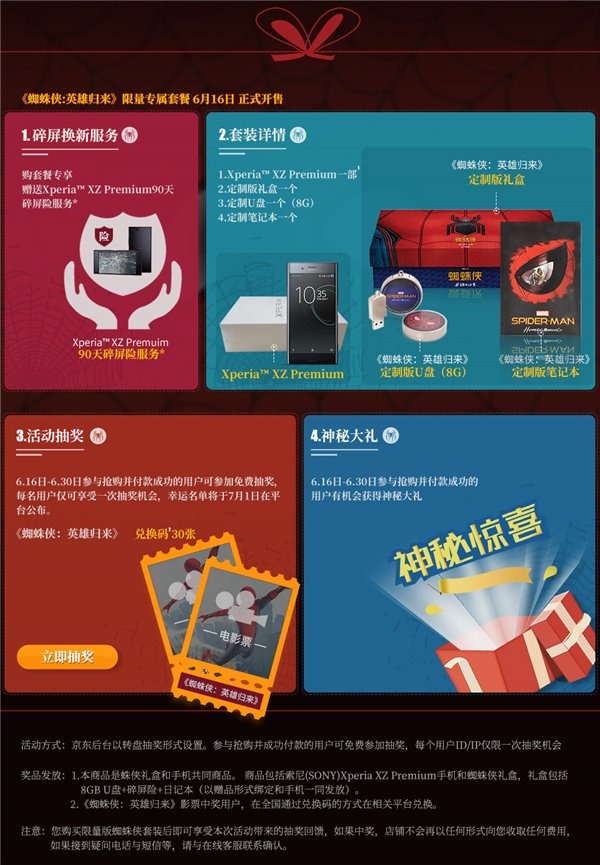 The Sony Xperia XZ Premium features a 5.5-inch 4K touchscreen and sports a 19MP rear camera. It is powered by Snapdragon 835 processor and comes with 4GB of RAM and 64GB of ROM. The smartphone also adopts the waterproof function. At present, the phone's specification has reached the top-level in the mobile phone industry. As the movie – Spider-Man: Homecoming has received great popularity among the people, the phone is expected to improve its sales.