Vivo will launch first under-screen fingerprint reader phone- vivo X20 Plus UD
Today, Vivo official party has released a poster and announced that it will hold a new product conference on CES.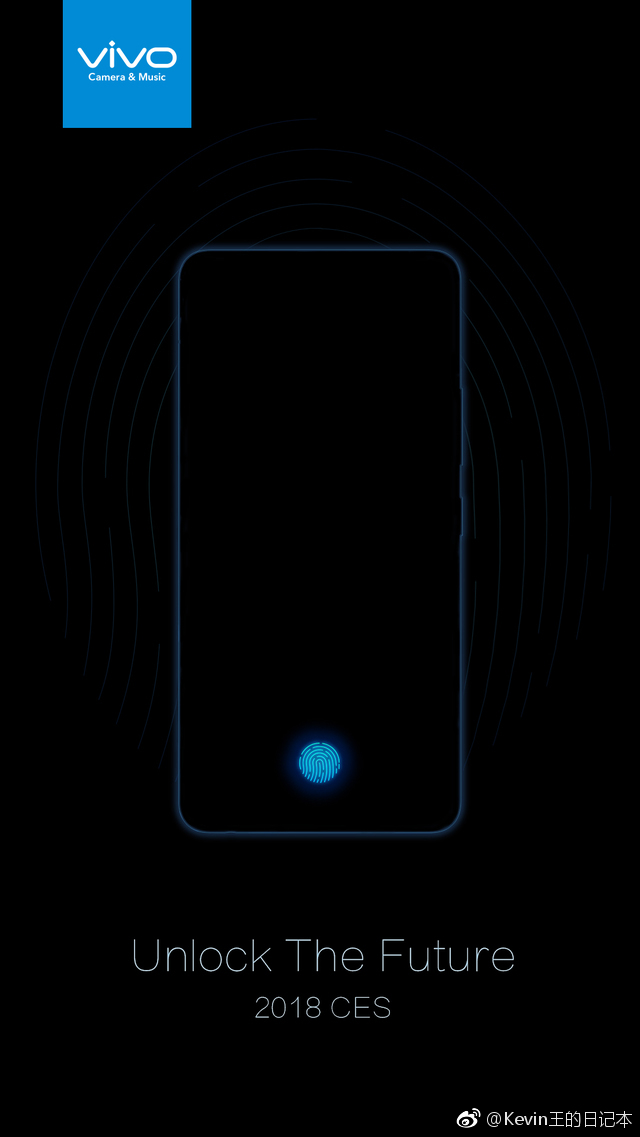 From the released poster, we can see the rough sketch of Vivo's mysterious new phone and fingerprint reader. The poster suggests that Vivo's new smartphone with under-screen fingerprint reader is coming. Besides, an insider has unveiled that Vivo's new phone which features the under-screen fingerprint scanning technology isn't the Vivo XPlay 7. As we all know, Vivo has three phone series: the Xplay, the X and the Y. The Xplay series is focused on the flagship product, the X series is focused on high-end series, and the Y series is focused on mid-range product. Therefore, Vivo's upcoming new smartphone is supposed to be the X series.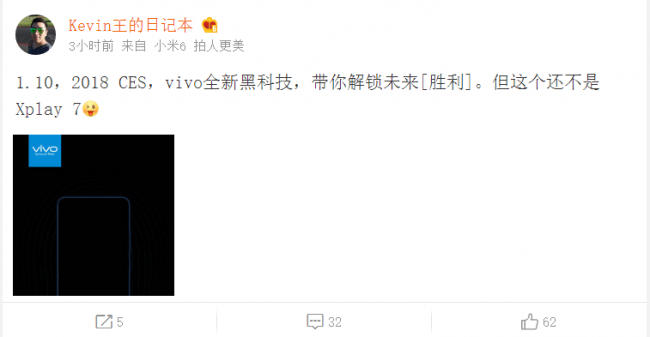 Recently, Vivo's new smartphone termed as the Vivo X20 Plus UD has got the 3C certificate. The phone is much likely to be the new phone with the released poster. It is expected to feature a 6.43-inch screen with the resolution of 2,160 pixels by 1,080 pixels and be powered by Qualcomm Snapdragon 660 processor. The phone is expected to come with the 12MP and 12MP dual camera setup both on the front and back. It will sport a 3,905mAh battery.
The Vivo X20 Plus UD is estimated to appear on January 10.