A few days before, Samsung made it official that it would launch the all-new Galaxy Tab A9 on October 5. However, it wasn't revealed that this would be an individual device launch or a series launch. Recently, we got a leak that has demonstrated Samsung's plan regarding its upcoming tablet device.
This morning, the all-new Galaxy Tab A9+ 5G was listed on the Google Play Console site, which has revealed the basic specifications and design of Samsung's upcoming tablet device. Before we get into discussing the device, it's important to note that Samsung is likely to release this product alongside the standard Galaxy Tab A9.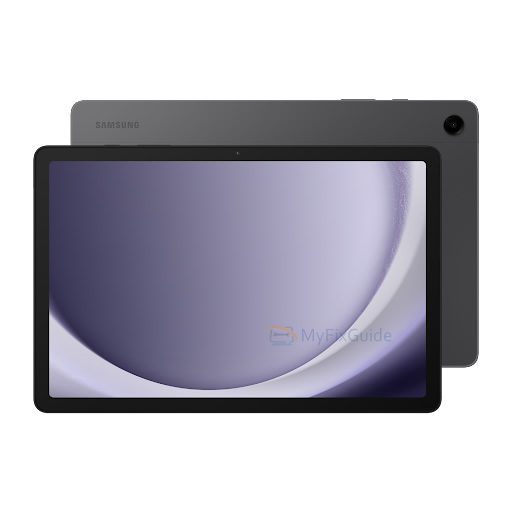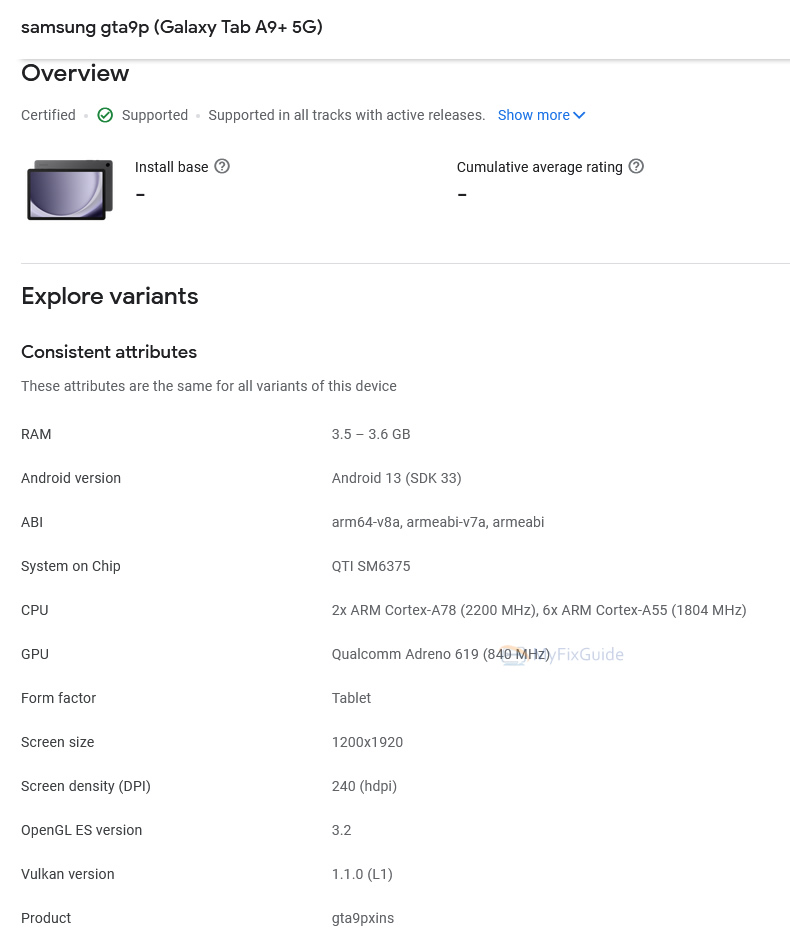 As mentioned in the certification, the Galaxy Tab A9+ 5G is powered by Snapdragon 695 5G, which once again confirms that this tablet series will belong to the mid-range segment. The chipset is based on a 6nm manufacturing process and features the following cores: 2x Cortex-A78 P-Cores (2.2GHz) and 6x Cortex-A55 E-Cores (1.8GHz).
In addition, the tablet also features a landscape view display that supports Full-HD+ (1920*1200p) resolution and 240 DPI (density per inch). In addition, the certification also mentions that this model will be equipped with 4 Gigs of RAM and Android 13 OS.
Through the renders, it can also be seen that it would feature a single rear camera. The front camera is inside the middle-top bezel.
As per previous leaks, the standard Galaxy Tab A9 will be powered by Helio G99 chipset and will feature an HD+ display (1340*800p). The other aspects of both devices are unknown at the moment.
However, on October 5, all the mysteries regarding the Galaxy Tab A9 series will be solved as Samsung will make it official.