Let's carefully put the cooling module aside, and then look at the 10th generation Core CPU and MX250 graphics.
The square area is nvdia geforce MX 250 graphics card, which has 2GB of video memory. Under the premise that the heat dissipation has been guaranteed, there is no problem in using it to run online games!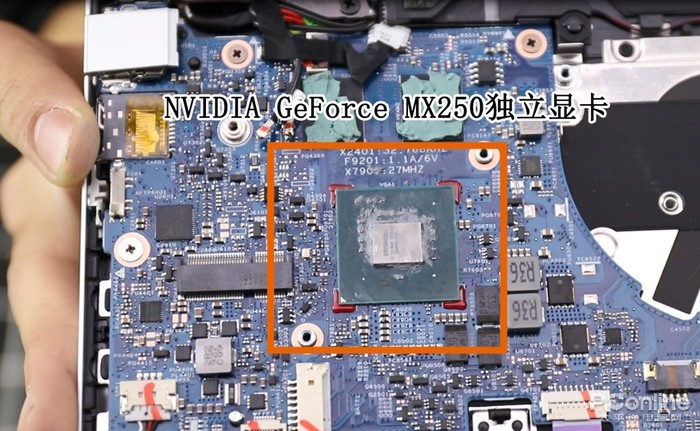 The yellow rectangular area is the 10th-generation Core i5-10210U processor with a main frequency of 1.6GHz and a core frequency of 4.2GHz. Its performance is about 16% higher than the 8th-generation processors of the same level. ENVY 13 can provide a smoother user experience in all aspects. Whether it is heavy multi-tasking or high-load tasks such as video editing, picture editing, etc., it can easily handle and effectively reduce the stuck.
Next to the processor is the onboard 8GB DDR4 memory, which cannot be removed or replaced, but it is also sufficient to support the smooth operation of various work and entertainment.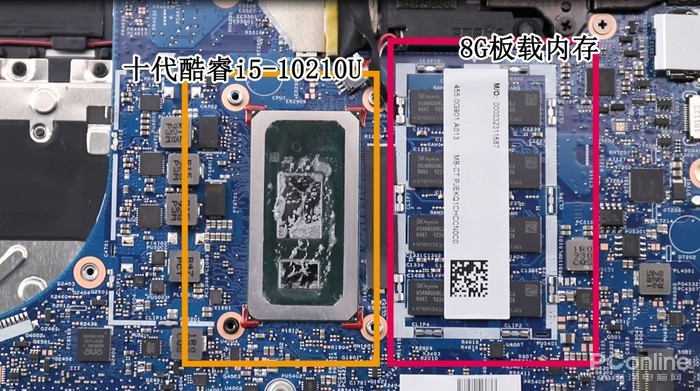 Remove the M.2 SSD
The ENVY 13 uses a 512GB Samsung M.2 SSD with NVMe protocol. Read speed can exceed 3000MB / s, taking into account both large-capacity storage and high-speed read capabilities.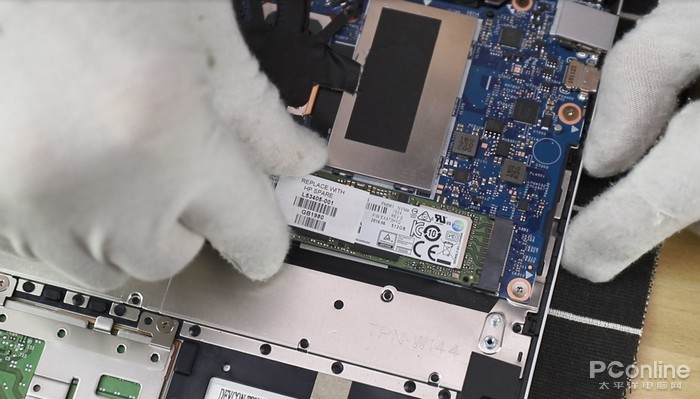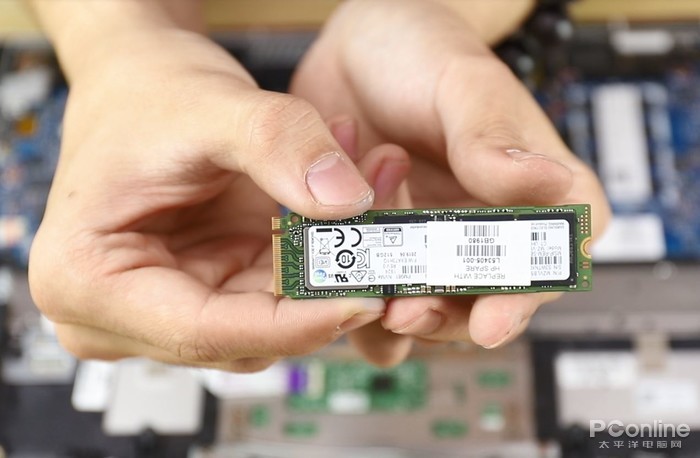 Remove the Wi-Fi card
The wireless network card can also be removed and replaced.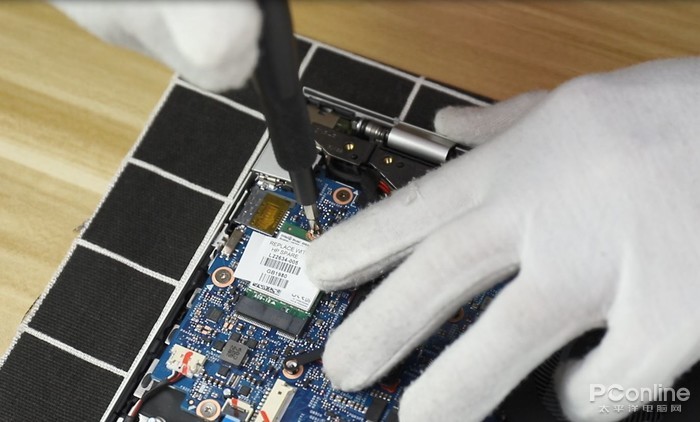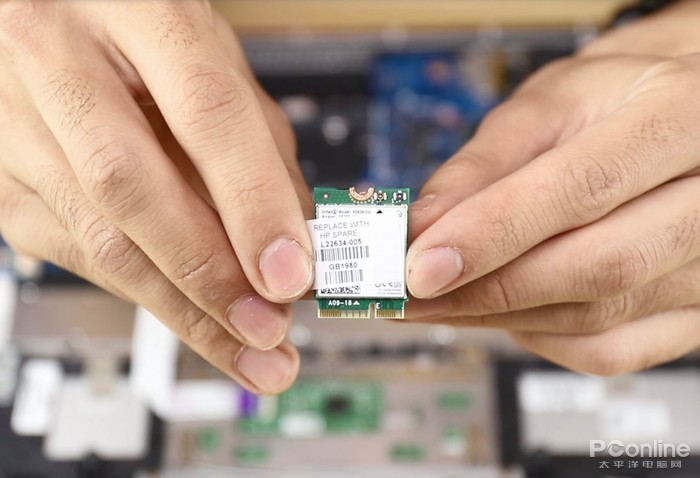 This is the ENVY 13 internal structure. It is not difficult to disassemble. Things that can be upgraded include batteries, M.2 SSD and wireless network cards. However, the laptop comes with a 512G large-capacity SSD and a 53Wh battery. Generally, it can meet the needs of most people, and there is no need to upgrade.