Dell Alienware M18x Disassembly
In this guide, I'll explain how to disassemble Dell Alienware M18x to remove and replace the battery, hard drive, keyboard, palm rest, heat sink, wireless card, cooling fan, and motherboard.
Want to be the first to see inside of the latest smartphone and laptop? Follow us on Facebook for the latest teardown news.
Make sure it's turned off completely before starting the disassembly process.
Unlock and remove the battery.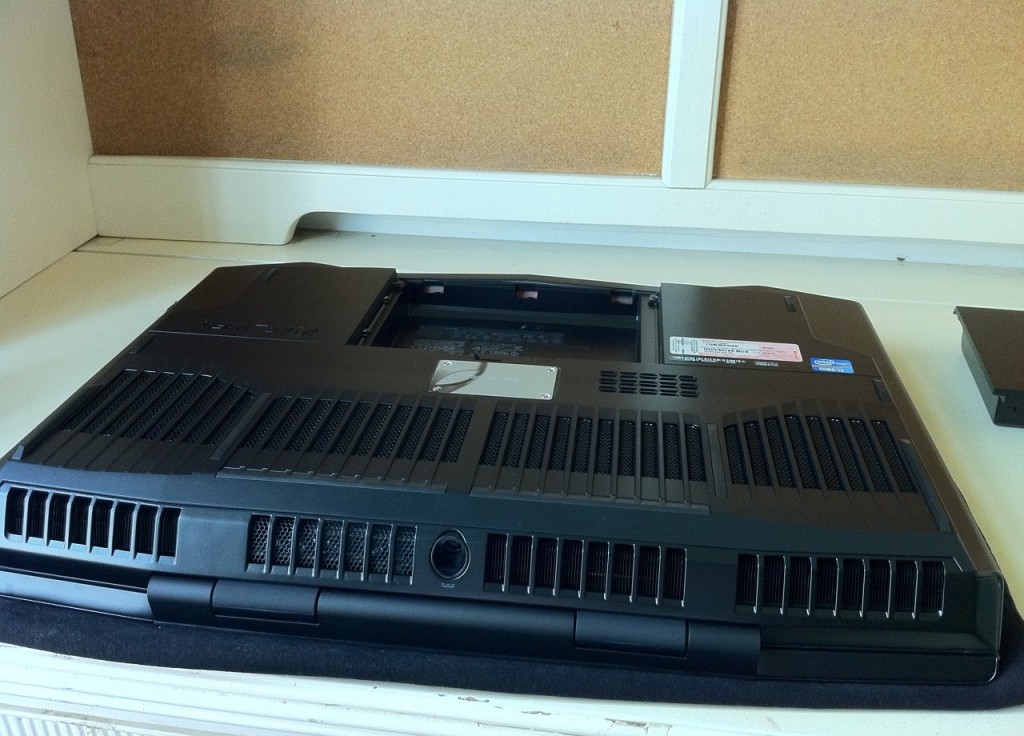 When the battery removed, remove seven screws in the battery bay.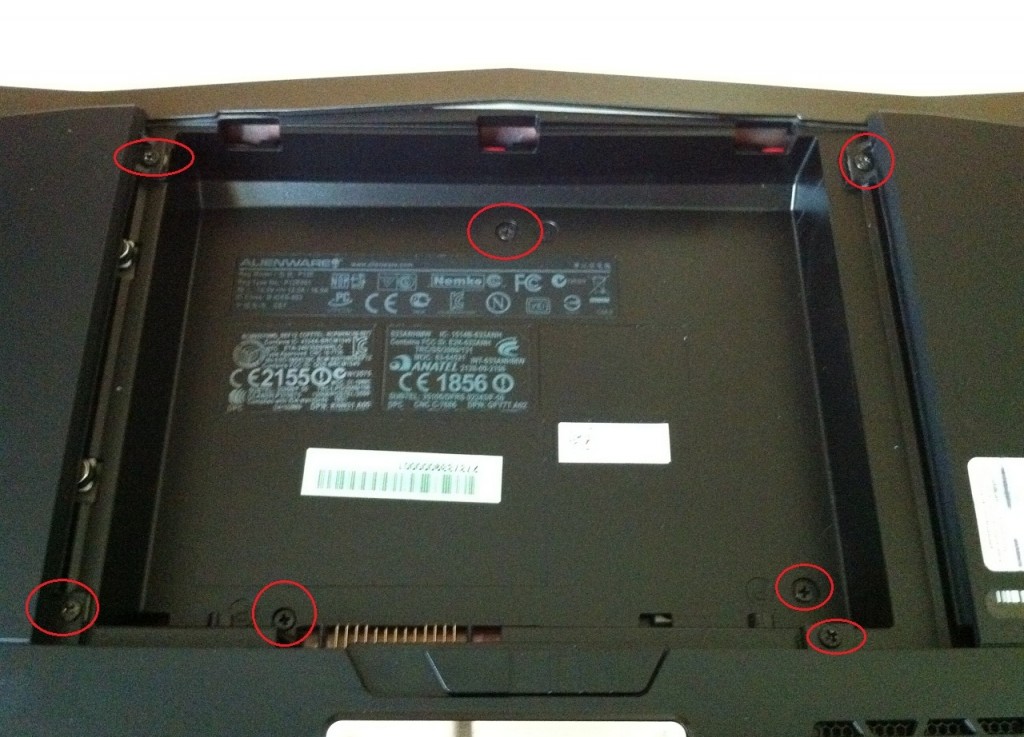 Slide the service cover. You can remove it.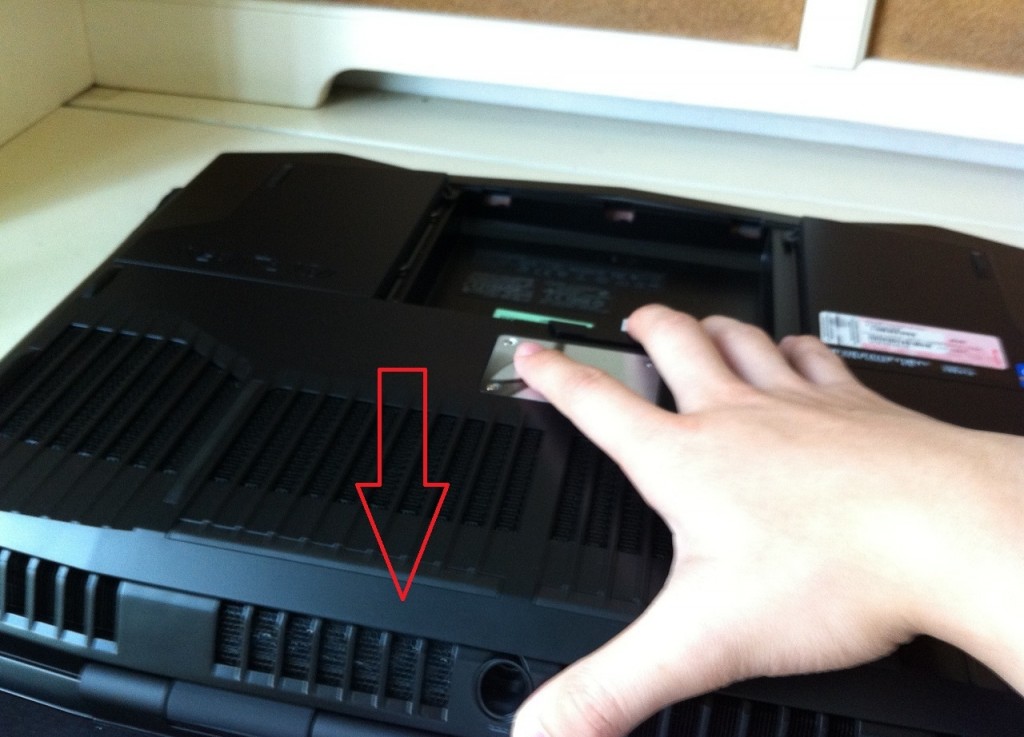 Now you can get access to the internal components, including the cooling fan, hard drive, CMOS battery, memory and wireless card.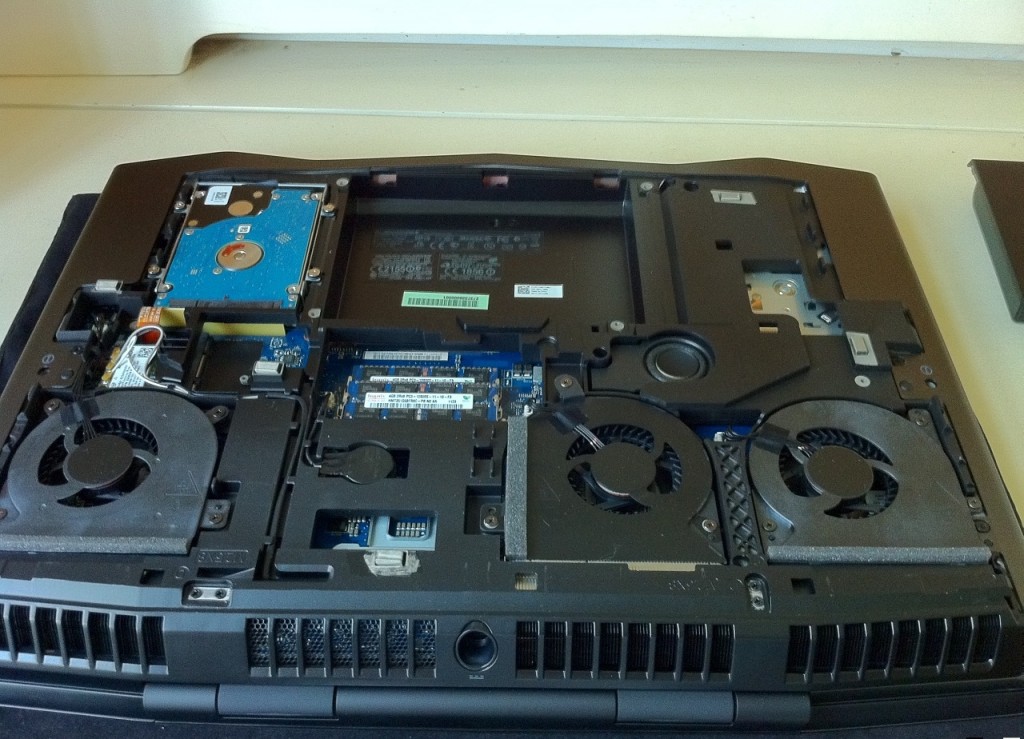 The Dell Alienware M18x comes with two SK Hynix 4GB DDR3 1600MHz RAMs.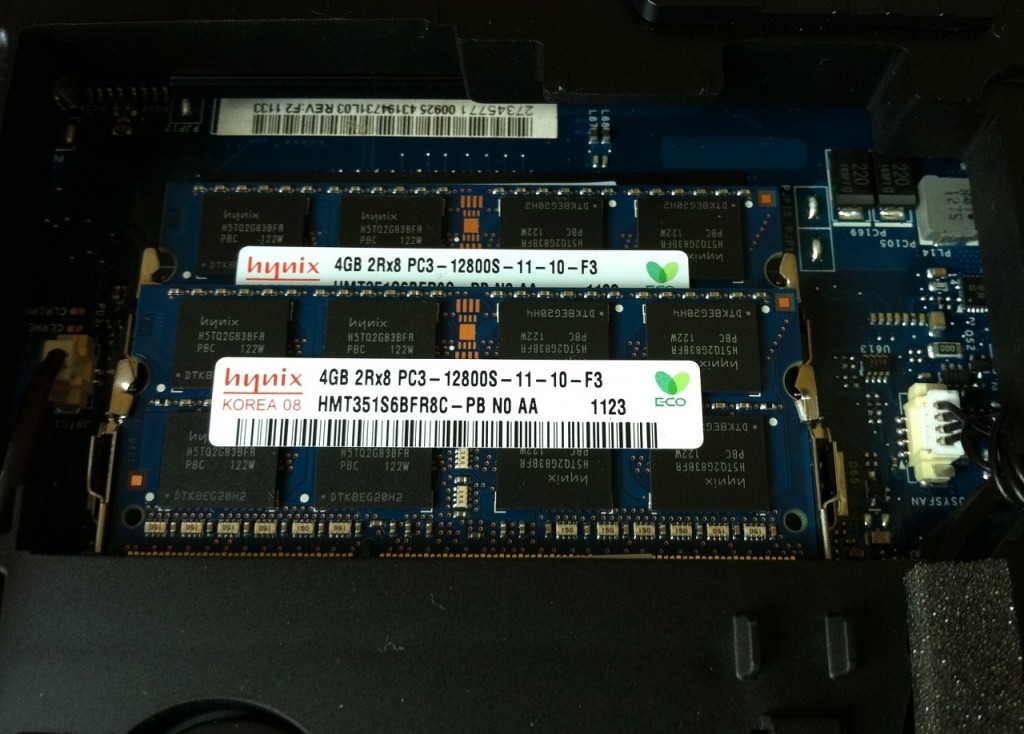 Remove nine marked screws.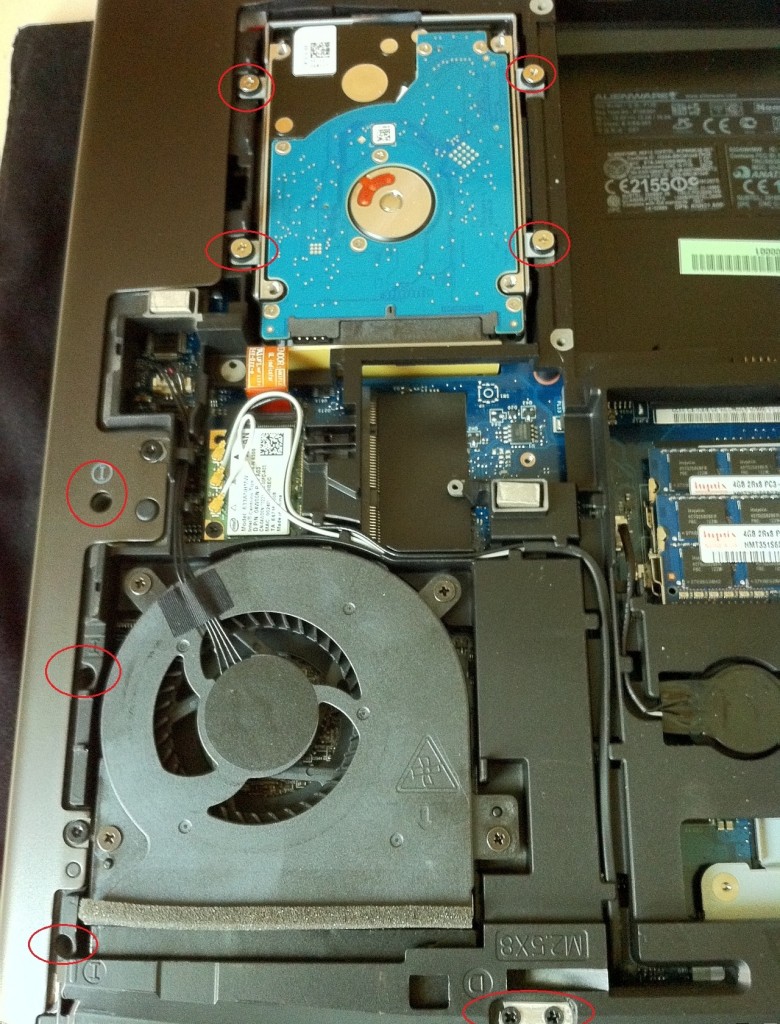 Remove four marked screws.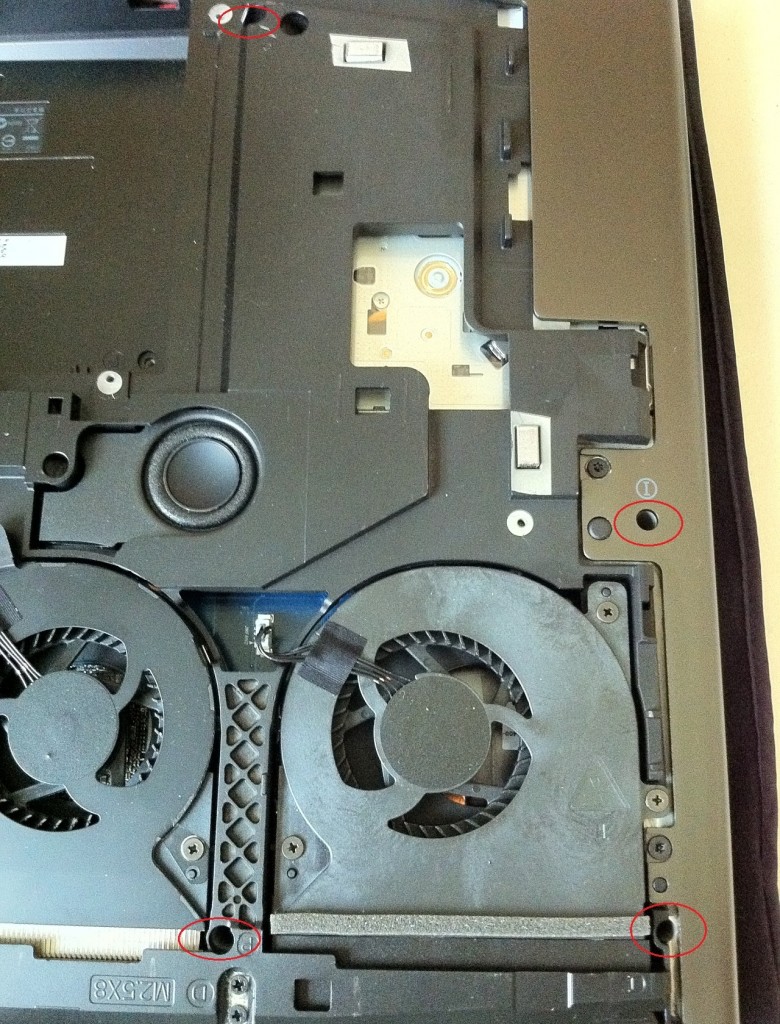 Remove three visible screws.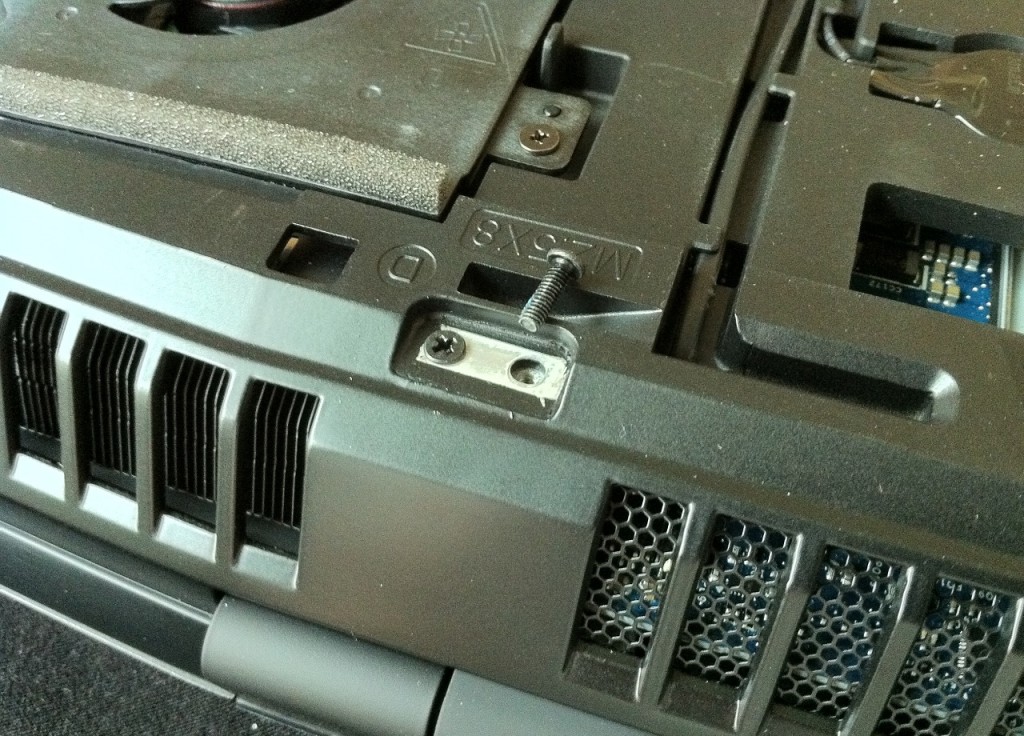 Disconnect three wireless card antenna cables.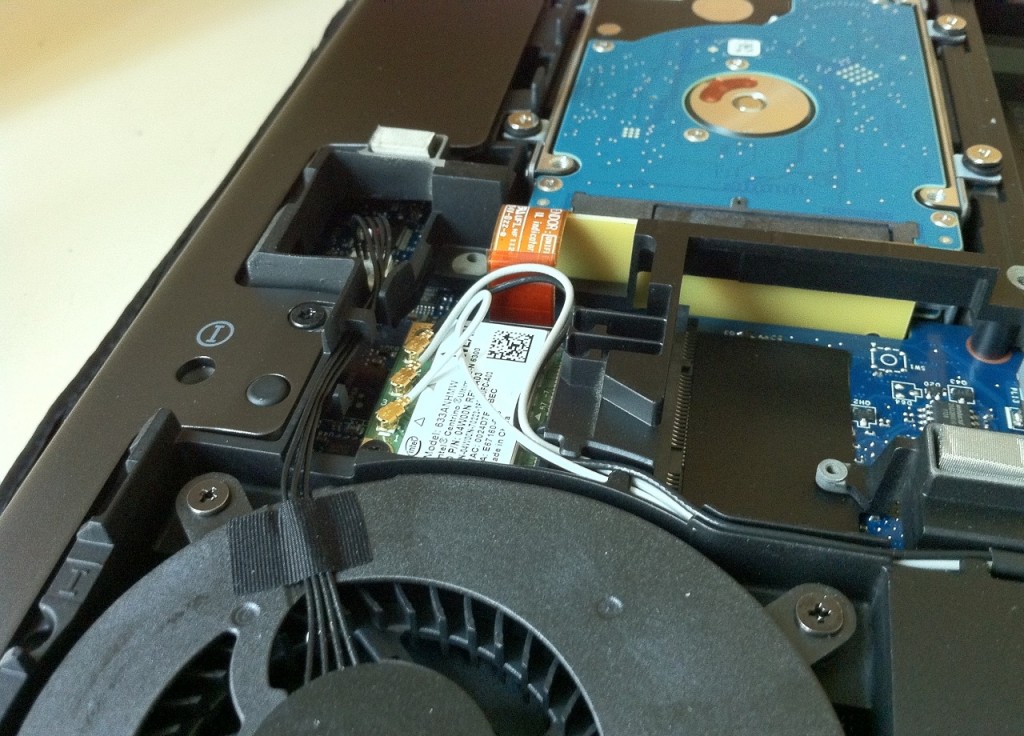 Now we start to remove the hard drive.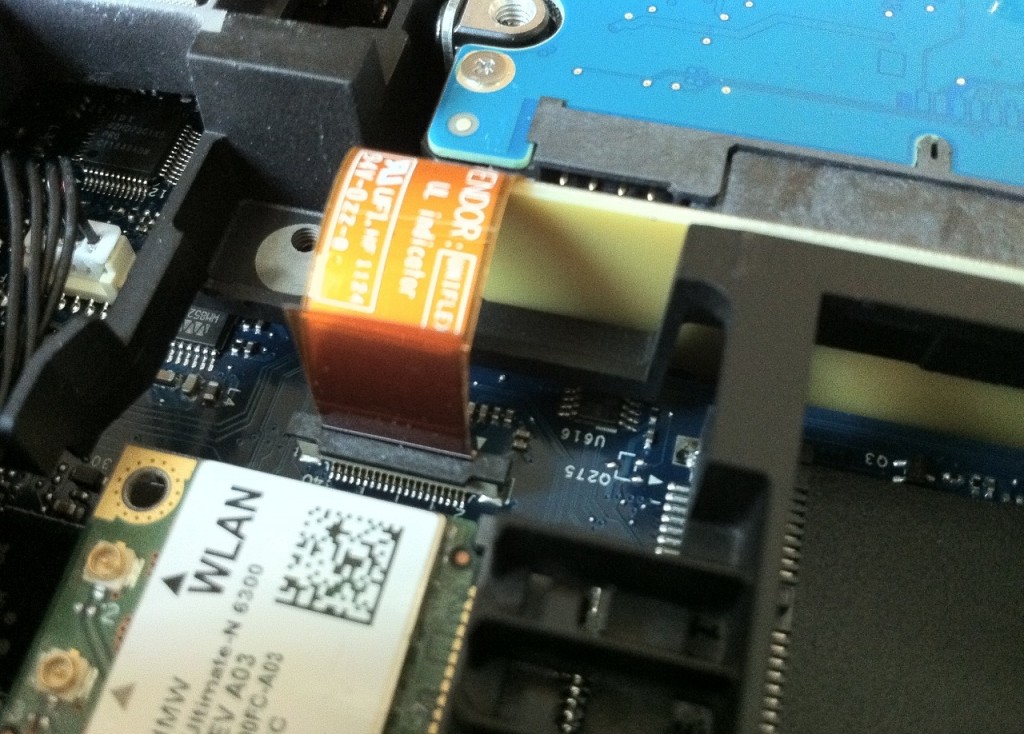 Unplug the yellow cable from the motherboard. You can remove the hard drive.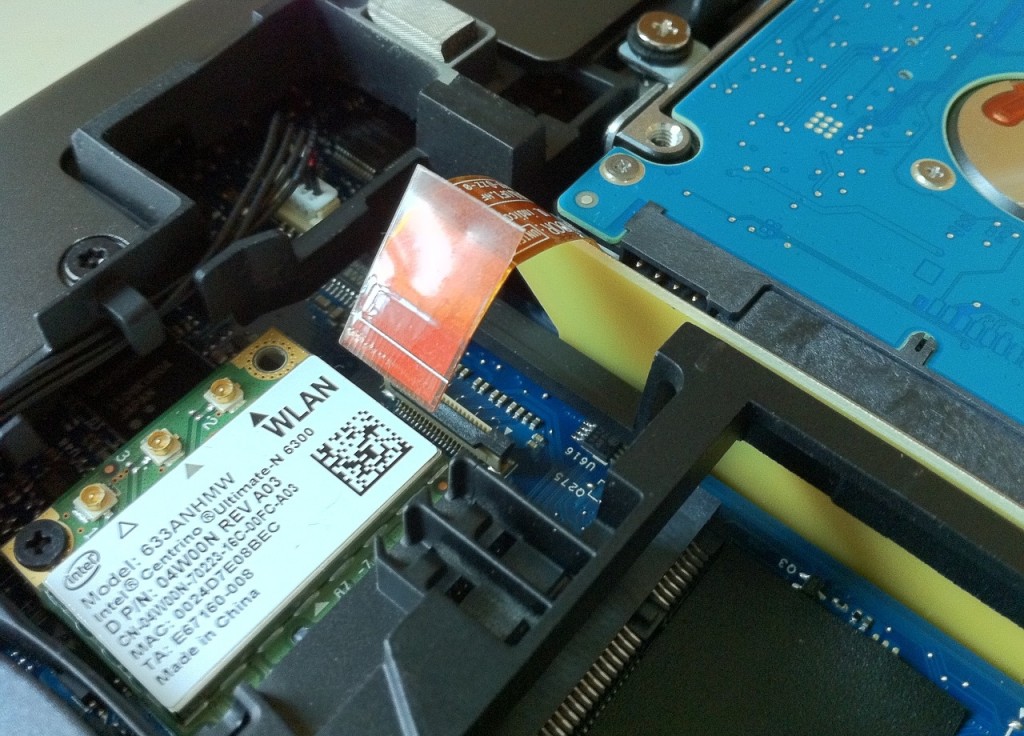 Under the hard drive, you can find two screws, remove it.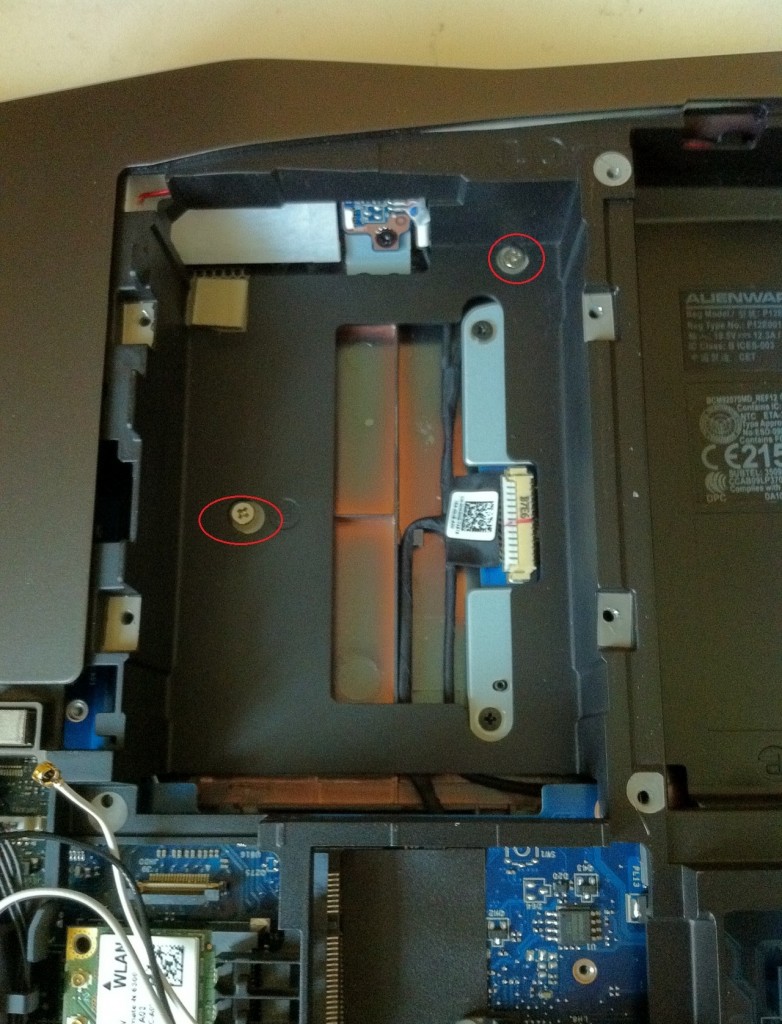 Lift up the keyboard frame with your fingers.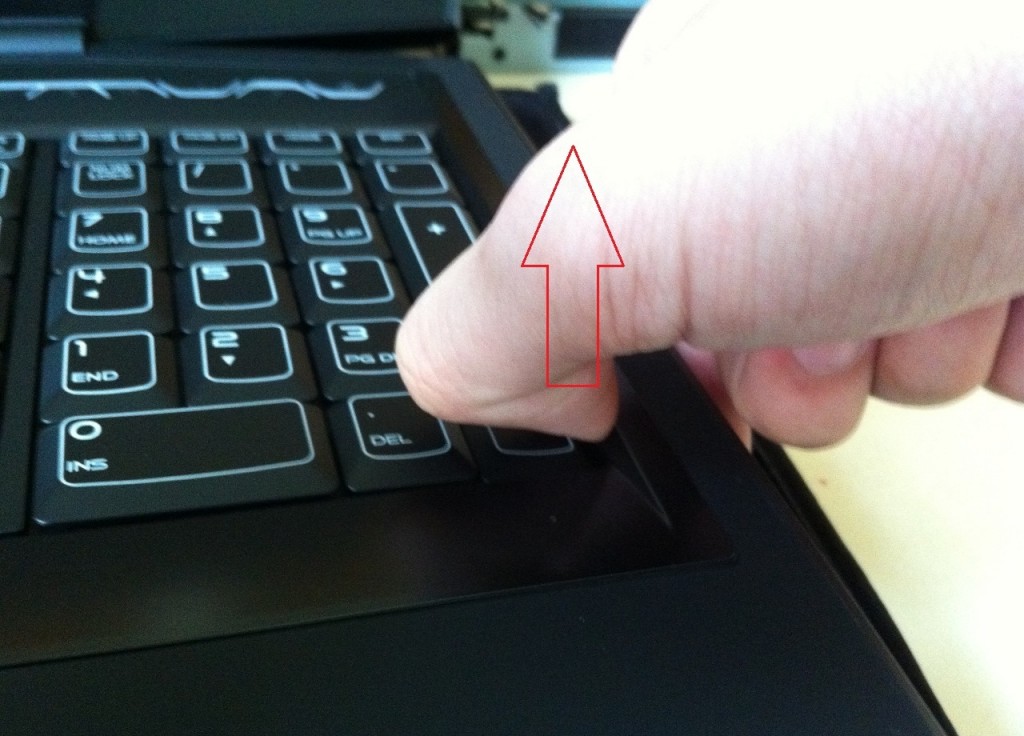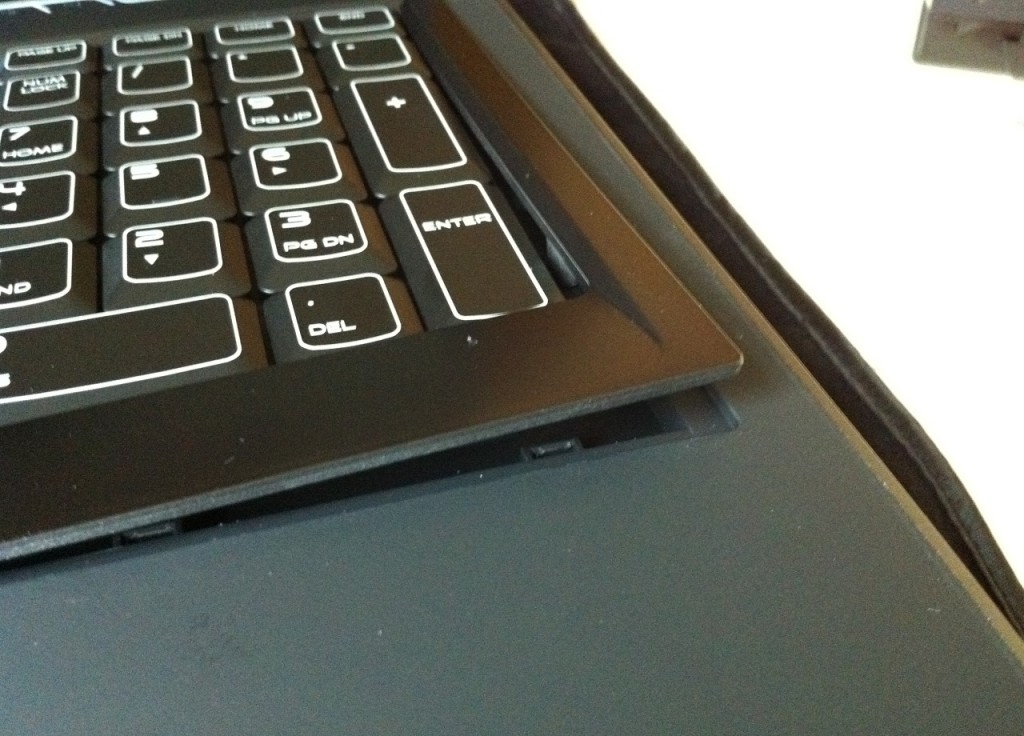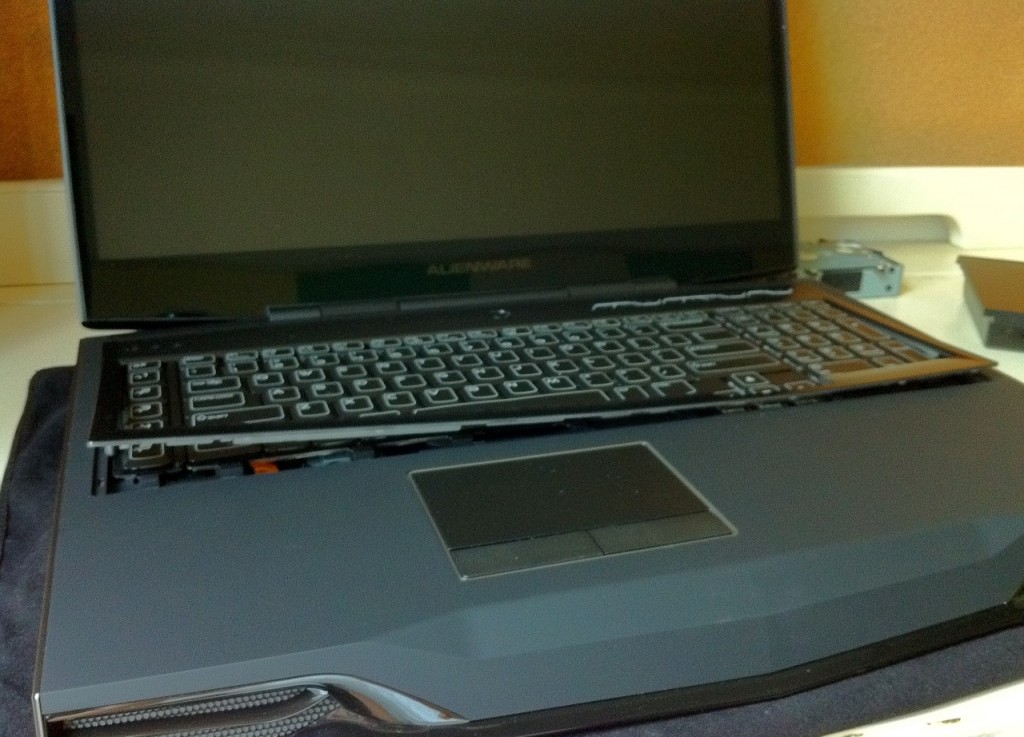 Disconnect the cable.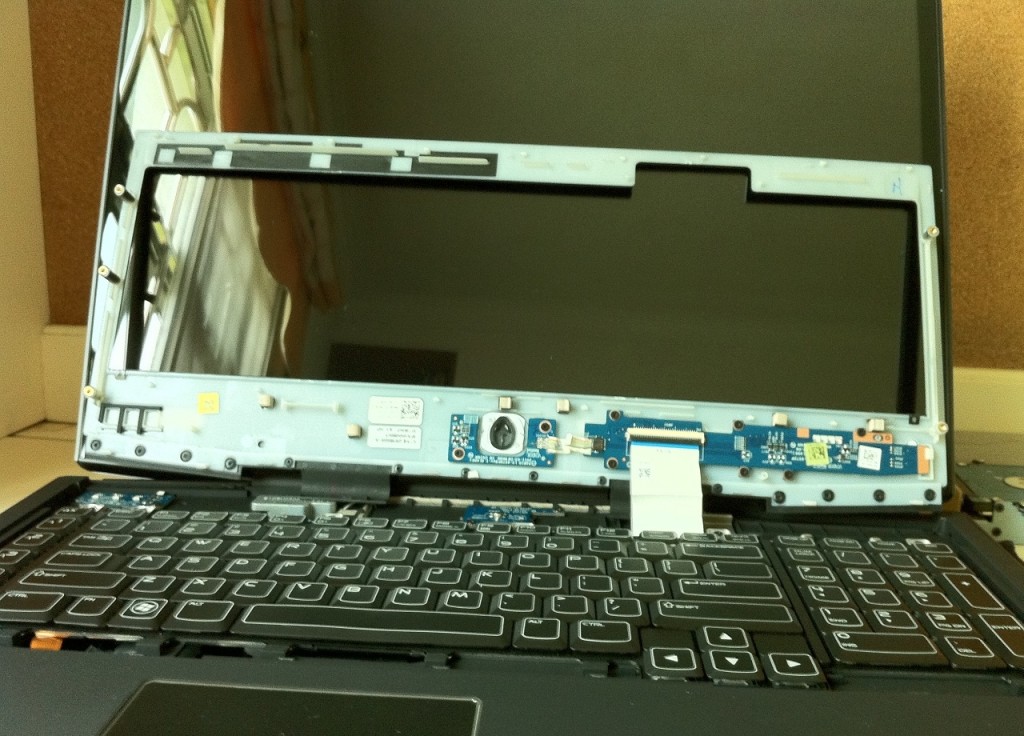 Remove six screws securing the keyboard.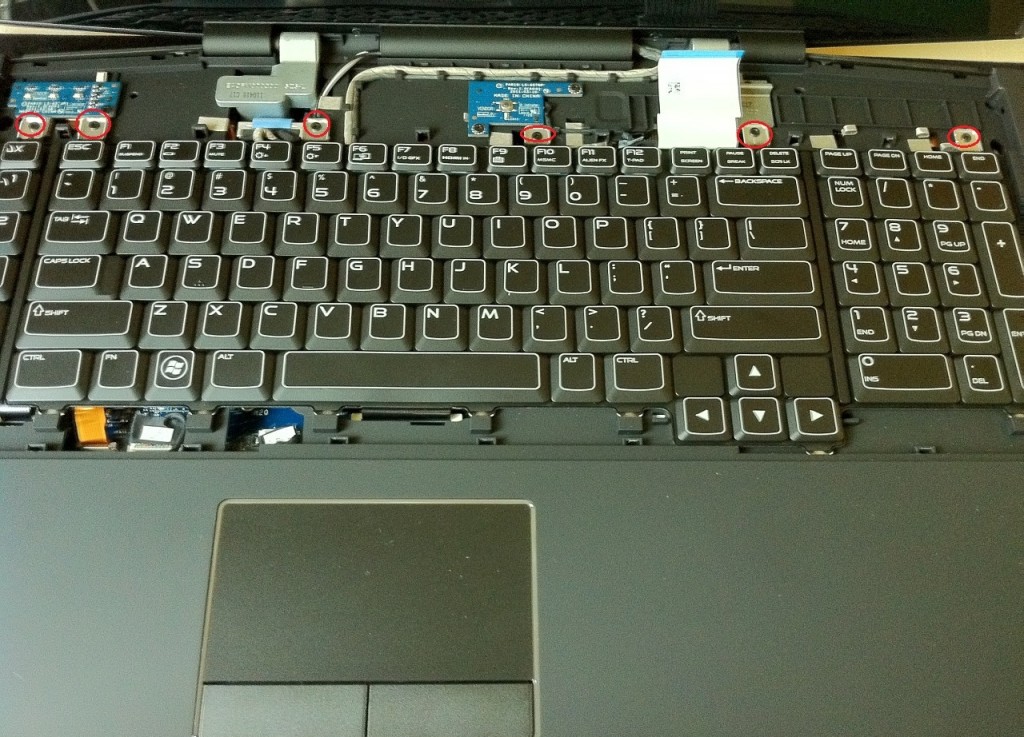 Upside down the keyboard on the palm rest, disconnect keyboard cable and backlit cable.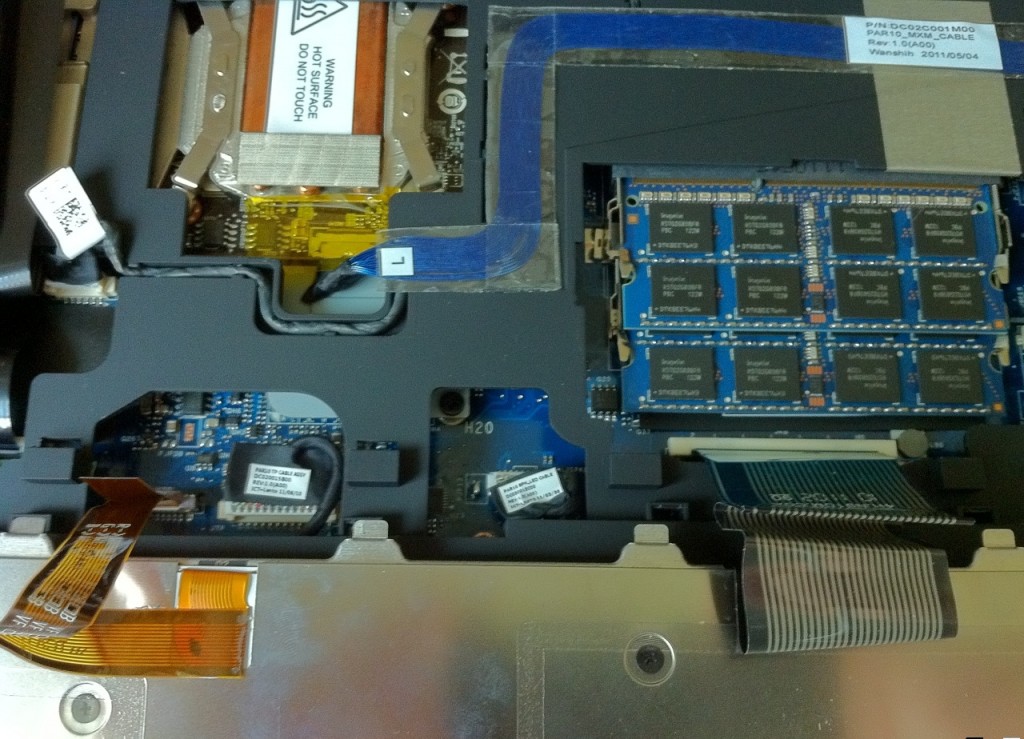 Remove three screws.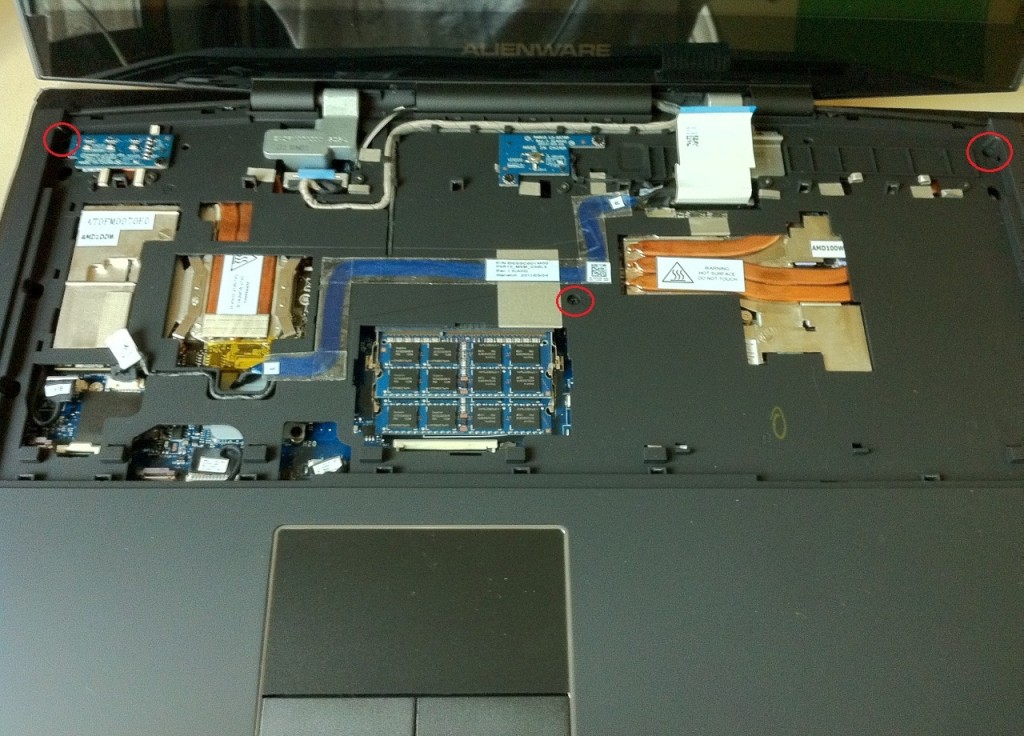 Now we will remove the LED screen assembly, remove the screws securing the LCD hinges (left and right).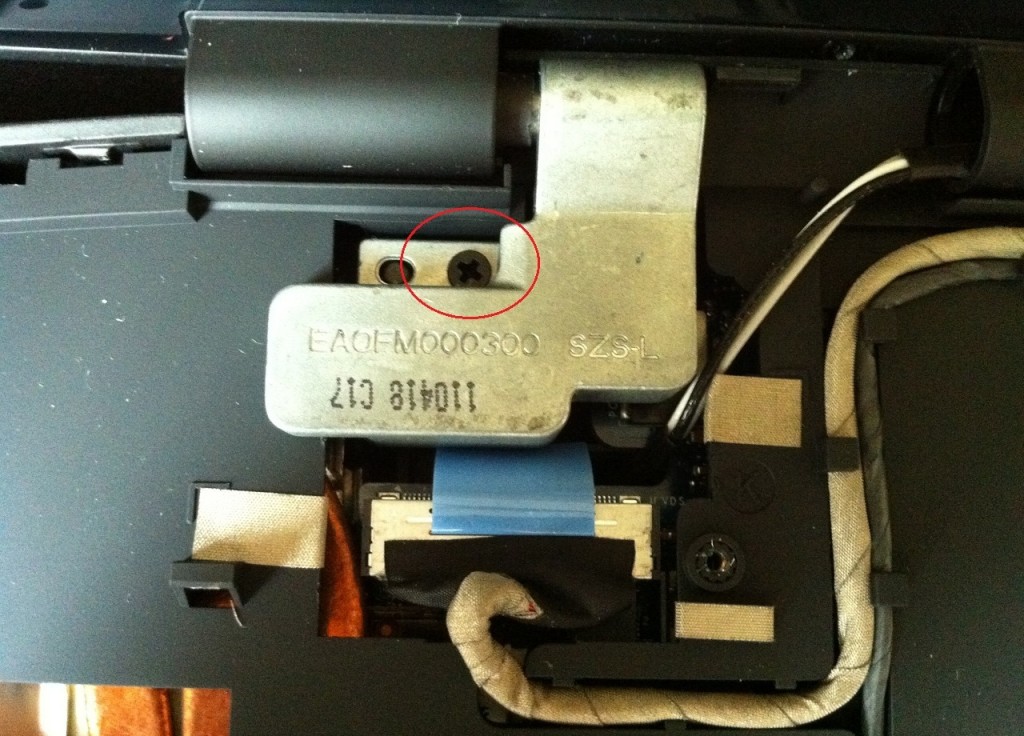 Remove two screws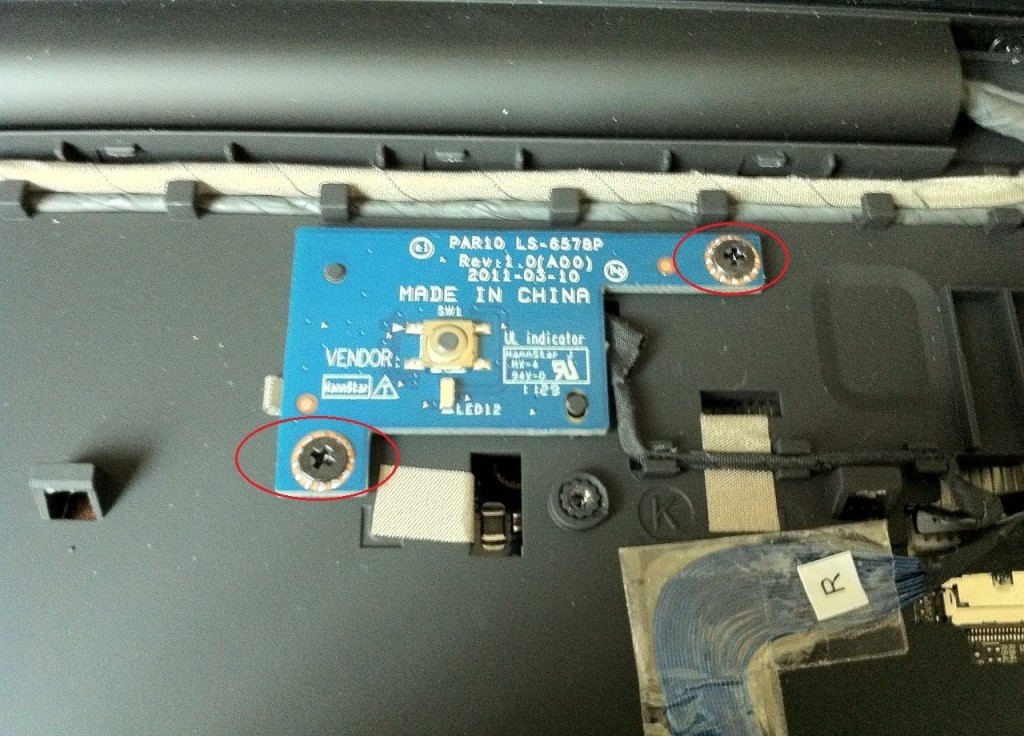 Disconnect all cables and remove the LED screen assembly.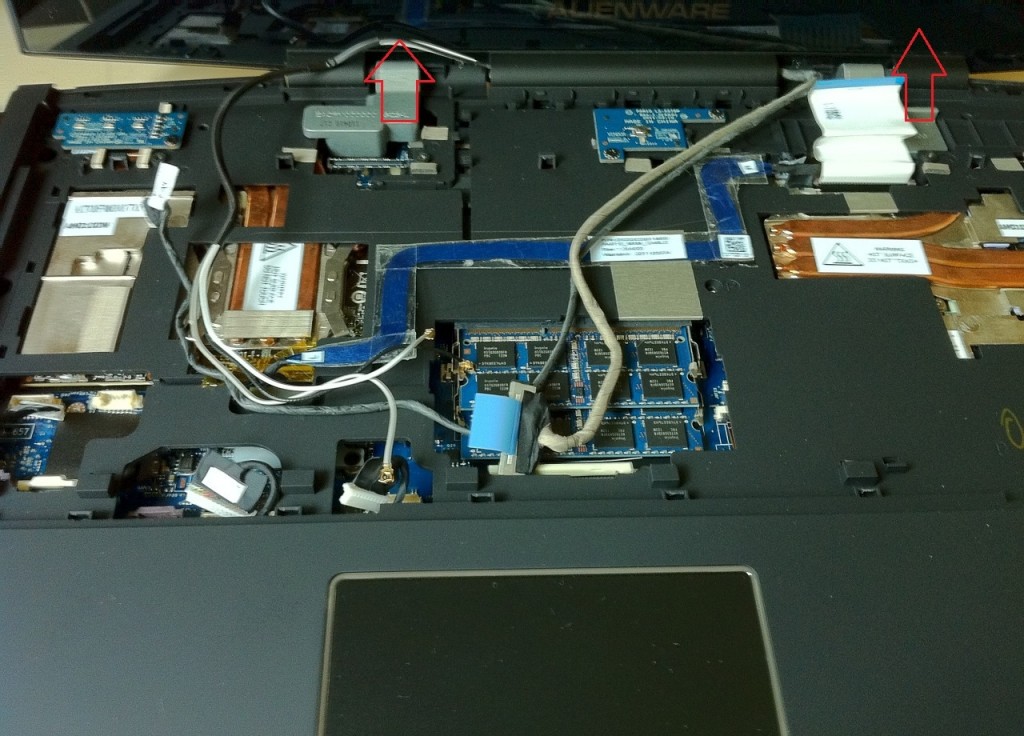 Use a screwdriver to pry open here.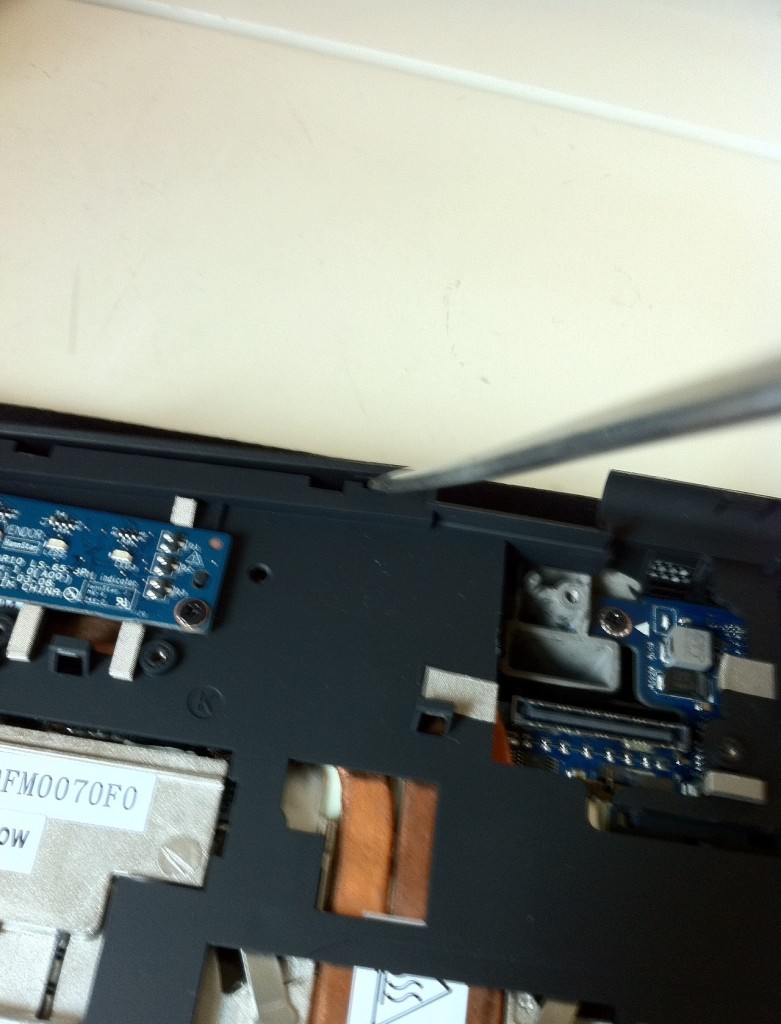 Now remove the palm rest.

With the palm rest has removed, you can get access to the motherboard.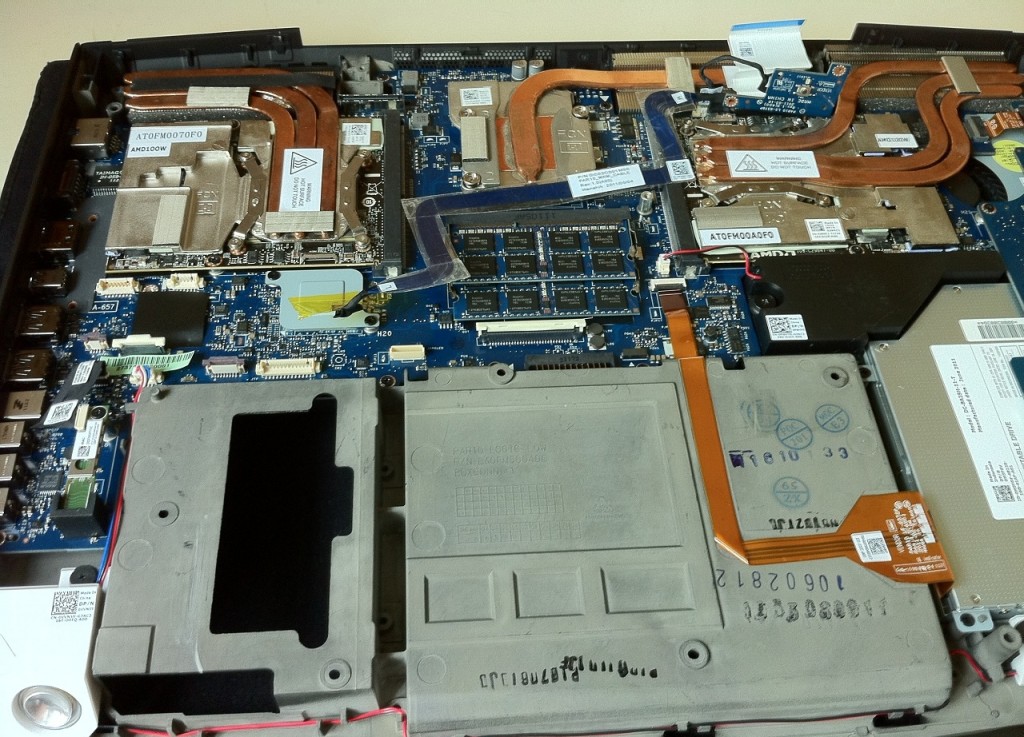 Remove four screws. You can remove the heat sink.