Tips
The Complete List of OLED Laptops in 2019
This article covers all laptops with OLED screens. We will list the OLED laptops currently on the market or will be announced soon, and we will continue to update this list when the new laptop with OLED screen is released.
In mid-February 2019, the first laptop with a 15.6-inch Samsung OLED screen will be mass-produced. From the specification and design, it will undoubtedly set off a new wave of high-end design, just one month ago on CES 2019, Lenovo, Hewlett-Packard has also announced that it will launch a 15.6-inch AMOLED screen laptop in 2019. It seems that many OEM manufacturers will release more OLED laptops this year.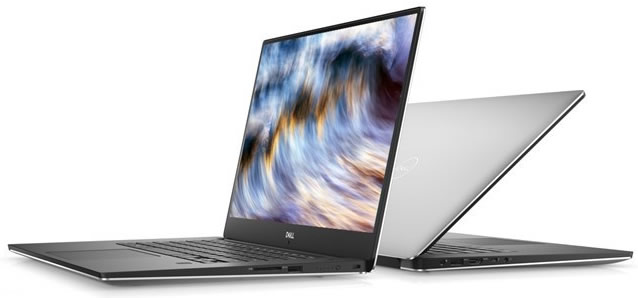 OLED (Organic Light Emitting Display) as a new type of screen, the biggest difference between it and the LCD is that the pixels of the LCD do not emit light, but the pixels of the OLED are self-illuminating and do not require an external light source. It uses a very thin organic material coating and a glass substrate. These organic materials illuminate when current is passed through. Moreover, the OLED screen can be made lighter and thinner, it has a larger viewing angle, and can significantly save power consumption. It is generally believed that OLED is more advanced in technology than LCD.
Advantage
1. Unlike the glass display used in LCD devices, the plastic substrate of OLED is shatterproof.
2. Better image quality: OLEDs have greater contrast and wider viewing angles than LCDs.
3. The components of the OLED panel can be made lighter, thinner and more power efficient because they do not require additional light source components.
4. Compared to LCD, OLED has a shorter response time.
Disadvantage
1. The biggest technical problem of OLED panels is the limited lifetime of organic materials.
2. Since blue-emitting OLED materials degrade faster than other color materials, the blue output will be less than other colors.
3. Water can instantly damage the organic material of the display. Therefore, improving the sealing process is important for actual production.
4. OLED screens consume a lot of power when displaying images with a white background (such as documents or websites).
5. Burning screen problem: Due to the difference of each pixel displayed on the screen, the aging speed of each position will be different.
6. OLED panels are very difficult to produce and expensive.
OLED Laptop Recommended:
Daily use: ★★★
Play Game: ★★★★
Audio and video playback: ★★★★
The list of 12.0″-15.6″ OLED Laptops
This list contains all the OLED laptops that are on sale and will be released soon. If you find that we are missing a model, please leave a message in the comments section.
| | | | | | |
| --- | --- | --- | --- | --- | --- |
| Model | Screen | Hardware | TB3 | Weight | Start Price |
| ThinkPad X1 Yoga (2nd Gen) | 14.0″ QHD OLED Touch | i7-7600U /16GB RAM | yes | 1.42 kg | $1449 |
| Samsung Galaxy Book 12″ | 12.0″ FHD+ OLED Touch | Core i5 / 8GB RAM | no | 0.75 kg | $699 |
| Alienware 13 R3 OLED | 13.3″ WQHD OLED Touch | i7-7700HQ /16GB RAM | yes | 2.6 kg | $2699 |
| Samsung Galaxy TabPro S | 12.0″ FHD+ OLED Touch | Core m / 8GB RAM | no | 0.69 kg | $699 |
| HP Spectre x360 15 | 15.6″ UHD OLED | | | | |
| Dell XPS 15 | 15.6″ UHD OLED | | | | |
| Alienware m15 | 15.6″ UHD OLED | | | | |
| Dell G7 15 | 15.6″ UHD OLED | | | | |
| Lenovo Yoga C730 | 15.6″ UHD OLED Touch | | | | |
| Razer Blade 15 | 15.6″ UHD OLED Touch | | | | |
Summary
As a brand-new type of screen, OLED screen is not widely used in laptop, the related technology is not mature enough, and some problems need to be solved urgently. However, with the development of technology, I believe that this problem will soon be solved. I think it will bring a lot of convenience to people. If you want to try something fresh, you can try it now. As the star of tomorrow, OLED screen still has a lot of space for development.