In response to the long-rumored HarmonyOS mobile phone, Richard Yu, CEO of Huawei's consumer business, admitted its existence in the latest interview and said it will be launched as soon as next year.
Huawei has officially confirmed that at the 2020 HDC Developers Conference on September 10, a new version of HarmonyOS will be released, and a lot of new products equipped with HarmonyOS will be release soon.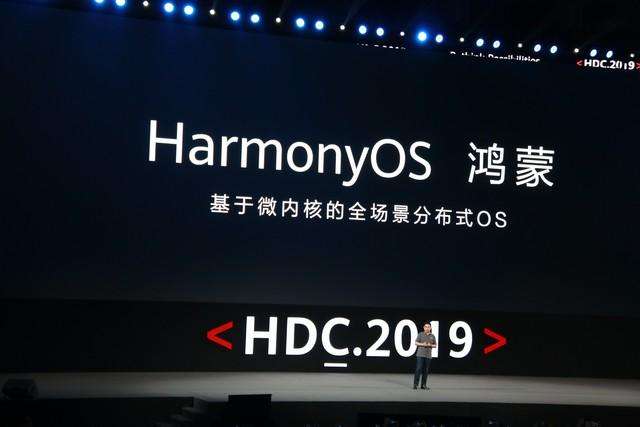 It is reported that the new HarmonyOS released this time can be called HarmonyOS 2.0. Compared with HarmonyOS 1.0 (only used on TV), it will be used IN Huawei's PCs, watches/bands, and car products.
What everyone cares more about is when the HarmonyOS will be used on mobile phones. In response to the long-rumored HarmonyOS mobile phone, Richard Yu admitted its existence in the latest interview and said it will be launched as soon as next year.
In terms of the HarmonyOS, Huawei's TV has already been used. Richard Yu revealed that this year Huawei's smartwatch products will also be equipped with HarmonyOS. In the future, all of Huawei's IoT products, including PCs, tablets, and even mobile phones, may use HarmonyOS.
He said that the HarmonyOS-powered phone has been ready for a long time, just because there is an agreement with Google, so it has to wait. Starting next year. HarmonyOS can be used in mobile phones, smart TV, smartwatch, PC, car, and other products.
According to Richard Yu, HarmonyOS will become a worldwide operating system in the future.
In the face of the continuous upgrade of the US's ban on the supply of Huawei's chips, how Huawei will deal with the problem, Richard Yu said that Huawei is currently looking for ways.
Richard Yu disclosed in his previous speech that the Huawei Mate 40 released this fall is equipped with a new generation of Kirin 9000 chips, which will have more powerful 5G capabilities, more powerful AI processing capabilities, and more powerful CPUs and GPUs.
"Unfortunately, under the sanctions of the United States, TSMC only accepted orders before September 15th. By September 15th, it will not be able to produce chips for Huawei. So Kirin 9000 may be our last generation of Huawei Kirin high-end chips. " Richard Yu said helplessly.
According to the latest news from the upstream industry chain, in order to meet Huawei's 5nm order demand to the greatest extent, TSMC is producing non-stop 24 hours a day, and it must deliver all of it before September 14, because they will not be able to take orders for Huawei chips after that.
TSMC Chairman Liu Deyin has previously confirmed that it will no longer ship to Huawei after September 14, and will not accept new orders from Huawei after May 15.
In order to rapidly develop the HarmonyOS, Huawei is actively deploying HMS. From Huawei's internal progress, building the HMS ecology is Huawei's top priority.
On February 20 this year, Huawei confirmed the establishment of a new secondary department to be responsible for the ecological construction of HMS.
At present, Huawei's terminal global monthly active users have reached 700 million, Huawei's global registered developers have reached 1.6 million, and the number of applications connected to HMS Core has exceeded 81,000 worldwide.
At present, Huawei officially announced HMS Core 5.0, which has the ability to open up services in seven areas, including App Services, Graphics, Media, AI, Smart Device, Security, and System.