Samsung ATIV Book 9 Lite disassembly
There are ten screws at the bottom of the Samsung ATIV Book 9 Lite notebook. We need to unscrew them first.
Join us on the social network! Follow us on Facebook for all the latest repair news.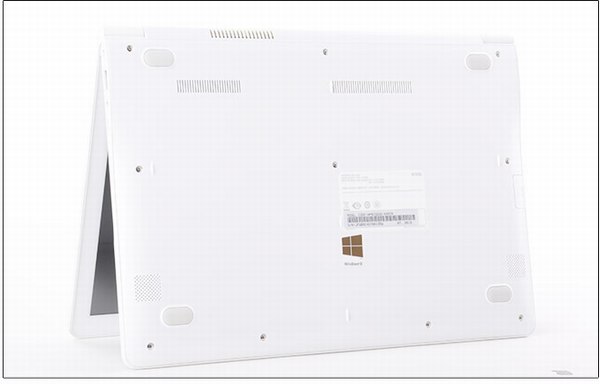 A photo of the removed screws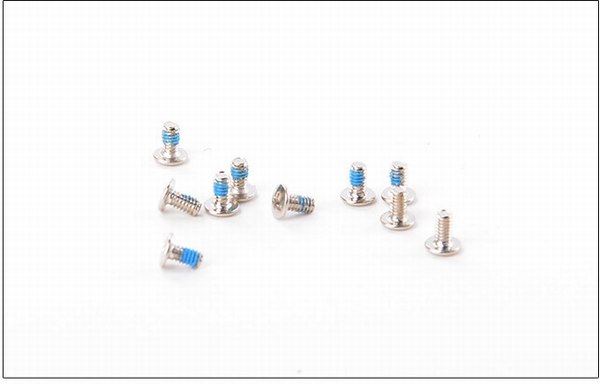 A photo of the back of the removed panel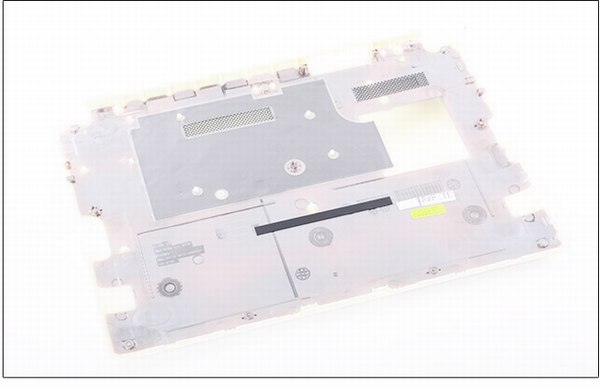 After removing the back cover, you can see the entire motherboard.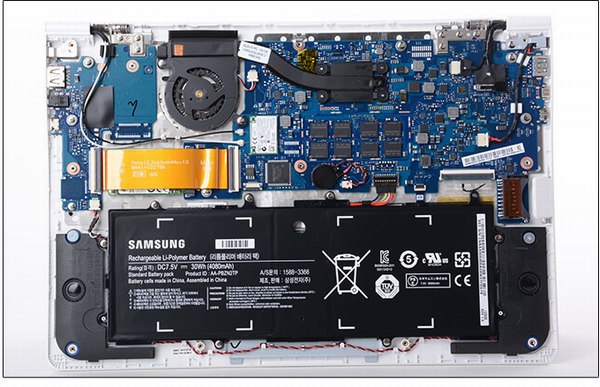 Unscrew the screws securing the battery, and then you can remove the battery.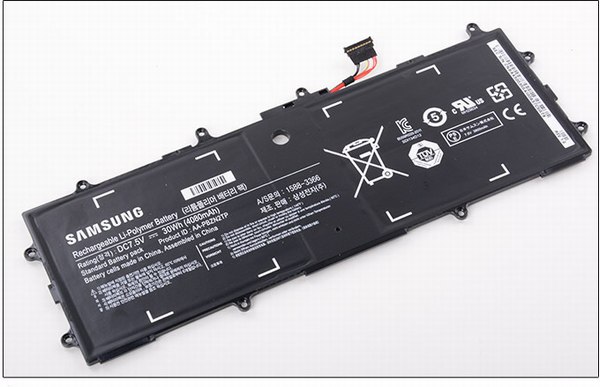 The Samsung ATIV Book 9 Lite's internal circuit board is mainly made up of two parts. The one is the motherboard, and the other is the small circuit board on the left, they are connected with a cable, on which you can see the words of "Sub" and "Main", so you won't connect them wrongly.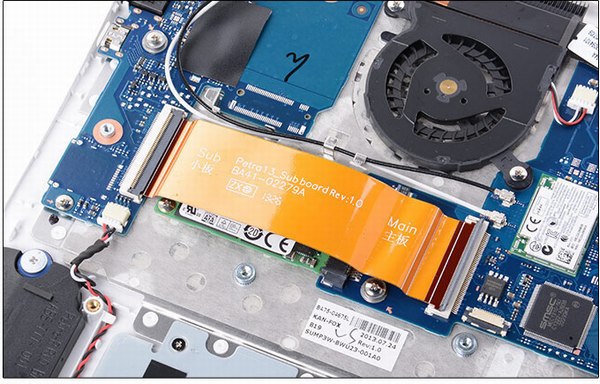 Unplug the cable. You can see a 128GB mSATA interface SSD.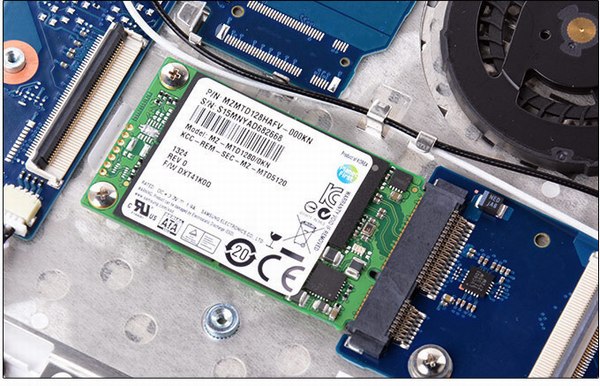 Samsung ATIV Book 9 Lite internal design is very simple, after removing the battery and the cable, you can start to remove the motherboard.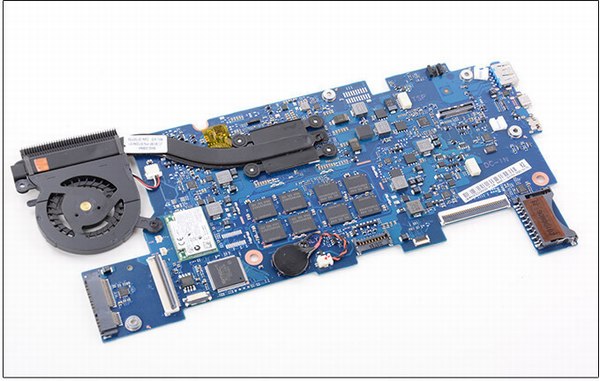 This laptop wireless card is directly welded to the motherboard, which is to make the body thinner and lighter.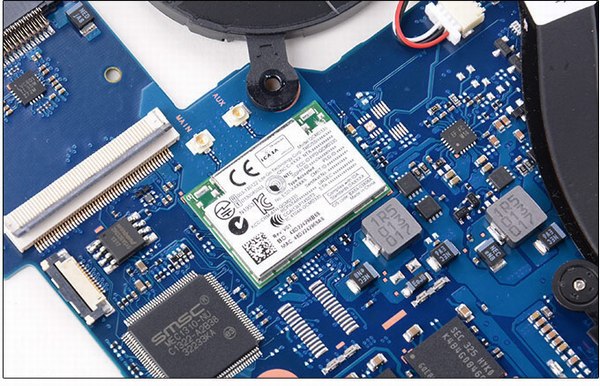 This laptop integration level is very high. A chip integrates the CPU, GPU and chipset to simplify the motherboard design, in addition, its CPU uses BGA packaging and is equipped with the super thin cooling system which is with the special process to reduce the thickness of the notebook.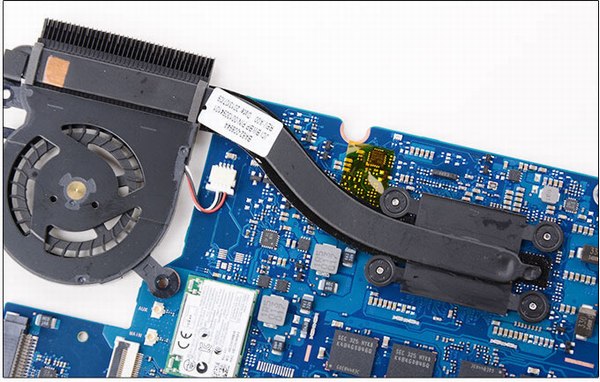 The laptop has no memory slot. The motherboard is welded with 8 4GB DDR3-1333 memory cards.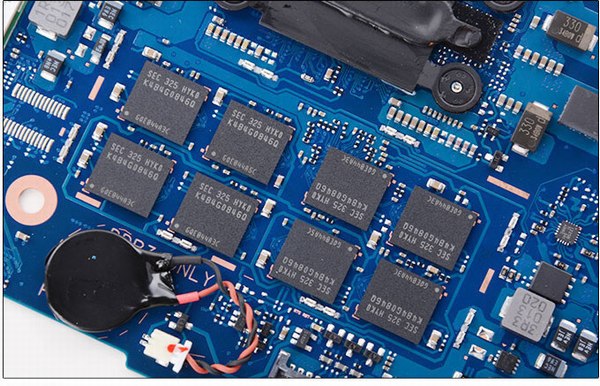 A photo of the back of the motherboard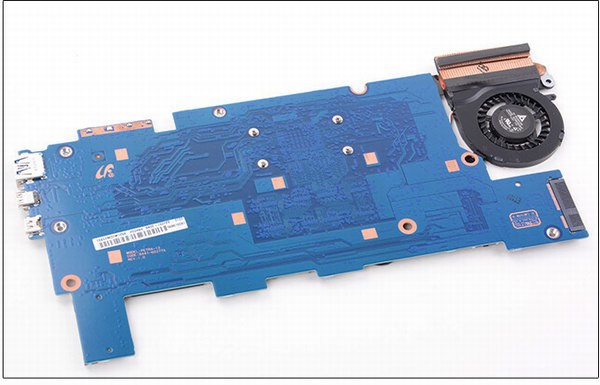 The USB board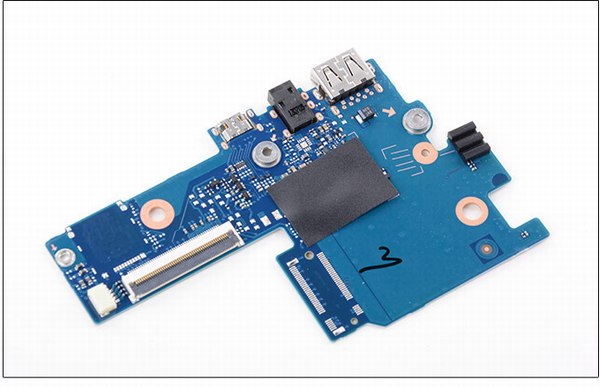 A photo of the removed parts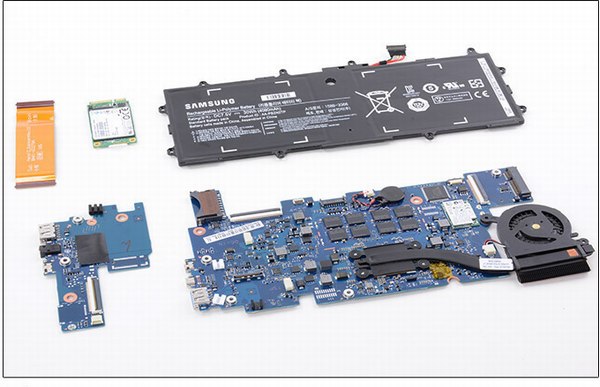 For more guides, check out the Samsung ATIV Book 9 Lite device page.