Asus G75VW Disassembly Manual
What tools are required?
Micro Bit Flathead Screwdriver
Micro Bit Phillips Head Screwdriver
Thermal paste
Step 1
Flip to the back of the laptop.
Remove the single screw outlined in red below.
Remove the back cover by pulling it towards you (away from the battery).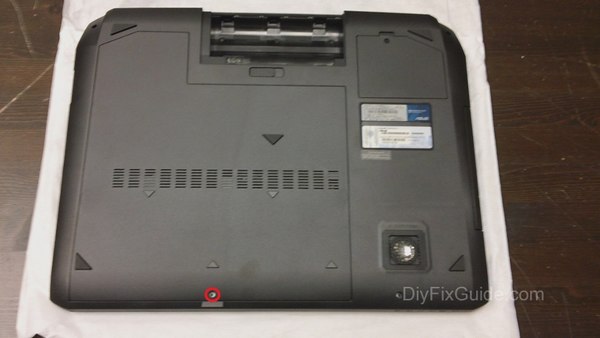 Step 2
Remove all screws from the bottom case.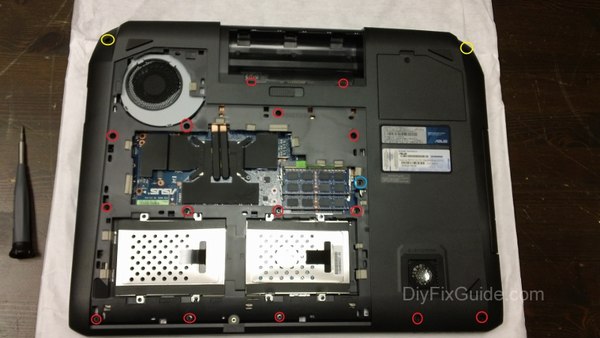 Step 3
Remove two screws securing the hard drive. You can remove it.
Do the same action to another drive.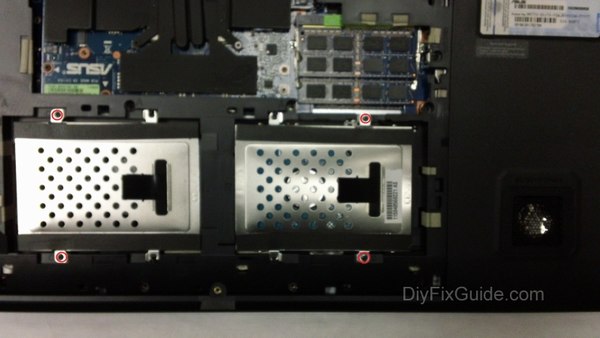 Step 4
To remove the drive from the casing, remove the housing screws for the appropriate side of the casing (left/right) on each side. The drive will slide out without resistance.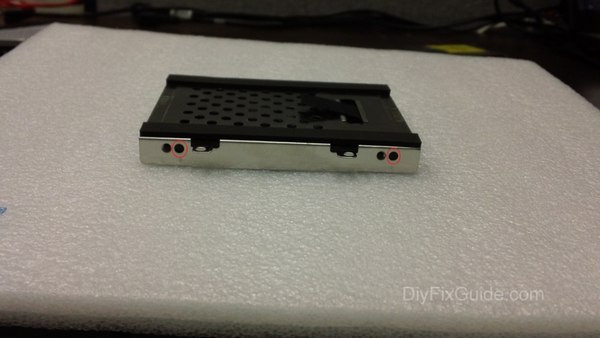 Step 5
Remove three screws in the battery bay.
Remove three screws in the optical bay.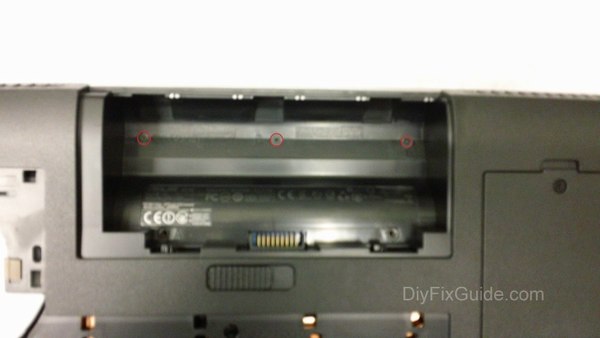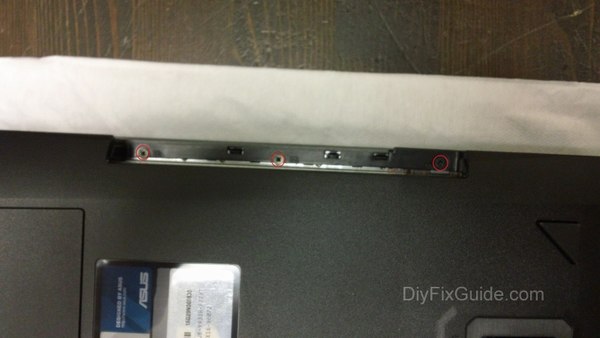 Step 6
At this point flip the computer right side up and take note of the hinges (located at the rear) that hold the monitor to the frame. Remove the casing (should pop off with ease).
Step 7
Detach the wire located slightly off center of the screen.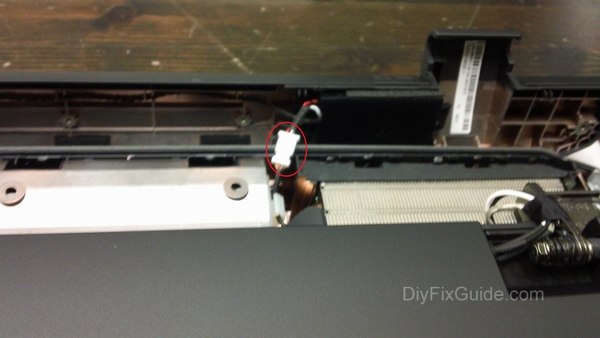 Step 8
Remove the screws holding the LCD hinges.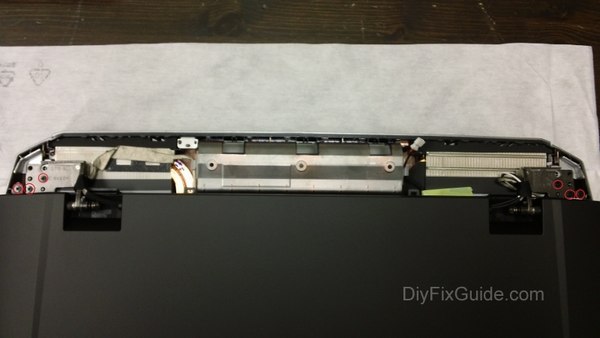 Step 9
Separate the screen from the frame (should rest parallel with ease).

Step 10
Disconnect all cables from the motherboard.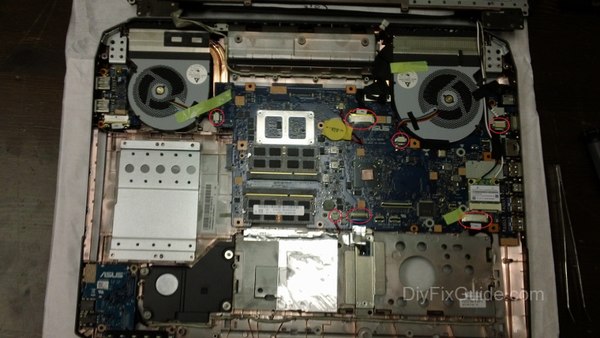 Step 11
Remove three screws securing the left fan.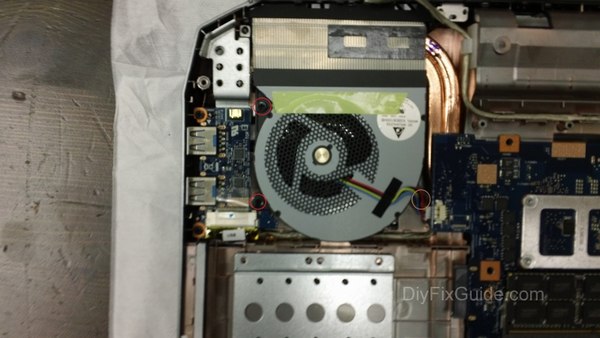 Step 12
Remove three screws securing the right fan.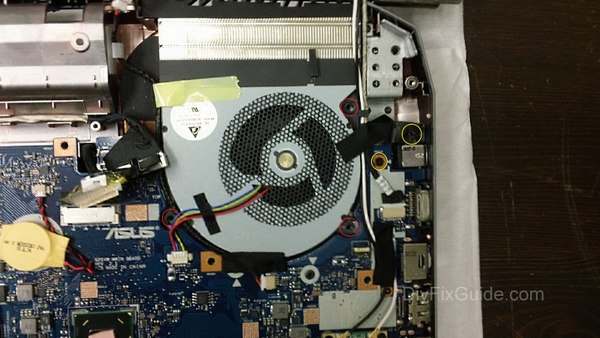 Step 13
Remove all screws securing the heat sink.

Step 14
Remove the heat sink.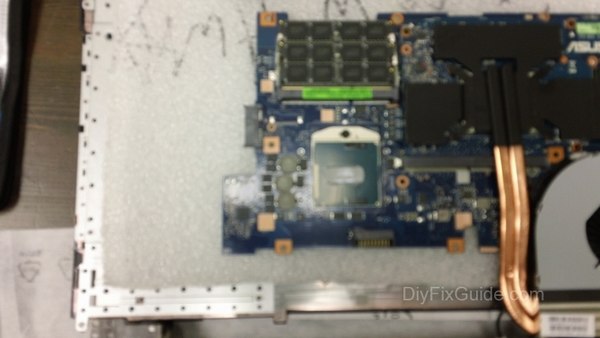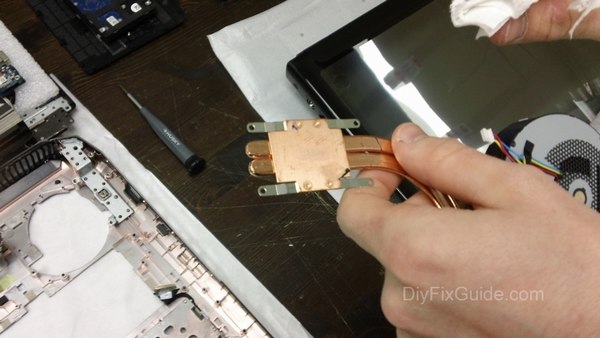 For more guides, check out the Asus G75VW device page.