Asus R553LN Disassembly and RAM, SSD, HDD upgrade options
In this guide, I'll explain how to disassemble Asus R553LN to remove and replace the battery, DVD drive, hard drive, keyboard, touchpad, wireless card, heat sink, cooling fan, speaker, and motherboard.
Want to stay connected to the MyFixGuide.com? Follow us on Facebook to check out the latest teardown news.
Remove ten screws from the bottom case.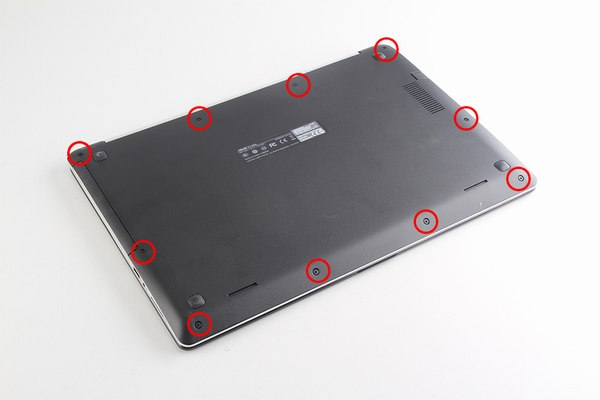 Open the bottom case and take it away.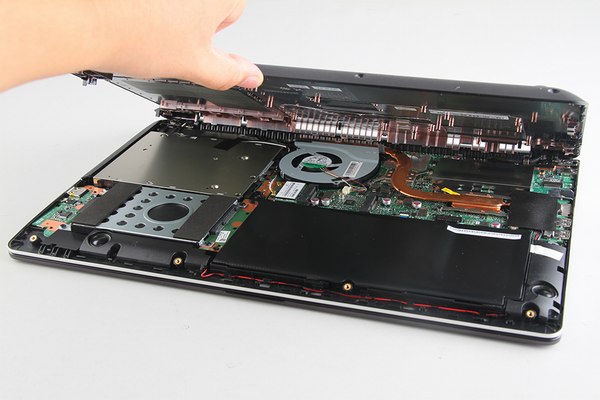 The bottom case has been removed.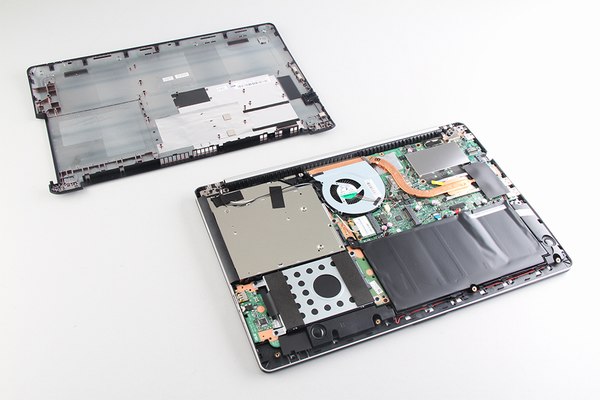 Under the bottom case, you can find the hard drive, DVD drive, battery, wireless card, speakers, heat sink and cooling fan.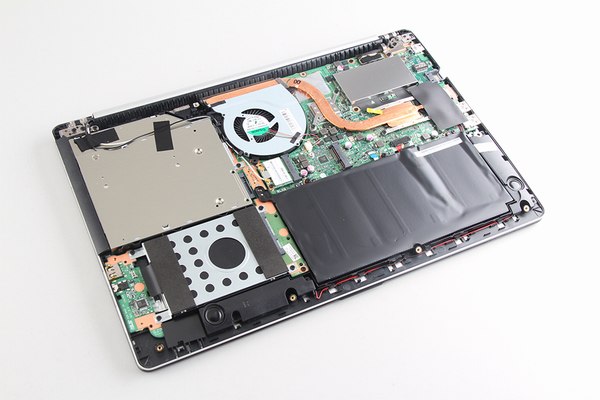 Remove three screws securing the battery. Disconnect the battery power cable from the motherboard. You can remove the battery.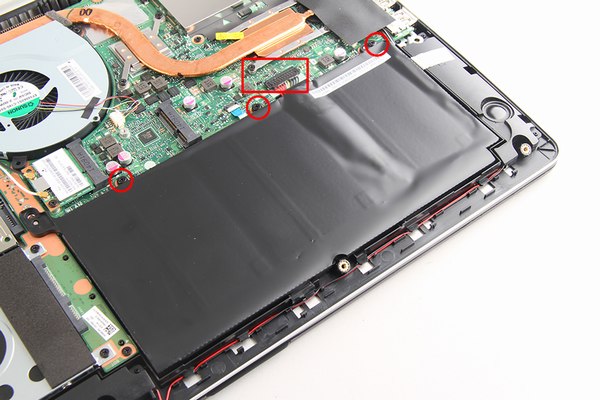 It comes with an 11.4v, 48wh Li-polymer battery. Asus P/N: B31N1336.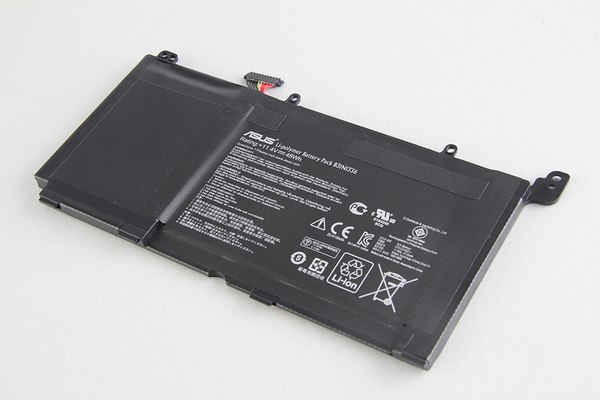 The battery

Remove four screws securing the hard drive module. Lift up the hard drive module and take it away.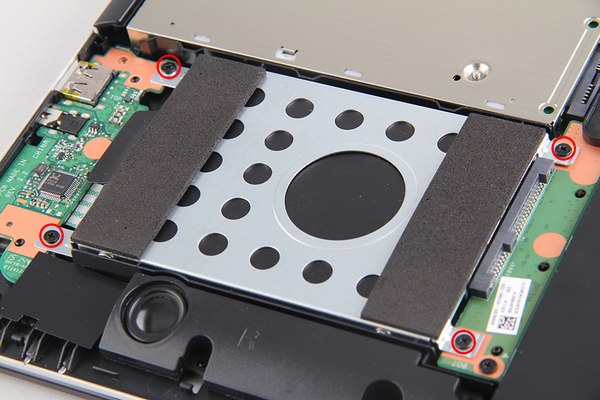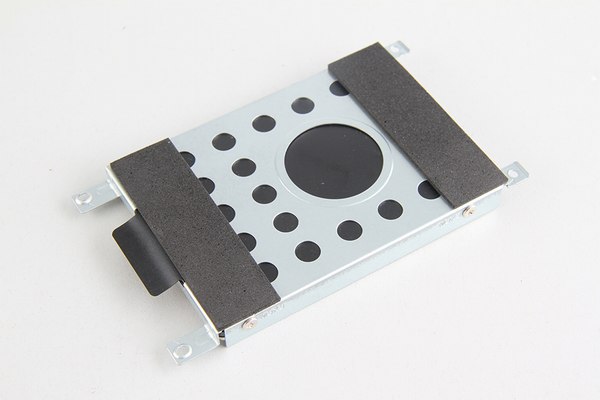 The Asus R553LN features a 500GB 5400 RPM HGST hard drive.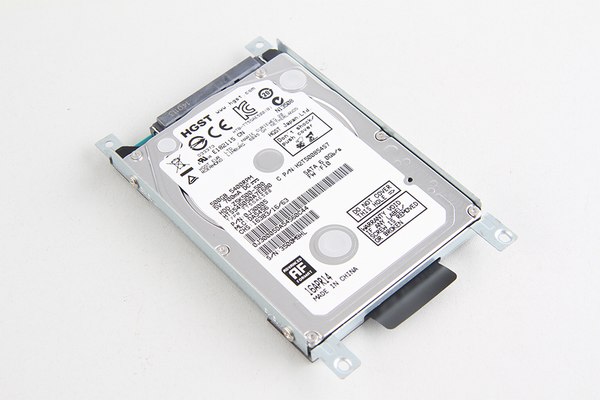 Remove one screw securing the DVD drive. You can remove the DVD drive.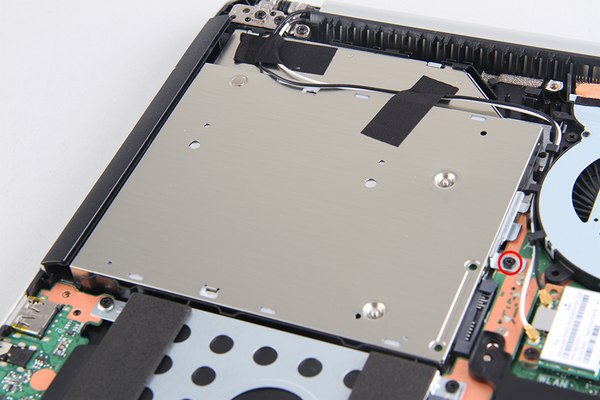 Panasonic UJ8E2 Slim 9.5mm SATA DVD Burner.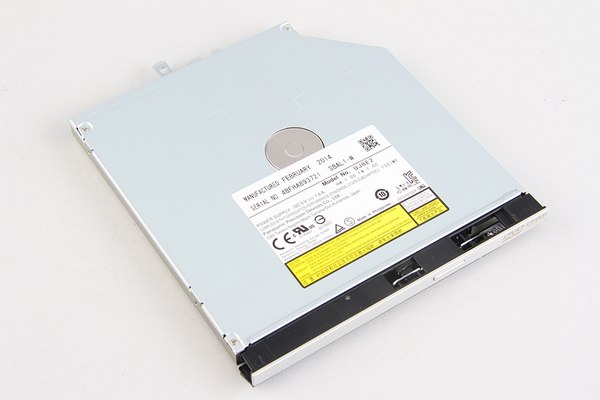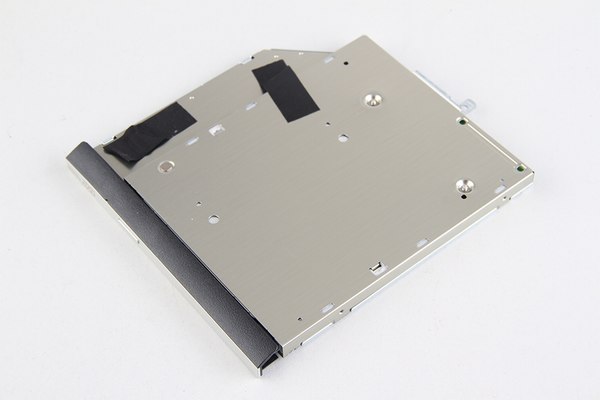 Disconnect the antennas and remove one screw securing wireless card. Pull out the card from its slot.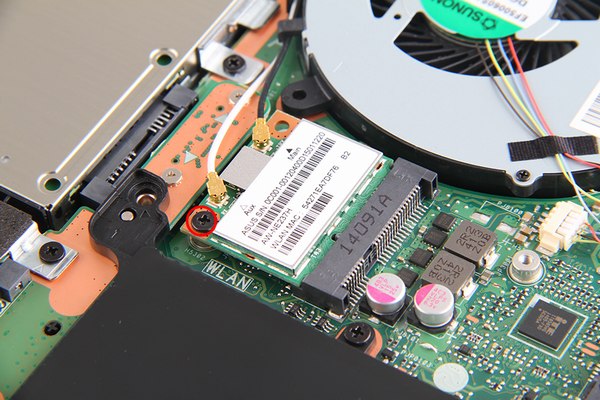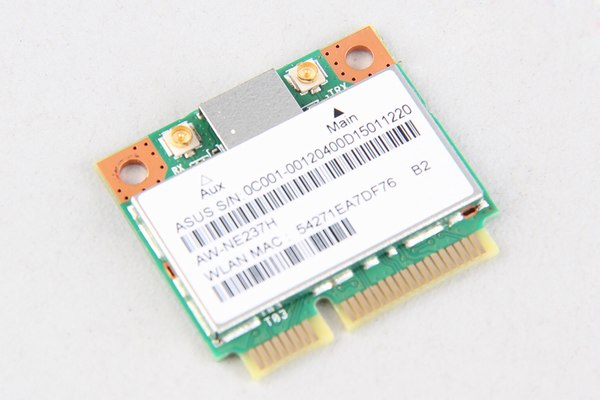 It features an Atheros AR5B125 wireless card.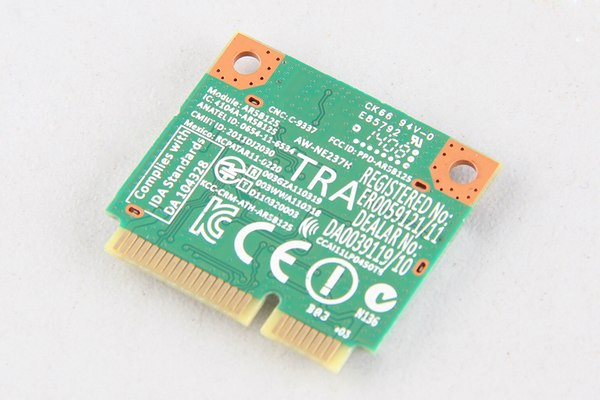 Remove two screws securing the cooling fan and disconnect the cooling fan cable from the motherboard.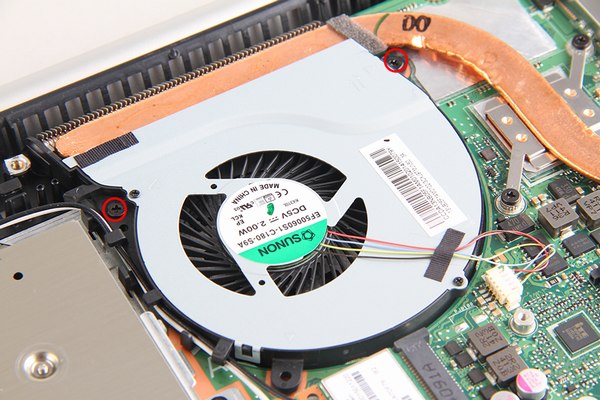 Remove six screws securing the heat sink. You can remove the heat sink and cooling fan module.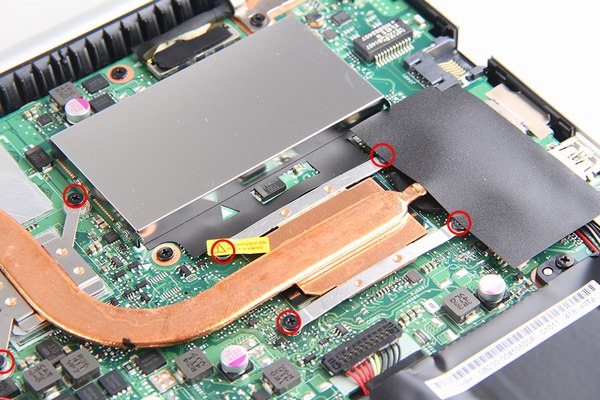 The cooling fan comes from SUNON.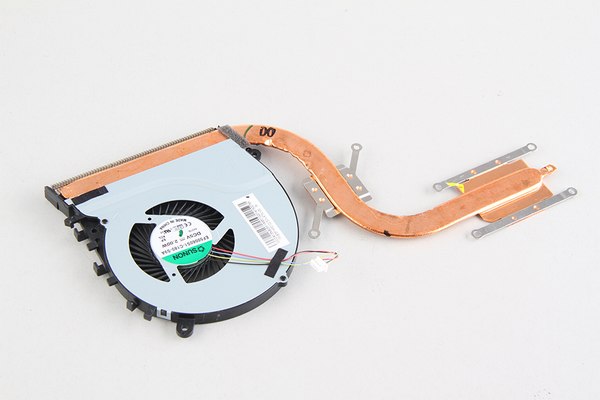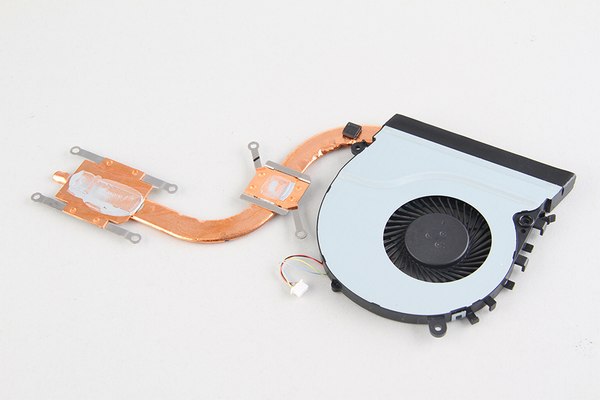 The Intel processor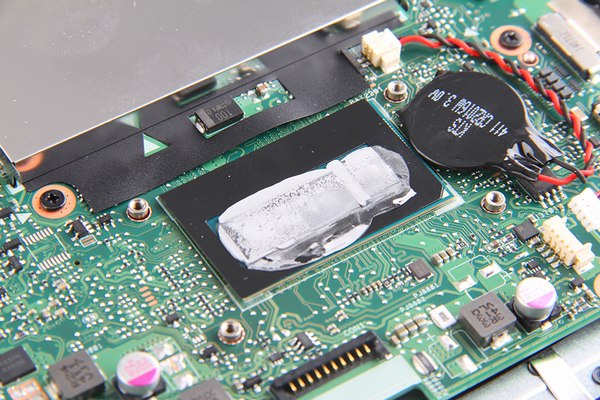 The motherboard has been removed.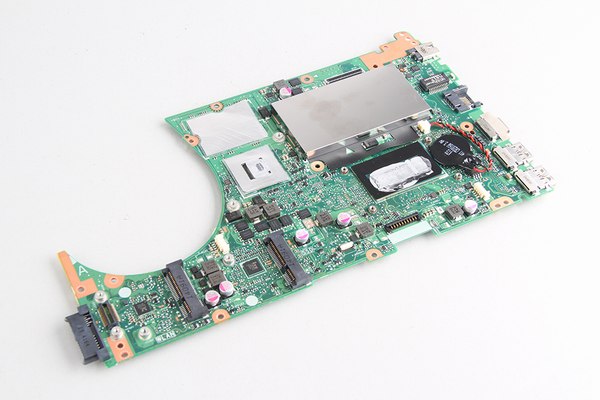 The back of the motherboard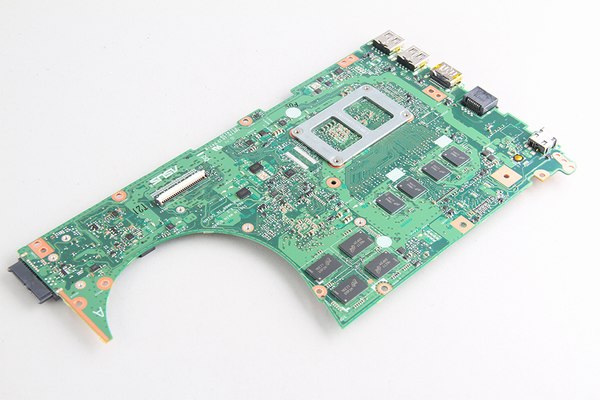 The built-in memory chips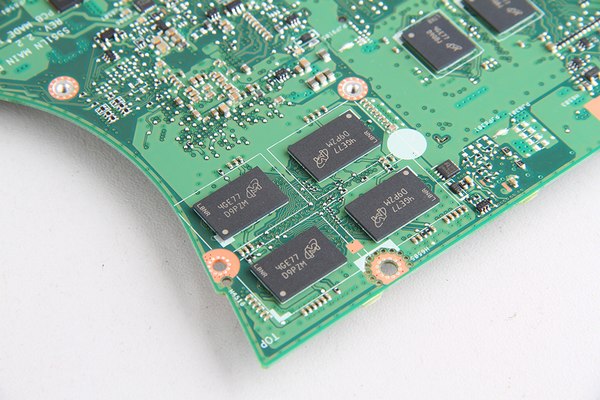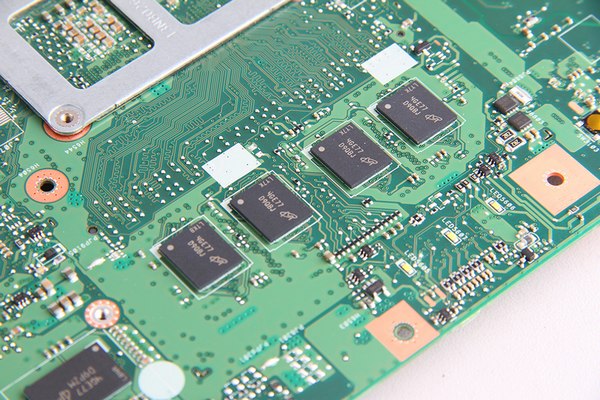 Asus R553LN keyboard and touchpad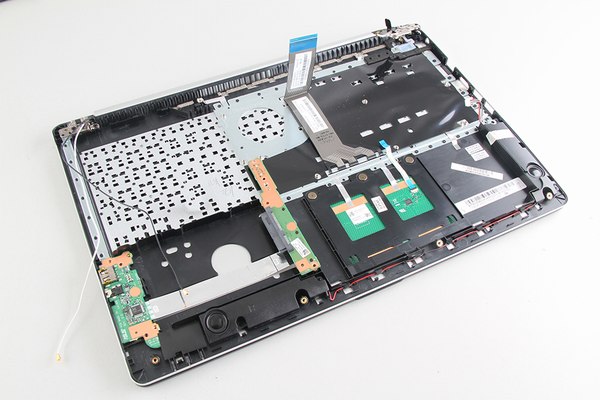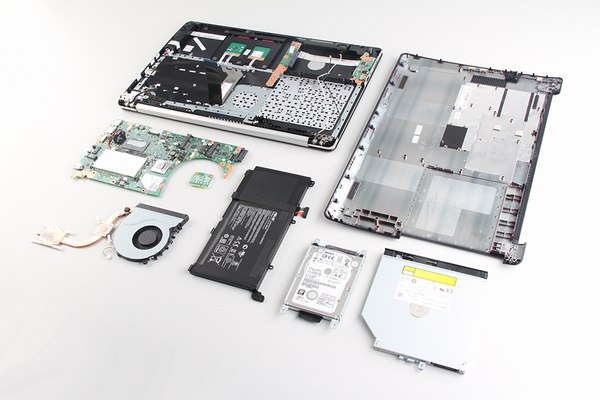 For more guides, check out the Asus R553LN device page.