HP ElitePad 900 Disassembly
In this guide, I'll explain how to disassemble HP ElitePad 900 to remove and replace the battery, wireless card, speakers, screen, back cover, front camera, rear camera and motherboard. Refer to the guide. You can upgrade, repair your ElitePad 900.
Want to stay connected to the MyFixGuide.com? Follow us on Facebook to check out the latest teardown news.
Remove the two screws on both sides of the data interface, and pry up the screen from black plastic cover.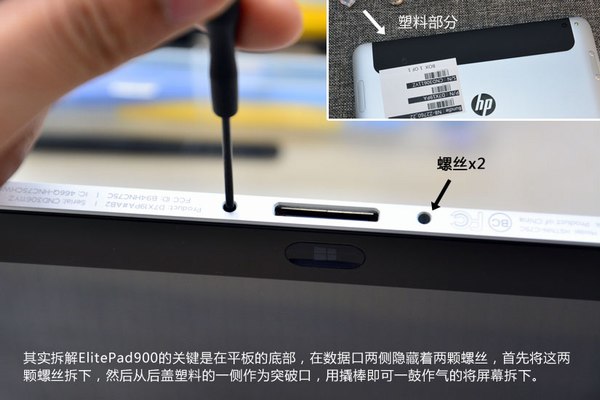 Lift up the screen. Be careful. There are two cables still connecting to the motherboard.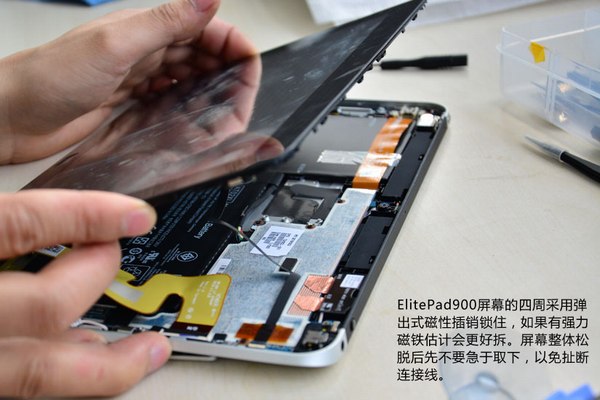 Disconnect these two cables.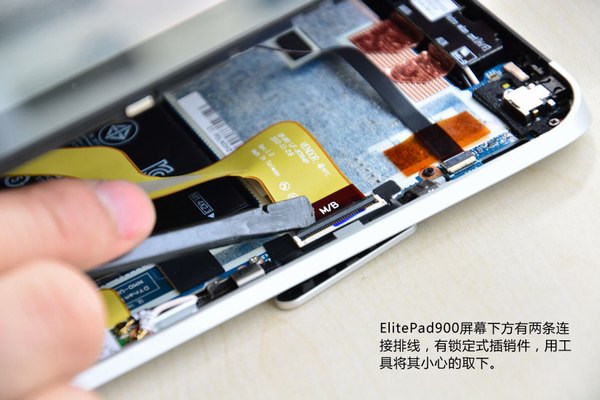 HP ElitePad 900 screen has been removed.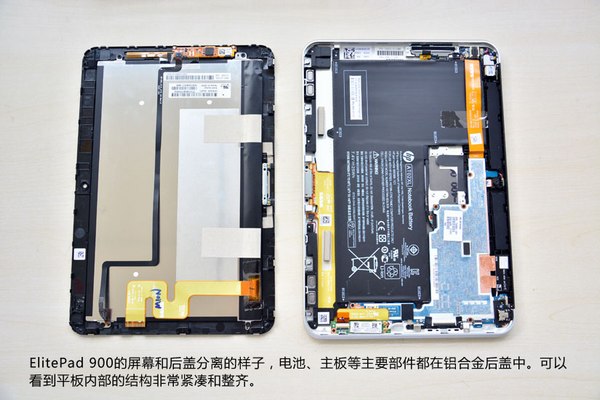 When the screen removed, you can access the battery, speakers, motherboard, wireless card and rear camera.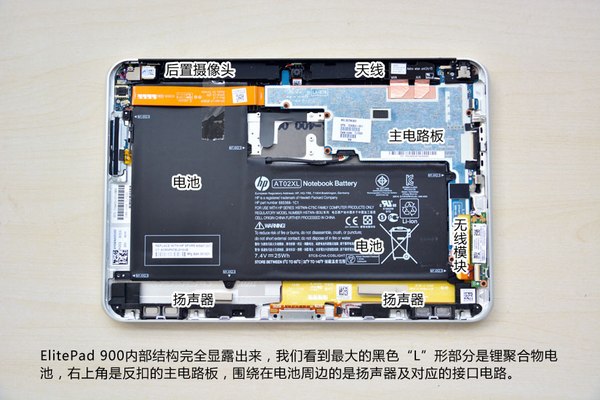 HP ElitePad 900 installed an LG LP101WX2(SL)(P1) LED IPS screen. On the screen left side, you can see the touch board. It is an ATMEL touch chip.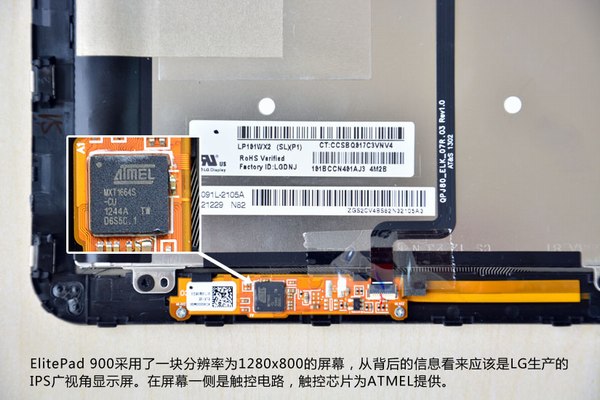 Remove the screws and disconnect the battery power cable. You can remove the battery.
HP ElitePad 900 comes with a 7.4v, 25wh Li-polymer battery.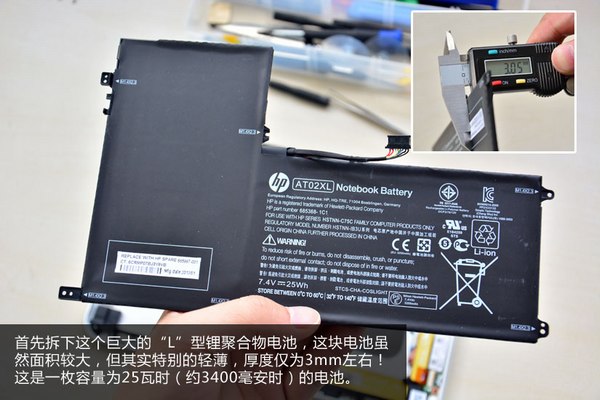 Disconnect the yellow cable and two antennas and remove two screws. You can remove the wireless card.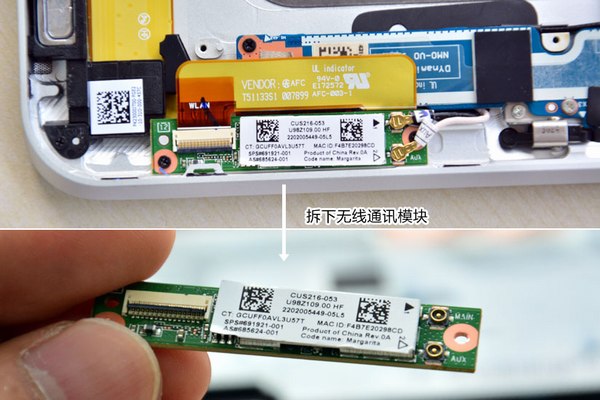 ElitePad 900 speaker module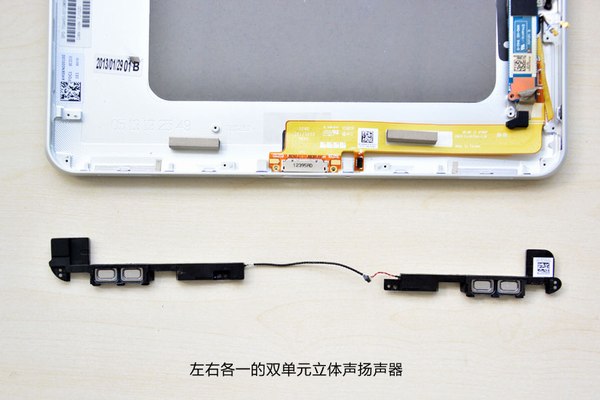 Front camera and rear camera

ElitePad 900 wireless card antennas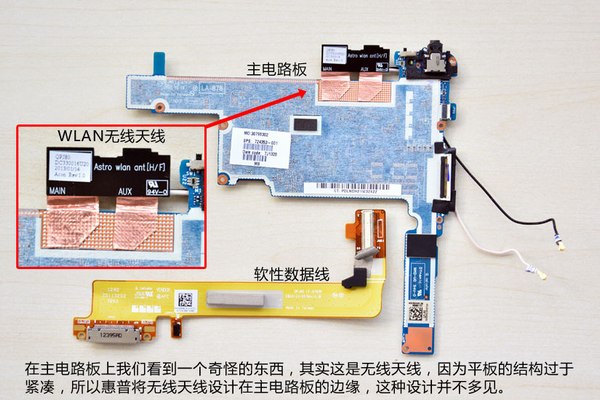 Motherboard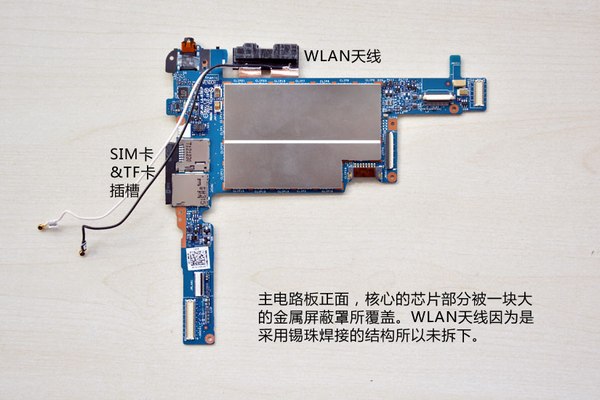 Remove the metal shield. You can find the Samsung 64GB SSD, Samsung 2GB ram, Intel Atom z2760 processor and Texas Instruments power management chip.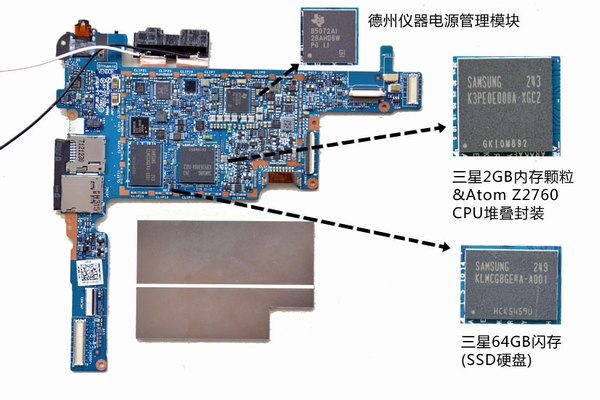 On the top of the Intel Atom z2760 is a Samsung 2GB ram.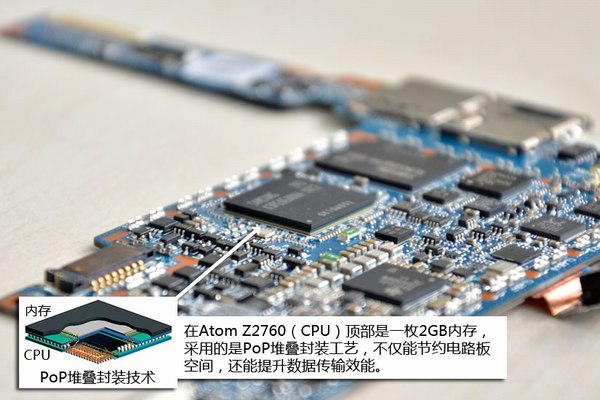 Light sensor, rear camera and fill light.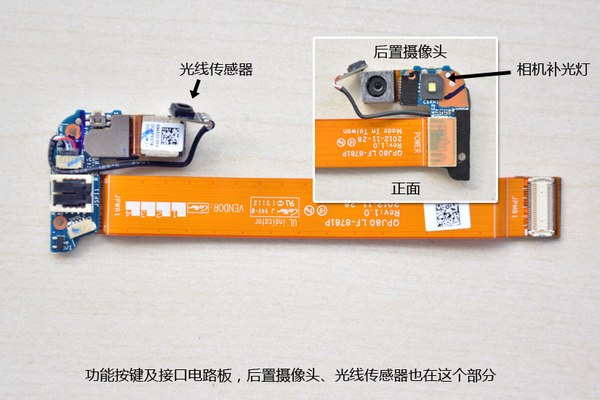 ElitePad 900 volume key board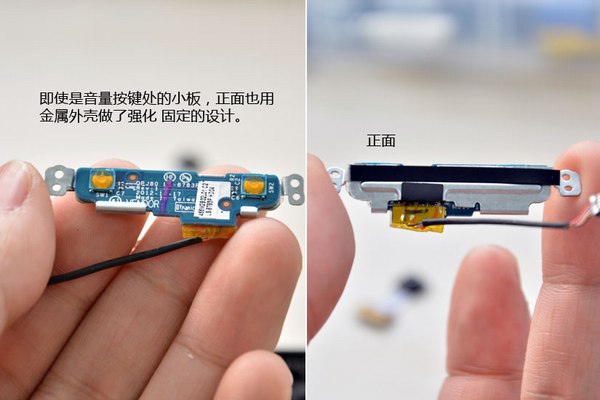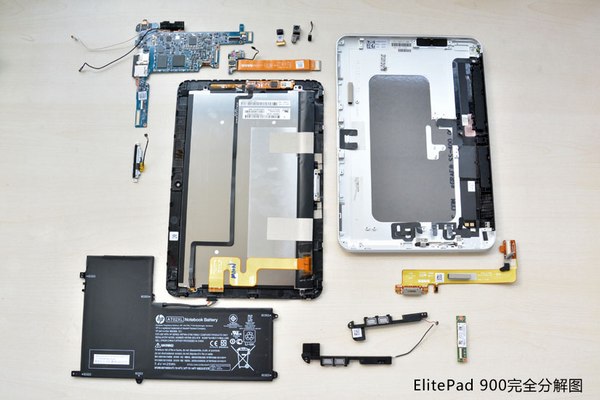 For more guides, check out the HP ElitePad 900 device page.