Lenovo ThinkPad Yoga 11e Disassembly
In this guide, I'll explain how to disassemble Lenovo ThinkPad Yoga 11e remove and replace the SSD, keyboard, palm rest, RAM, wireless card, bottom case, cooling fan and motherboard.
Want to stay connected to the MyFixGuide.com? Follow us on Facebook to check out the latest teardown news.
Step 1: Remove the service cover
Remove six screws securing the service cover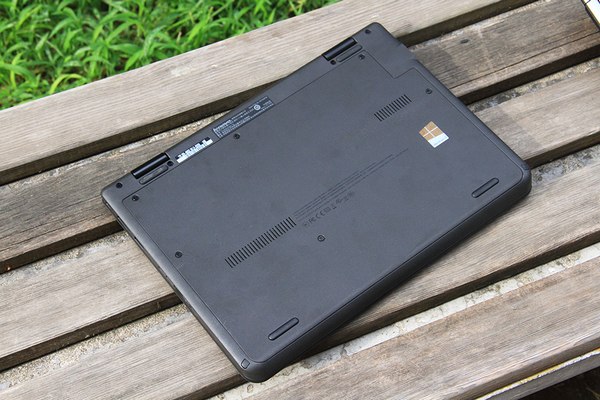 Pry up and remove the service cover.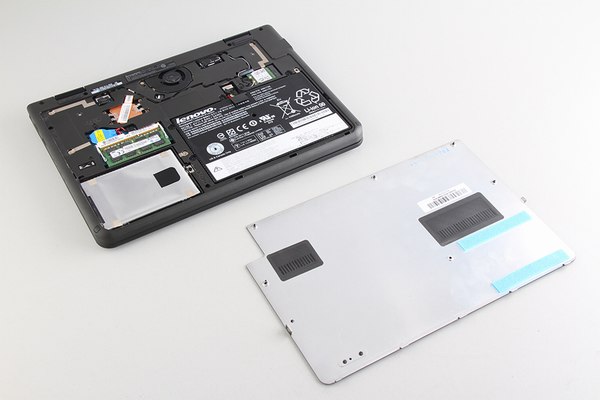 Under the cover, you can get access to the battery, SSD, RAM, wireless card.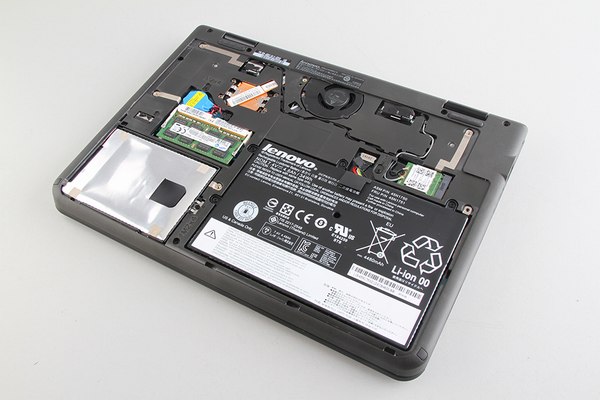 Step 2: Remove the battery
Remove four screws securing the battery. Disconnect the battery power cable.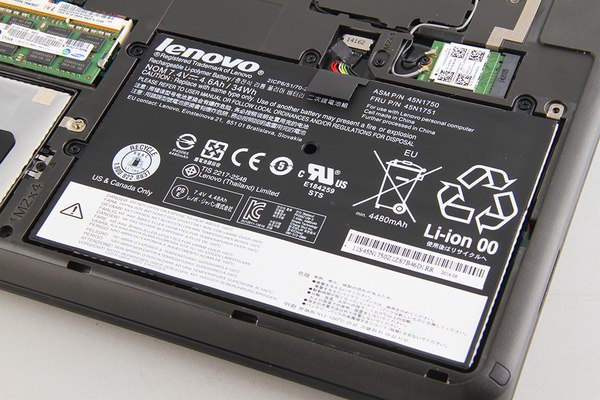 It is using a 7.4v, 34wh li-polymer battery, Lenovo P/N: 45N1750, 45N1751.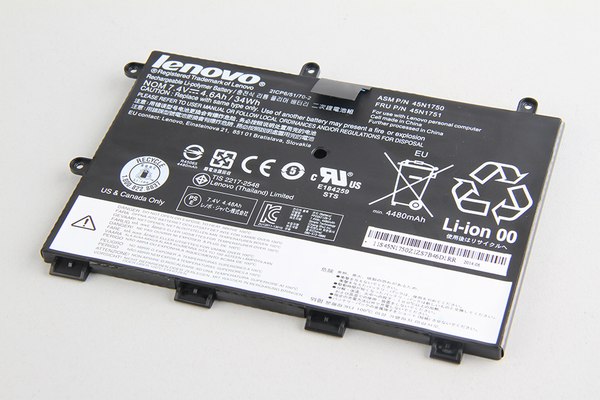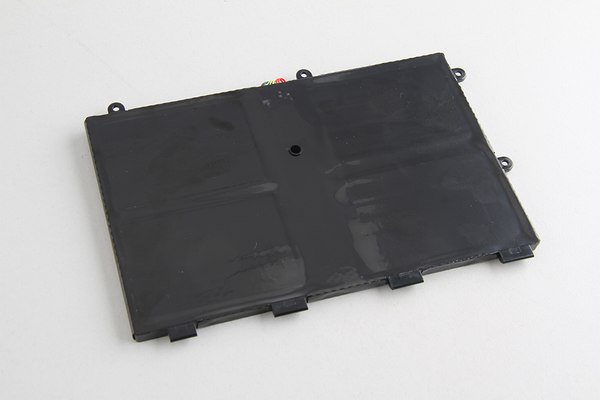 Remove one screw securing the SSD module. Lift the black tape, slide to the right to disconnect from the motherboard.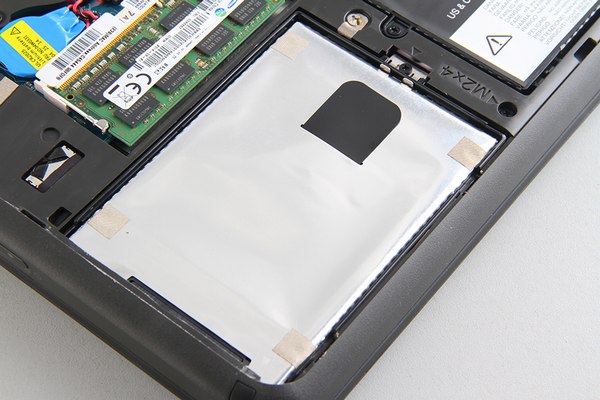 It installed a 128GB 2.5″ SSD.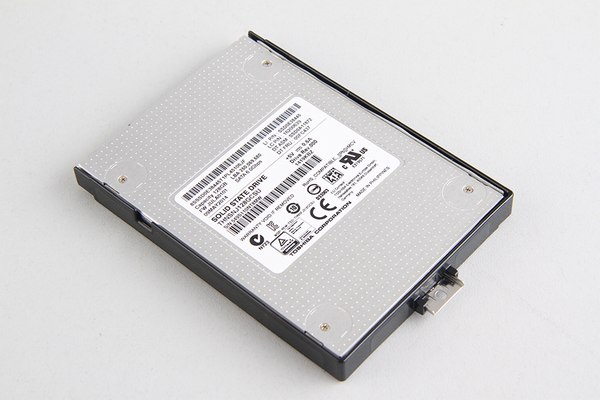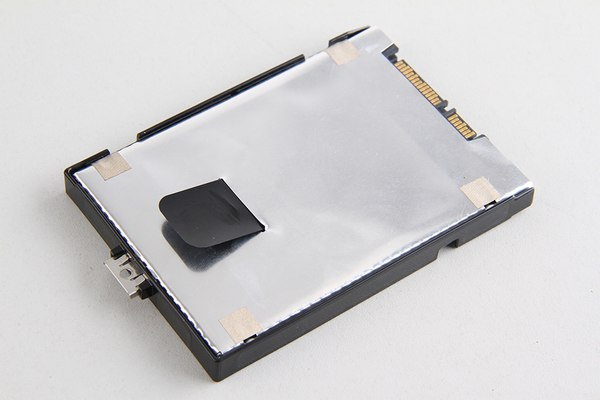 Step 5: Remove the wireless card
Disconnect two antennas, remove the screws securing the wireless card.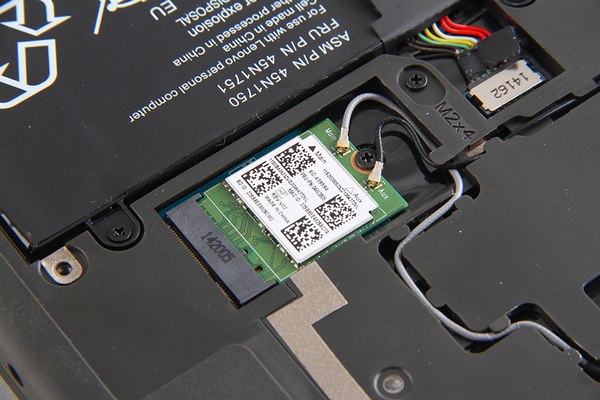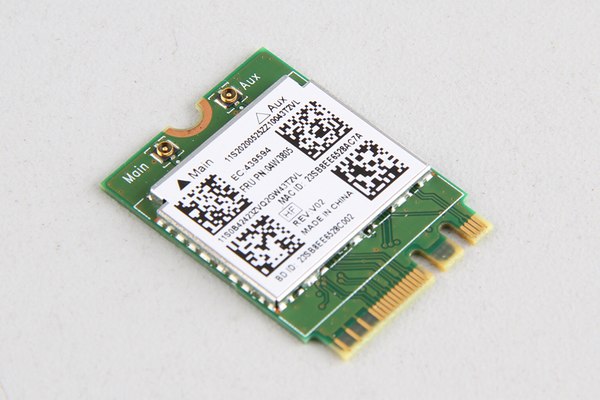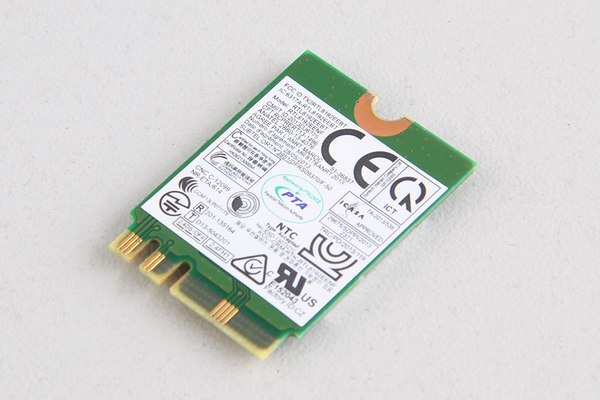 Step 6: Remove the keyboard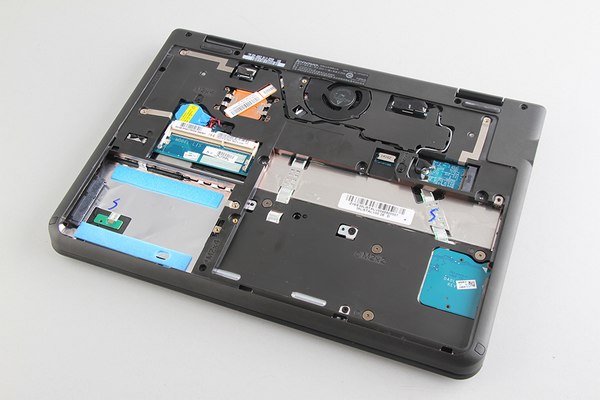 Turn over the laptop. Lift the keyboard and disconnect the keyboard cable.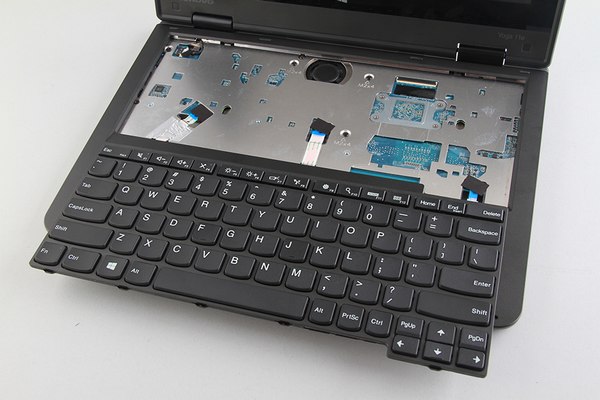 The keyboard has been removed.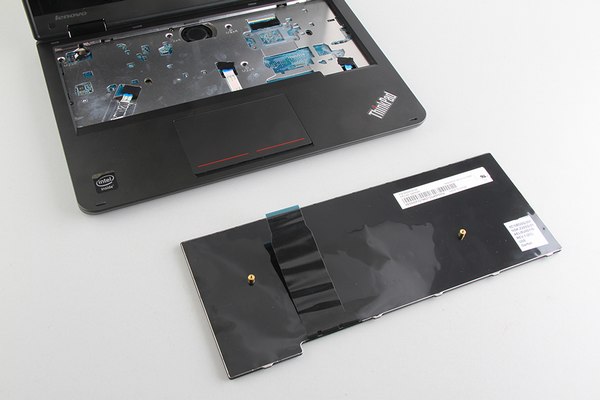 Step 7: Remove the palm rest
Remove four screws securing the palm rest and disconnect three cables.
Use a pick to pry up the palm rest.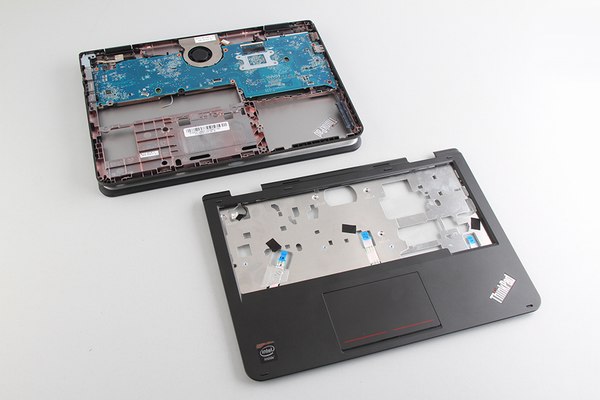 Step 8: Remove the motherboard, heat sink and cooling fan
Remove the screws securing the motherboard and disconnect all cables. You can remove the motherboard.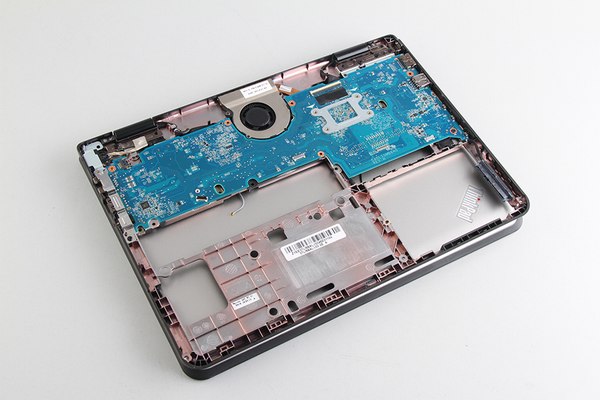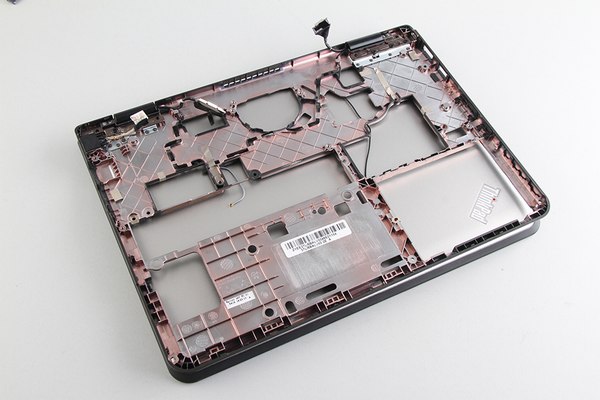 Heat sink and cooling fan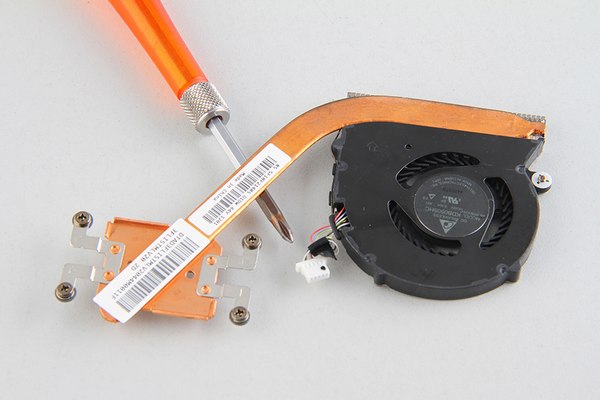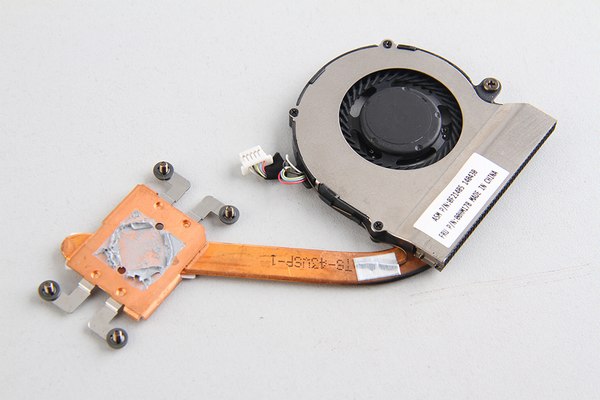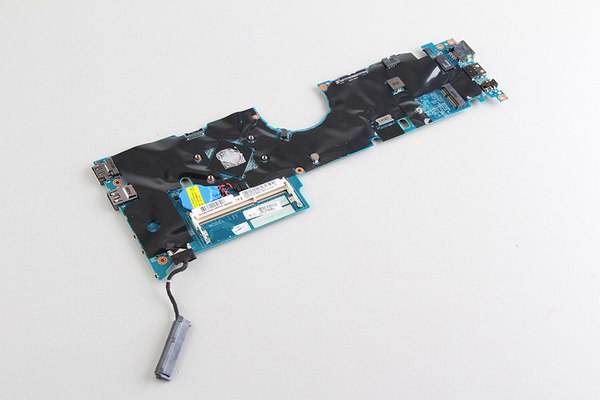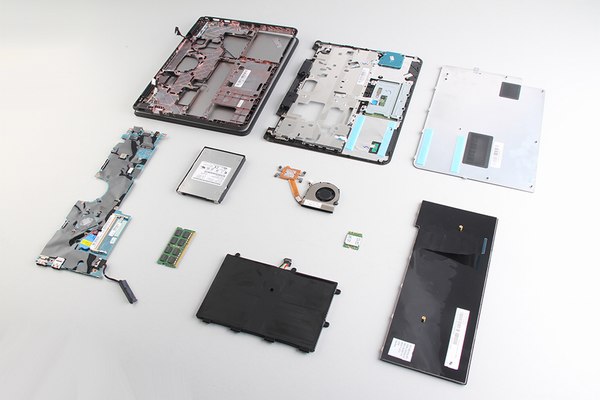 For more guides, check out the Lenovo ThinkPad Yoga 11e device page.