HP Pavilion 13 disassembly and RAM, HDD upgrade options
In this guide, I'll explain how to disassemble HP Pavilion 13. I will remove the battery, RAM, wireless card, keyboard, palm rest, hard drive, heat sink, cooling fan and motherboard. Refer to the guides, you can clean the cooling fan, upgrade RAM, HDD, SSD for your HP Pavilion 13.
Looking for more funny teardown? Follow us on Facebook for all the latest repair news.
Laptop model: HP Pavilion 13-B116TU, P/N: J8C75PA.
First of all, remove all screws from the bottom case.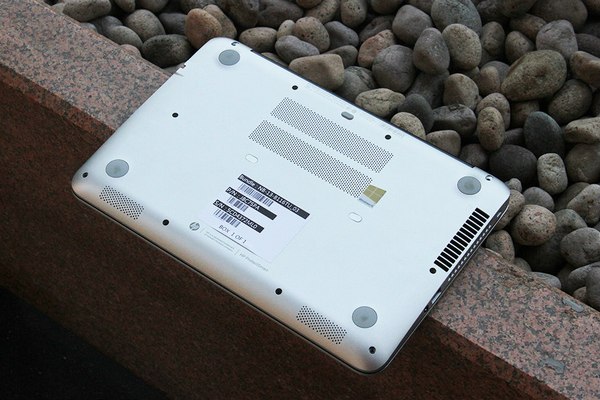 Flip over the laptop. Pry up the palm rest with a pry bar. Be careful, the keyboard cable and touchpad cable still connected to the motherboard.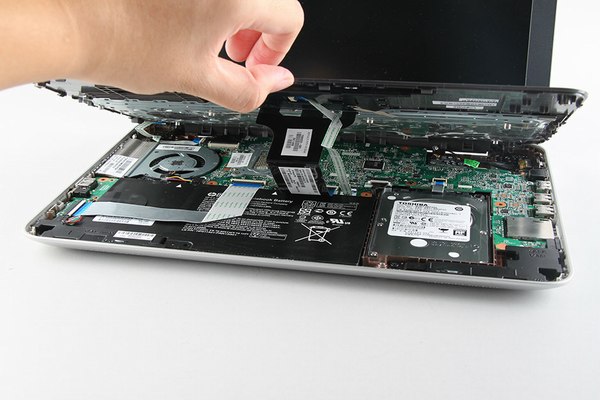 Disconnect the keyboard cable and touchpad cable and remove the palm rest.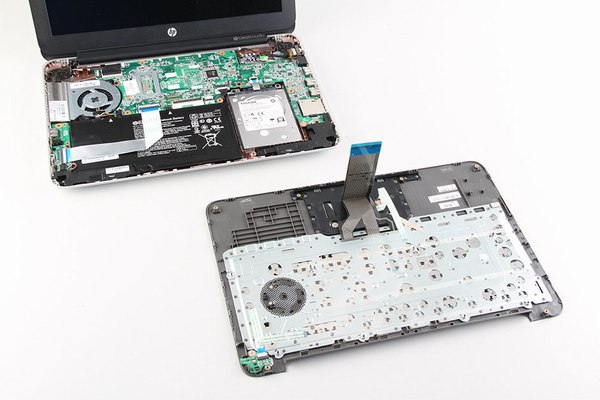 The palm rest has been removed. Now you can remove and replace the keyboard.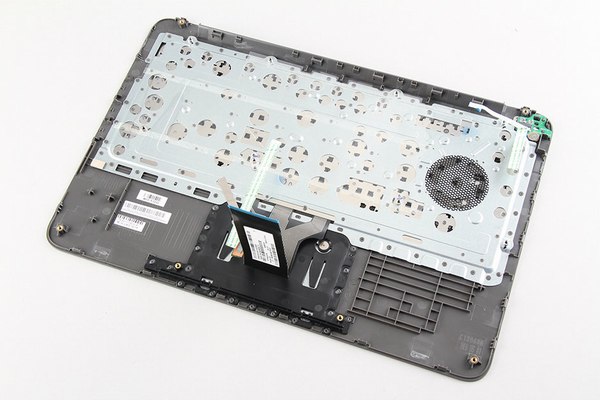 Under the palm rest, you can access the battery, hard drive, speaker and cooling fan.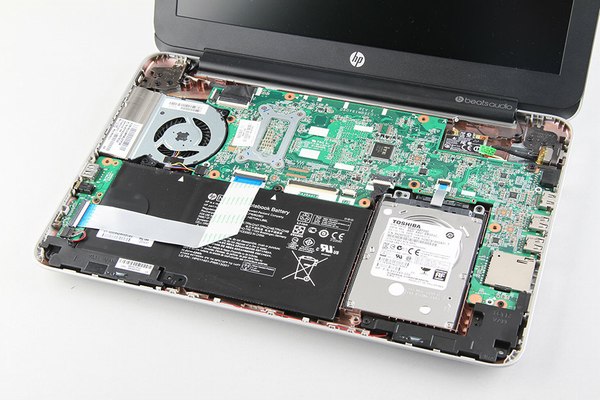 Disconnect the white cable and battery power cable. Remove the screws securing the battery.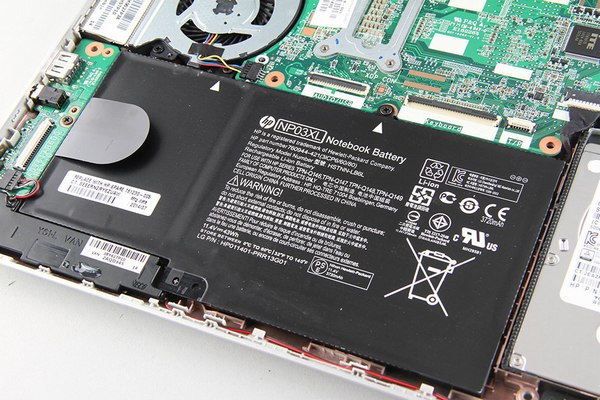 HP Pavilion 13 comes with an 11.4v, 43wh Li-ion battery, HP P/N: 760944-421, HSTNN-LB6L, battery cells should come from LG because on the battery you can find the LG P/N: HP-011401-PRR13G01.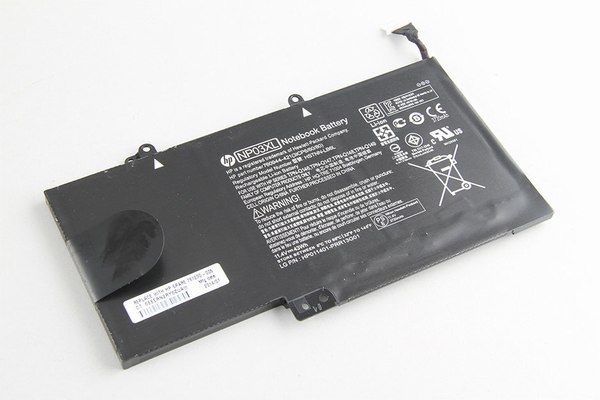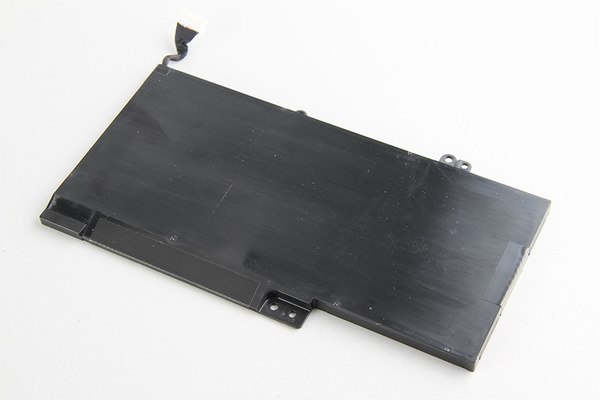 Disconnect the cable and remove two screws securing the hard drive and remove the hard drive.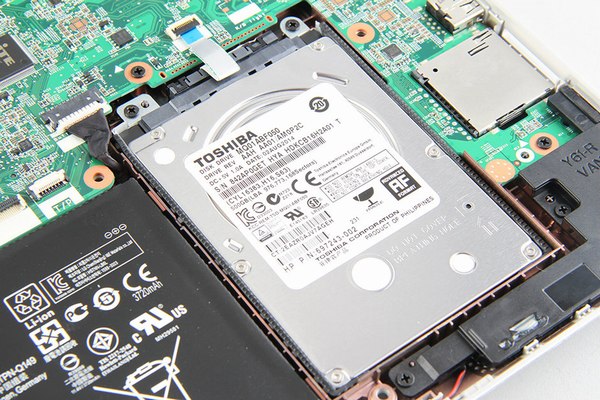 The HP Pavilion 13 comes with a Toshiba 500GB 5400 RPM hard drive.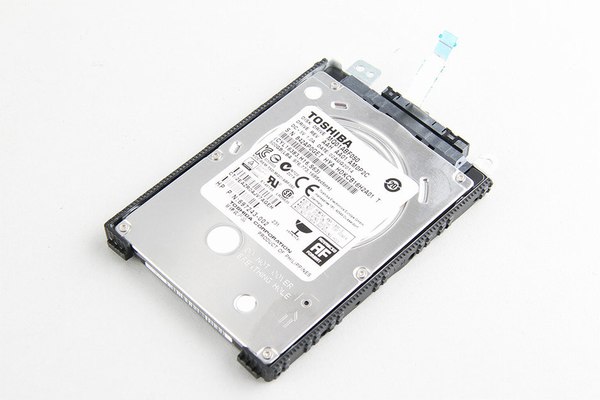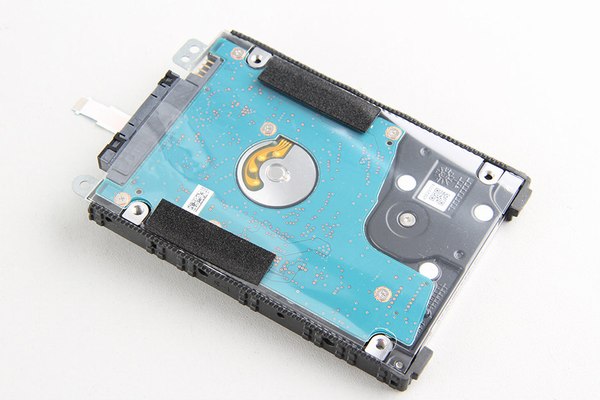 Disconnect the wireless card antenna and remove one screw. You can remove the wireless card.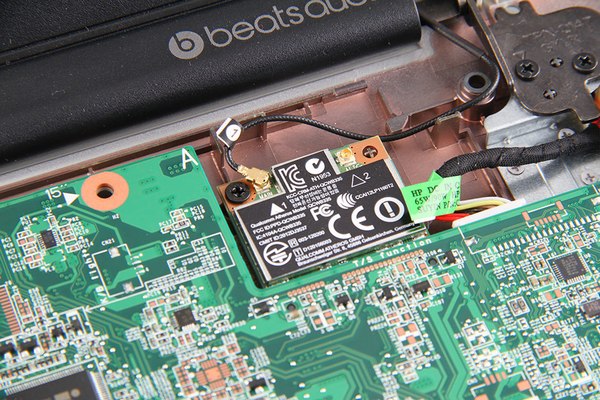 HP Pavilion 13 features a Qualcomm Atheros QCWB335 wireless card.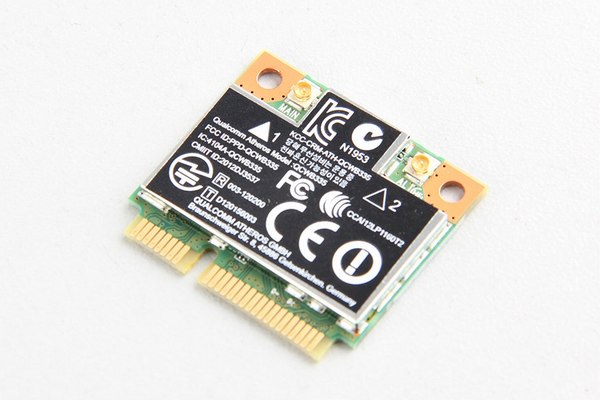 HP P/N: 733476-001, 733268-001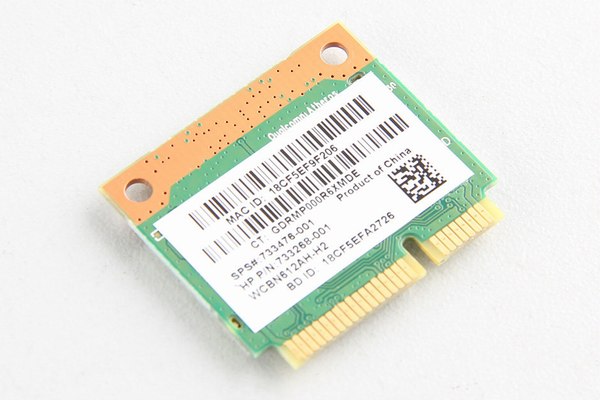 HP Pavilion 13 motherboard, the laptop has two RAM slots.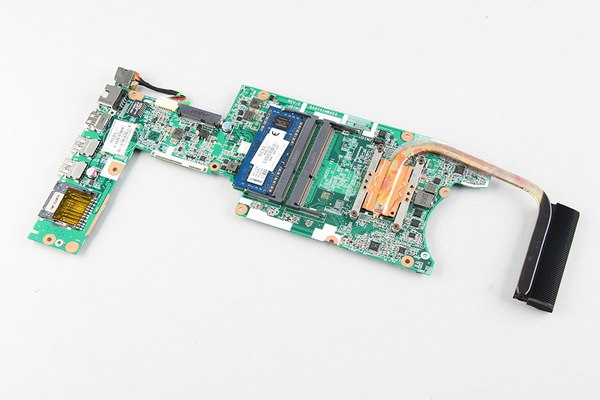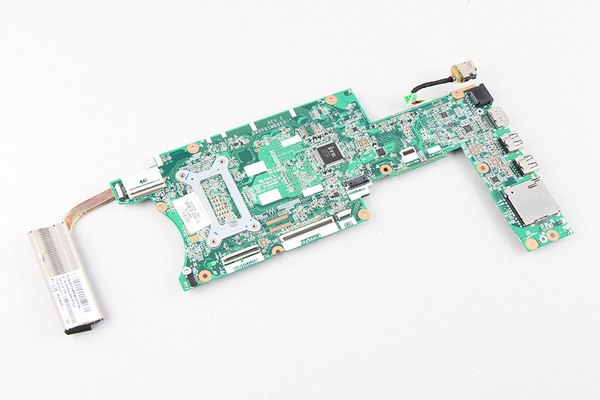 HP Pavilion 13 comes with a 4GB Kingston PC3L-12800S RAM.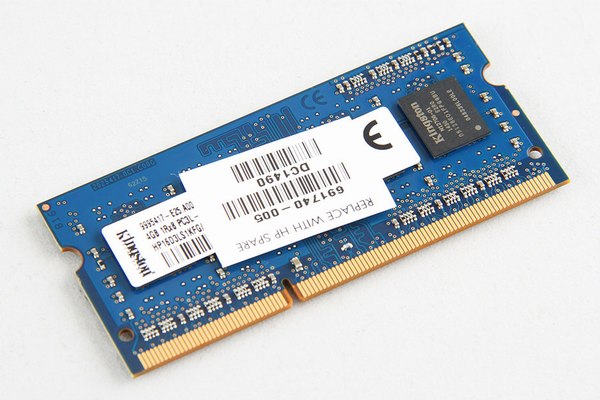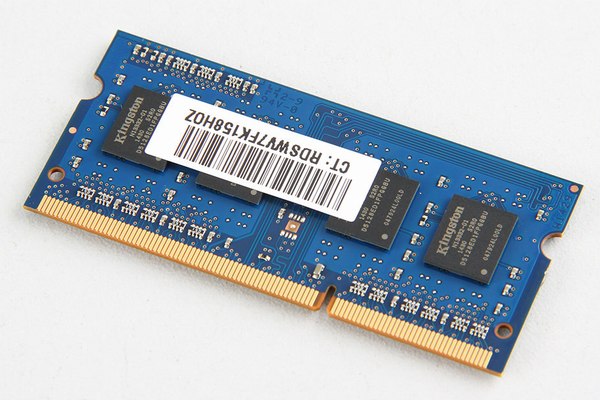 HP Pavilion 13 heat sink and cooling fan