Samsung Galaxy Note 4 Disassembly
In this guide, I'll explain how to disassemble Samsung Galaxy Note 4. I will remove the back cover, battery, middle frame, rear camera, front camera and motherboard. Refer to the guide, you can repair your Samsung Note 4.
Looking for more funny teardown? Follow us on Facebook for all the latest repair news.
Remove the back cover and battery.
Remove the screws securing the middle frame. Pry up and remove the middle frame.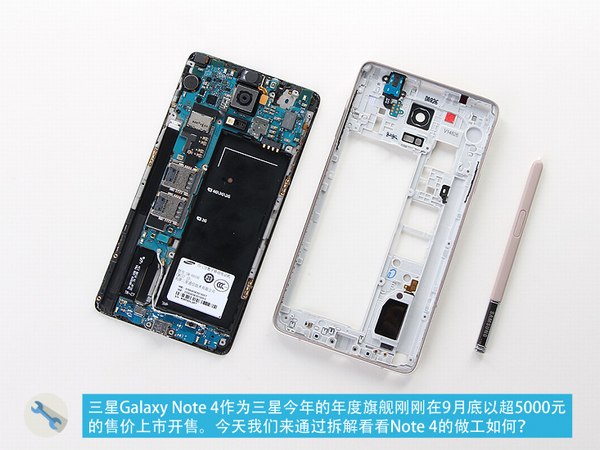 Samsung Note 4's middle frame is made of metal material. Note 4 transmitted antenna signals through a hole in the middle frame. The antenna module has been combined with the middle frame.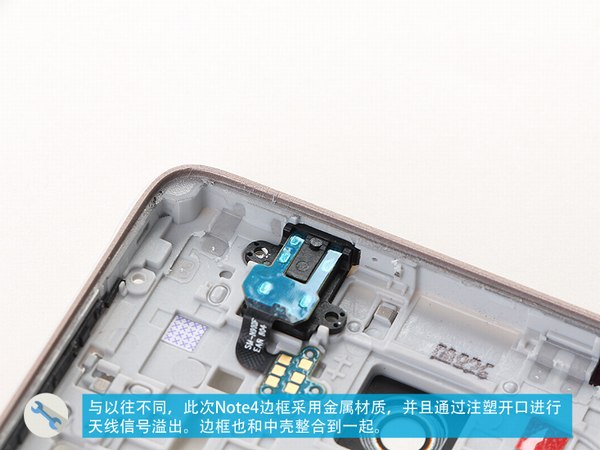 Speaker and 3.5mm headphone jack integrated into the middle frame.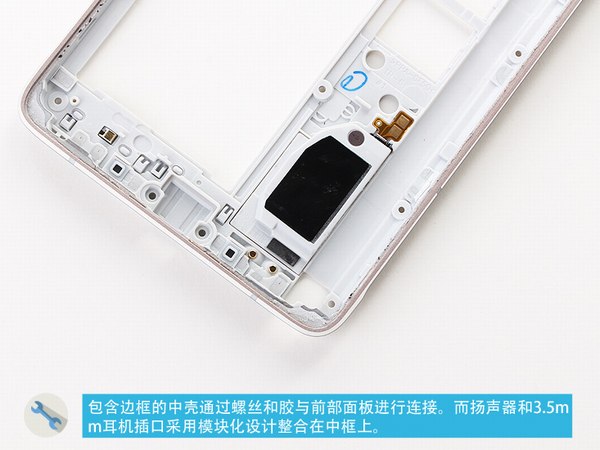 After the middle frame was removed, you can access the Samsung Note 4 internal components.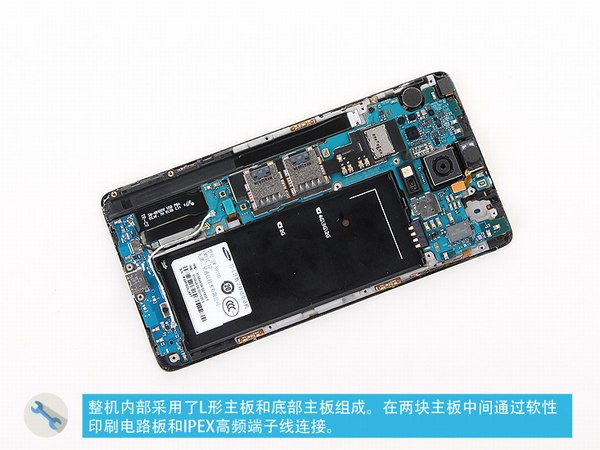 The Micro USB port, Home key, dual-microphone receiver and antenna port integrated on a little board.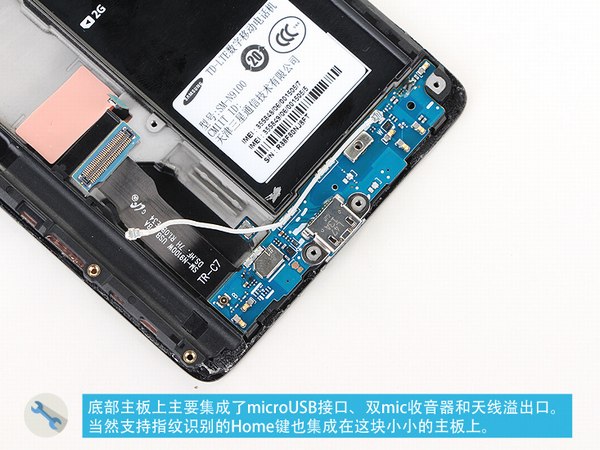 Samsung Note4 using the newest fingerprint recognition sensor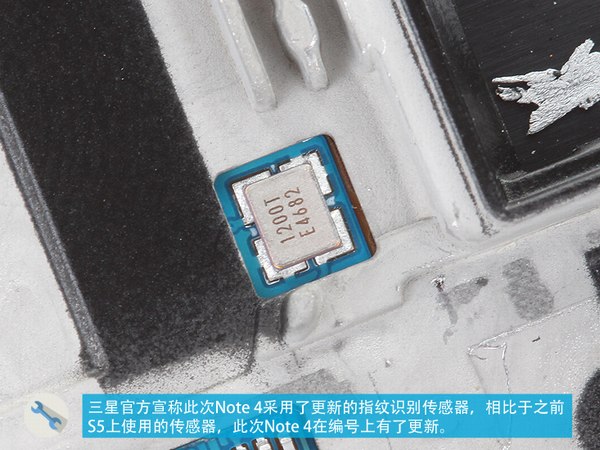 On the top of the phone, you can see the vibrator and earpiece speaker.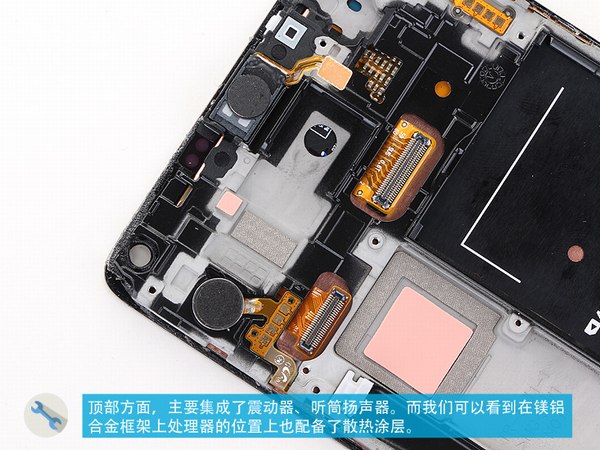 Most of Samsung Note 4's chips are on the motherboard. It has a pretty nice design.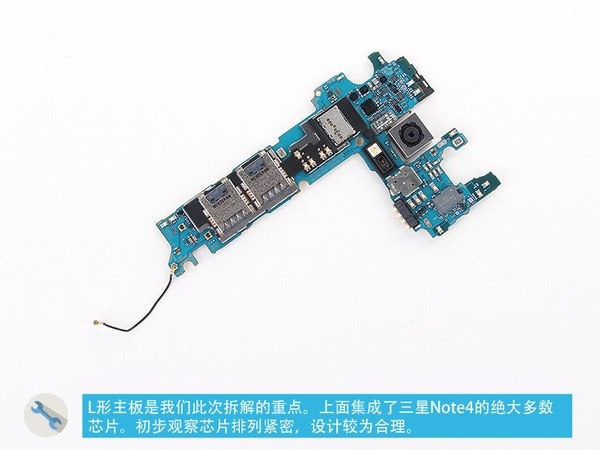 Rear camera and front camera, the front camera come with a light sensor and infrared sensor.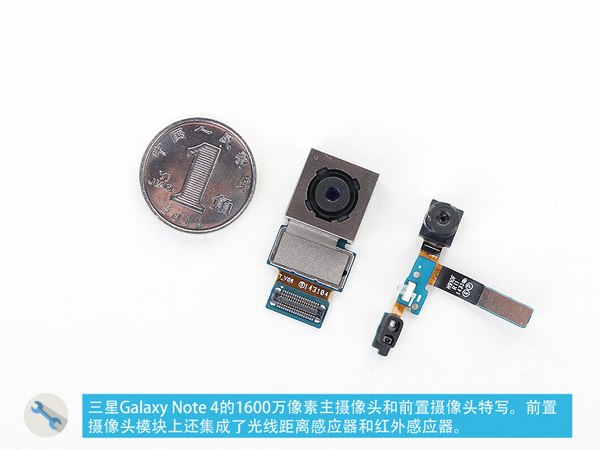 Samsung Note 4 is the first phone to use Sony IMX240 camera sensor and contains a built-in OIS.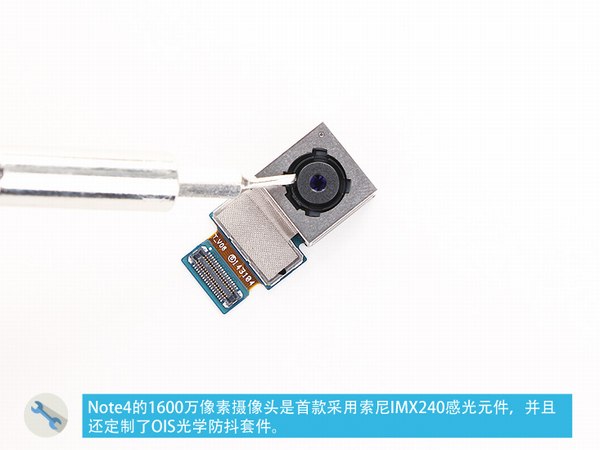 Samsung Note4 uses the Winbond Q32F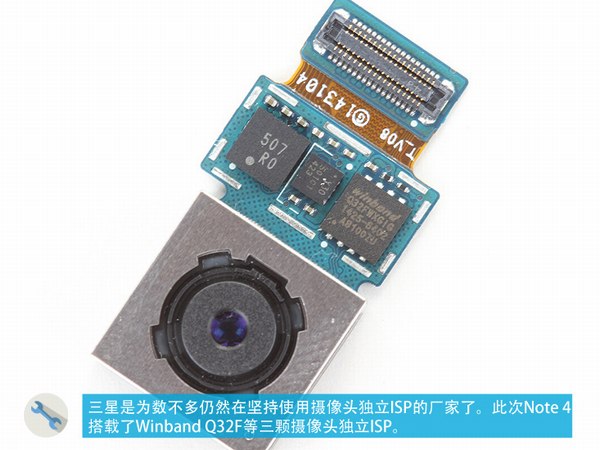 Single LED flash and heart rate sensors on the motherboard.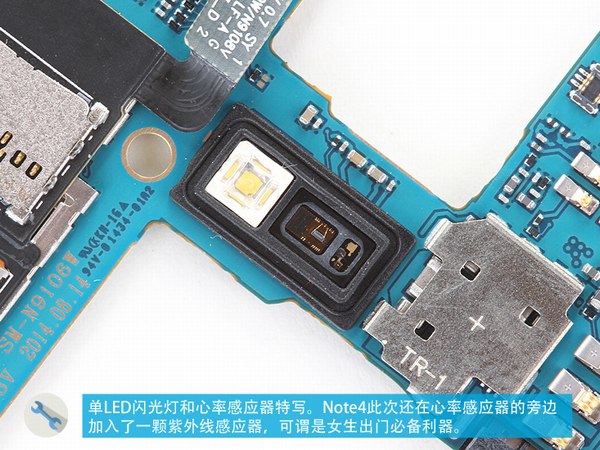 Dual-micro SIM and SD slots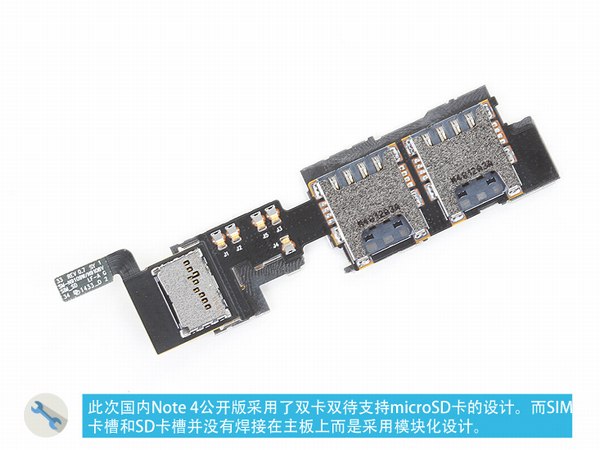 Samsung Note 4 uses Qualcomm Snapdragon 805 processor. In the photo is Qualcomm WCD9330 sound chip.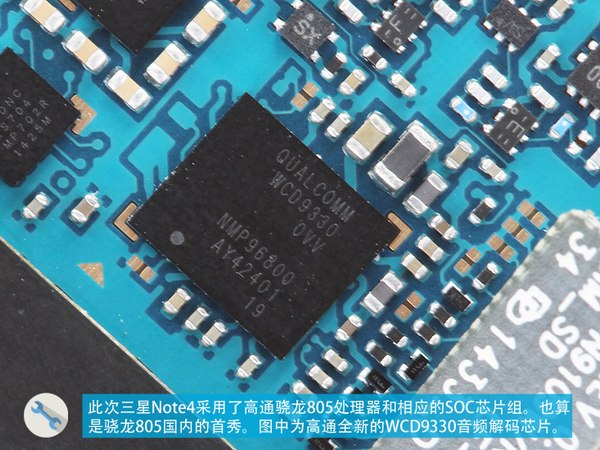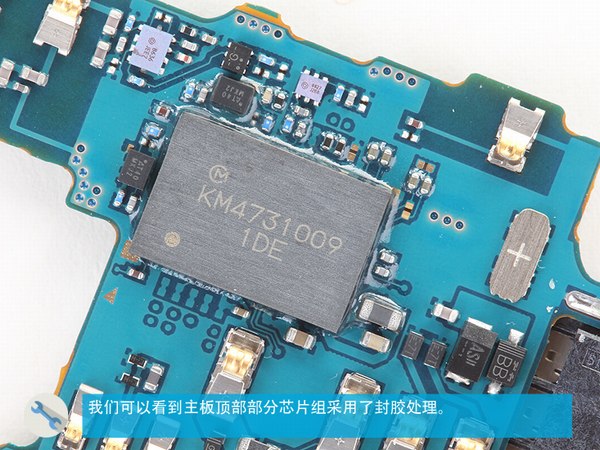 SIMG 8620 MHL chip. It supports 2K video resolution.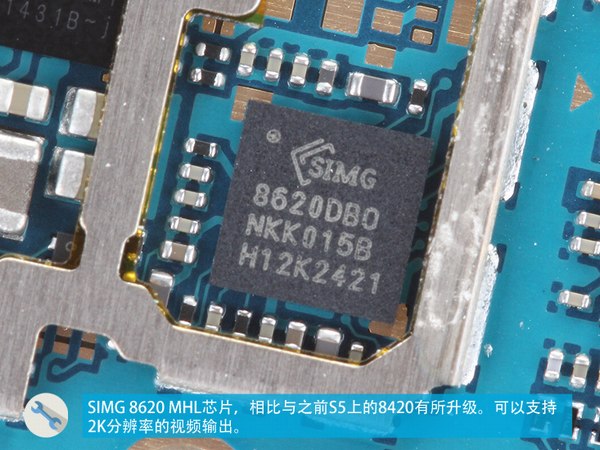 Qualcomm MDM9225M baseband chip, it's does not support CDMA networks.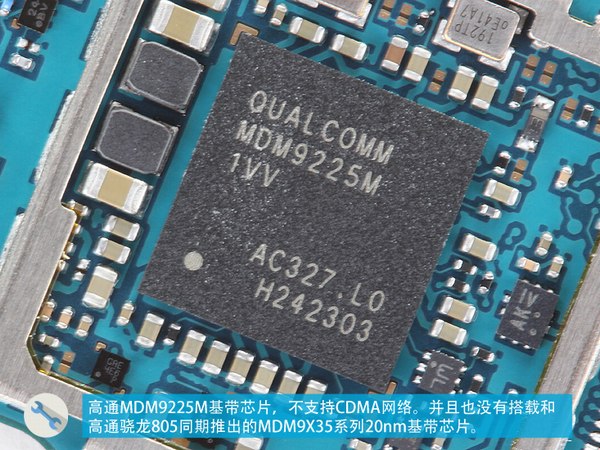 Skyworks 77597-11 RF chip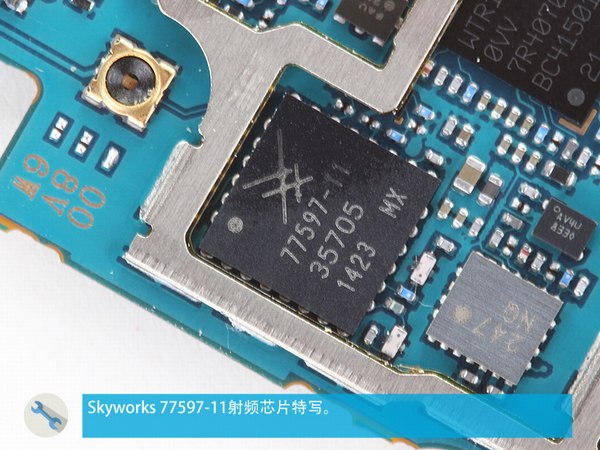 Qualcomm WTR1625L RF chip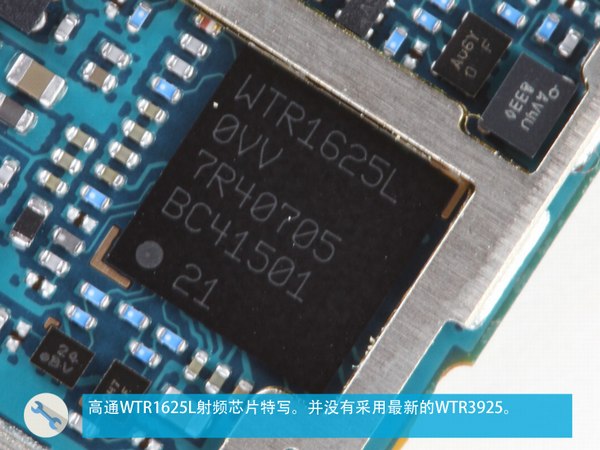 WACOM W9012 touch screen pad chip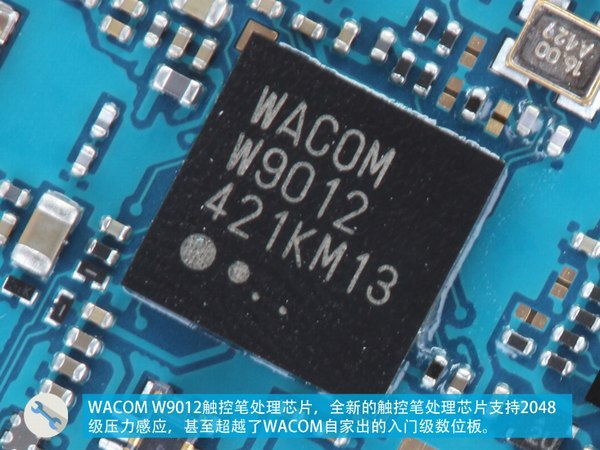 The ATMEL ATSAMG53 is based on the ARM Cortex M4 and consumes less power.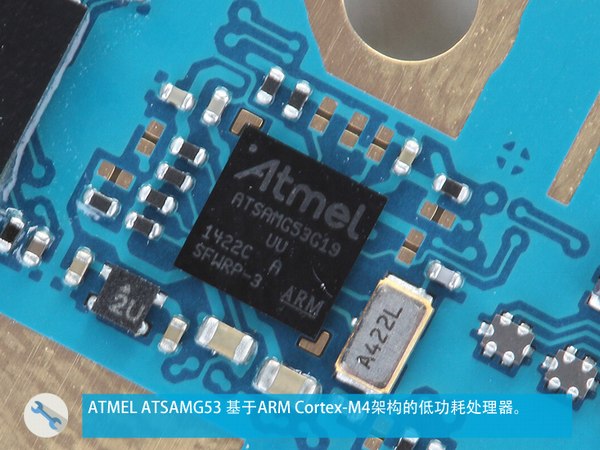 Samsung's 3GB RAM chip and Qualcomm APQ8084 enclosed chip.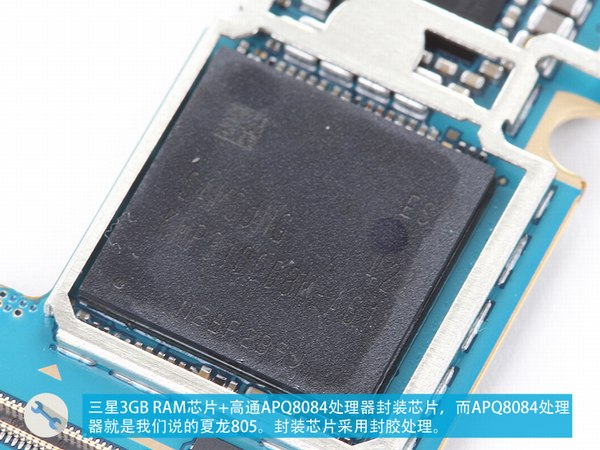 Qualcomm PMA808X power management chip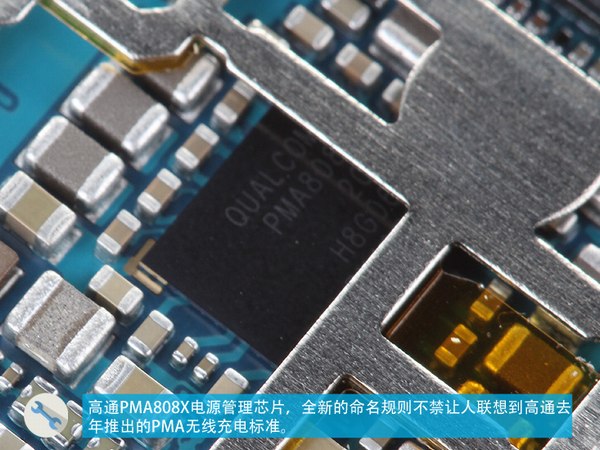 Qualcomm QFE110 mobile ET chip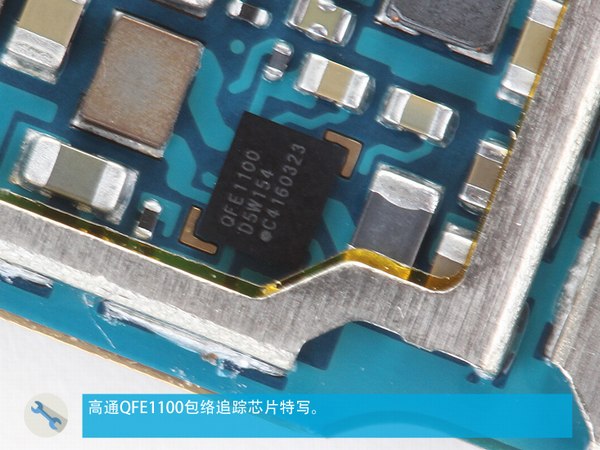 Spreadtrum SC6500ES chip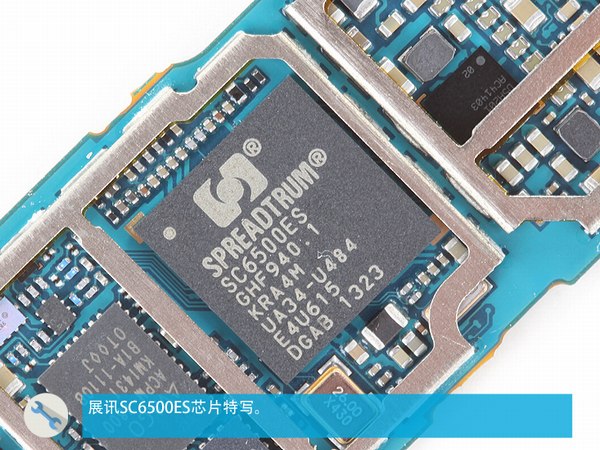 Avago signal amplifier chips