In this guide, I'll explain how to disassemble LG G3 remove and replace the back cover, battery, keyboard, speaker, rear camera, front camera, headphone and motherboard.
Want to stay connected to the MyFixGuide.com? Follow us on Facebook to check out the latest teardown news.
LG G3 Specifications
Screen size: 5.5-inch IPS(2560*1440)
Operating System: Android OS 4.4
CPU: Qualcomm Snapdragon 801
RAM: 2GB
ROM: 16GB
Extended Capacity: 128GB
Battery: 3000mAh
Rear camera: 13 million pixels
Front camera: 2.1 million pixels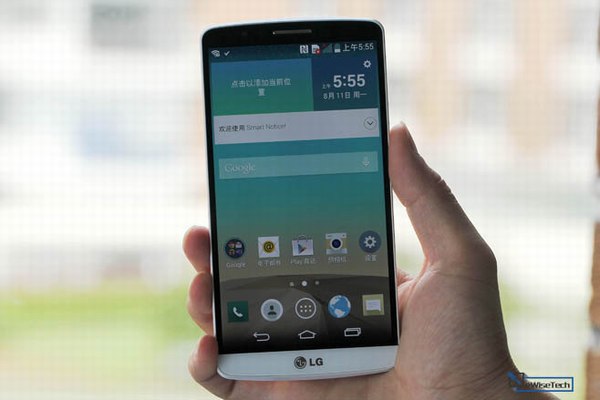 LG G3 teardown step:
The first step is removing the back cover, and you can insert a guitar pick to pry it up.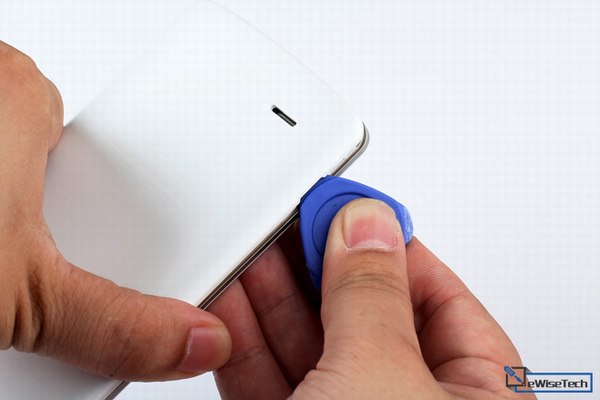 You can see the PC + ABS + 10% GF words marked on the back cover, that means the back cover made of PC + ABS + 10% GF, the middle is the NFC antenna.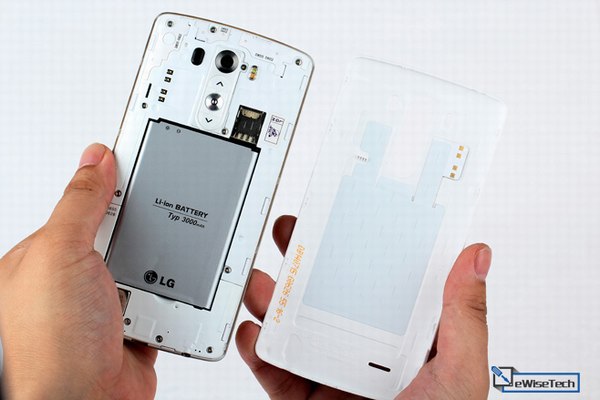 Pry up and remove the battery.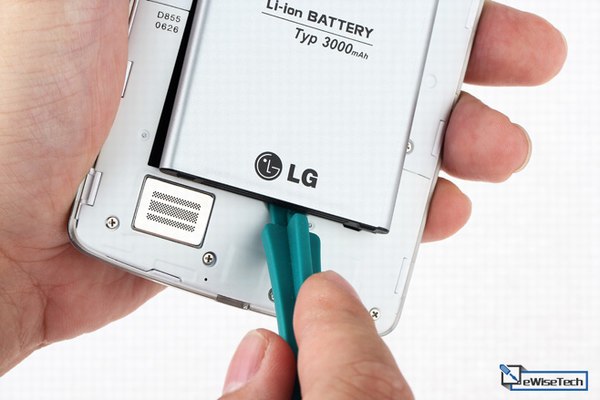 Remove twelve screws securing the middle frame.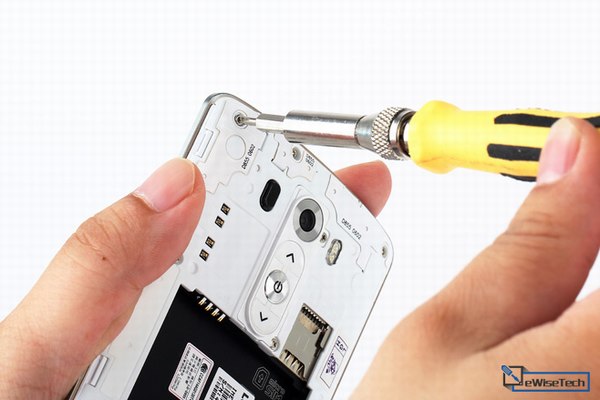 Remove the antenna/speaker module, this module fixed by some snaps, remove it relatively simple.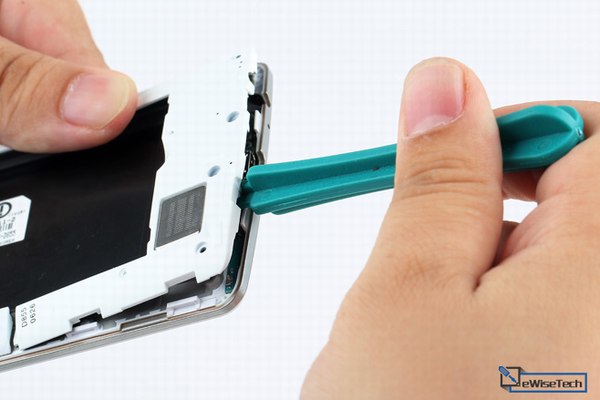 The antenna/speaker module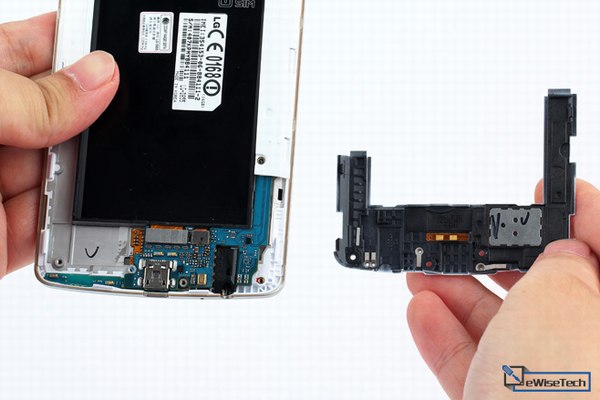 Remove the top bezel.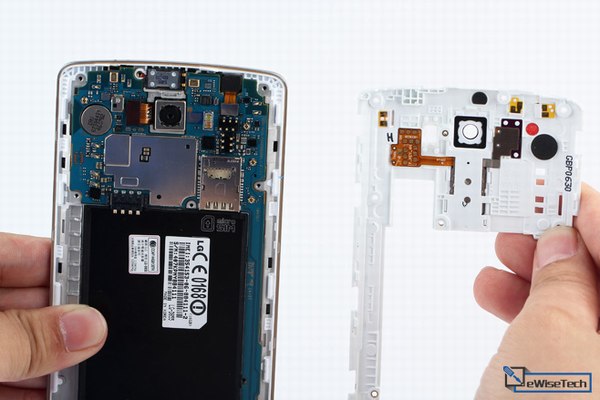 Remove the motherboard.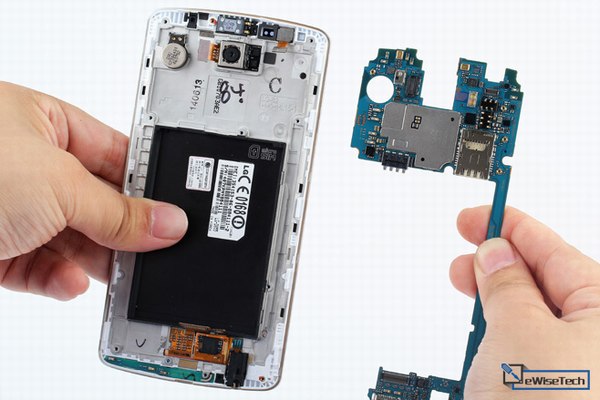 Elpida FA164A2PM-JD-F SDRAM
Qualcomm WTR1625L 2G, 3G, 4G RF Transceiver
RFMD RF7459 power amplifier
Analogix ANX7812 slimport chip
Qualcomm PM8941 power management chip
Qualcomm WCN3680B Bluetooth, Wi-Fi, FM chip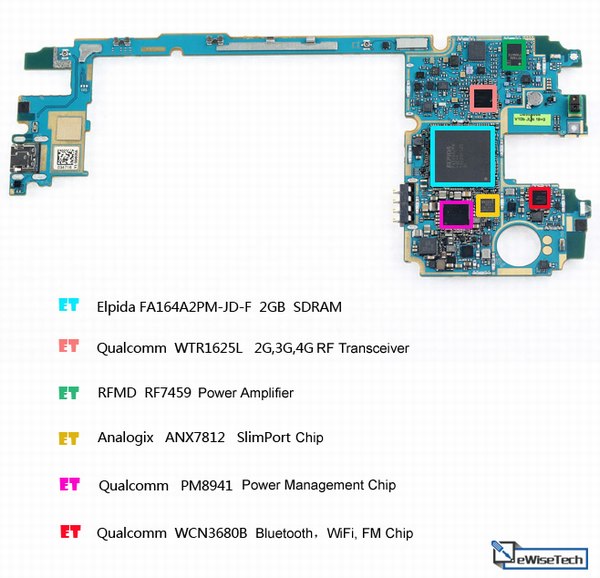 SanDisk SDIN9DW4 16GB ROM
Qualcomm PM8841 power management chip
Invensense MPU6500 Gyro sensor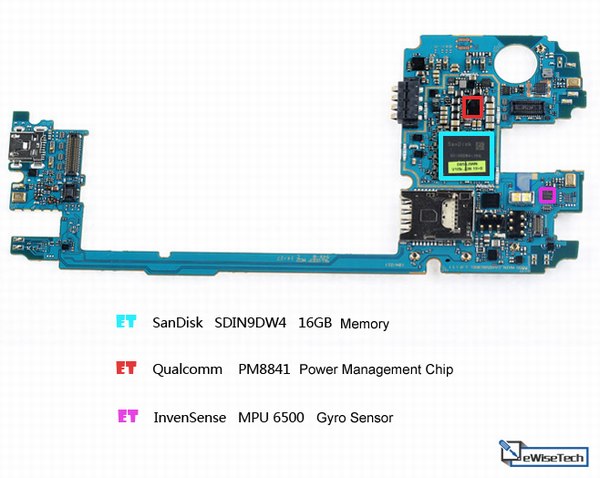 Remove the vibrator, receiver, front camera, rear camera and headphone.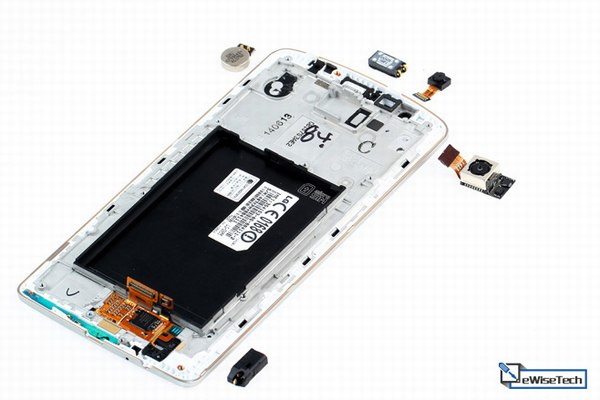 Button module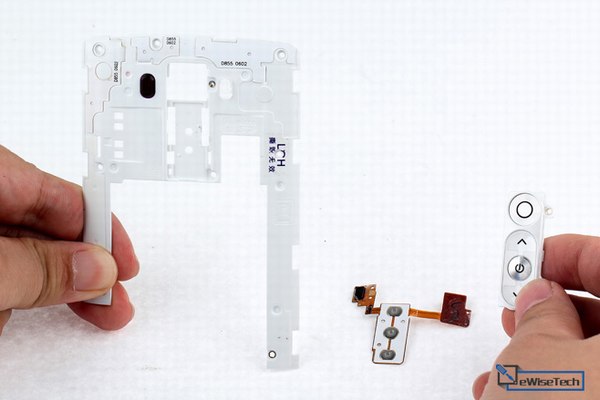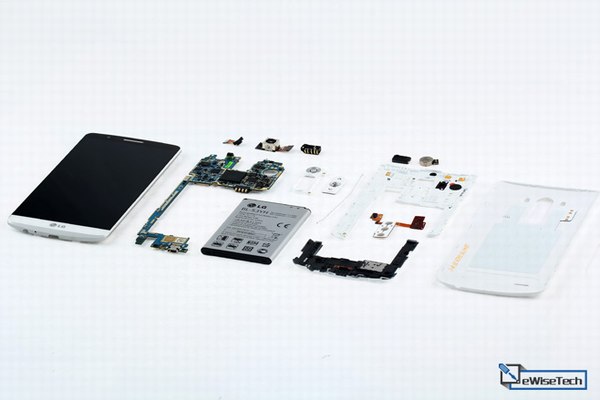 For more guides, check out the LG G3 device page.
Source: ewisetech