Asus A550JK Disassembly and RAM, HDD upgrade options
In this guide, I'll explain how to disassemble Asus A550JK remove and replace the hard drive, DVD drive, keyboard, palm rest, wireless card, bottom case, USB board, heat sink, cooling fan and motherboard.
Want to stay connected to the MyFixGuide.com? Follow us on Facebook to check out the latest teardown news.
Asus A550JK Specification
CPU: Intel Core i7-4710H
Memory: 4GB (4GB × 1)
Memory type: DDR3L (low voltage version) 1600MHz
Maximum memory: 12GB
Hard drive: 1TB 5400RPM
Screen: 16: 9, 15.6-inch LED screen, not touchscreen
Resolution: 1920×1080
Graphics card: NVIDIA GeForce GTX 850M
Graphics Memory: 2GB DDR3
Motherboard Chipset: Intel HM86
Operating System: Windows 8.1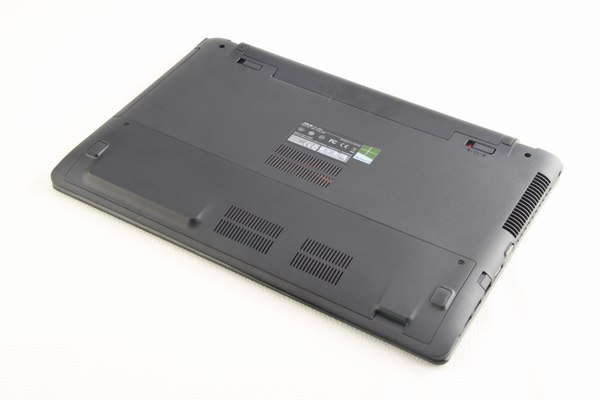 Unlock and remove the battery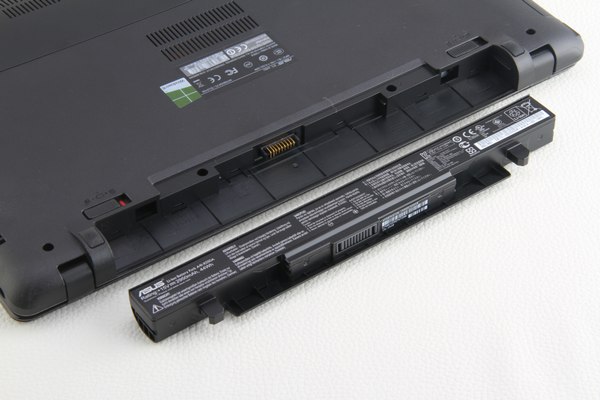 Asus A550JK using a 15v, 2950mah Li-ion battery, Asus P/N: A41-X550A.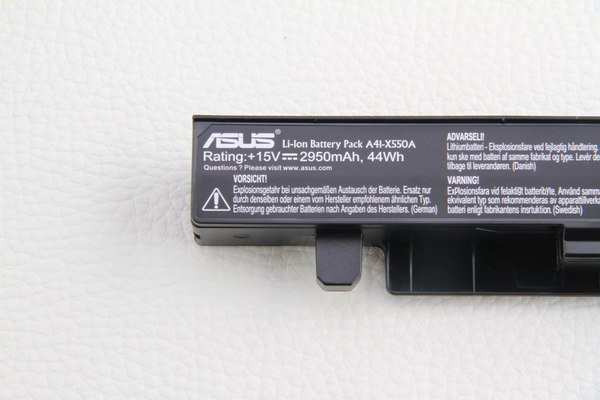 Remove two screws securing the service cover. Pry up and remove the cover.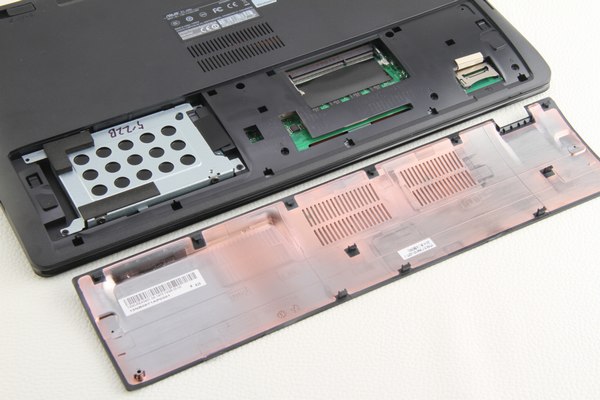 You can see four built-in SK Hynix memory chips and a spare memory slot.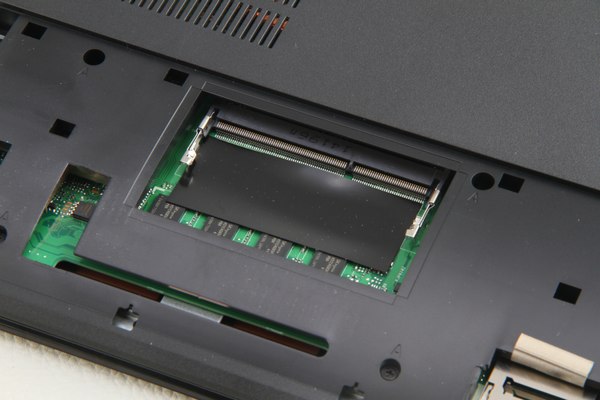 SD card reader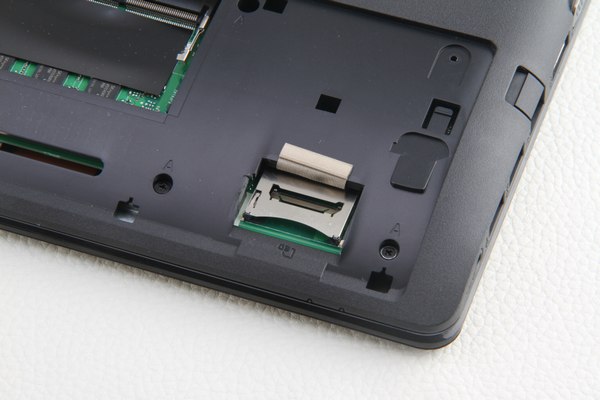 Remove three screws securing the hard drive module. Lift the black tape and slide to the left.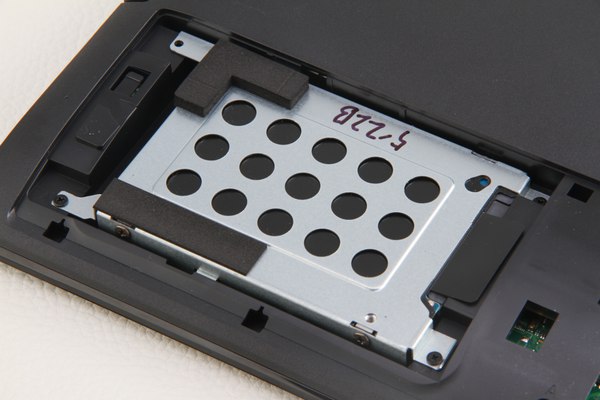 The laptop comes with a 500GB 5400RPM HGST hard drive.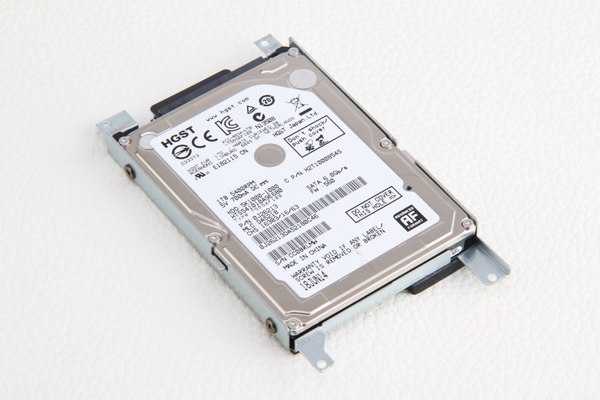 Remove all screws from the bottom case.
Turn over the laptop. Pry up the palm rest.
Disconnect the keyboard cable and touchpad cable. You can remove the palm rest.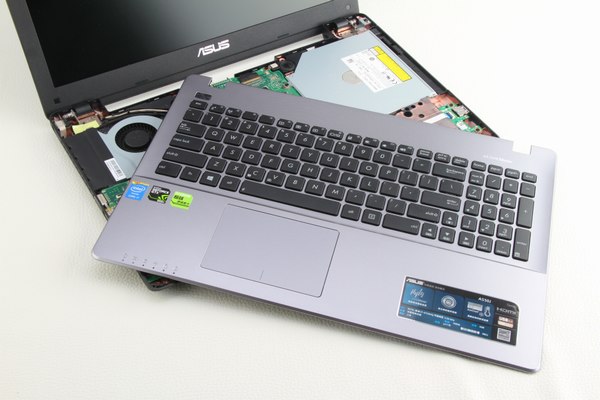 Now you can remove and replace the keyboard.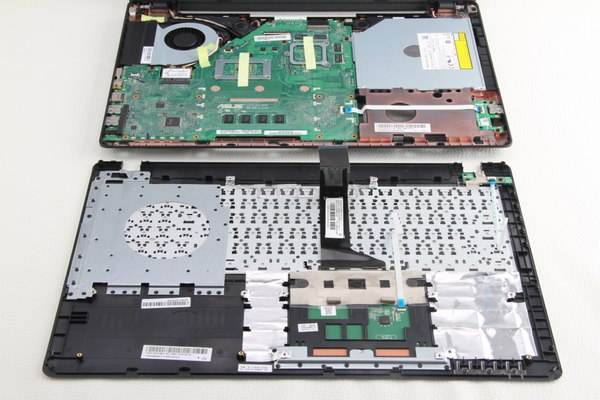 Under the palm rest, you can get access to the motherboard, DVD drive, speakers, wireless card, USB board and cooling fan.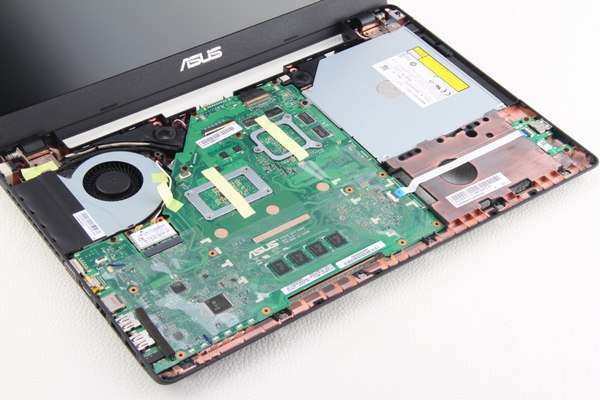 Remove the screw securing the DVD drive.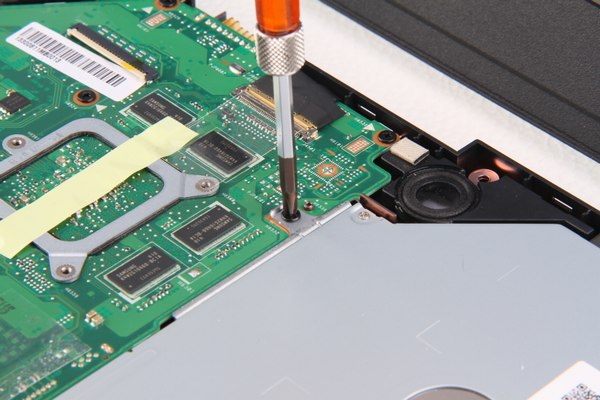 Pull out the DVD drive.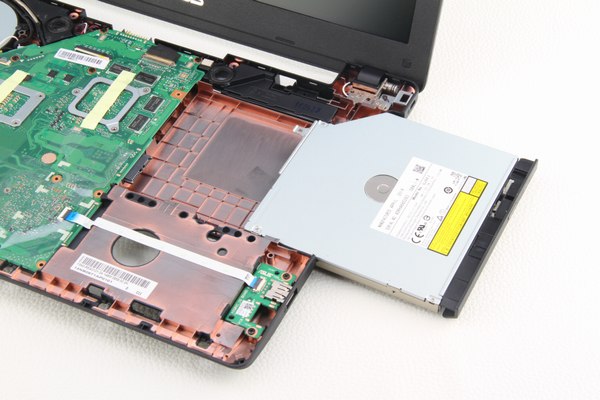 Disconnect two antennas.
Remove the screw securing the wireless card.
Remove the card.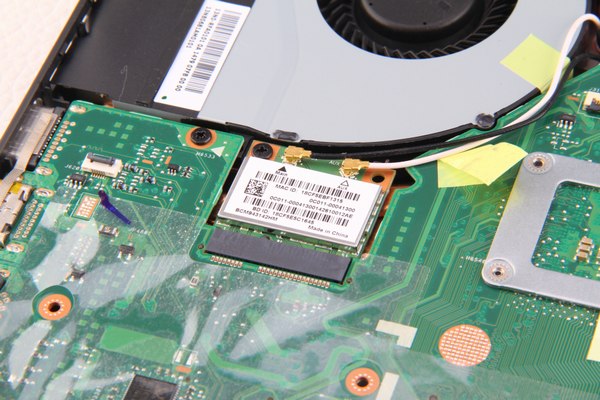 Wireless card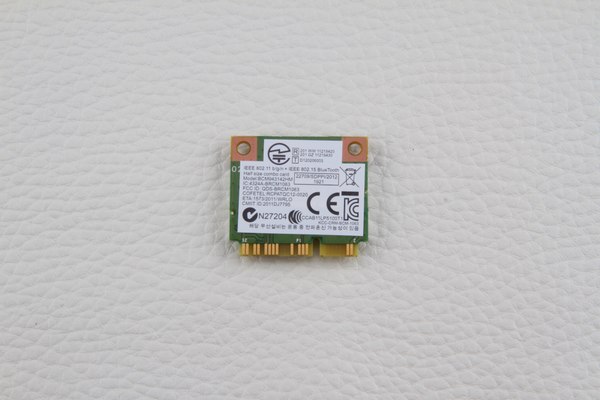 The USB board is connected to the motherboard via a cable.
Disconnect this cable.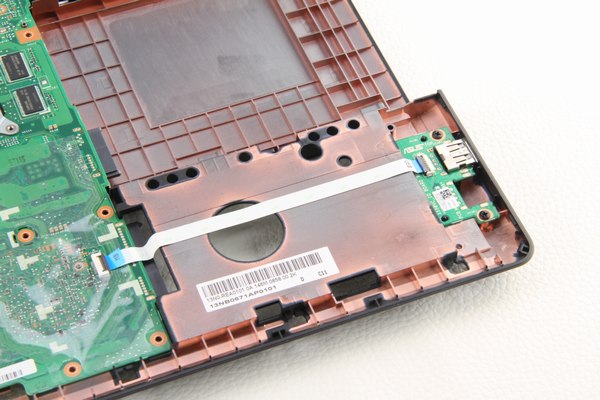 Remove five screws securing the motherboard.
Disconnect the LCD cable.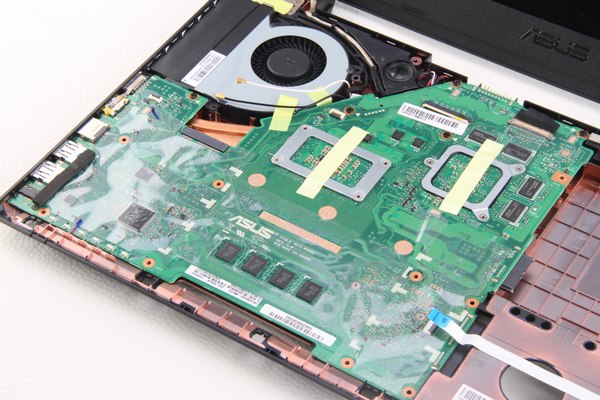 Carefully lift the motherboard.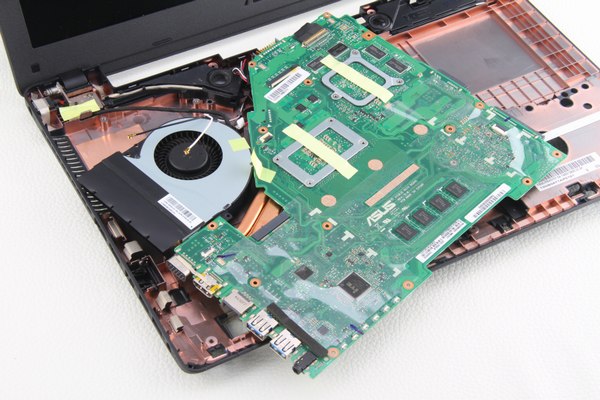 Disconnect all cables connected to the motherboard.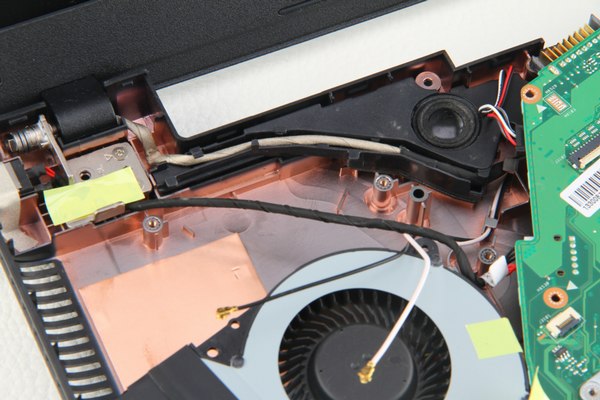 The motherboard has been removed.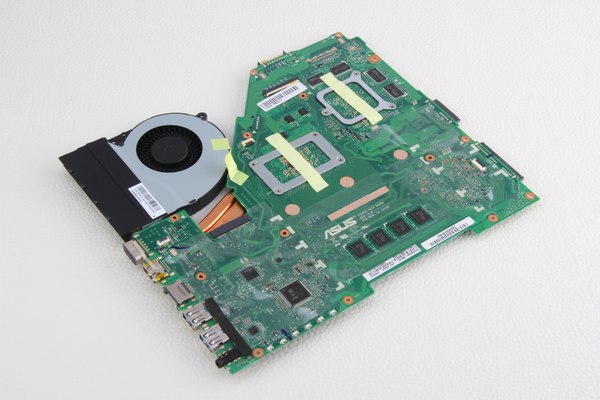 Built-in SK Hynix memory chips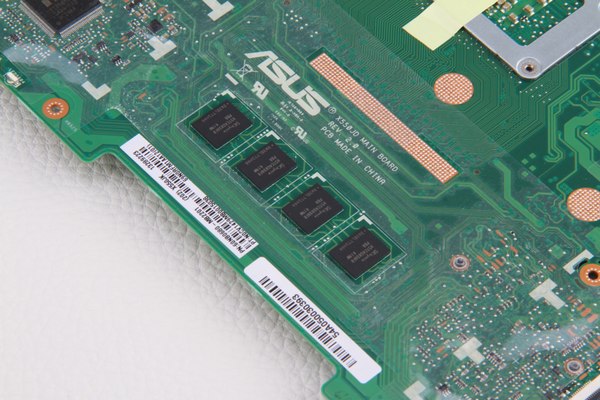 Four Samsung graphics memory chips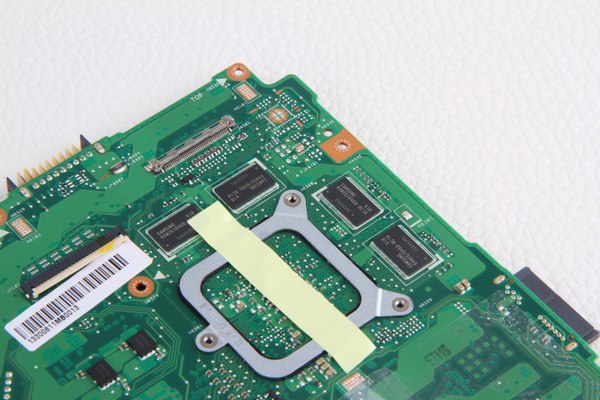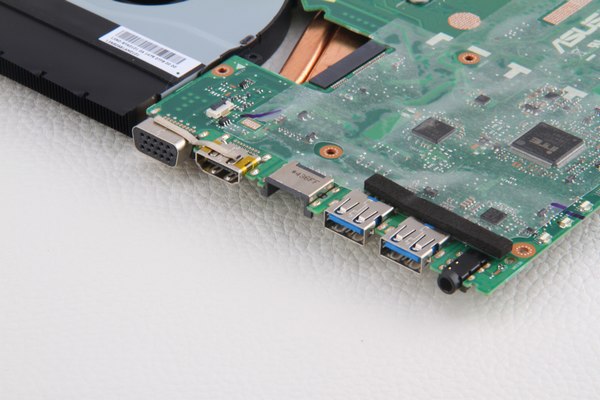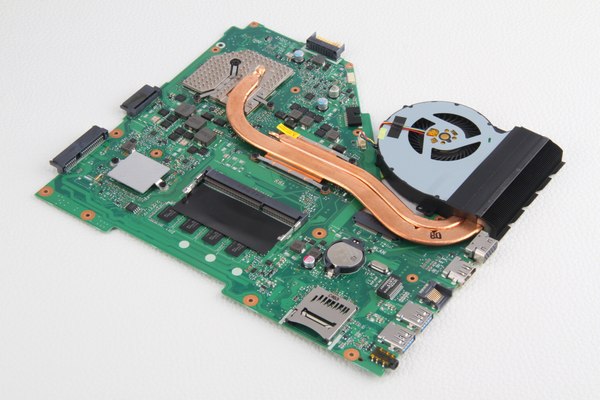 Four built-in SK Hynix memory chips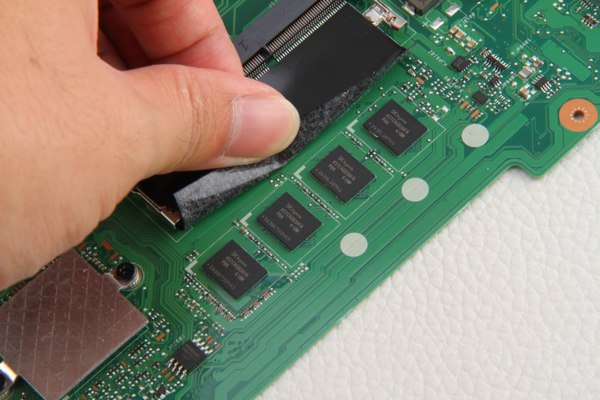 South Bridge is covered by the heat sink.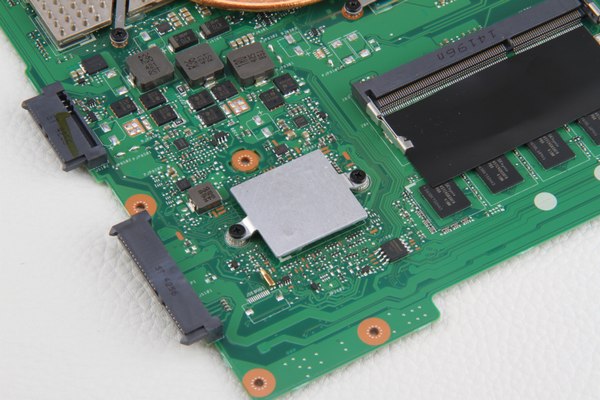 The heat sink has been removed.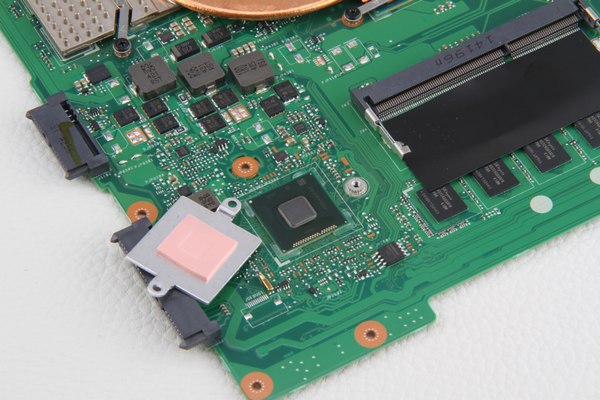 Remove seven screws securing the heat sink. Disconnect cooling fan cable from the motherboard.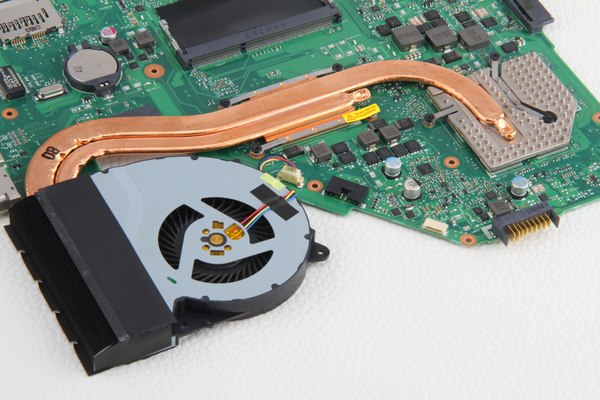 The heat sink and cooling fan have been removed.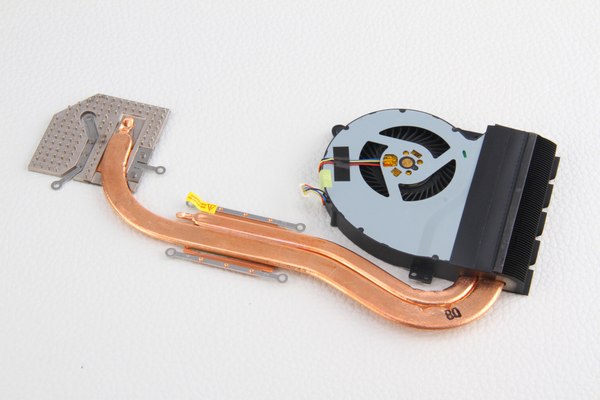 Right speaker and LCD hinge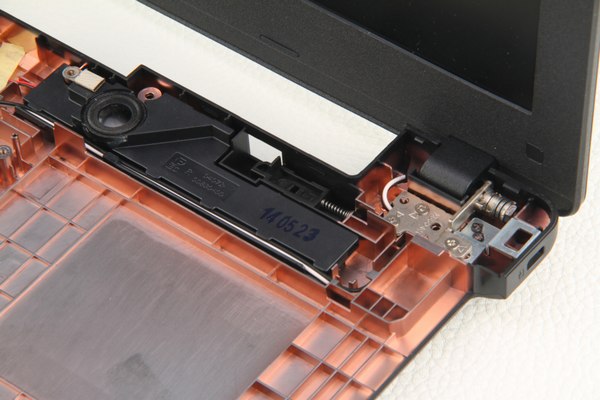 Left speaker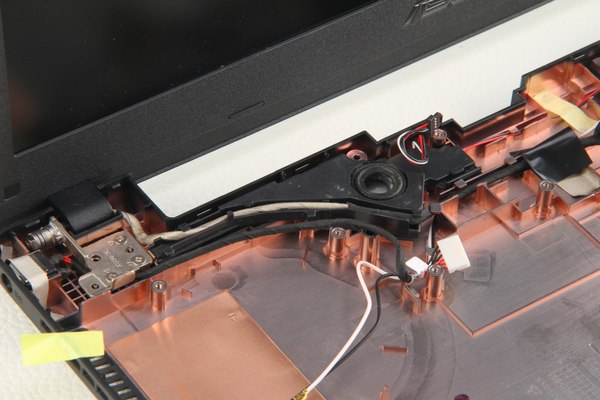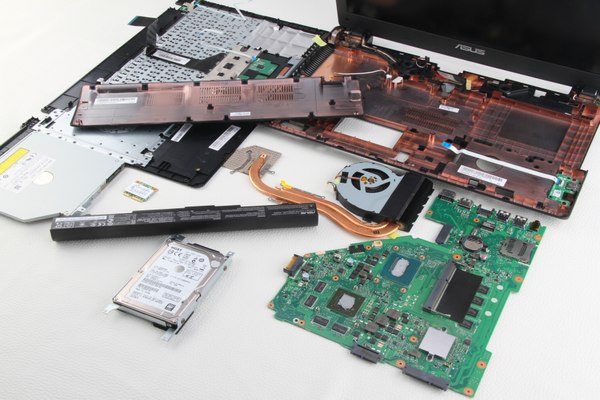 For more guides, check out the Asus A550JK device page.