HP Envy 14-U000 disassembly and RAM, HDD upgrade options
In this guide, I'll explain how to disassemble HP Envy 14-U000 to remove and replace the DVD drive, hard drive, RAM, keyboard, palm rest, touchpad, wireless card, heat sink, cooling fan, speaker and motherboard.
Want to stay connected to the MyFixGuide.com? Follow us on Facebook to check out the latest teardown news.
Step 1: Remove the battery
The laptop model is HP Envy 14-U003tx.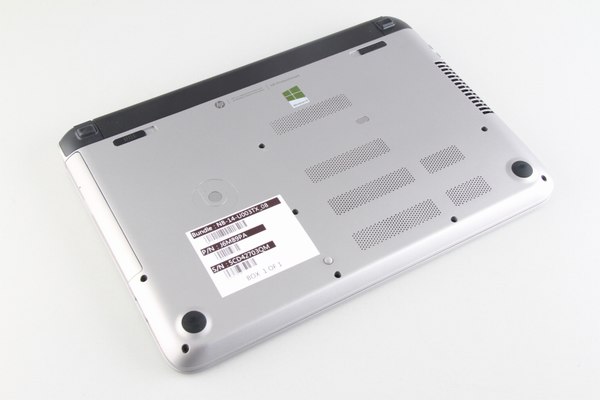 Unlock and remove the battery.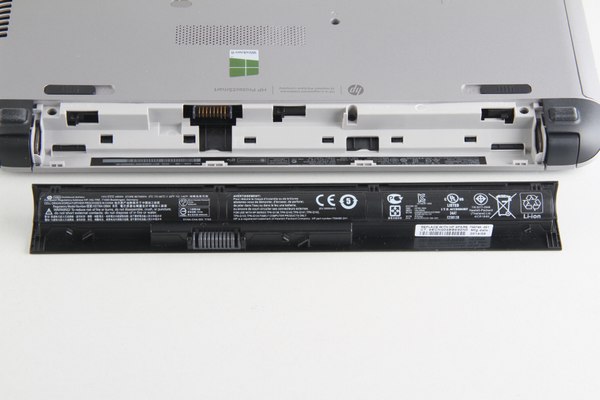 The laptop using a 15v, 48wh Li-ion battery, HP P/N: HSTNN-DB6K, cells made in Korea, maybe is Samsung or LG.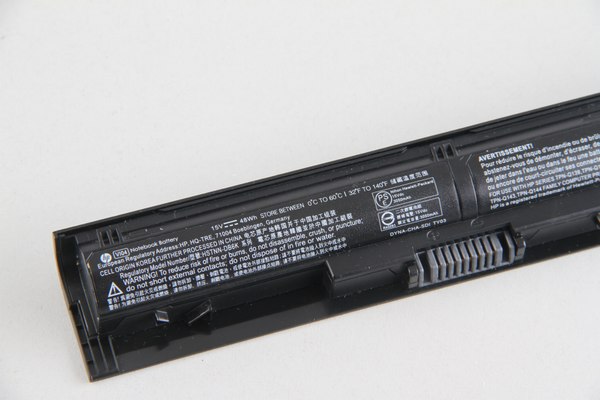 Remove the screw securing the DVD drive.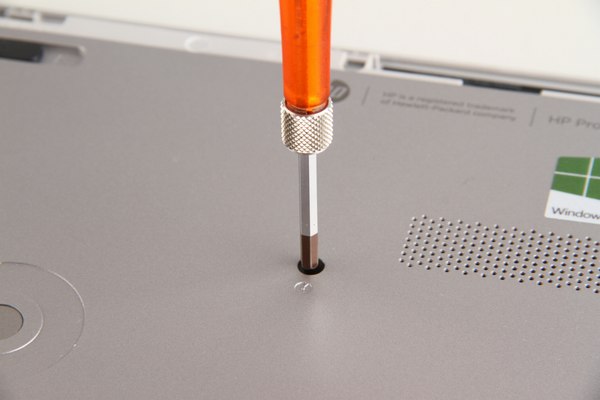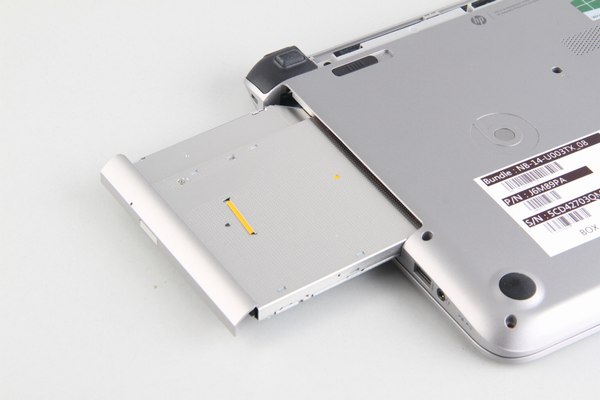 It is using an HL-DT-ST GU90N 9.5mm DVD burner.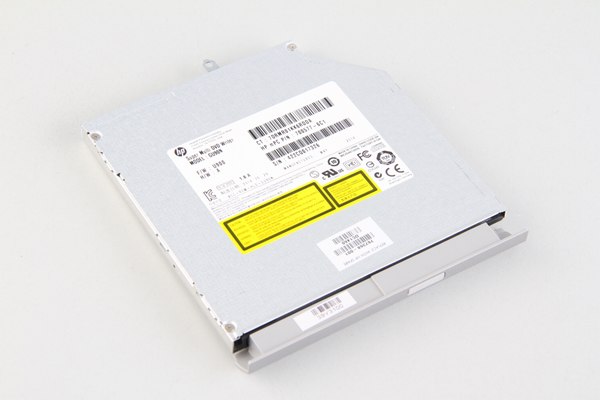 Step 3: Remove hidden screws
Remove all screws from the bottom case.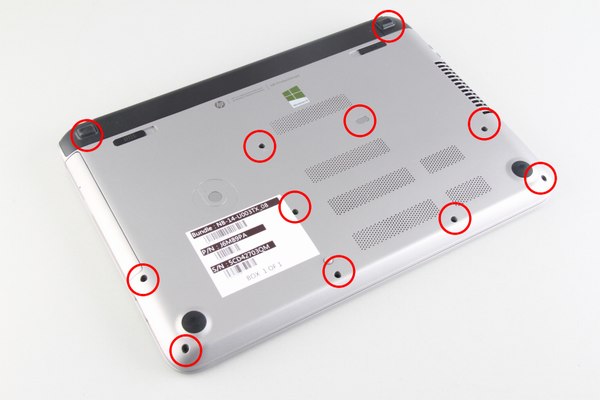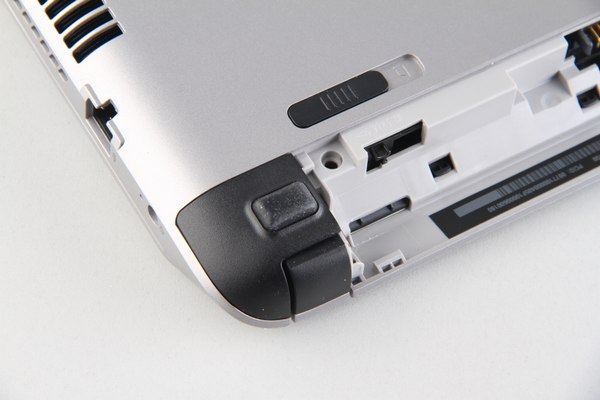 Under the plastic mat, you can find a hidden screw.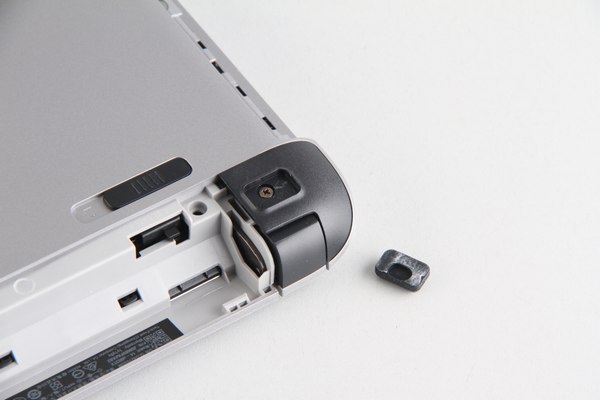 Remove the plastic cap. You can find another screw and remove it.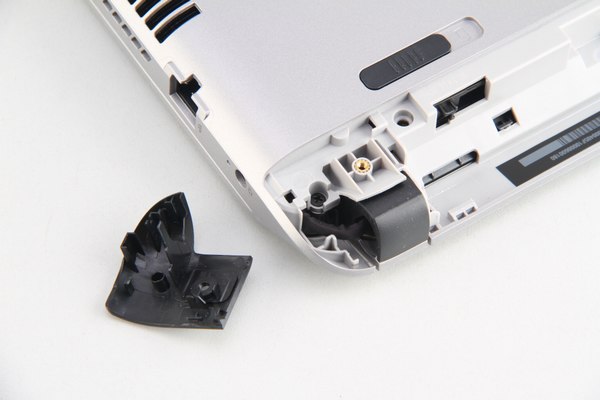 Remove this hidden screw.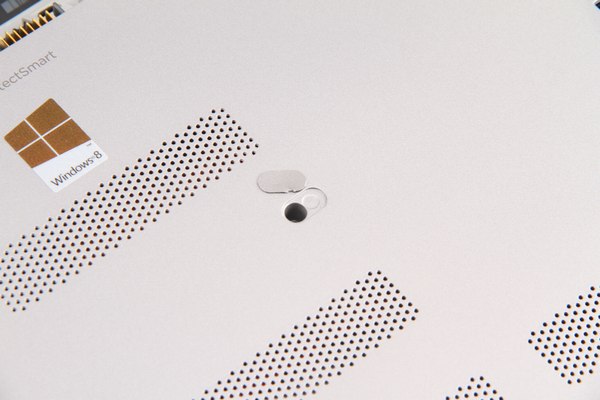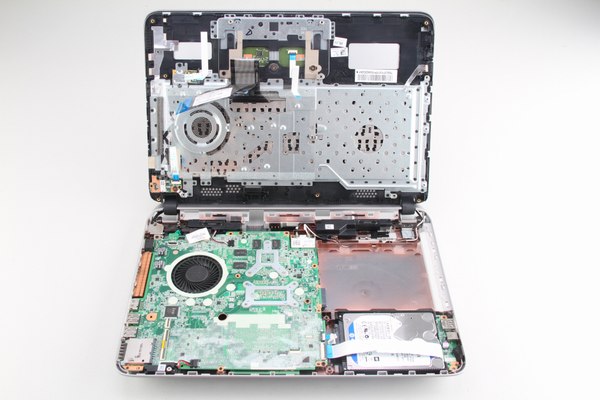 The palm rest has been removed, and you can remove and replace the keyboard and touchpad.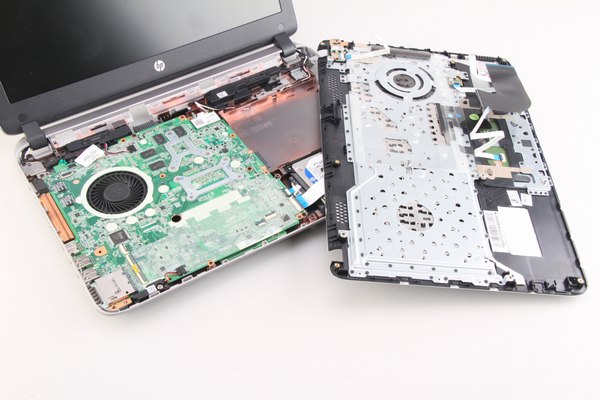 Under the palm rest, you can get access to the hard drive, speakers and motherboard.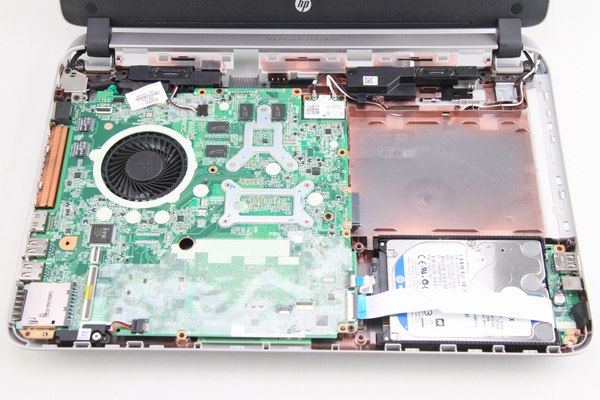 Step 5: Remove the hard drive
Disconnect the white cable cover the hard drive.
Disconnect the SATA cable from the motherboard and remove the hard drive module.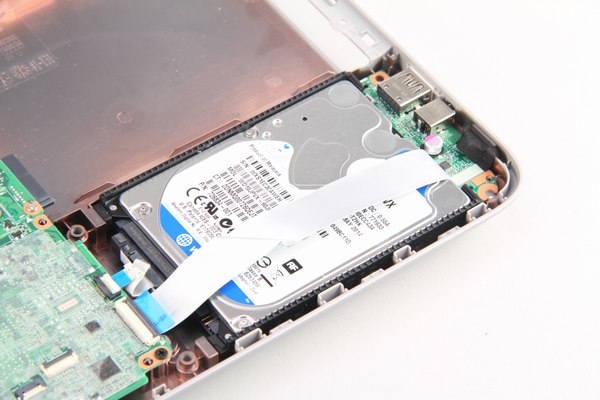 HP Envy 14-U000 features a Western Digital 1TB hard drive.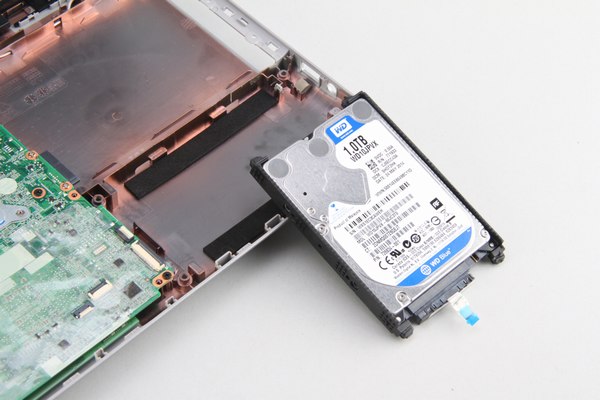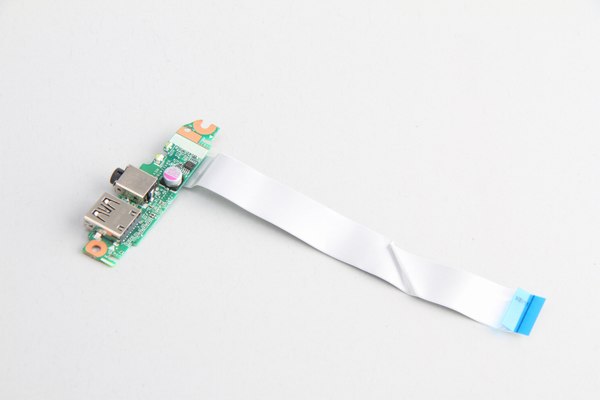 Step 6: Remove wireless card
Disconnect two antennas and remove one screw securing the wireless card. Take it away from its slot.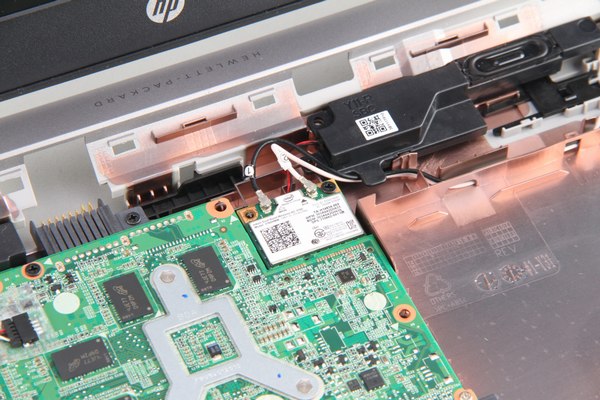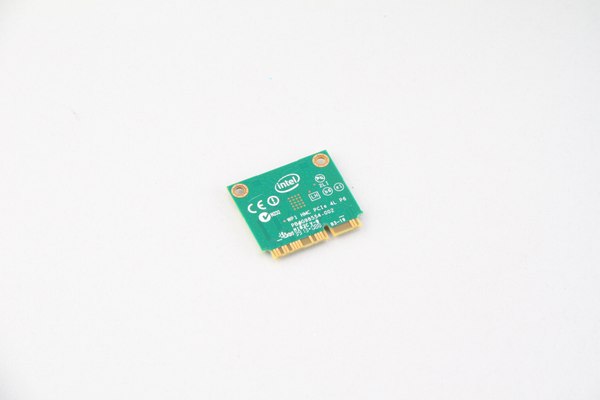 Step 7: Remove the motherboard
Disconnect the LCD cable and speaker cables. Remove five screws securing the motherboard. You can remove the motherboard.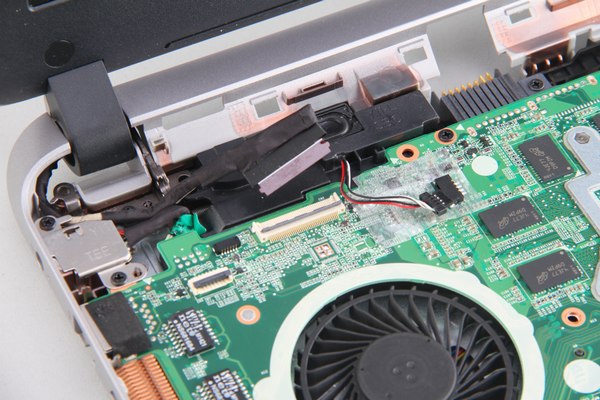 The motherboard has been removed.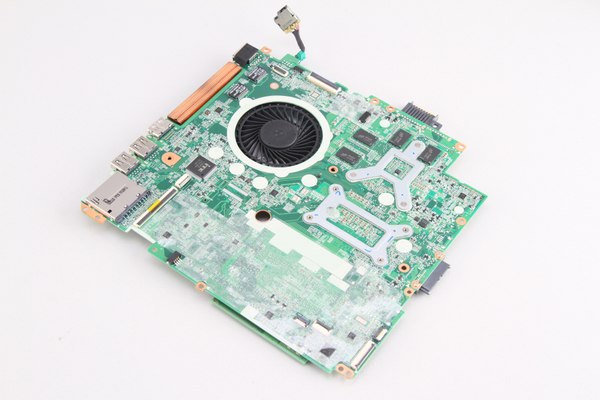 Separate the clips. The memory will pop up.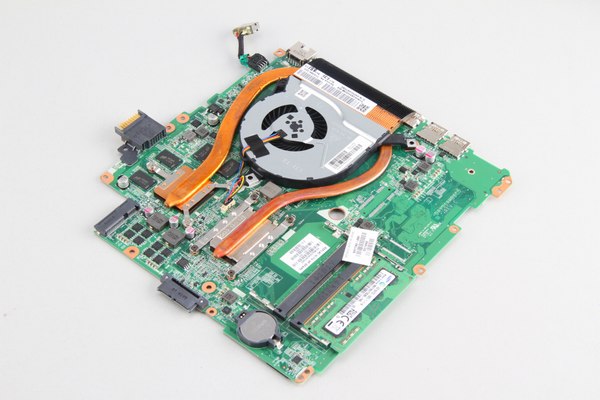 The memory has been removed.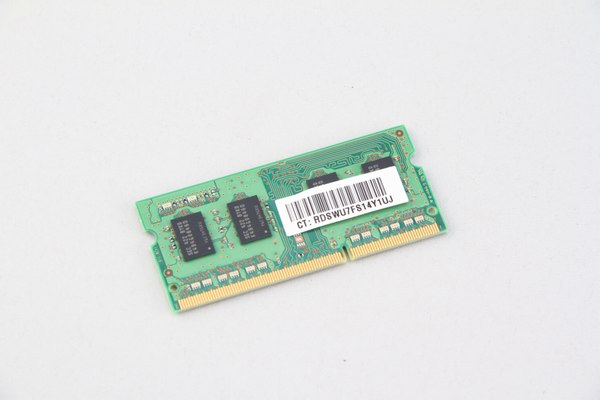 Step 9: Remove heat sink and cooling fan
Disconnect the cooling fan cable from the motherboard and remove the screws securing the cooling fan.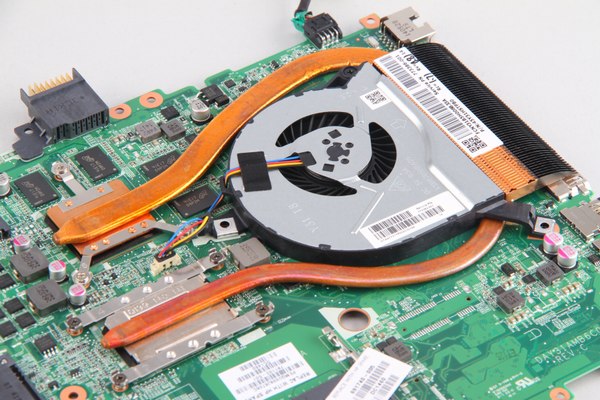 The cooling fan has been removed.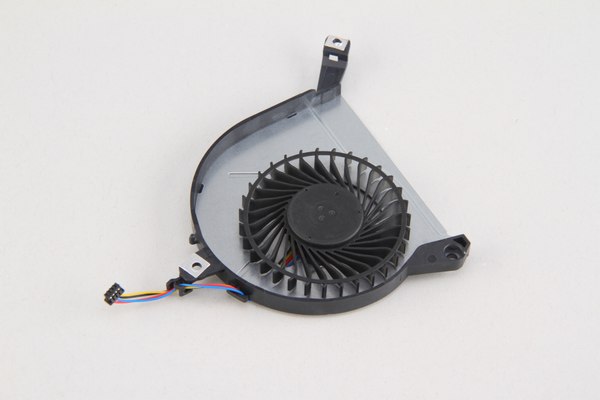 Loosen seven screws securing the heat sink then remove it.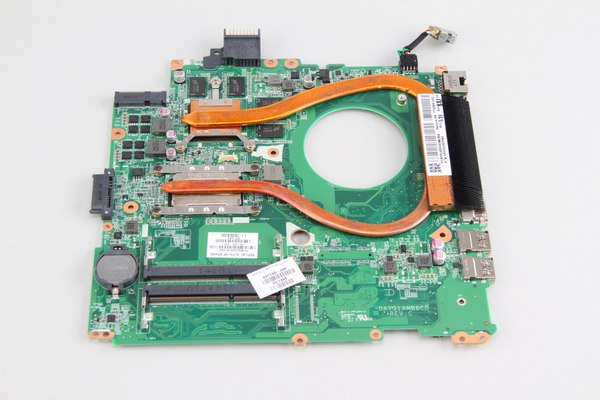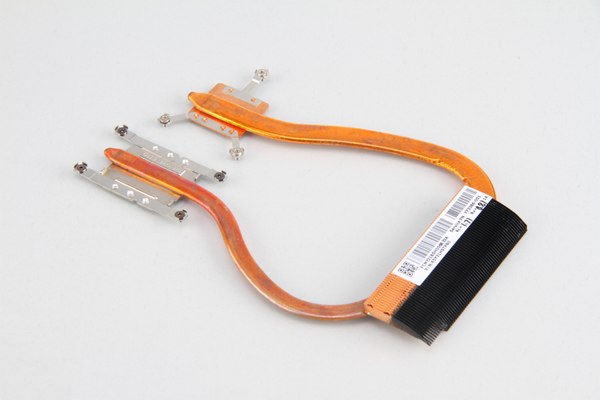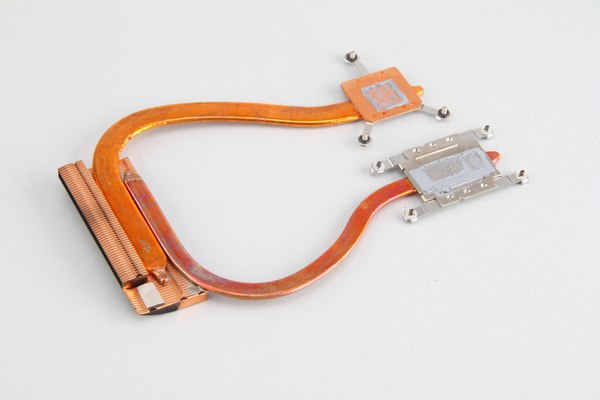 Step 10: Motherboard details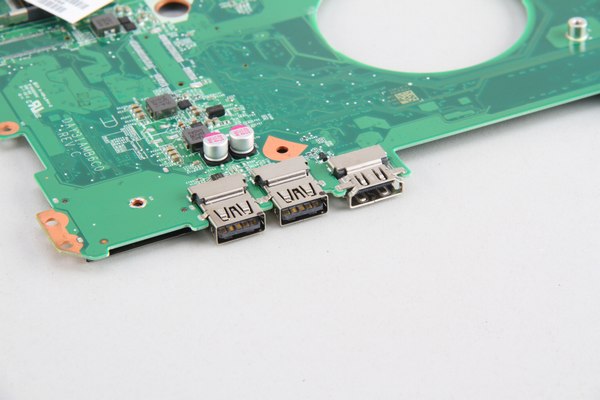 RJ45 port and dc power jack cable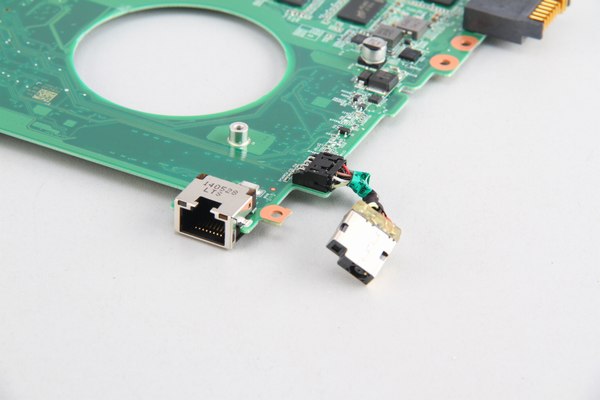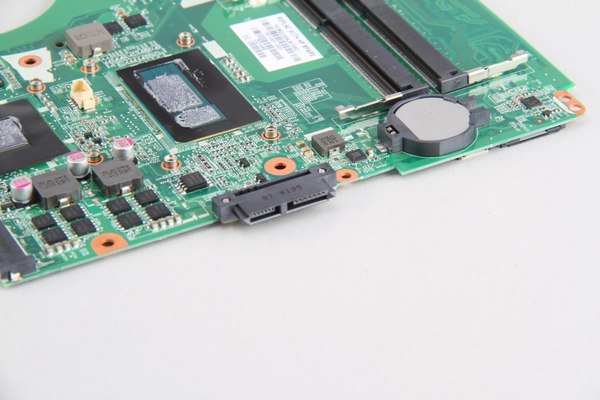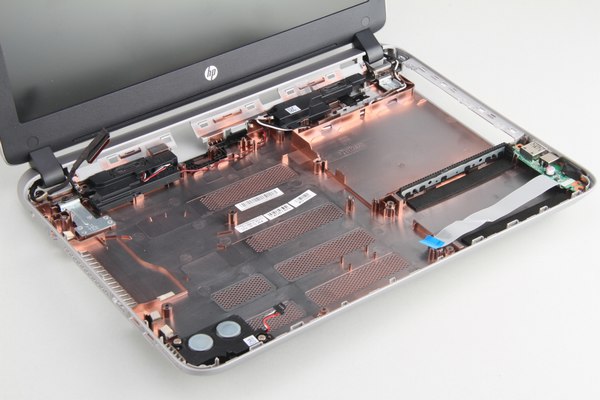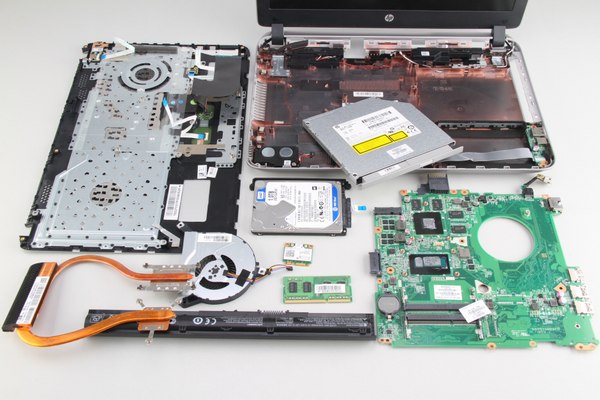 For more guides, check out the HP Envy 14-U000 device page.