In this guide, I'll explain how to disassemble HP Envy 4 to remove and replace the battery, SSD, hard drive, RAM, heat sink, cooling fan, speakers, and motherboard. Refer to this guide. You can upgrade, repair and clean your HP Envy 4.
Remove all screws from the bottom case.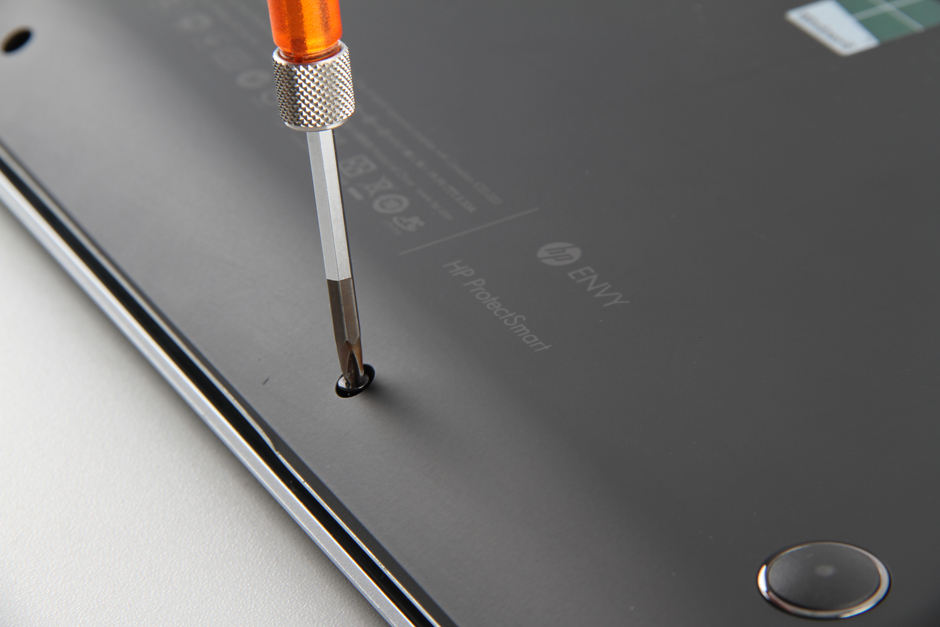 Pry up and remove the bottom case.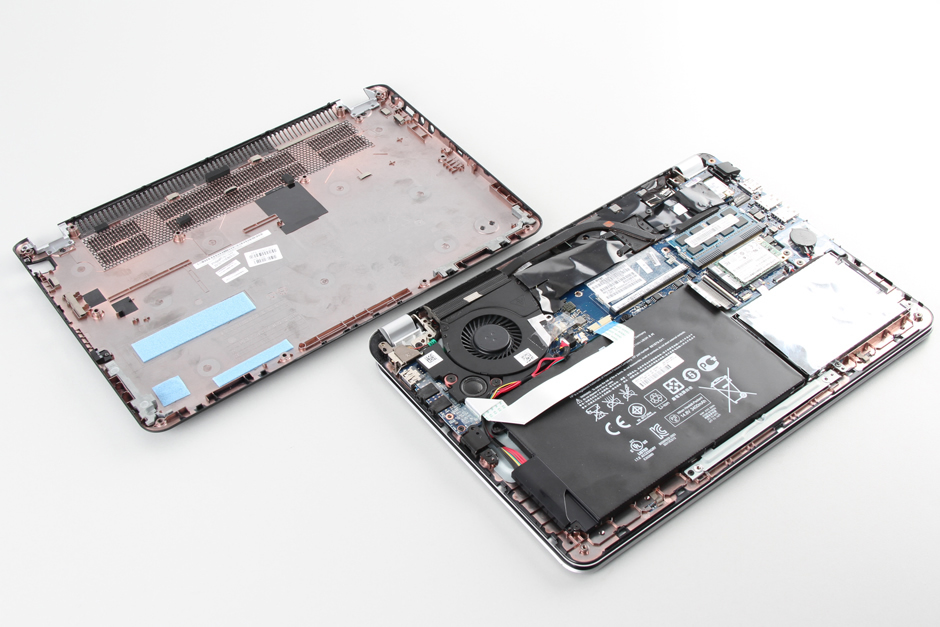 There are some shockproof sponges on the bottom case.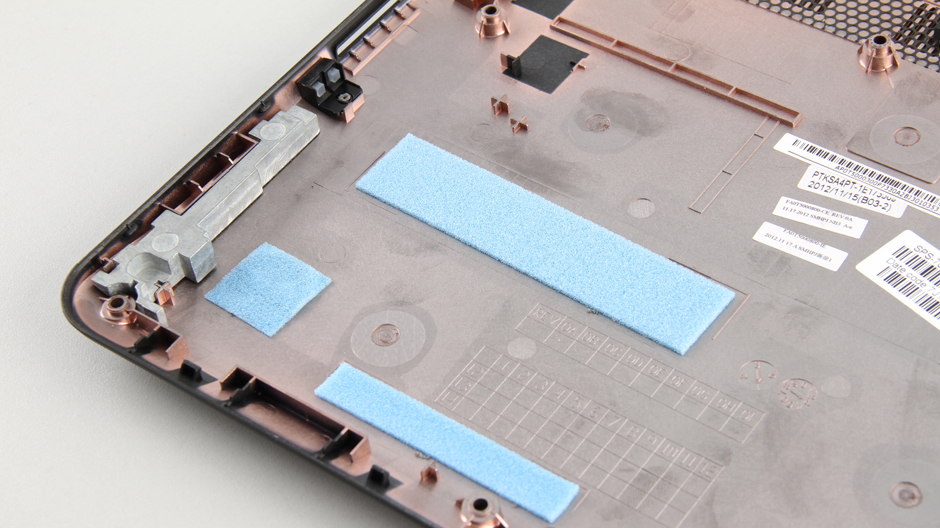 Under the bottom case, you can access the battery, hard drive, SSD, CMOS battery, speakers, wireless card, heat sink, cooling fan and motherboard.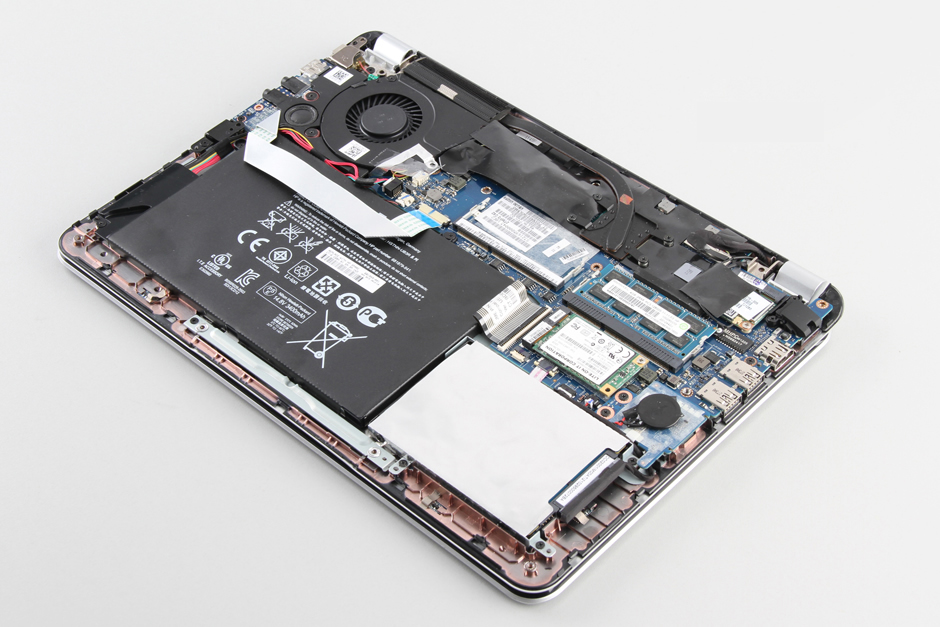 Separate the clips. You can remove the memory.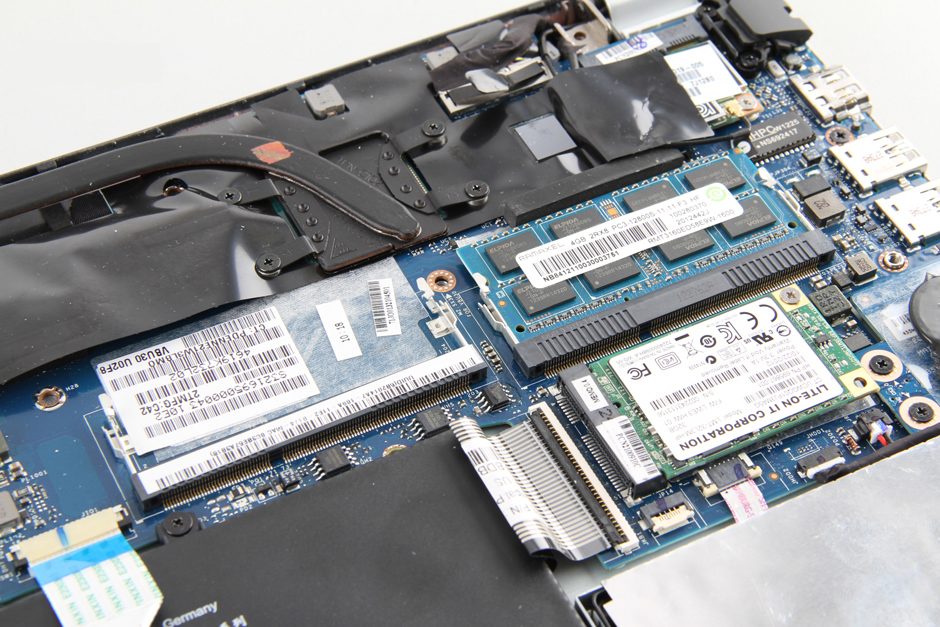 HP Envy 4 comes with a RAMAXEL 4GB memory.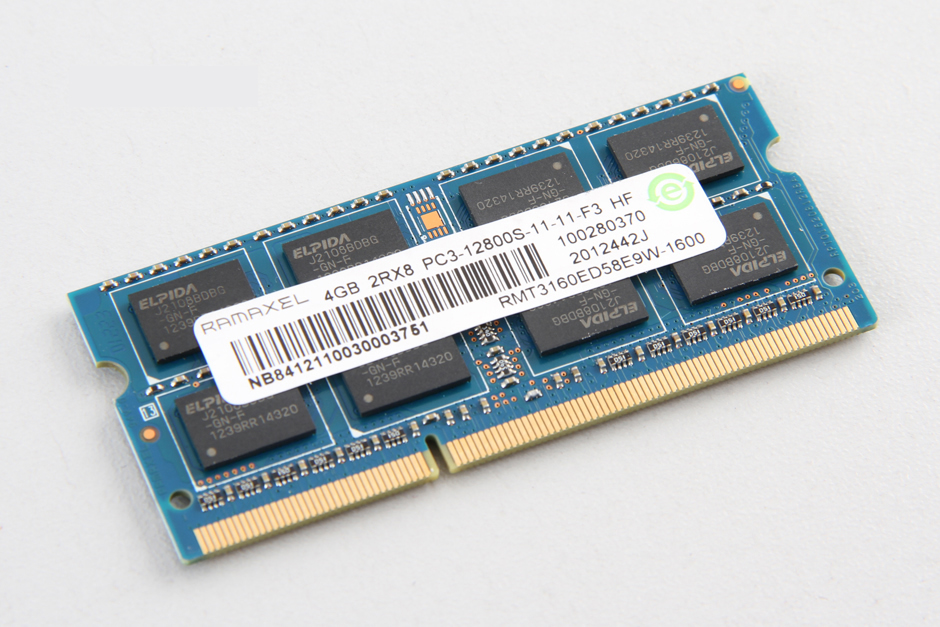 Remove one screw securing the SSD and take it out from mSATA slot.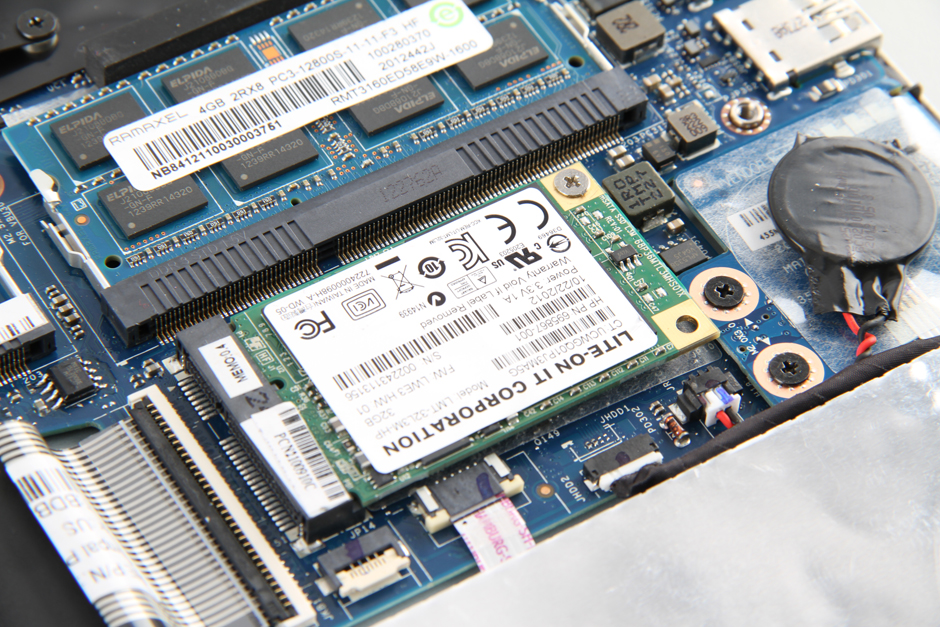 The laptop features a Lite-on 32GB SSD, HP P/N: 695867-001.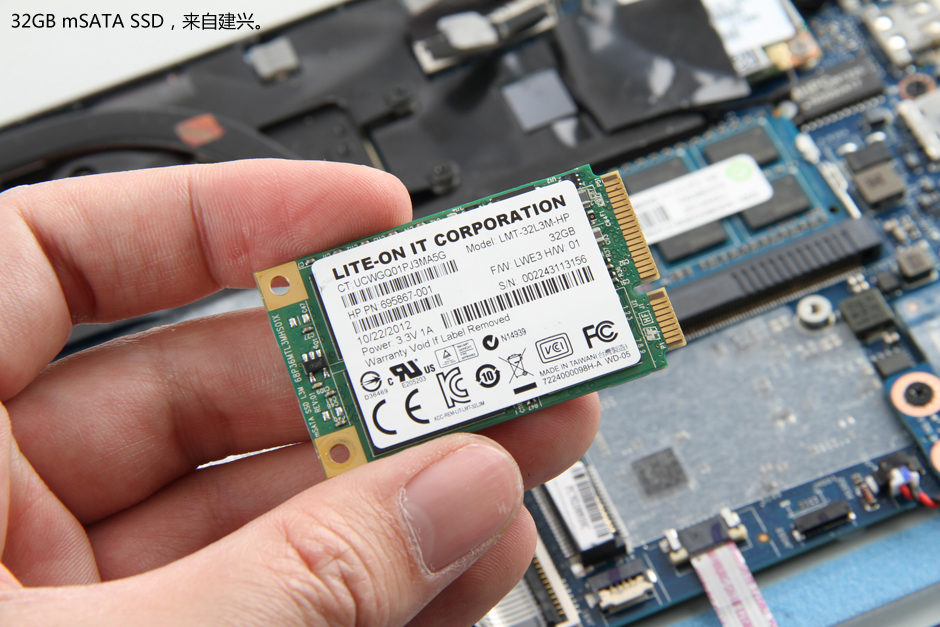 Remove three screws securing the battery and disconnect the connector. You can remove the battery.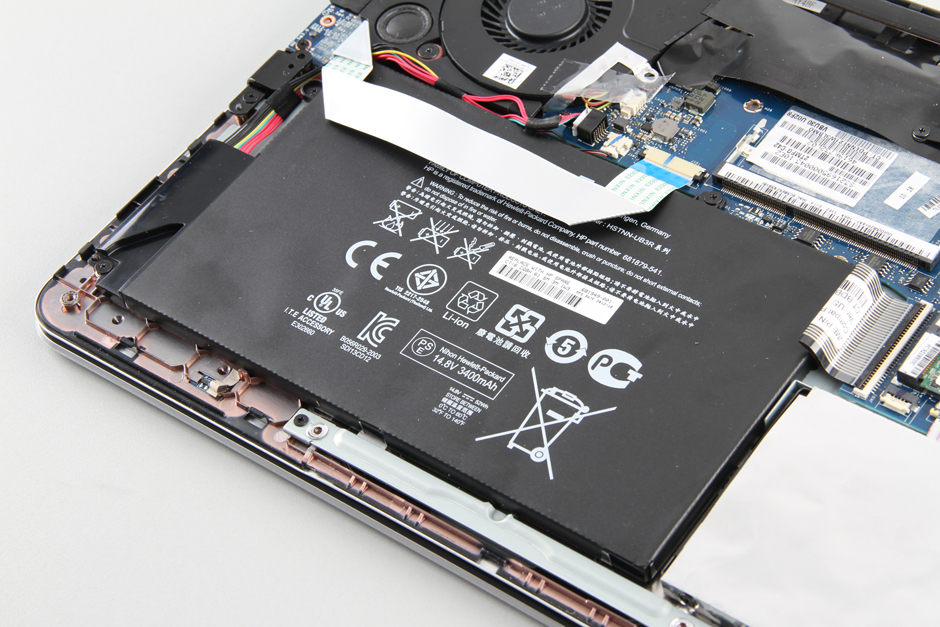 It comes with a 14.8v, 3400mah Li-ion battery, HP P/N: 681949-001.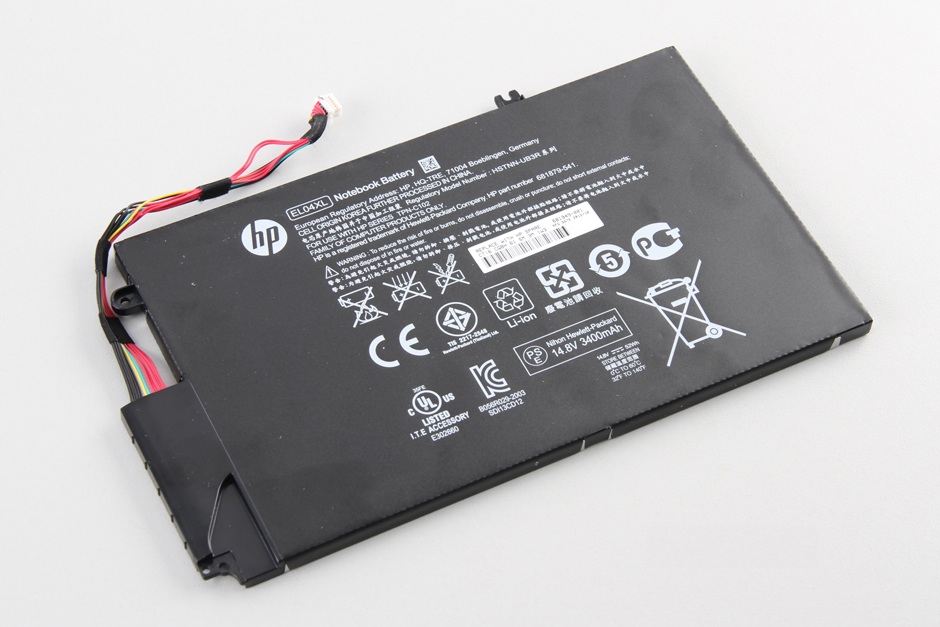 Remove four screws securing the hard drive module and remove it.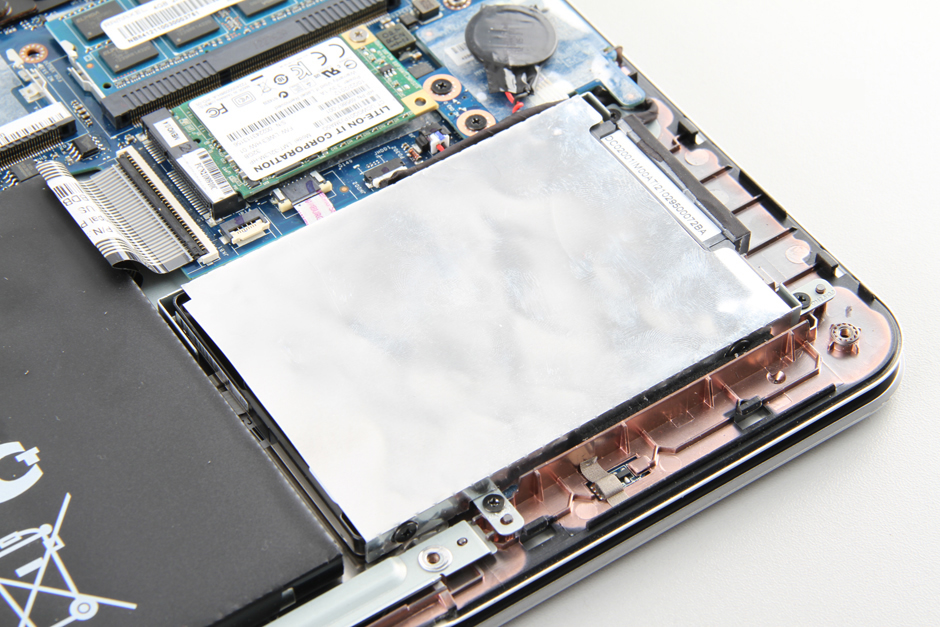 This HP Envy 4 installed a 500GB Seagate hard drive,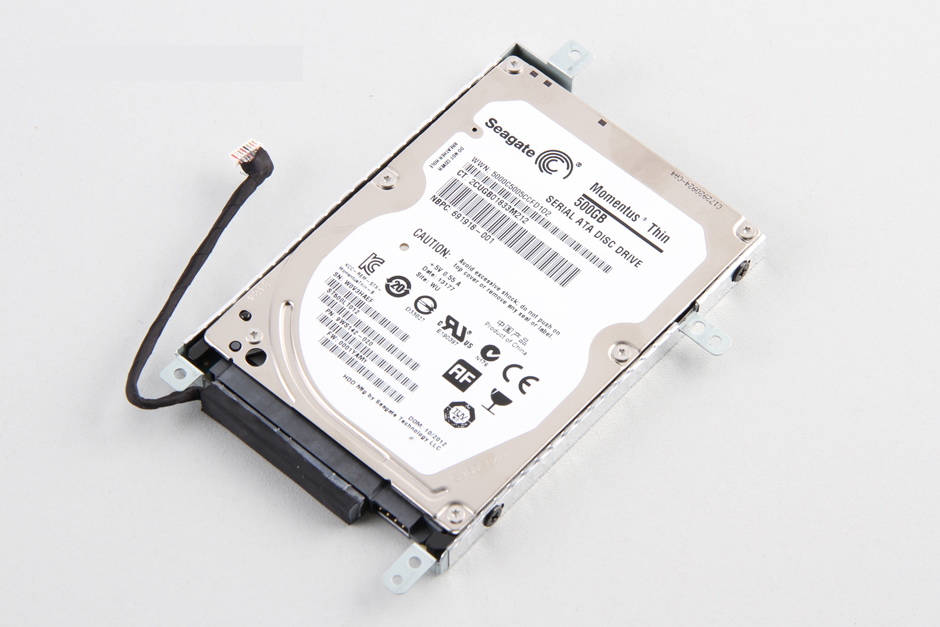 Disconnect two antenna cables and remove one screw. You can remove the wireless card.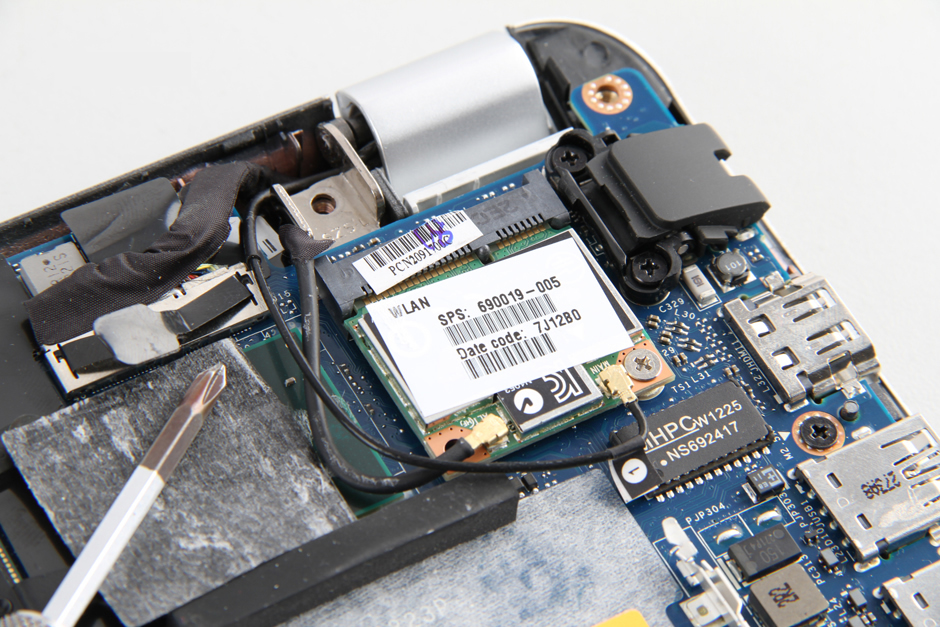 HP P/N: 690019-005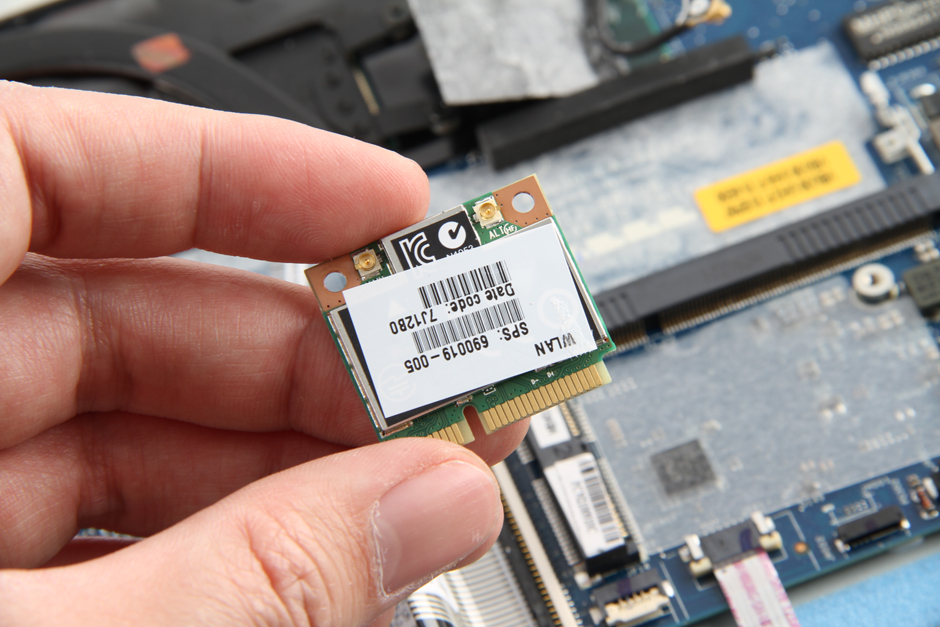 Card Reader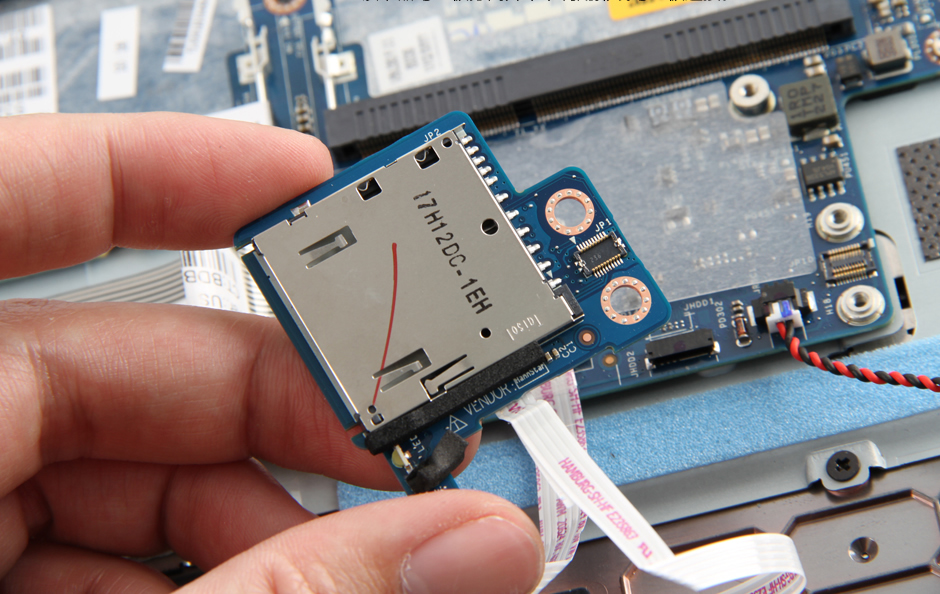 Remove all screws securing the heat sink and cooling fan.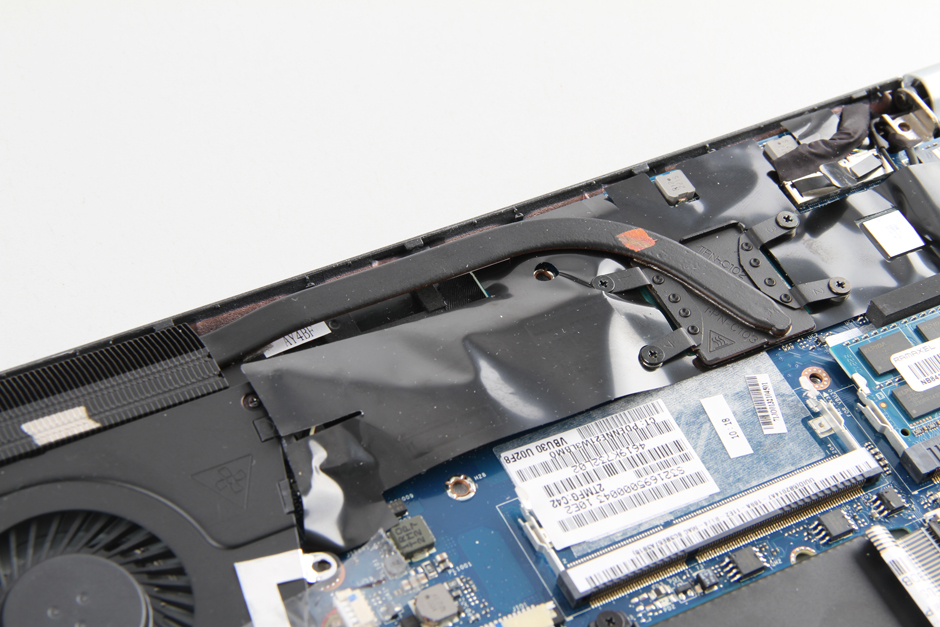 Heatsink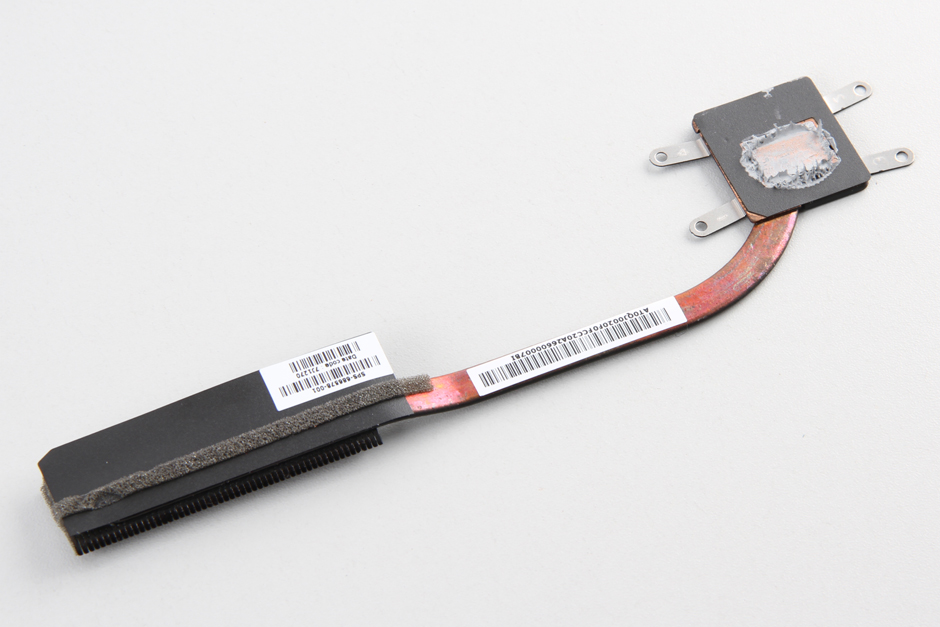 The cooling fan comes from SUNON.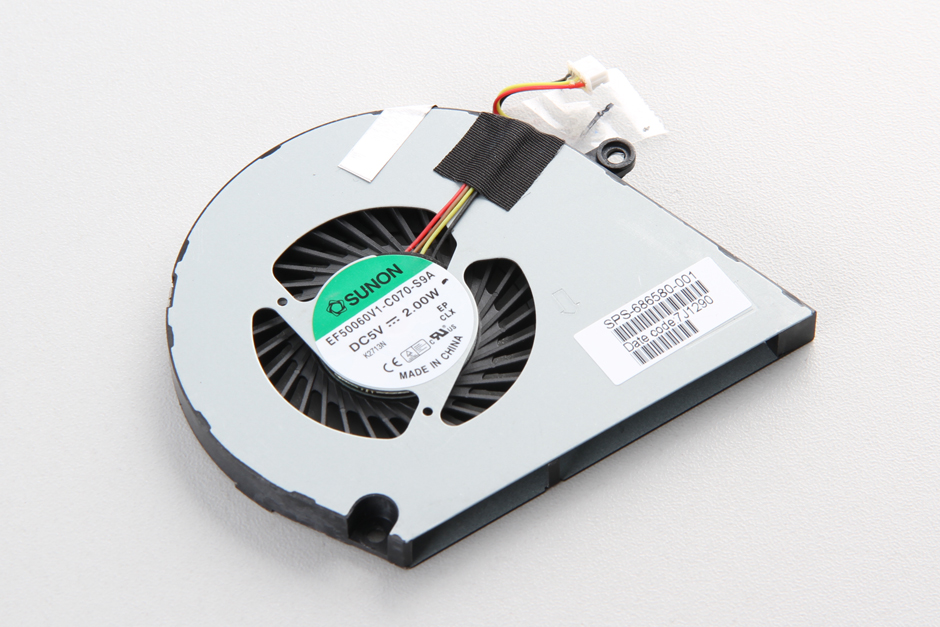 Motherboard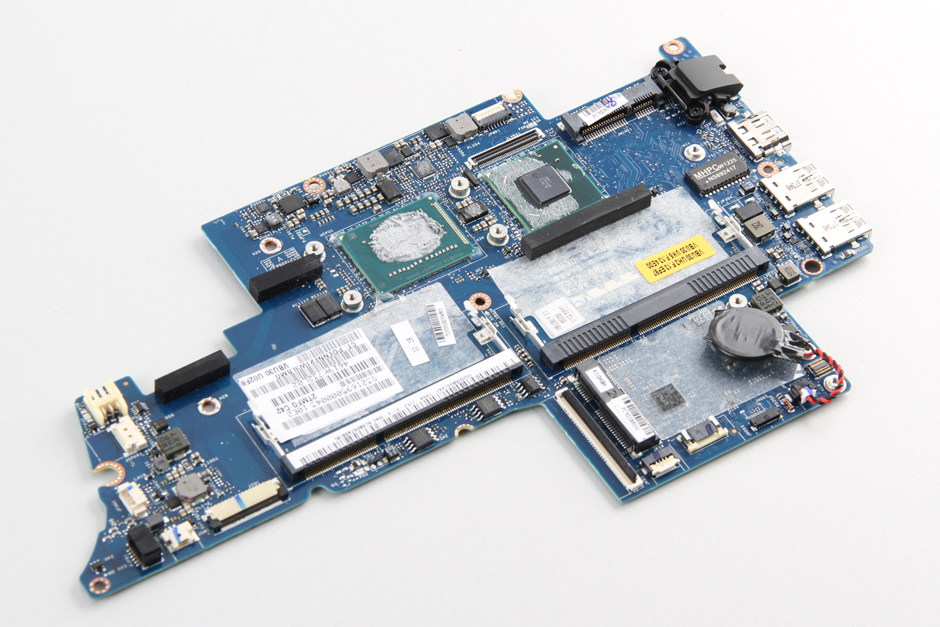 Right speaker.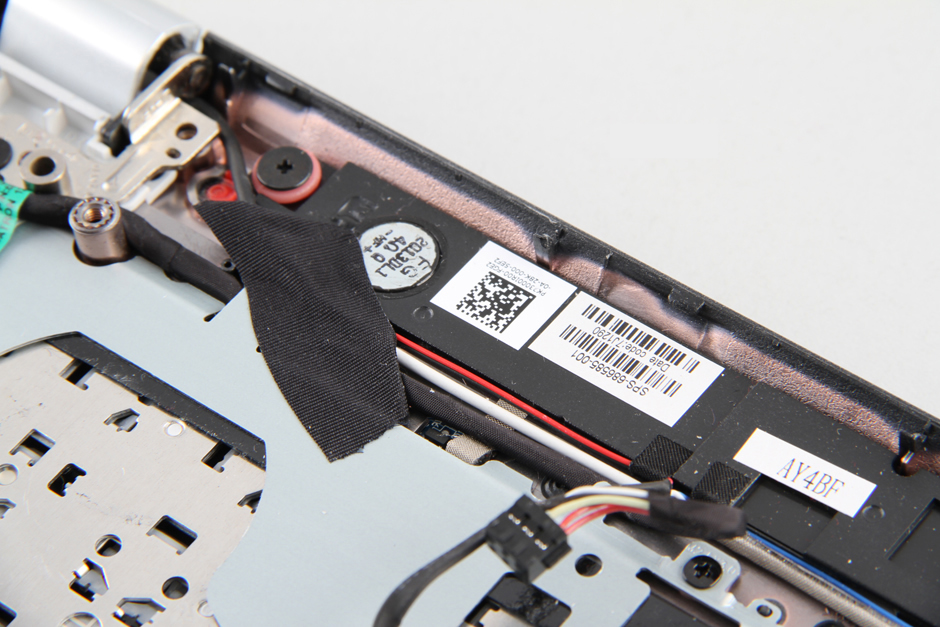 Left speaker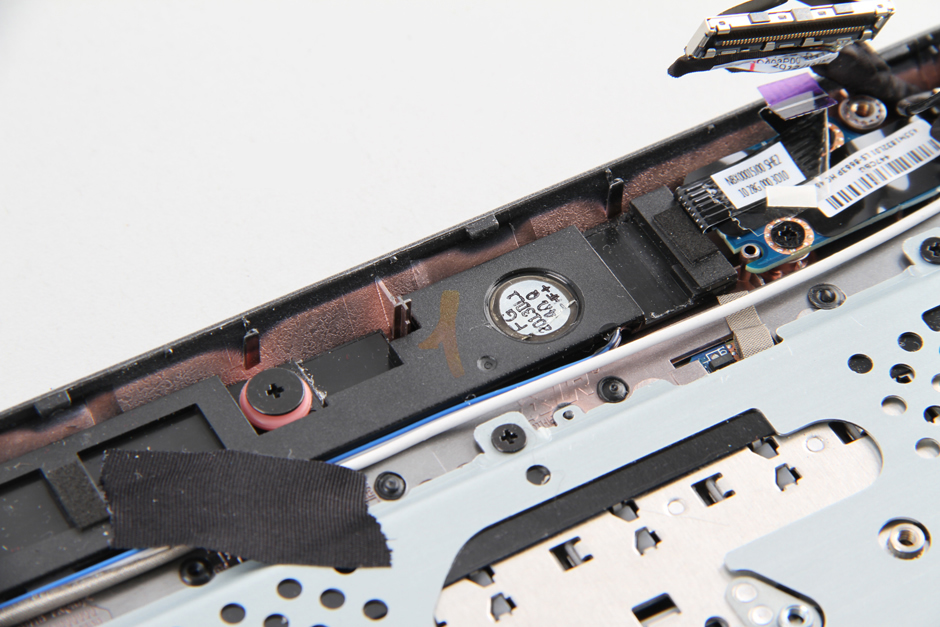 LCD hinges