Huawei Honor V8 has been priced at CNY 2,299 for the 4GB of RAM + 32GB inbuilt storage variant, CNY 2,499 (roughly Rs. 25,500) for 4GB of RAM + 32GB inbuilt storage variant with additional network support, and CNY 2,799 (roughly Rs. 28,600) for the 4GB of RAM + 64GB inbuilt storage variant with QHD display.
The V8 is powered by an octa-core Kirin 950 SoC (quad-core Cortex-A72 clocked at 2.5GHz + quad-core Cortex-A53 clocked at 1.8GHz) coupled with Mali T880 GPU and 4GB of RAM. It bears either 32GB or 64GB of inbuilt storage that's expandable via microSD card (up to 128GB) in a hybrid dual-SIM layout that supports two Nano-SIM cards, or one Nano-SIM card and one microSD card.
For the freshest produce, find us on Facebook for the latest teardown news.
Before the teardown process, we need to remove the SIM card tray.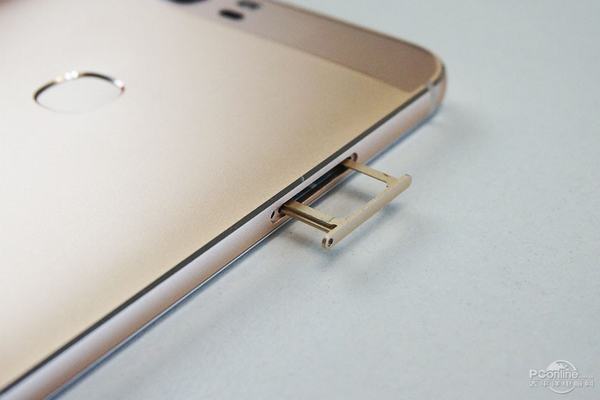 Heat up the cover on the top of the phone with a heat gun.
And then insert a plastic pick under the cover. Slide the pick to remove it from the phone.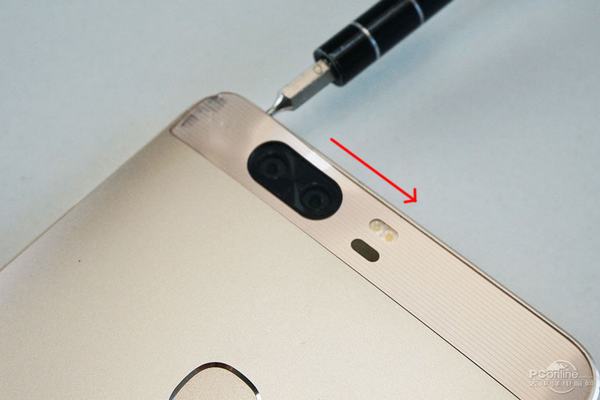 Remove the cover completely.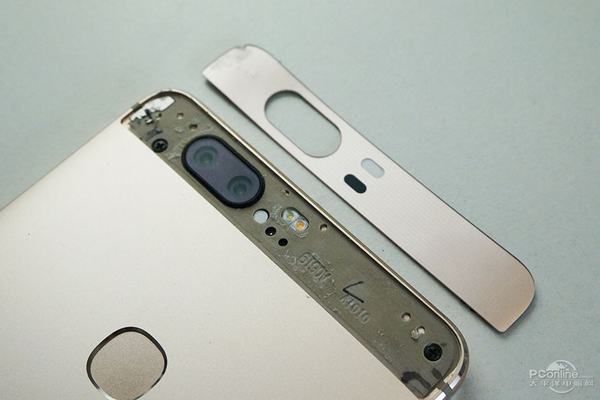 Remove three screws that securing the cover to the phone.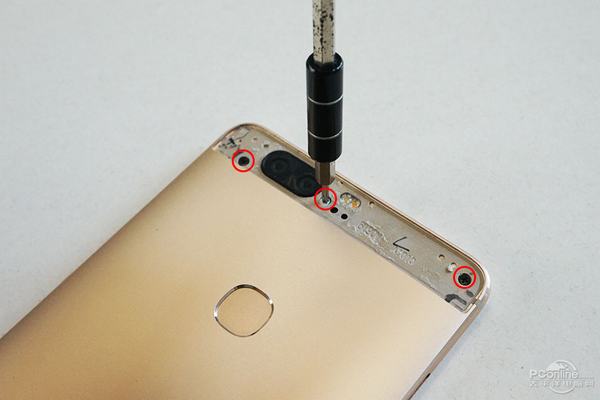 Lift up the display assembly a little bit with a suction cup.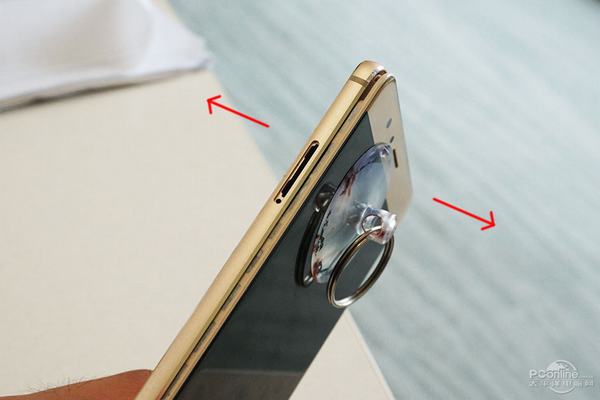 Be careful. The fingerprint recognition module is still connecting to the motherboard.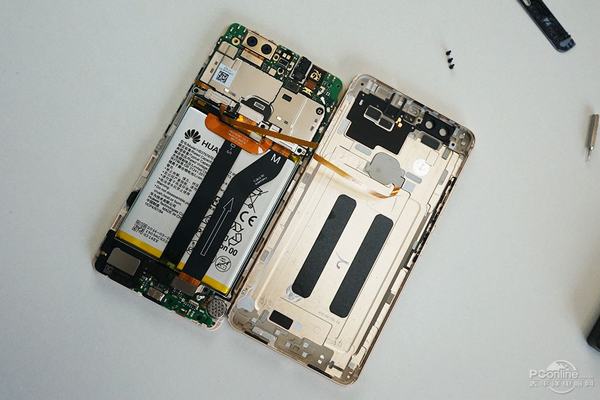 The yellow cable is fingerprint recognition module cable.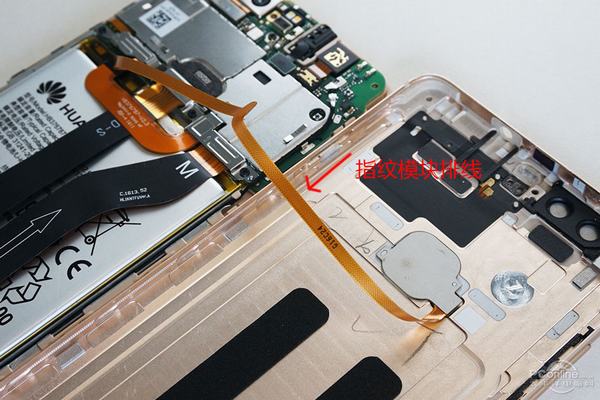 Here's the bottom board.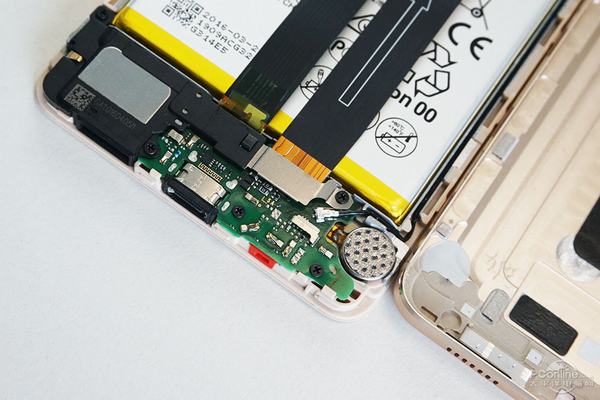 There are two waterproof foam blocks on the back cover. It is used to fix a variety of small modules.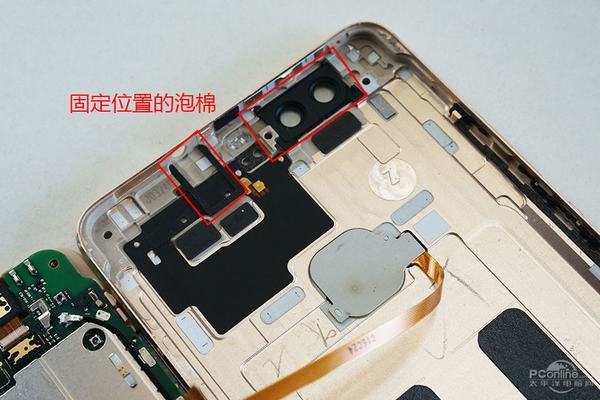 Remove four screws securing the metal bracket.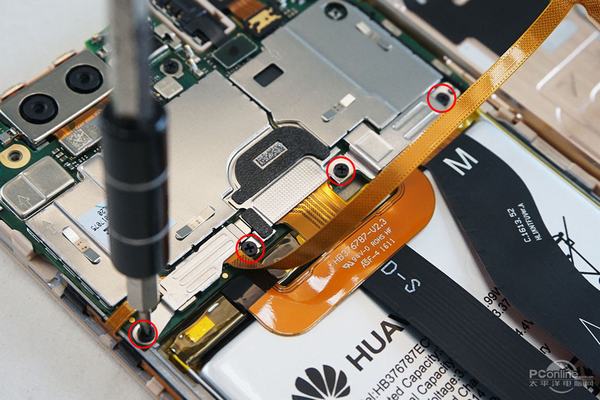 Remove two metal brackets.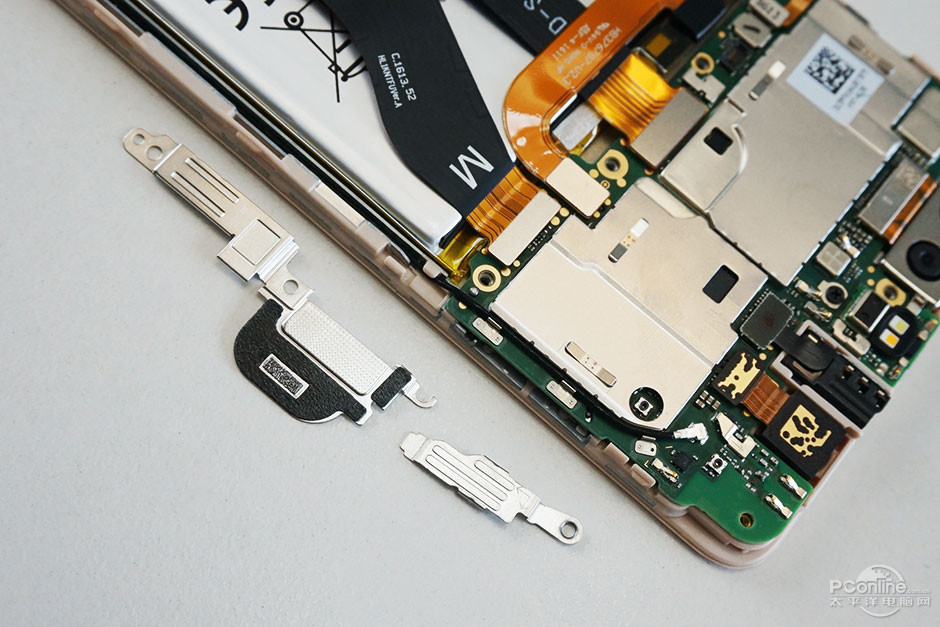 Under the metal bracket, you can get access the button cable, LCD/Touch cable, battery connector, fingerprint recognition module cable and bottom board cable.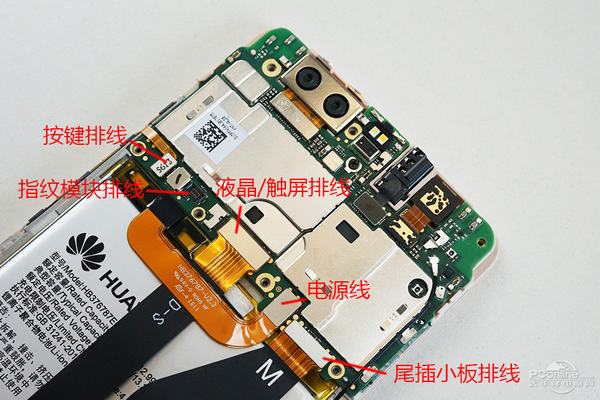 Remove all screws securing the motherboard. You can remove the motherboard.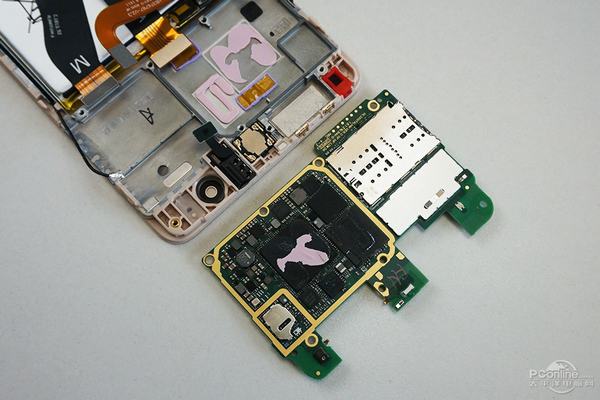 With the motherboard removed, you can see the earpiece, 3.5mm headphone jack and antenna (connect to the bottom board).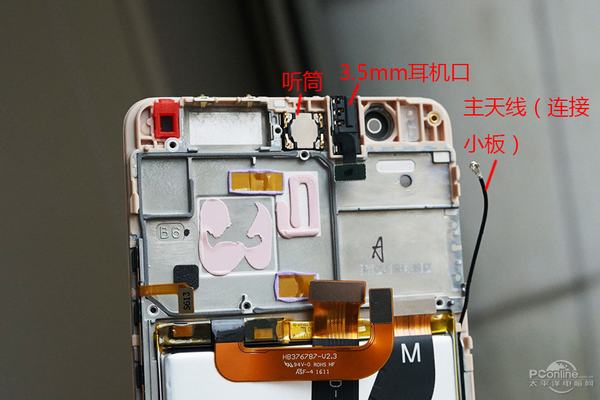 Remove the speaker module.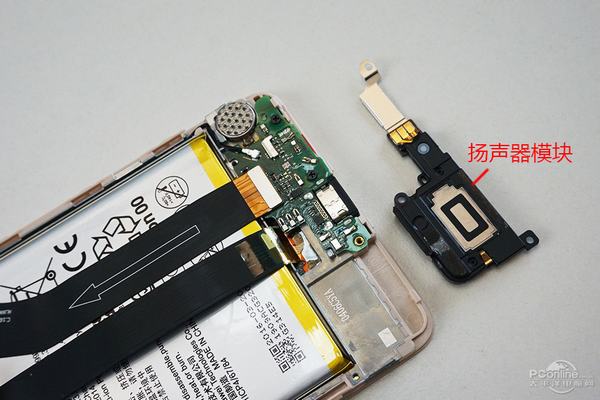 The Type-C port and microphone are integrated on the bottom board.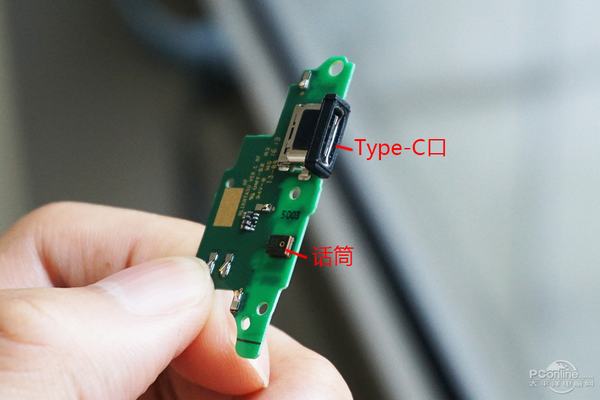 Main antenna contactor and speaker contactor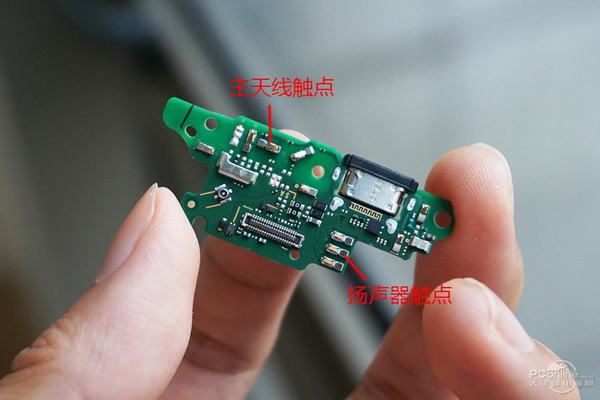 Here's vibrator module.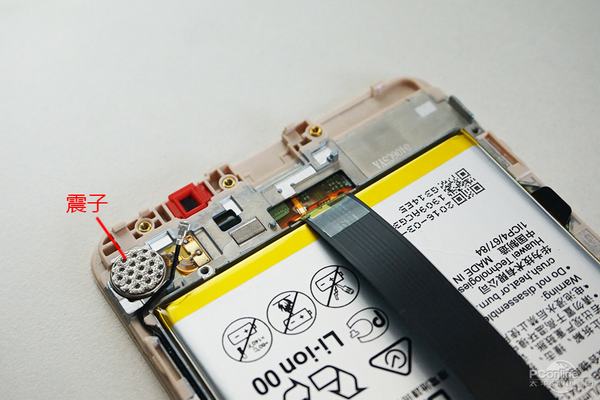 Huawei Honor V8 comes with a 3400mAh, 12.99Wh Li-polymer battery.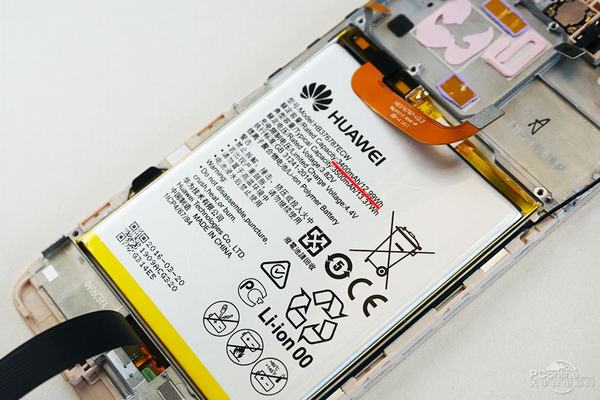 Front camera: 8MP, F2.4 aperture.
Dual rear camera (color, black and white): 12MP, pixel area 1.25μm, F2.2 aperture.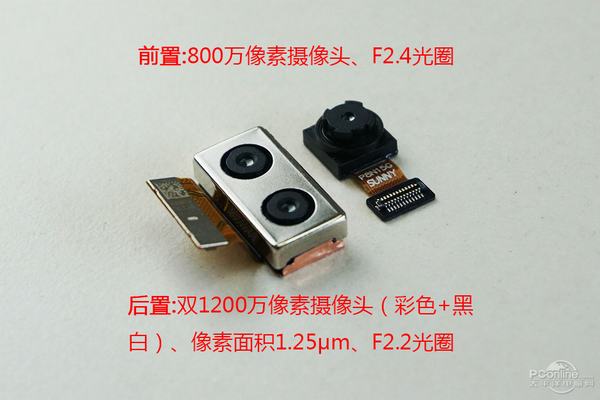 1. FCI FC7712A CDMA3G / 2G RF
2. SKY77765-1 CDMA / WCDMA / HSDPA / HSUPA / HSPA + / LTE RF
3. SKY13535 SP12T + SP9T carrier aggregation switch
4. Quorvo TQF6297H RF amplifier
5. Hi6362 RF
6. Hi6421 power management IC
7. Hi6422 RF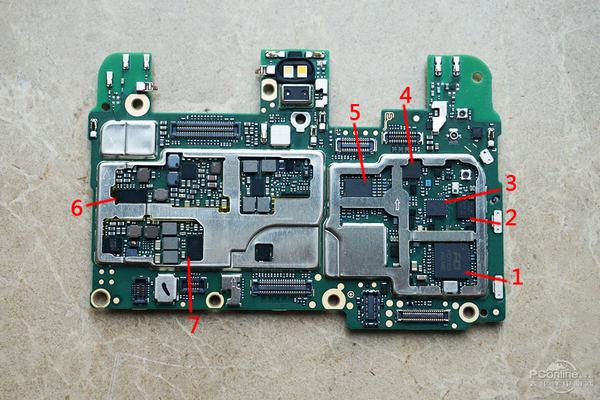 1. Micron 4GB LPDDR4 + Kirin 950 POP
2. Toshiba 64GB eMMC 5.1
3. ALTEK 6610 ISP
4. NXP66T16 NFC
5. MAX98925 audio amplifier
6. VIA CPM1.0A RF
7. Texas Instruments BQ25892 fast charge IC
8. VIA CBP8.2D CDMA baseband
9. SKY77597-11 RF
10. Hi6362 RF