Lenovo IdeaPad Y470 Disassembly
Join us on the social network! Follow us on Facebook for all the latest repair news.
First of all, unscrew the six marked screws to remove the two covers.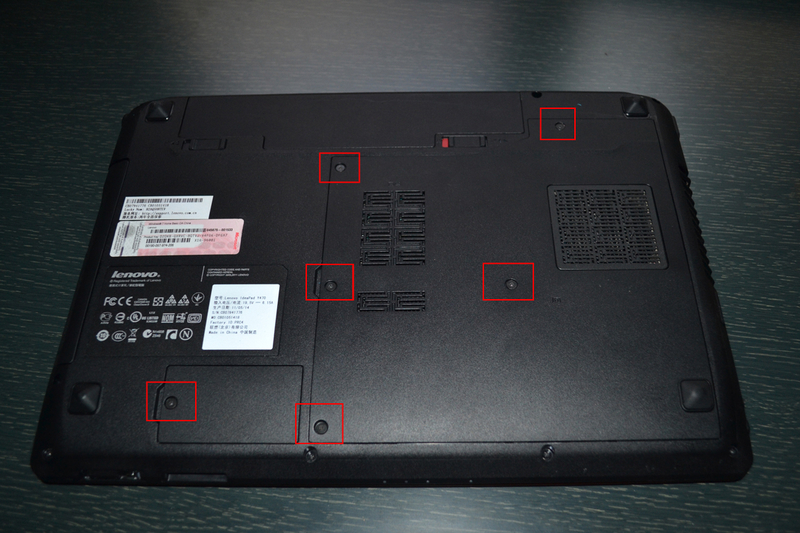 Unlock and remove the battery.
Remove this screw, and pull out the optical drive.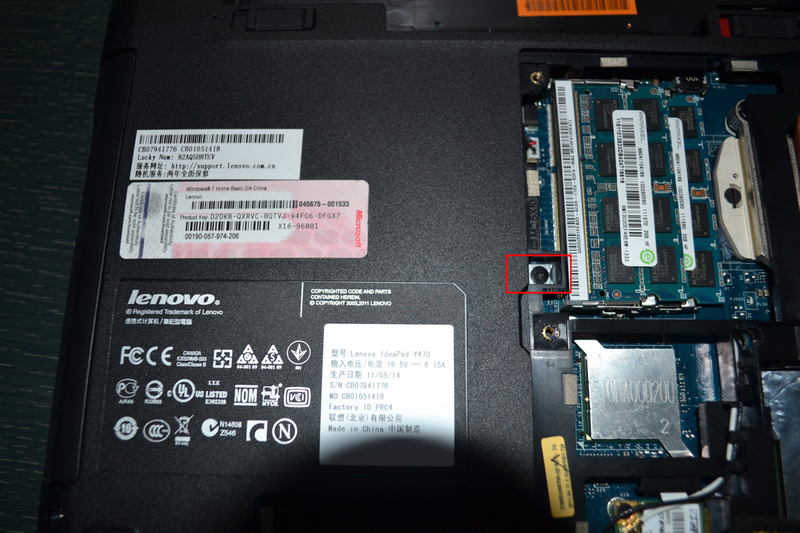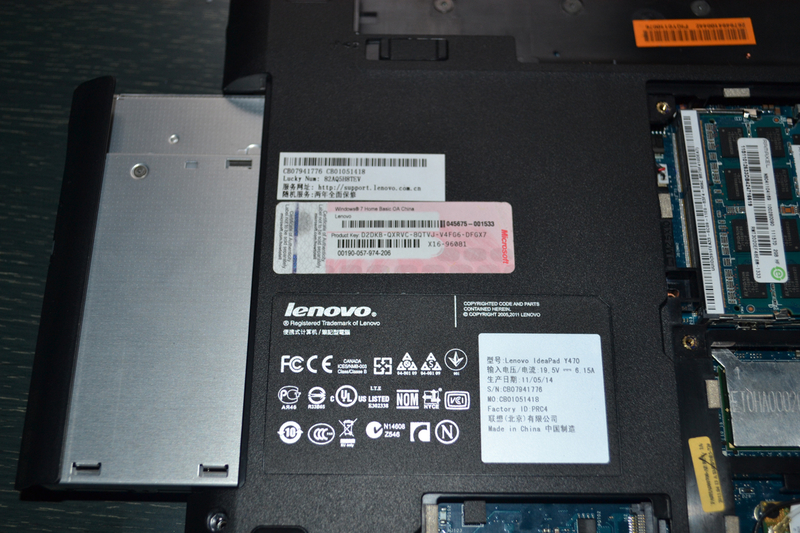 The red frame marked place is the Mini PCI-E slot, the yellow frame place is the wireless card, the blue frame position is the hard drive, the purple marked area is the memory card, and the green frame place is the fan. Just remove them by unscrewing the screws, unplugging the cables and sliding the latches. And then unscrew the four screws marked with white frame.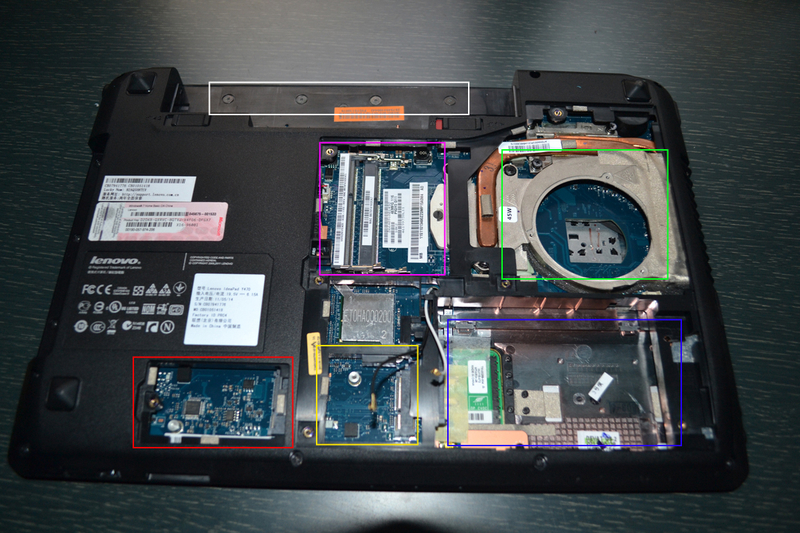 This notebook is equipped with two 2GB DDR3 1333 memory cards.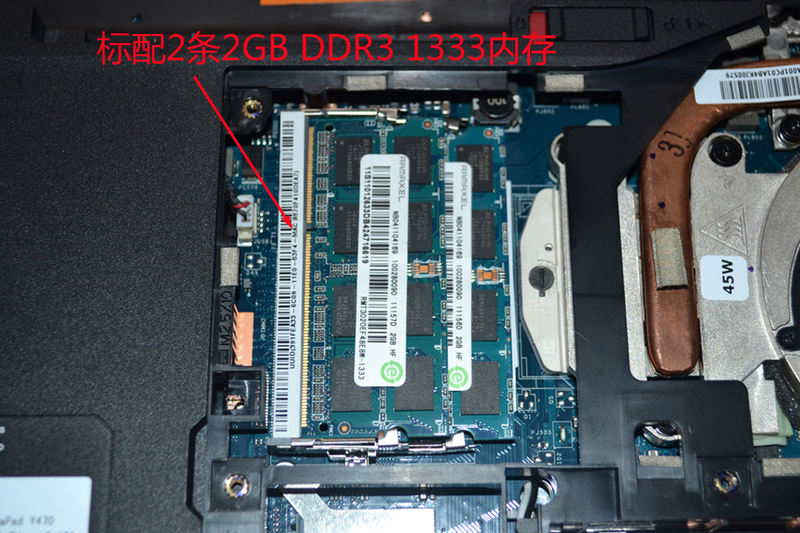 And it comes with the standard 750GB 5400rpm hard drive.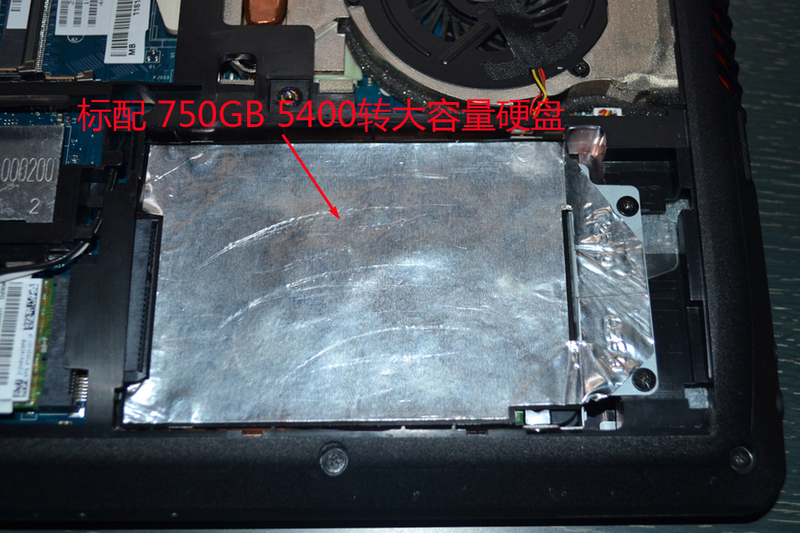 Remove the decoration metal strip above the keyboard.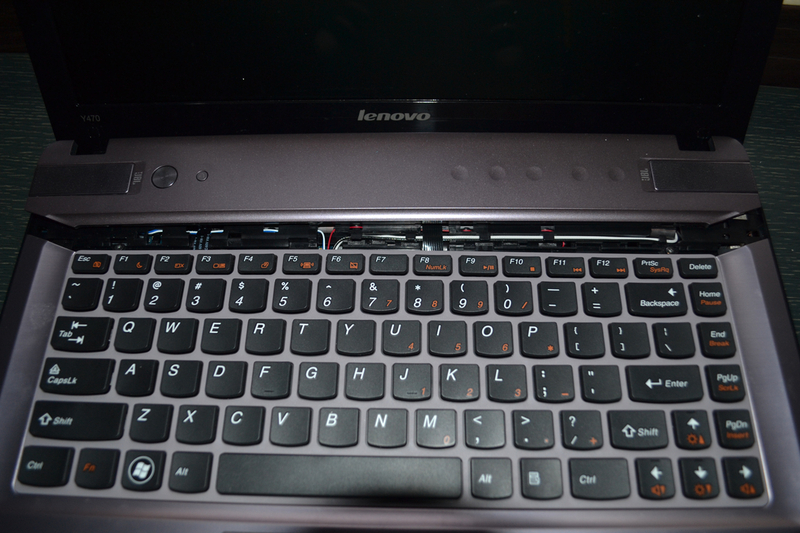 And then remove the keyboard.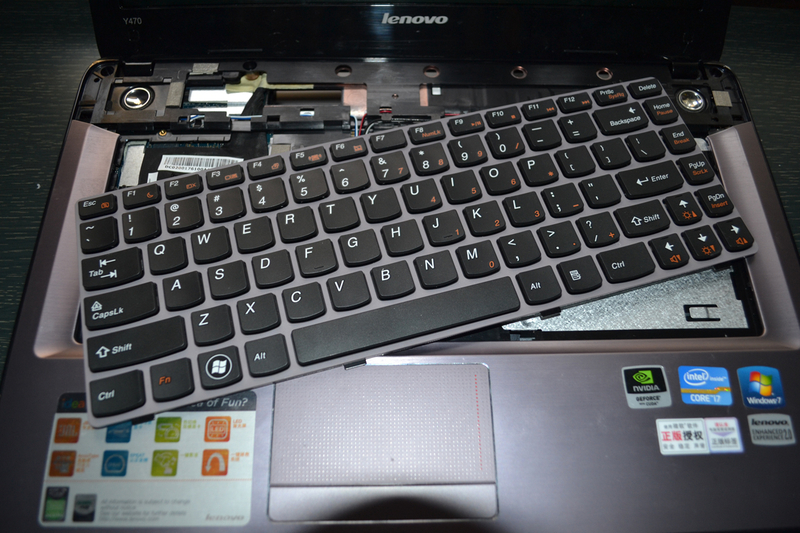 A photo after removing the keyboard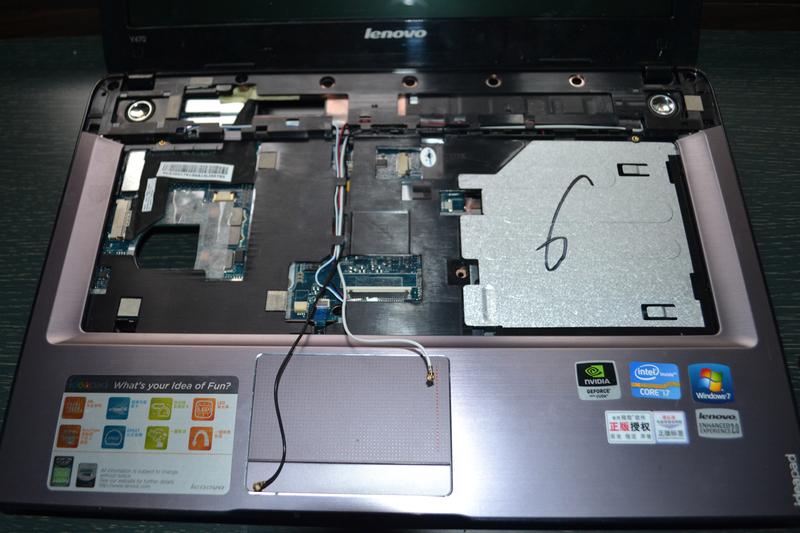 Unscrew the marked screws and unplug the cables on the C panel to remove the C panel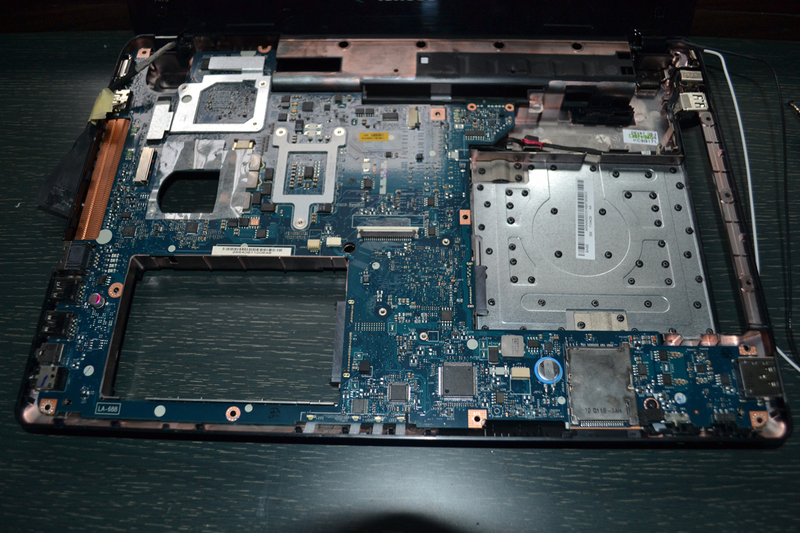 Now unscrew the securing screws, remove the copper heatsink and unplug the cables on the motherboard to remove the motherboard.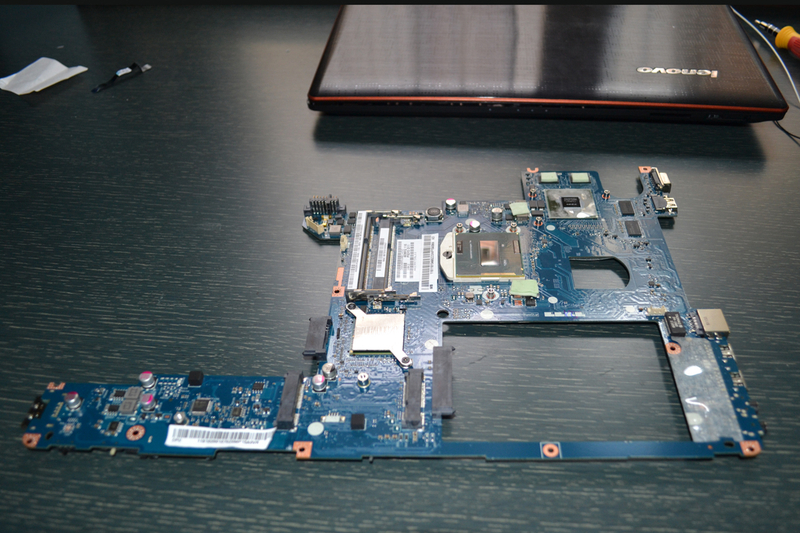 It's with NVIDIA GeForce GT 550M discrete graphics and Intel Core i7-2630QM processor.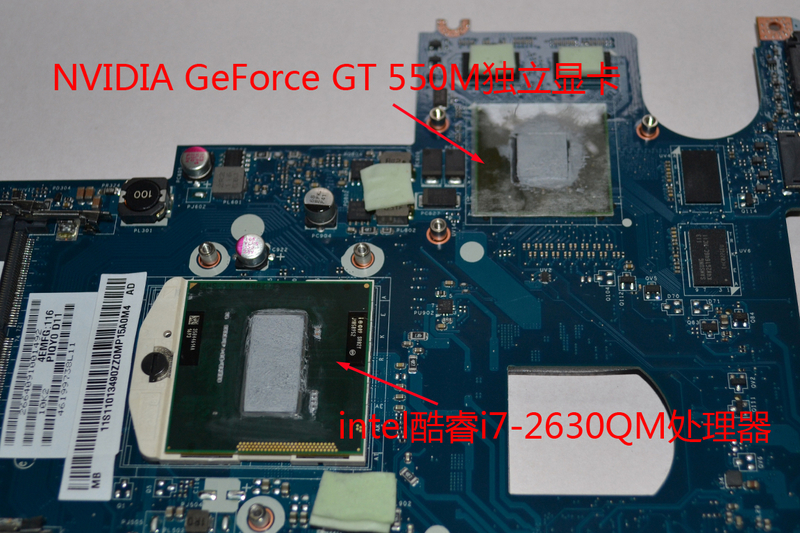 The metal fan cover that uses dual copper pipe design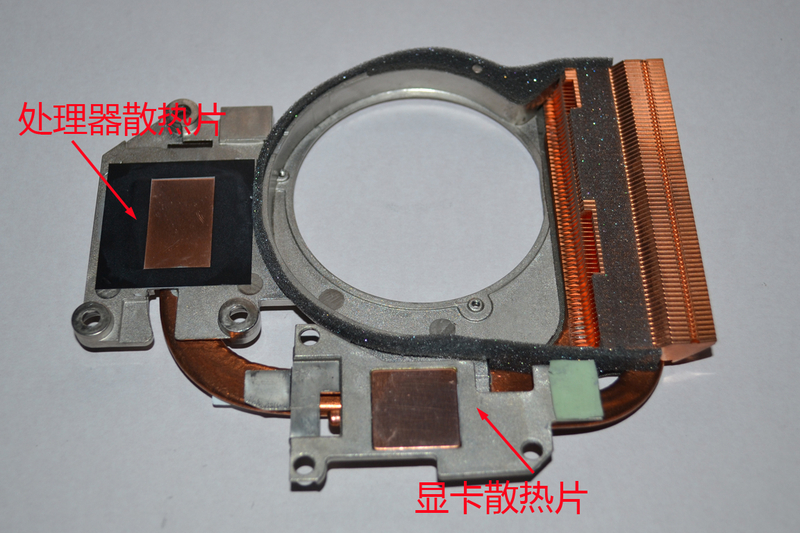 Remove the screws securing the screen hinges.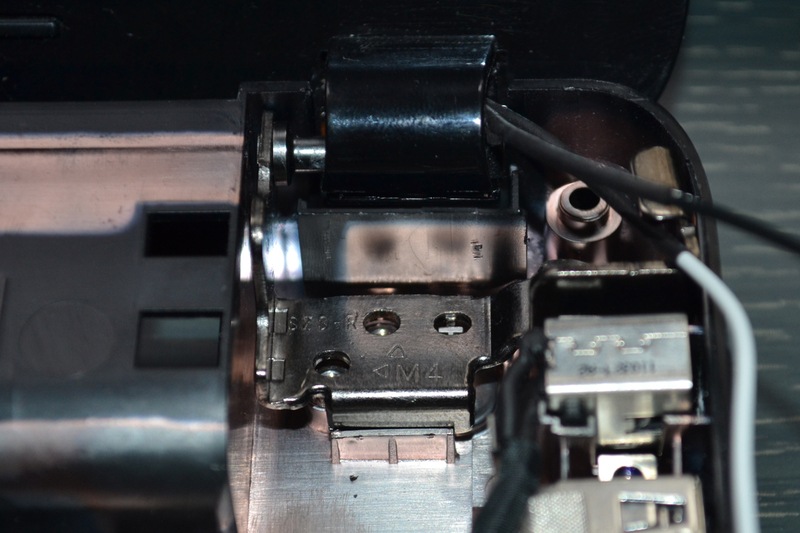 And then you can remove the screen assembly.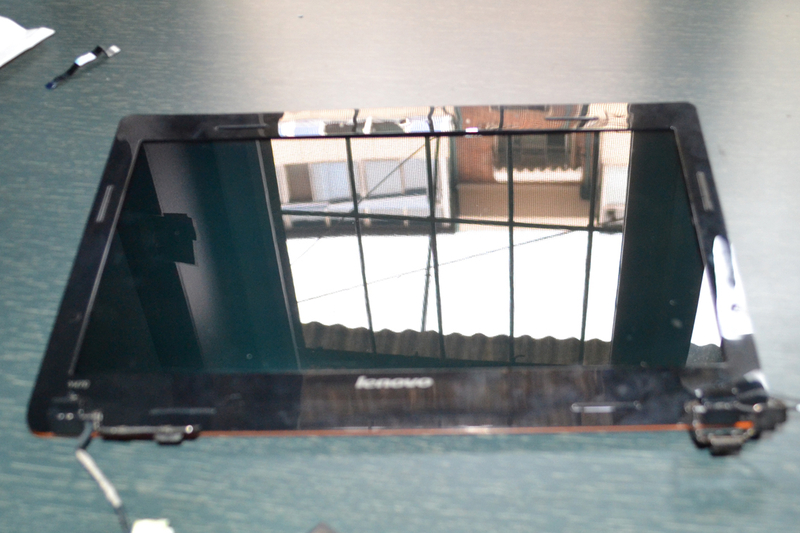 Remove the screen cover.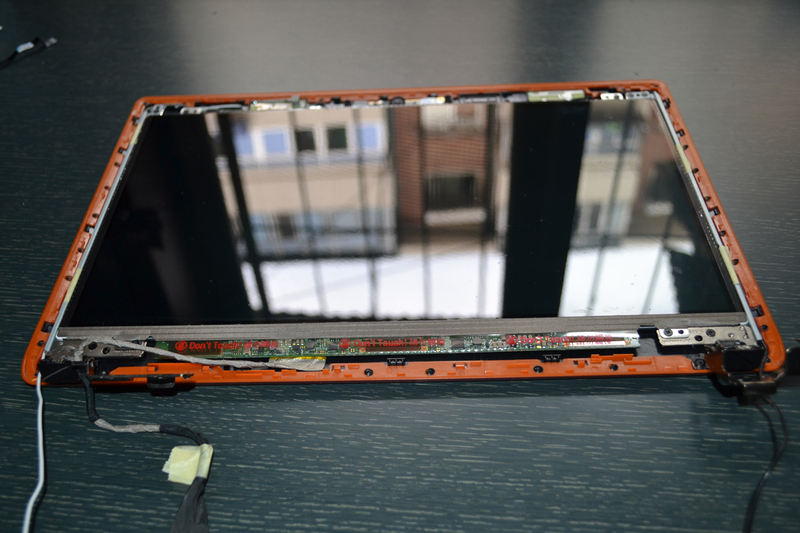 Then you can see the sticker used to prevent electromagnetic radiation.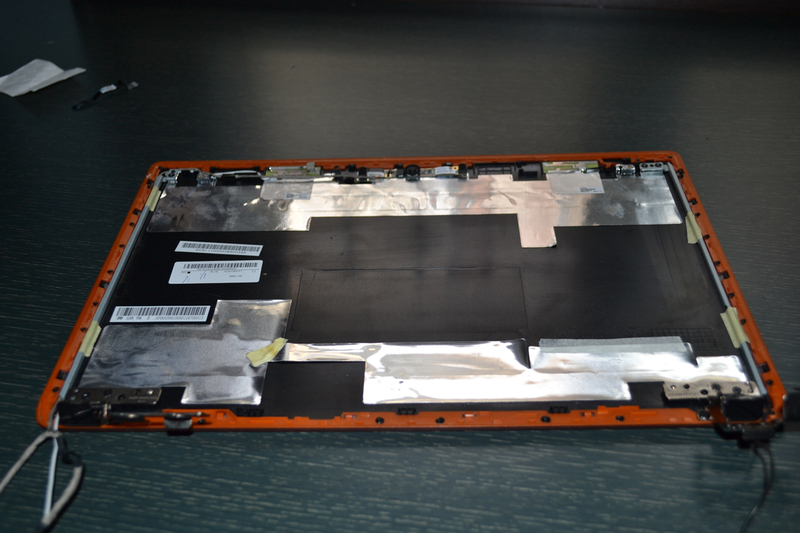 A photo of the screen part number, LP140WH2 (TL)(Q1)