Acer Aspire 4551G Disassembly
In this guide, you will learn how to disassemble Acer Aspire 4551G to remove and replace the keyboard, cooling fan, palm rest, wireless card, screen, DVD drive, hard drive, and motherboard.
Join us on the social network! Follow us on Facebook for all the latest repair news.
Unlock and remove the battery.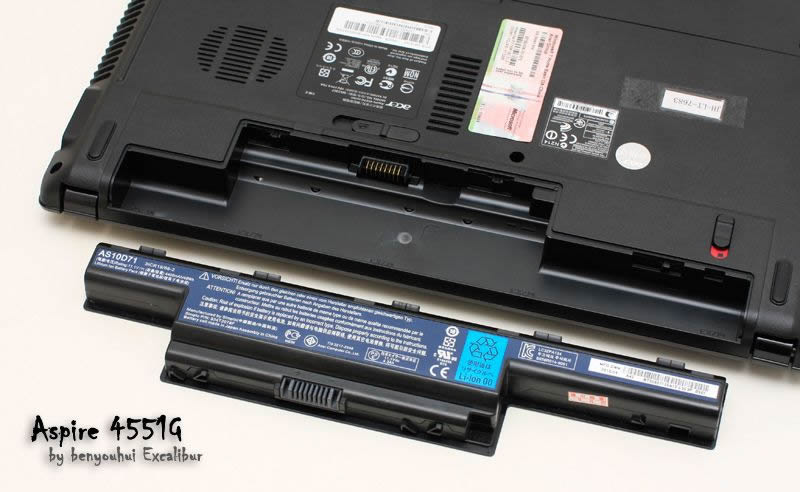 Remove the four marked screws to remove the cover.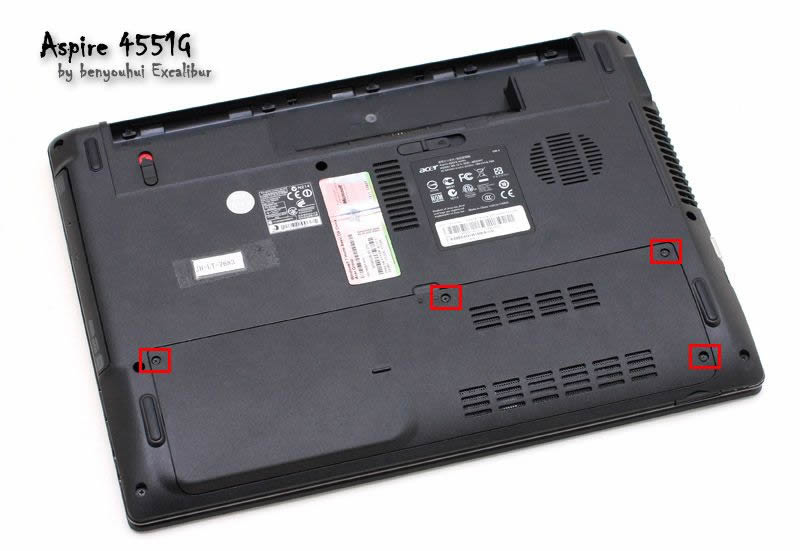 Now you can now see the hard drive, memory card and the wireless card.
To remove the hard drive, just unscrew the securing screw.
Slide the latches to remove the memory.
Unplug the two antennas and unscrew the screw to remove the wireless card.
Unscrew the optical drive screw to pull out the optical drive.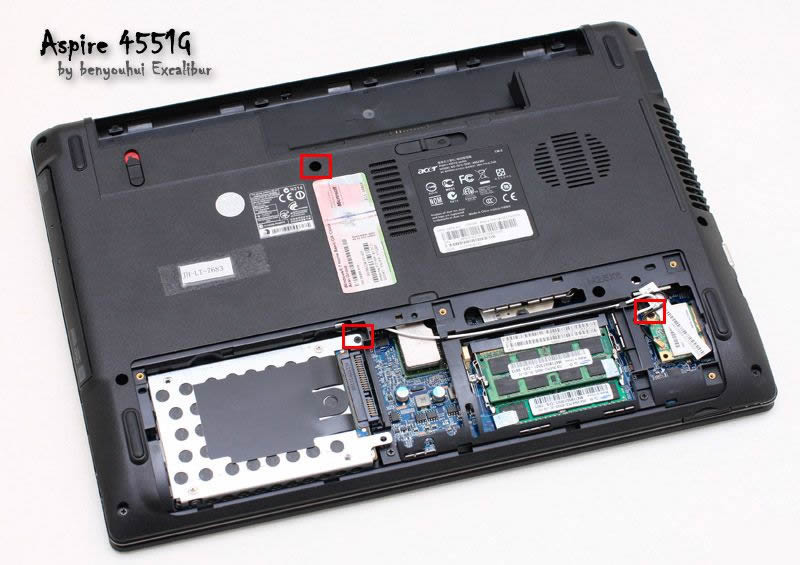 A photo of the back of the removed cover.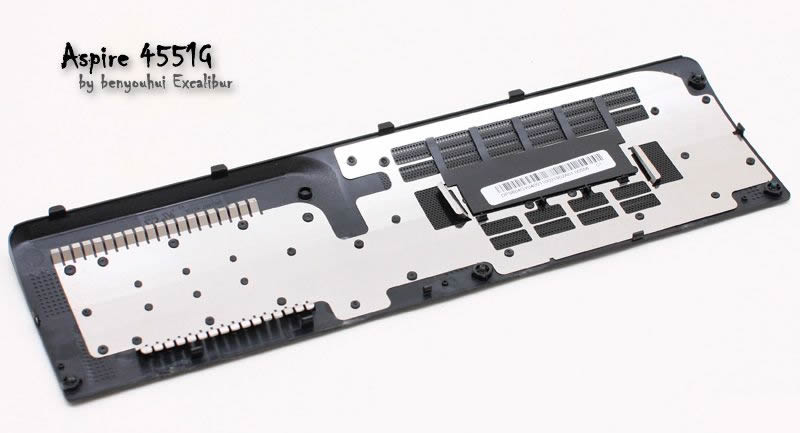 Pull out the optical drive and unscrew all the marked screws, there are two screws below the optical drive which also need to be removed.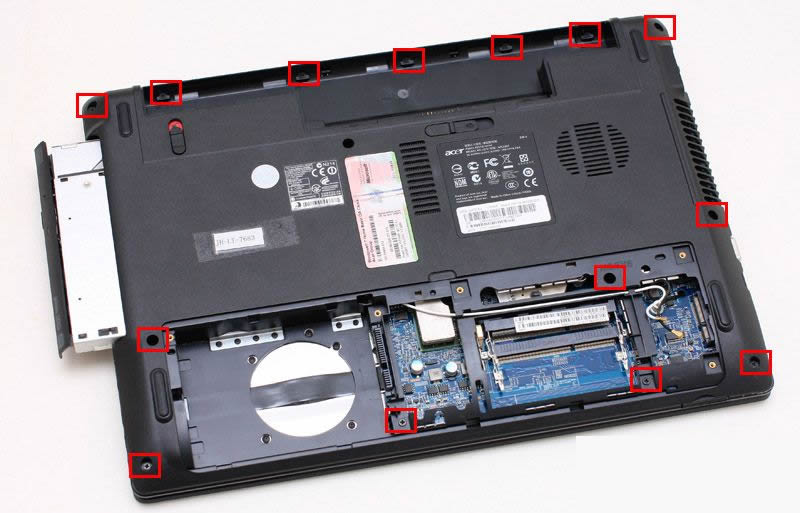 The removed memory cards and the wireless card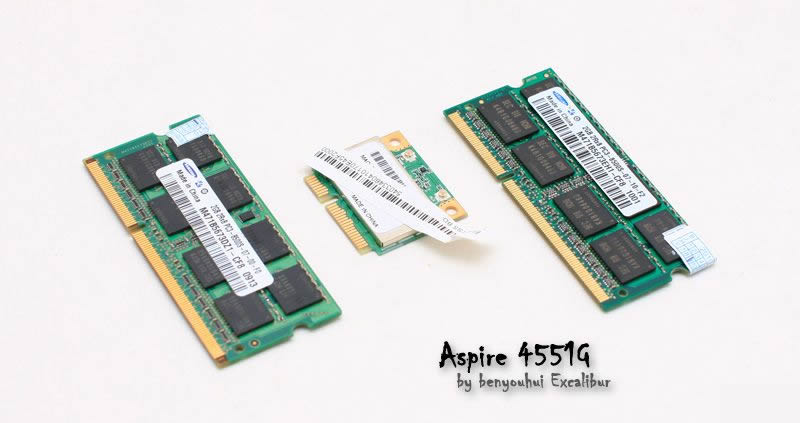 The Hitachi 320G 5400rpm hard drive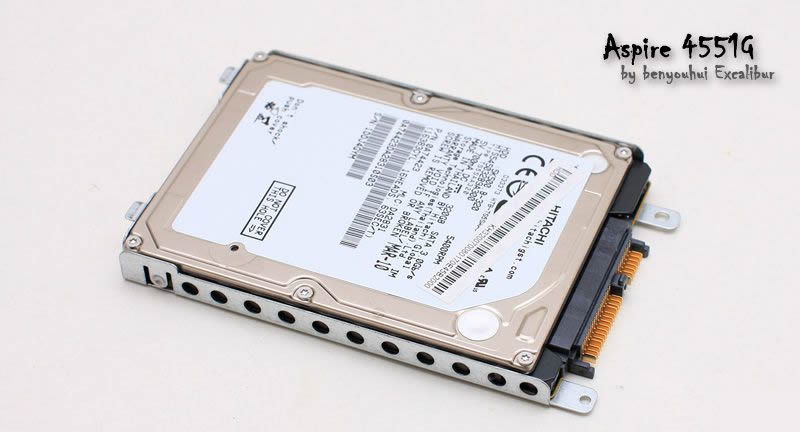 The DVD burner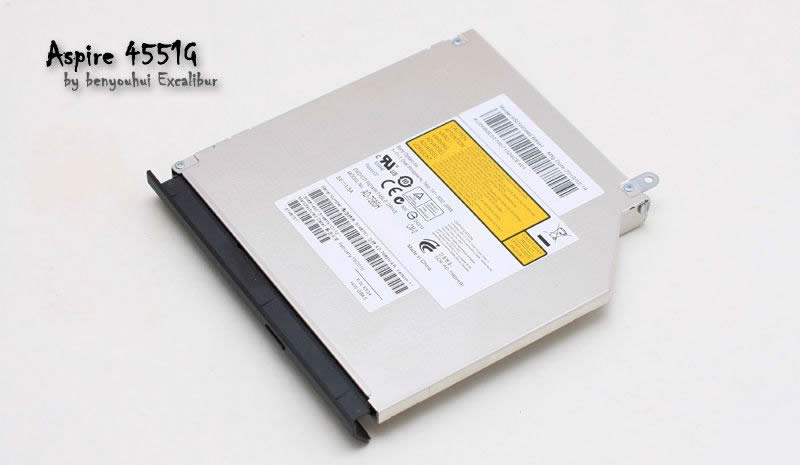 Turn over the laptop and open it up, press the clips to remove the keyboard.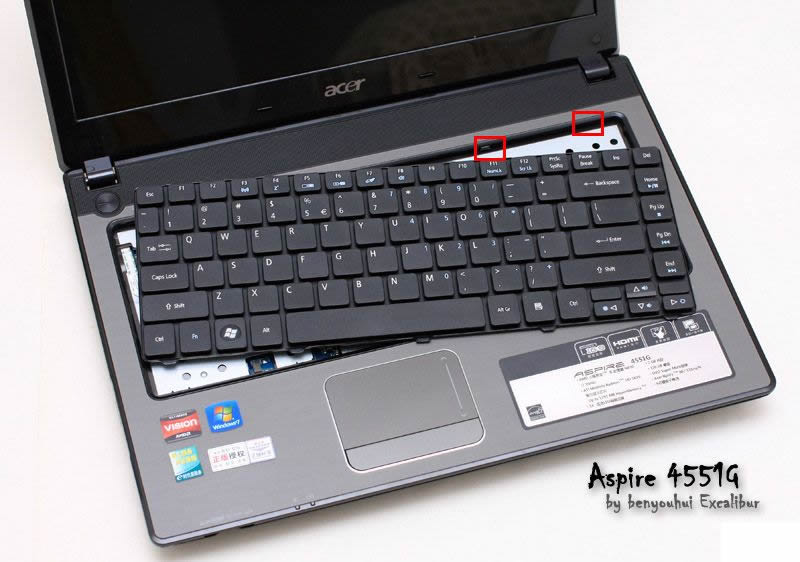 Disconnect the keyboard cable.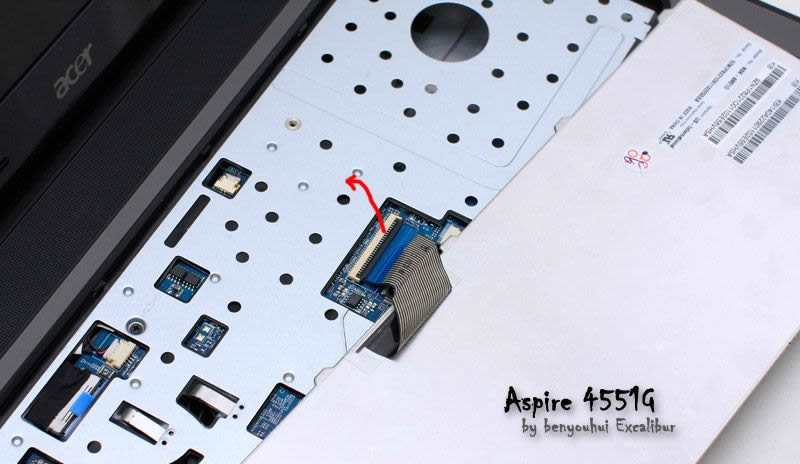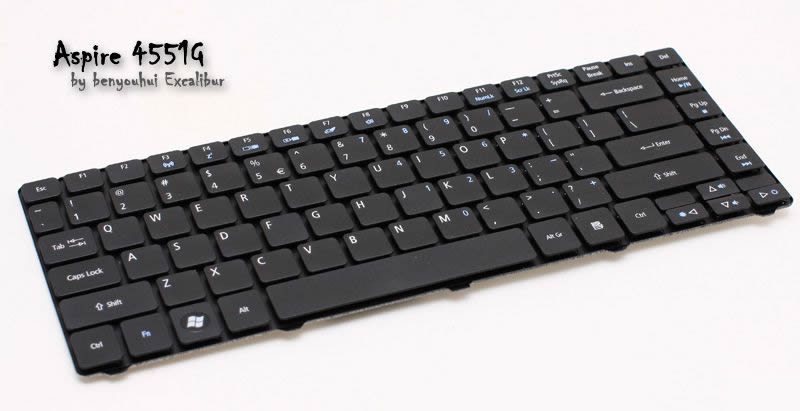 Unscrew the two screws and unplug the marked cables on palm rest.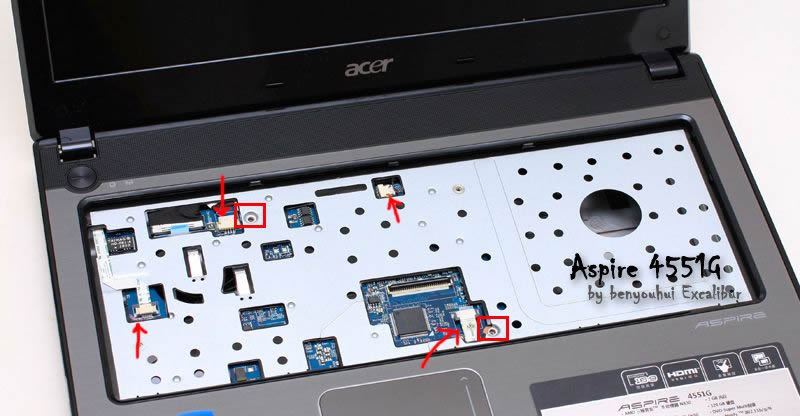 Now you can pry off the palm rest.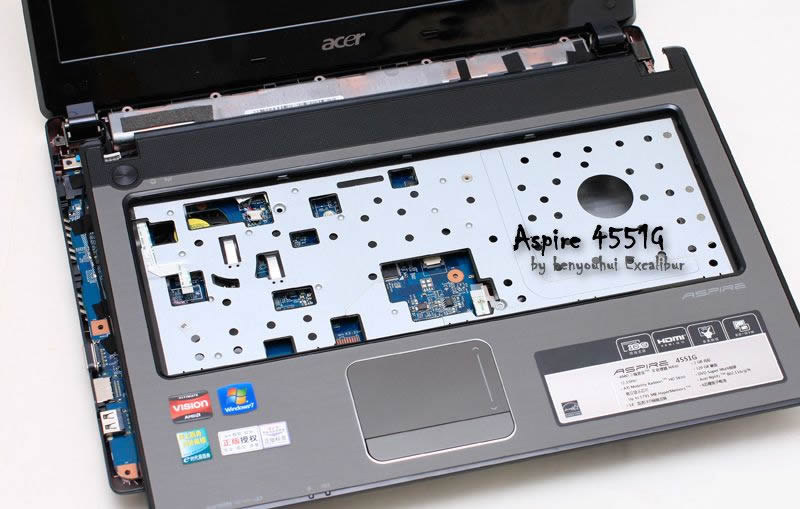 A photo of the back of the palm rest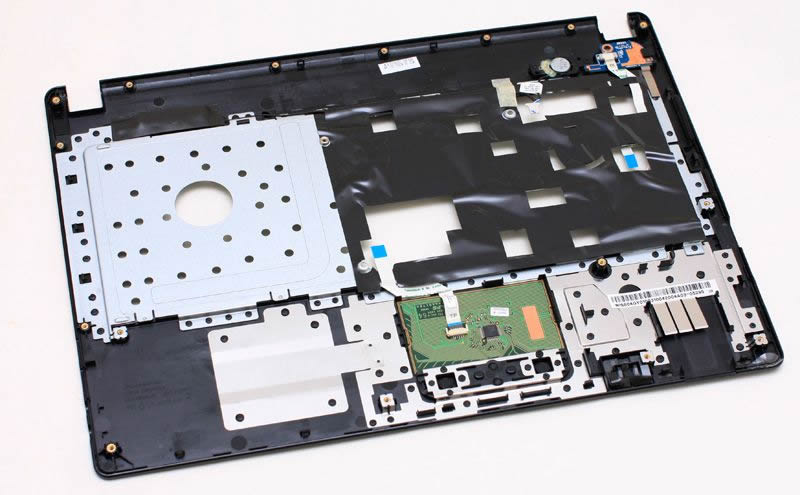 Now you can see the motherboard, remove the marked screws and the connectors. You can take out the motherboard.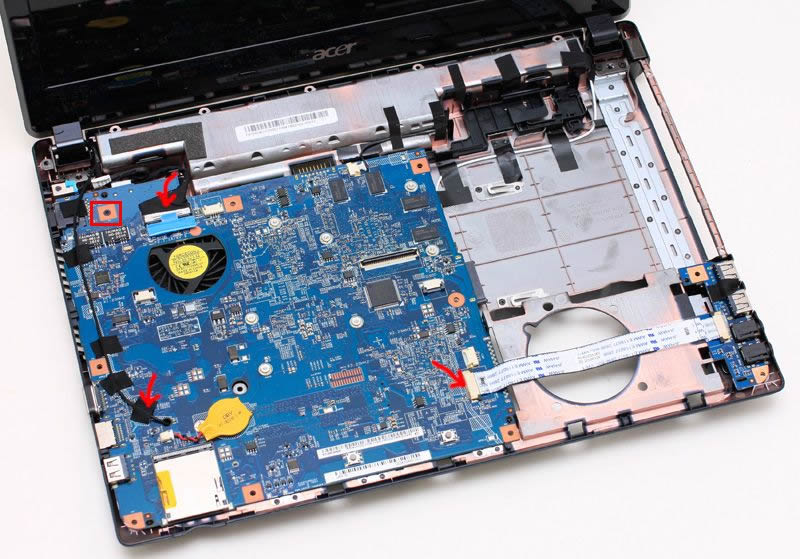 After removing the motherboard, let's continue to remove the screen assembly, just unscrew the four screws securing the screen hinges, two on each side.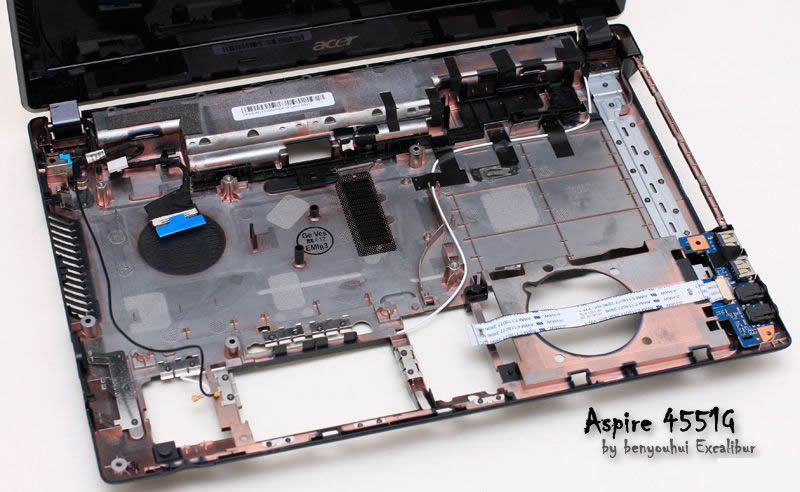 A photo of the removed display assembly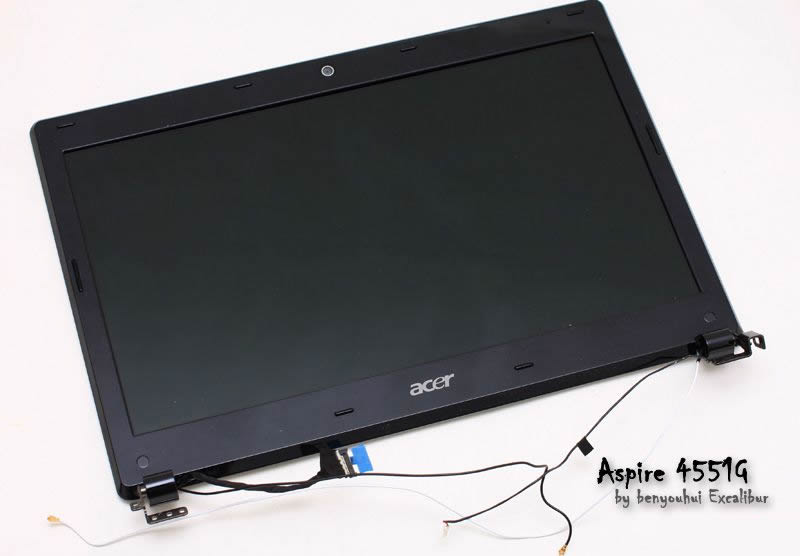 The bottom case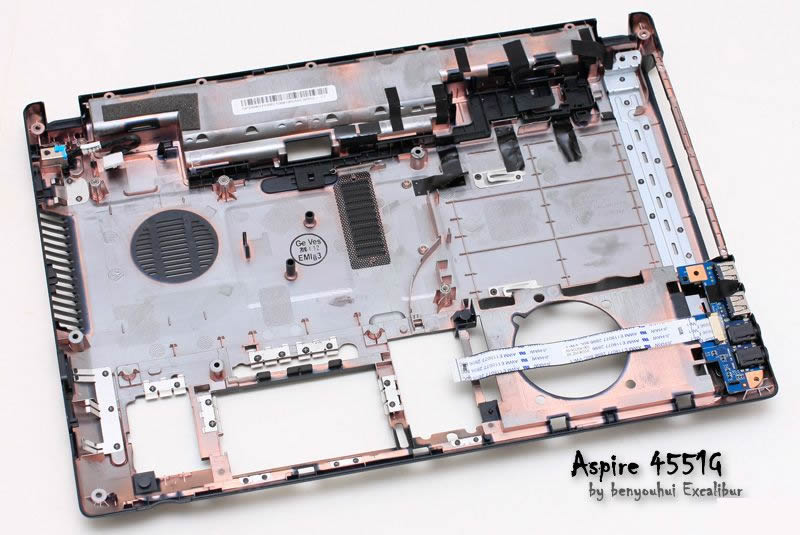 A photo of the motherboard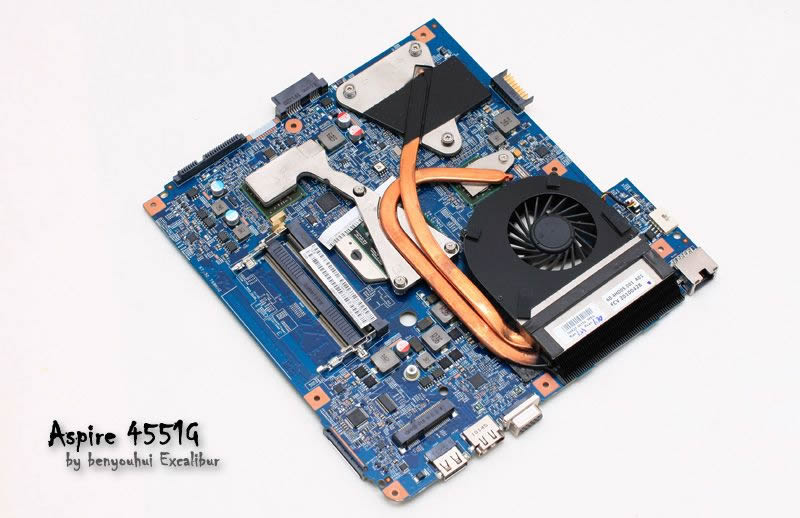 Unplug the fan and loosen the screws after the order on the heat sink, you can remove the cooling system.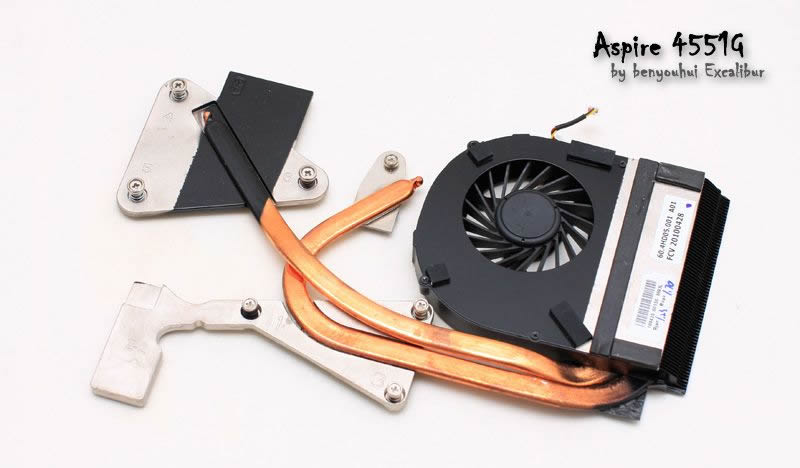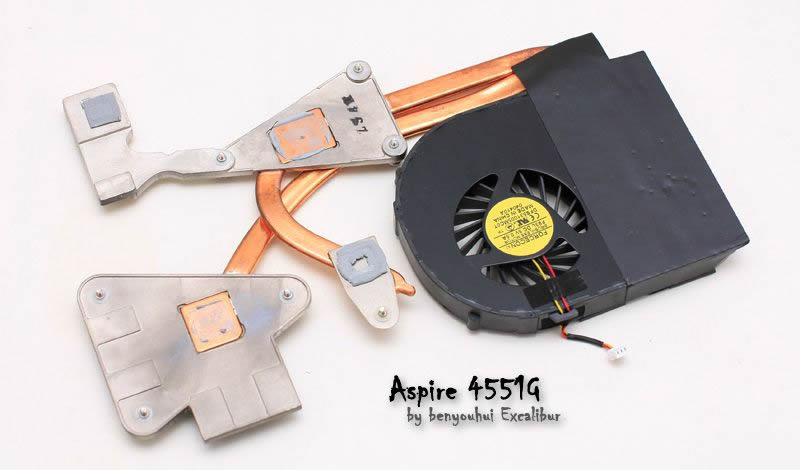 A photo of all the parts together