It has been reported that Meizu official party has announced the launch of its first flagship in 2017- the Meizu Pro 7 on July 26 in Zhuhai. Last night, Jeffrey Yang, the senior vice president of marketing of Meizu, released a specimen picture of the Pro 7 Plus on his weibo. And the watermark suggests that the smartphone is sure to come with dual cameras.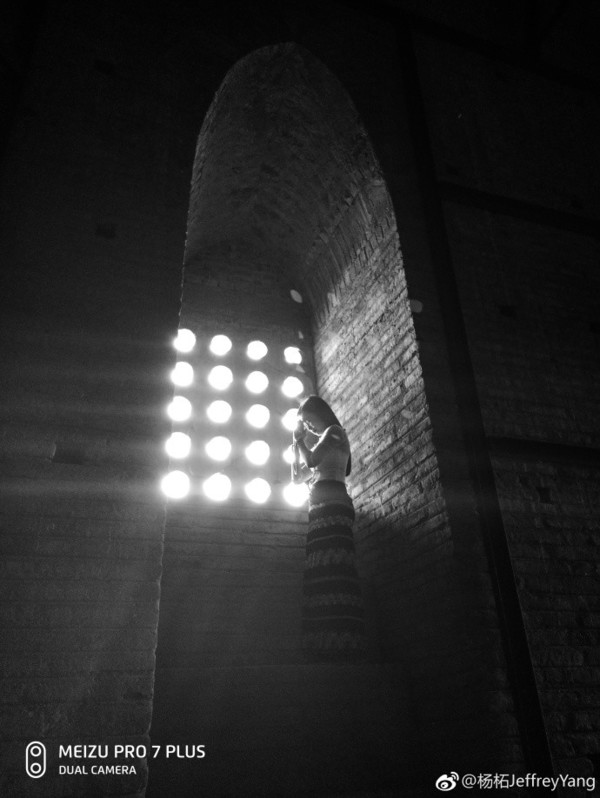 The picture that Jeffrey Yang has released seems to adopt the black-and-white mode for the picture-taking. The picture, as a whole, presents an excellent image quality. Some netizens suppose that the phone comes with color + black-and-white dual cameras with regard to the black-and-white specimen picture. Some netizens with abundant imagination infer that the Pro 7 Plus is sure to come with the dual camera setup, which is much likely to adopt vertical arrangement. But according to previously leaked pictures, its secondary display is over the dual cameras, which suggests that the dual camera setup will adopt horizontal arrangement.
However, more accurate information on the Meizu Pro 7 Plus's camera waits to be announced by Meizu official party later.