Apple iPhone X gets 9,956 scores on Geekbench
The iPhone X's scores on Geekbench has been exposed. From the screenshot, the phone comes with 3GB of RAM. Its single-core score reaches 4,061 grades and multi-core score is up to 9,956 grades. While Qualcomm Snapdragon 635 processor's single-core score is only over 2,000 points and its multi-core score is just over 6,000 points.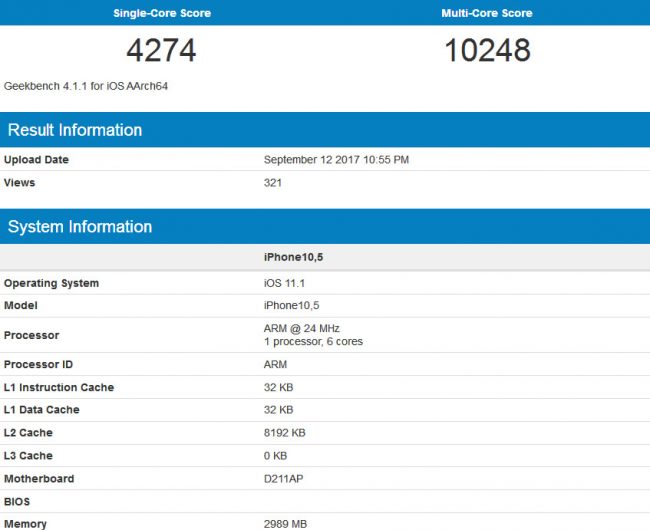 Apple's new model – the iPhone 10.4 has also appeared on Antutu. The smartphone is powered by the A11 processor and runs on iOS 11. It has got 201,000 scores on Antutu. The iPhone 10.4 features a touchscreen with a resolution of 750 pixels by 1334 pixels and comes with 2GB of RAM and 32GB of ROM.