For a long time, there were reports that MediaTek was developing an overclocked version of its Dimensity 9200 flagship chipset. However, until now, it had only been a rumor, with no official confirmation. Finally, this query has been resolved, as MediaTek has made an official announcement regarding its upcoming chipset.
This morning, MediaTek officially announced that the all-new Dimensity 9200+ chipset will be launched on May 10th in an upcoming event. Apart from this, the official announcement didn't include any additional details.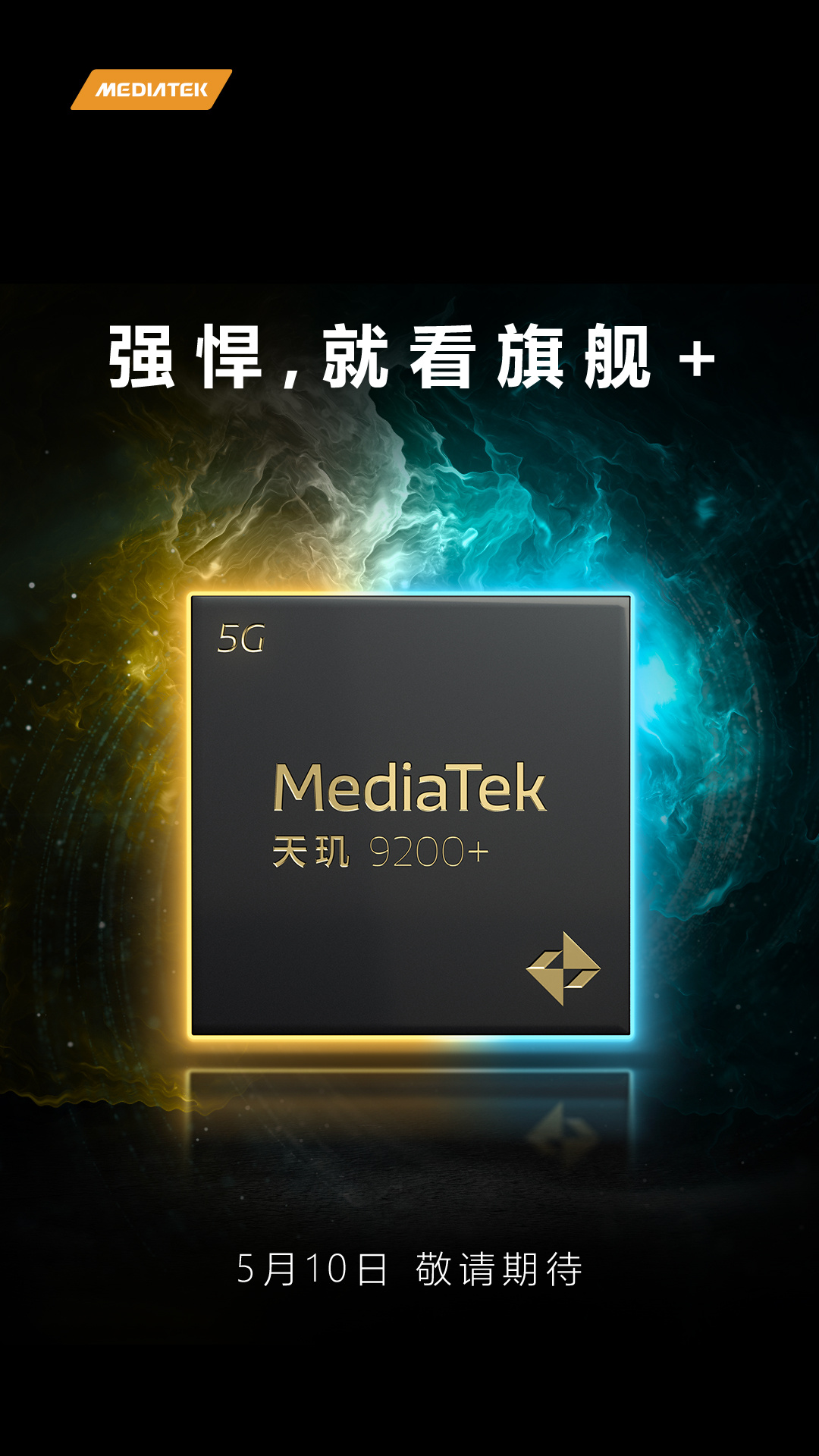 However, from the chipset's name, we can conclude that the all-new Dimensity 9200+ would be an overclocked version of the Dimensity 9200 standard edition. The core architecture and other specifications are expected to be the same, with the only expected difference being the core frequency.
In terms of specifications, the standard Dimensity 9200 is based on TSMC's 2nd Gen 4nm+ manufacturing process and consists of the following cores: 1x Cortex-X3 Ultra Core (clocked @3.05GHz), 3x Cortex-A715 Performance Cores (clocked @2.85GHz), and 4x Cortex-A510 Energy-efficient Cores (clocked @1.8GHz). The chipset also features a Mali-G715 Immortalis MC11 GPU (clocked @981MHz).
As reported previously, the all-new Dimensity 9200+ is expected to be featured in the iQOO Neo8 standard edition and ASUS ROG Phone 7D. Many other smartphone manufacturing companies are also expected to use this chipset in their upcoming flagship smartphones.
At the moment, the competitor for this chipset would be Qualcomm's Snapdragon 8 Gen2 SoC. However, it is also expected that Qualcomm will release an overclocked version of its Snapdragon 8 Gen2 in the coming months.