This morning, Honor has officially announced that they will launch the new generation of Honor Band. The new generation of Honor Band will be known as "Honor Band 6". For the first time, the new Band 6 is coming with a Full-View display.
The official announcement poster mentioned that the all-new Honor Band 6 is coming on 3rd November. The poster also revealed the new smart band's silhouette, and it can be seen that the Honor Band 6 will adopt a narrow border screen. At the same time, Honor also put forward the slogan "Open the era of the full-screen band" for the first time.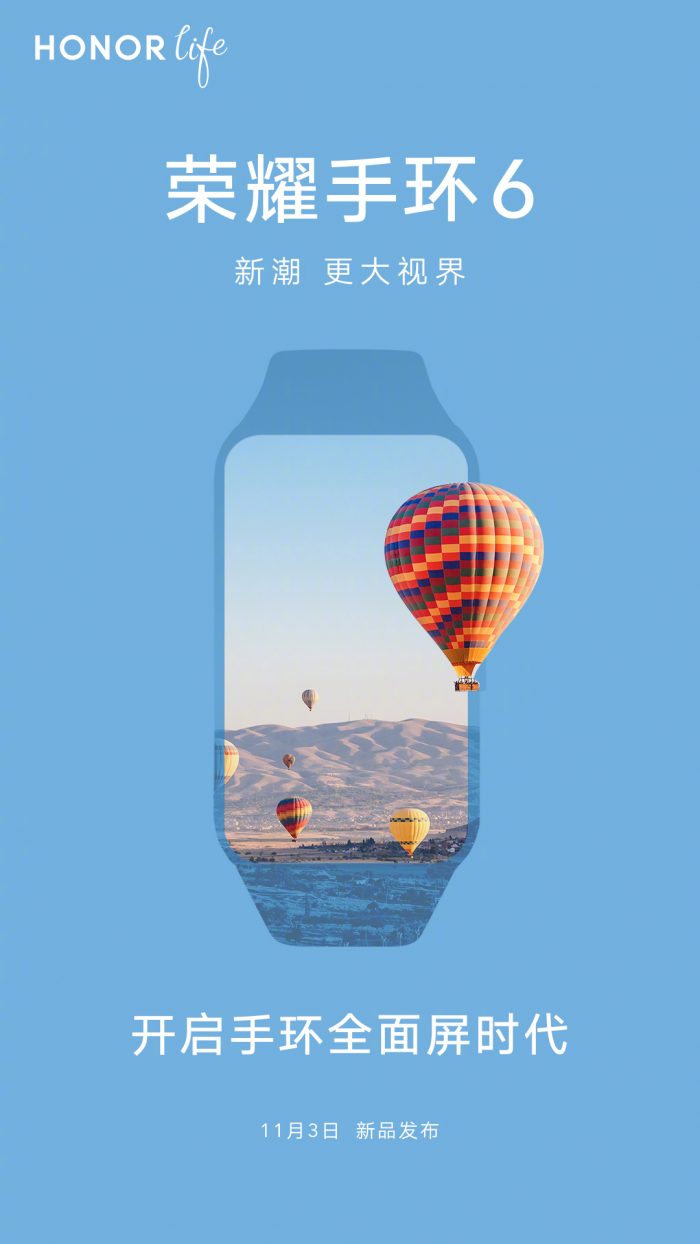 This year, many new smart bands have been released. Most of them use not more than a 1-inch screen. The larger screen in Honor Band 6 is expected to bring better visual effects and enhance its operational experience and usage habits.
In 2018, Honor Band 4 was the first smart bracelet equipped with an AMOLED display for the first time. And now, in 2020, Honor is taking the watches display to another level by bringing a Full-View display in them. After popularizing the Full-Screen in products such as smartphones, laptops, and tablets, it's time for watches.
Currently, other functions of Honor Band 6 are still to be revealed. Yesterday, "Zhao Ming" (President of Honor) posted a sports check-in chart on Weibo and experienced the sports monitoring function of Honor Band 6, suggesting that sports monitoring will become the highlight of the new band.
The all-new Honor Band 6 is set to be launched on 3rd November.