Today, a new device from Samsung with a model number "SM-A025M" has been spotted on FCC Certification. As we previously reported, this model number belongs to Samsung's upcoming entry-level device "Galaxy A02s" and "Galaxy M02" for some regions.
The applicant for this certification is "Jenni Chun" (General Manager of Samsung), and the manufacturer of the device is "Samsung Electronics Company Limited."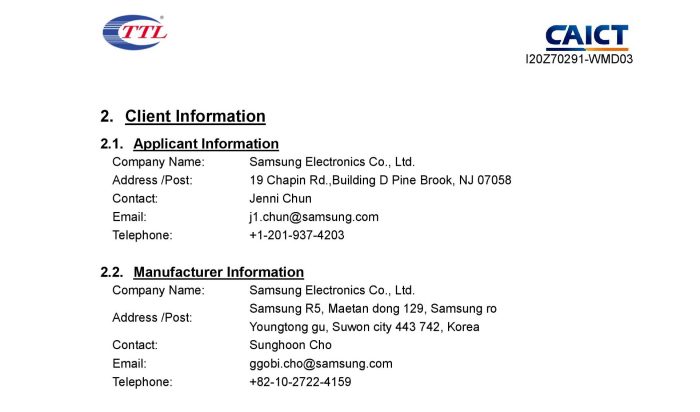 The FCC Certification revealed some basic specifications of the device too. It can be seen that the device is equipped with a 5000mAh Battery (model no: HQ-50S). Simultaneously, there is also a charger with a model no: EP-TA200, a 15W (9V, 1.67A) fast charger from Samsung.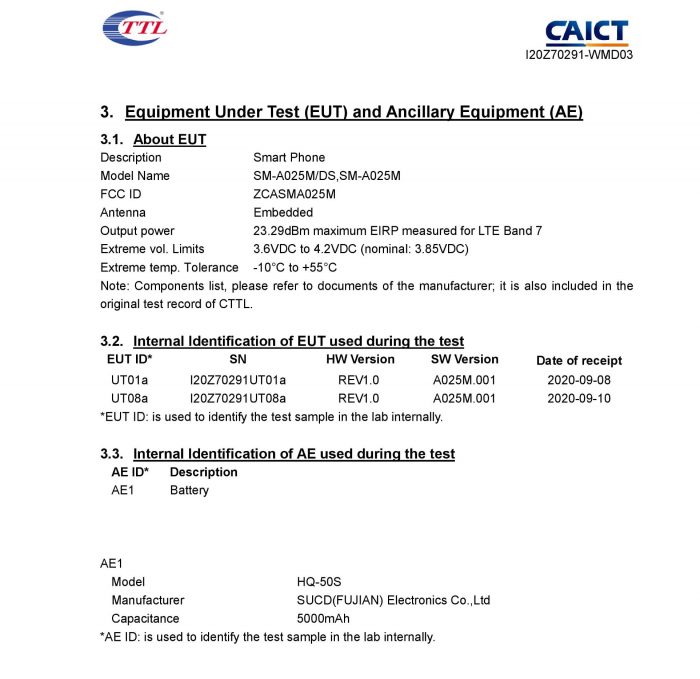 For the first time, Samsung is providing a 15W fast charger to its entry-level device. The phone is also equipped with a USB Type-C port as the phone uses a Type-C cable. The phone will also come with wired-earphones out of the box, which points out that it will feature a 3.5mm headphone jack.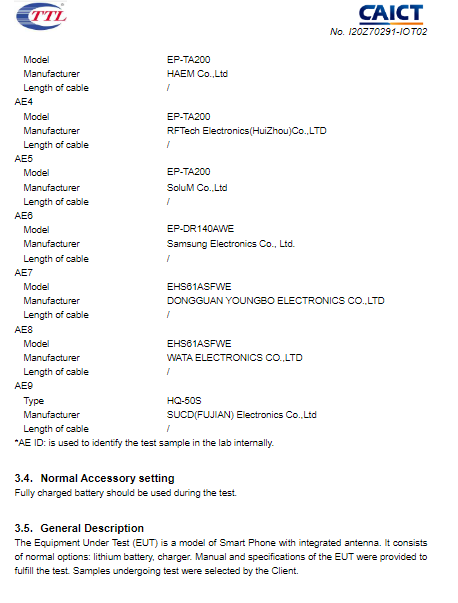 The backside shape of the phone is also revealed in the certification. The phone will use a rectangle-shaped camera bump for placing cameras (maybe a quad-camera setup). The speakers will be placed at the bottom of the phone.

As per reports, the new entry-level device from Samsung is expected to feature Qualcomm's Snapdragon 450 chipset.
It is expected that the phone will be launched soon. Currently, the Galaxy A02s is in its development phase.