This morning, Xiaomi announced that the newer generation of its Mi Mix series would also be launched in the upcoming event on March 29. After teasing the product, the officials are now revealing the main highlights of the upcoming device.
Xiaomi has recently announced (on Weibo) that the upcoming model Mi Mix will feature its own manufactured Liquid Lens. In the official post, the company has explained that:

"Xiaomi's self-developed Liquid Lens makes it possible for macro and telephoto to co-exist. The lens's liquid structure can precisely control the shape of the liquid spherical surface through a motor to achieve precise and fast focusing. At the same time, it has the characteristics of high light transmittance, ultra-low dispersion, and resistance to extreme environments."
The company also said: "This is a magical innovation, just like the "human eye lens" is installed in the lens of a mobile phone. The flowable liquid is wrapped by a film, replacing the traditional optical lens, and realizing the change of focal length and focus".
In this way, a lens can be microscopic at a close distance and can be telephoto at far. It is expected that Mi Mix is going to be a great phone in terms of image capturing.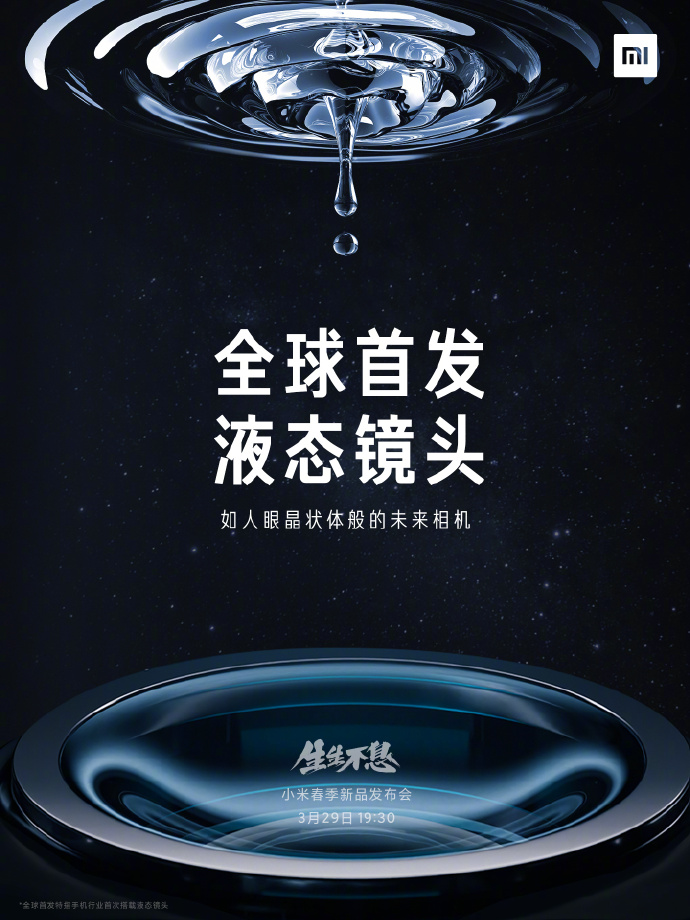 In 2016, the first generation of Mi Mix had ushered in the era of full-screen mobile phones. Not surprisingly, the new generation of Mi Mix will define a new mobile phone screen form at one time. Maybe, it would feature a foldable display and design.
We also revealed that this model would be available in two storage variants: 12+512GB and 16+512GB. A flagship chipset like Snapdragon 888 or Dimensity 1200 is also expected to be featured on the phone.