Today, Midea has officially announced on its WeChat (US) account that they will launch the products powered by Huawei's Harmony OS for the first time. The Midea is one of the first home appliance companies that would support Harmony OS.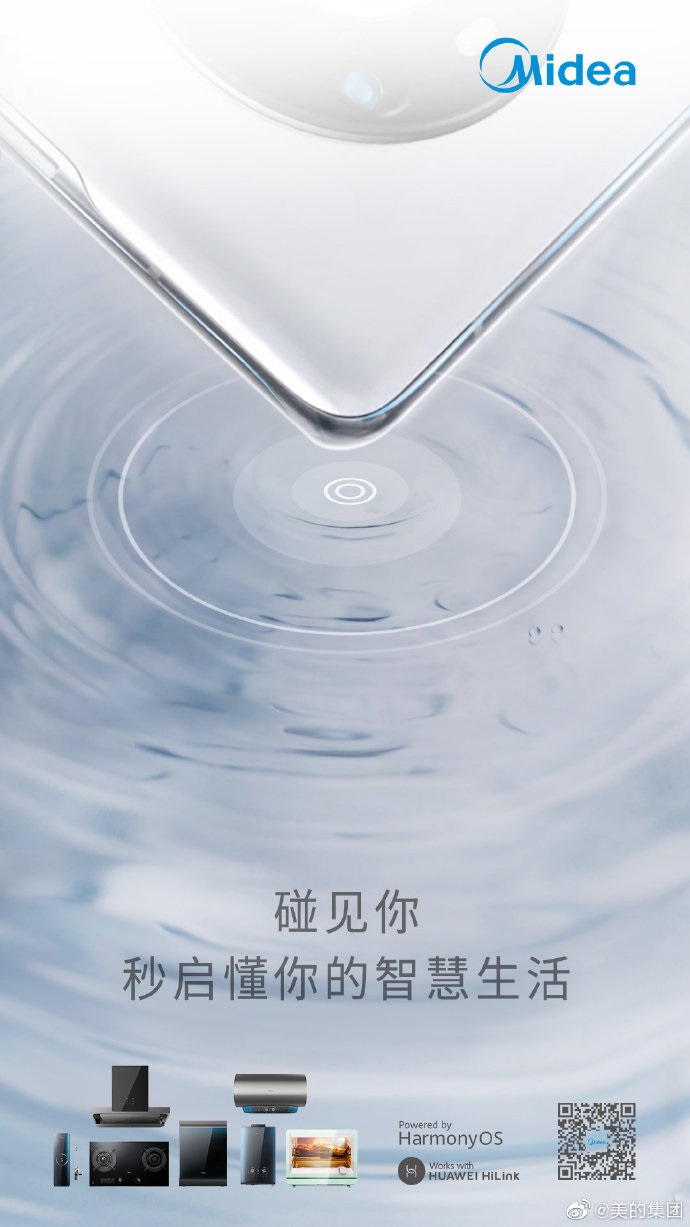 Midea is a Chinese electrical appliance manufacturer headquartered in Beijiao Town, Shunde District, Foshan, Guangdong, and listed on Shenzhen Stock Exchange.
As per reports, Midea products that feature HarmonyOS are aurora sets of new intelligent interactive experience-a full-scene home appliance combination with smart stoves, range hoods, dishwashers, electric water heaters, fired water heaters, and water purifiers as the core.
It also got cross-border interconnection of Huawei's Mate40 series devices, bring users a new experience of interconnection and human-computer interaction in life scenes.
Midea's upcoming aurora set will sprinkle the tulle-like aurora blue on the outline of the product's outer screen. The optical color plating process, combined with the color painting process, presents an unpredictable, gradual magical visual effect in different optical scenes.
The new home appliances which would be launched by Midea this time, have brought three significant improvements. The first is a fast distribution network. As long as you touch it with your mobile phone, you can realize the device's 3-second network distribution based on the Wi-Fi Aware network configuration protocol.
The second is the screenless to screen, which can directly realize the real-time device status through the mobile phone function interface Monitoring, including operating status, consumables reminder, and many other things. The third is a direct service. With the touch of your mobile phone, you can enjoy one-click direct-to-factory services such as cleaning, repairing, and purchasing consumables.
In September, at the Huawei Developer Conference, Huawei has already revealed that, in the first batch, the home appliances manufacturing companies would support Harmony OS include Midea, Joyoung, and Boss Electric.