This morning, Oppo has announced that they will hold INNO (Innovation) Day 2020 event on November 17 (upcoming Tuesday). They also mentioned that "The rapid development of technology and leapfrog innovation is bringing a new integrated experience."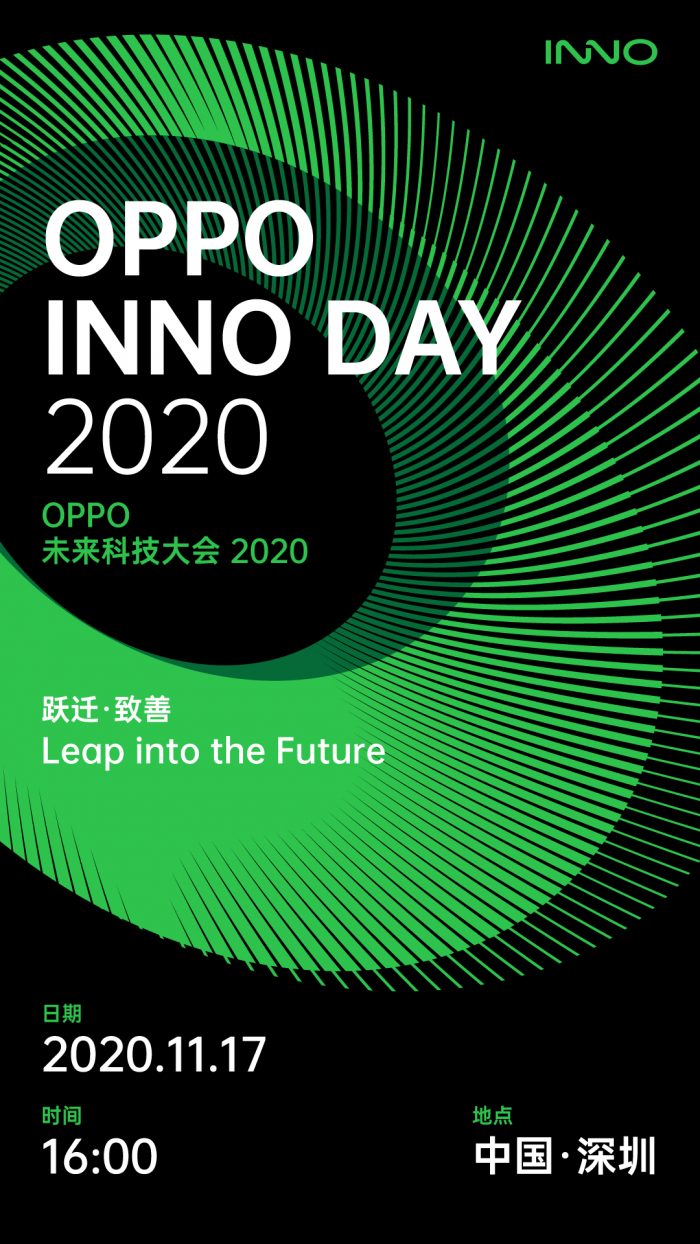 The theme of this conference is "Leap into the Future." In the event, OPPO founder and CEO Chen Mingyong will share OPPO's scientific and technological thinking in the era of 5G integration. Liu Chang (OPPO Vice President and Dean of Research Institute) will explain OPPO's technical concepts and directions in the 5G period, three conceptual products, and two sets of technological systems (OPPO FDF full-dimensional portrait video technology system and OPPO full-link color management system) will also be officially unveiled at the conference.

On INNO Day, Oppo usually reveals many new products that are being created with different ideas. This year, it is highly expected that Oppo may introduce something unique in its smartphone. Previously, Oppo introduced its under-display camera.
Last year at INNO Day 2019, Oppo launched its many new products like its Oppo Watch, 5G CPE, and AR glasses. They also revealed a periscope lens with 10X zoom.
There is no information regarding which products Oppo is planning to reveal on this INNO Day 2020.