At MWC 2023, where Realme recently introduced 240W charging on its Realme GT3, other Chinese smartphone makers cannot be left behind. Recently, the sub-brand of a famous (Xiaomi) Chinese smartphone manufacturing company, "Redmi," has introduced its new charging technology, which will again break the world record.
This morning, Redmi officially revealed its all-new 300W Second Charger (wired charging mode), which can charge the entire (100%) battery in just 5 minutes, 10% battery in 43 seconds, and 50% in 2 minutes. The test has been done on the Redmi Note 12 Discovery edition, which features a 4100mAh battery.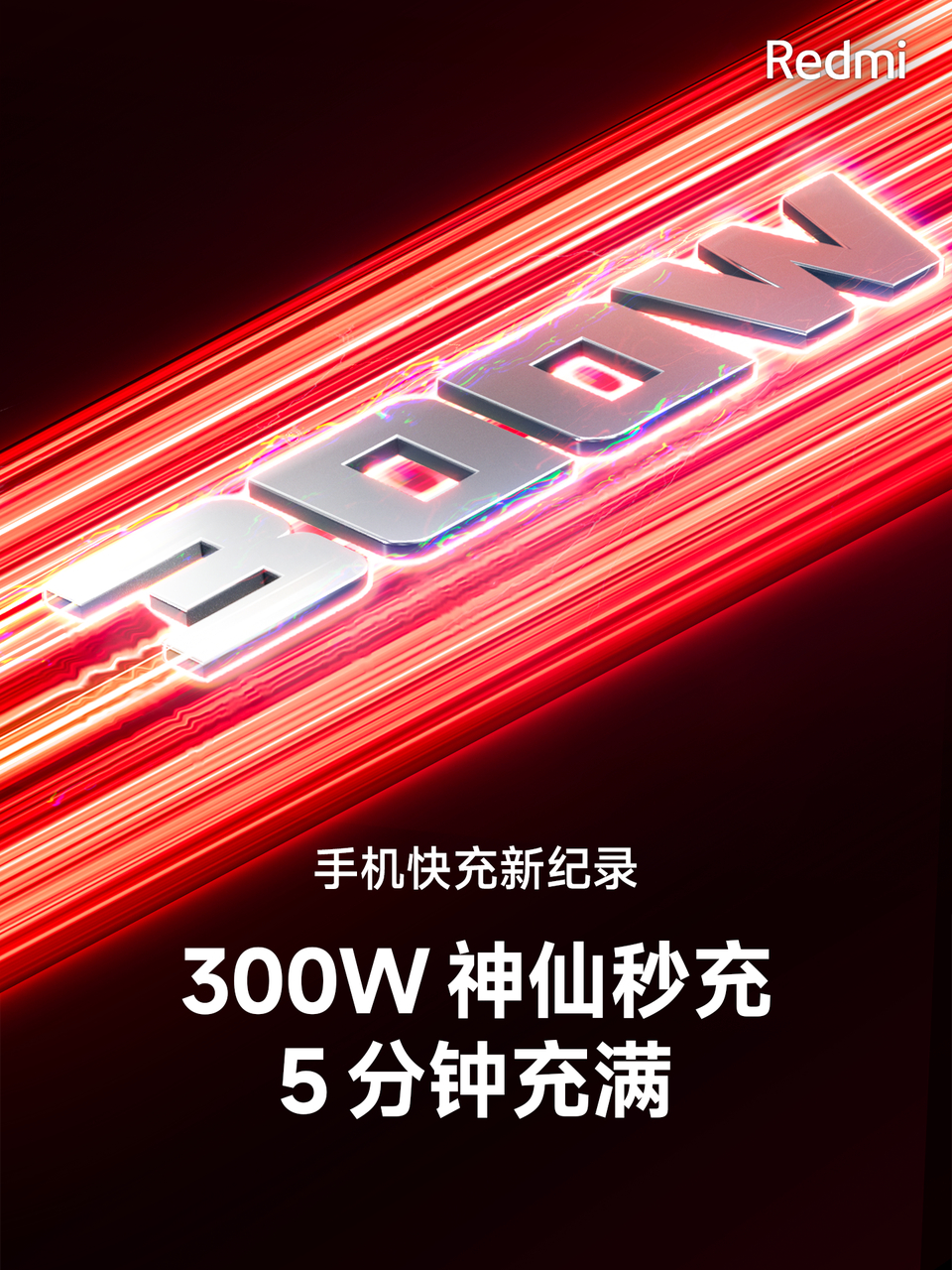 As per the official data given by Xiaomi, the peak power of the charger can reach up to 290W, and the power above 280W can last for 2 minutes to charge the phone to 50%.

It is reported that this technology adopts a self-developed 300W fast-charging architecture with a full link. It uses a customized 6:2 charge pump chip on the original device's charging architecture, and the chip's max conversion efficiency is as high as 98%.
Compared with the previous 4:2 charge pump chip, it eliminates the high current heating issues in the charging input path and reduces the charging temperature rise from the source. In the new 6:2 charge pump solution, multiple charge pumps adopt a decentralized layout to effectively avoid concentrated heat generation and prolong the duration of high-power charging.
It is worth mentioning that this Redmi's 300W Supercharger is based on a dual-string battery design while the input current of the battery cell is as high as 30A, which requires the battery cell to have an ultra-high charging rate of 15V.
To prevent it, Xiaomi introduced a new type of hard carbon material in mobile phone batteries. If compared with a graphite material, the new rugged carbon structure is looser and disordered, which can provide a more relaxed reaction path for lithium ions.
Overall, the new 300W charging solution from Xiaomi is a significant upgrade. It adopts a fourth-generation GaN integration solution that supports high power, is small in size, has lower heat generation, and has higher efficiency.
For heat dissipation purposes, the 300W charger features a large-area grapheme to achieve ultra-high power output with heat prevention simultaneously. Xiaomi also revealed that with a 43% increase in power, its volume is exactly the same as Xiaomi's previous generation 210-watt charger.
Currently, the 300W charging from Redmi is limited to testing only.