In January 2021, Motorola revealed the world's first Air Charging Technology, a real innovation in this industry. It was based on desktop millimeter wave transmitters to achieve directional charging with a range of 80 to 100 cm. But recently, some new developments have been revealed regarding air charging technology.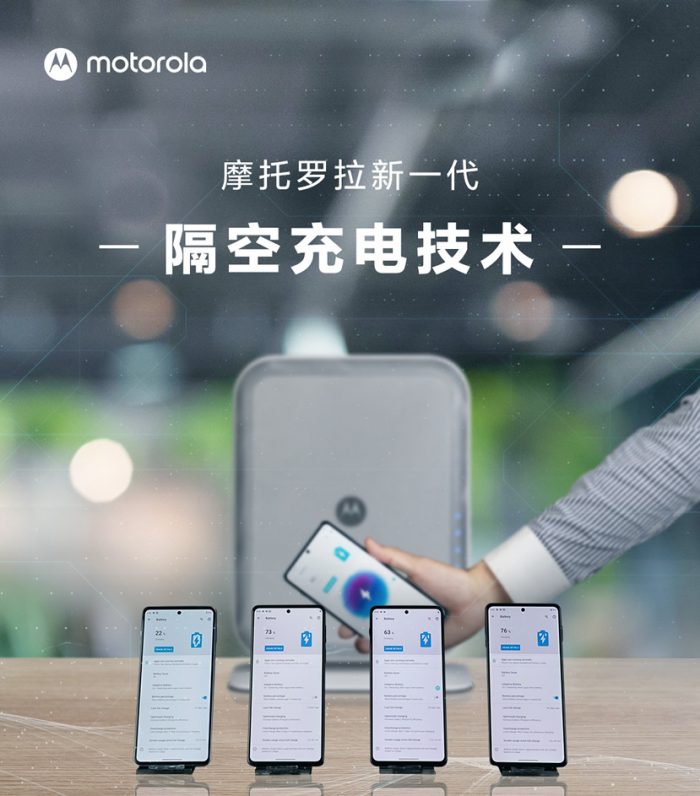 This morning, Motorola has revealed the newer generation of its Air-To-Air Charging Technology, which now doesn't require charging cables and is also not limited to the location of the power source. Once you enter the room, the phone will start charging automatically without any inductance. The phased array comprises 1600 antennas that can charge four devices simultaneously; it doesn't matter if it is blocked.
Motorola has also released a teaser video about the new generation of Air charging technology. It is observed that this charging technology can actively detect the device, automatically start charging and support charging with a range of 3 meters with four devices simultaneously. It doesn't get affected by any obstruction (such as paper or leather) and supports Ultra-Wide Angle (more than 100°).
Considering user safety issues, Motorola has also provided a built-in biological monitoring technology that will stop/avoid the device's charging beam after detecting the human body.
In the future, Motorola is expected to not only improve the hardware's configuration, but it will also add some new highlights like multi-size antennas, multi-device networking and AI Smart Frequency Modulation. It will also be compatible with Qi Wireless charging protocol to paving the way for commercial and popularization of Air Charging Technology.
The General Manager Of Lenovo Mobile Phone Business Department China (Magical Jinge) has also said, "When I saw the display for the first time, I was surprised. The point is that we are already close to the commercialized volume and life-like scene."
Currently, Motorola hasn't announced more info about its all-new air charging technology. Furthermore, it is also unknown when it would be mass-produced. But from the teaser video and General Manger's statement, we can conclude that it would be available soon.