It seems like Apple is now on its way to developing something new and innovative. Recently, we reported that Apple is working on an ultra-thin touch sensor for reducing device size. But this morning we got more information regarding a new patent from Apple.
Today, a new Apple patent got approved by the China National Intellectual Property Office. The patent got approved on 30 June. You can check out the patent here.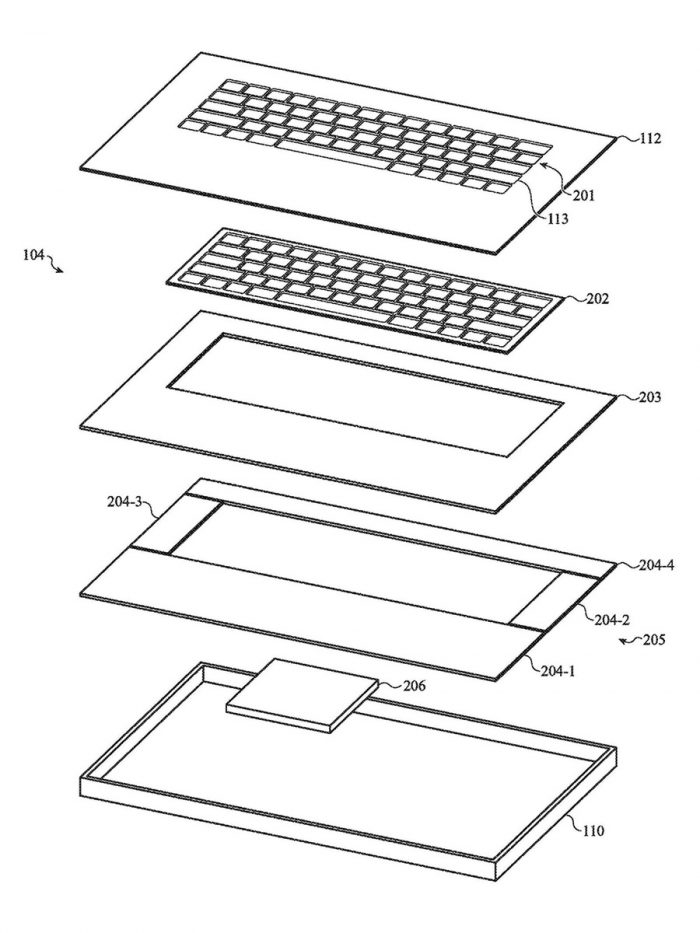 The patent is about a "Dynamic Display Interface" laptop. According to our observations, the laptop seems to be ordinary but as it can be seen in the patent. The laptop consists of more than one screen. In the patent, it is mentioned that the base part of the laptop consists of a keyboard and light-transmitting cover.
The light cover defines a first touch-sensitive input along the first side of the keyboard area and a second touch-sensitive input area along the second side of the keyboard. The base portion also includes a part below the first touch-sensitive input area. All this touch-sensitive input area may be used for a particular purpose, but for now, it seems to be something different.

According to the patent, these touch screens can be used for different things. For example, in diagram 8C, there is an example of a word processing program. The display at 840 (in 8C) will show us the content, page, chapter, title, or other summaries of the document of the displayed portion 841. In contrast, the display at 842, 844, and 846 will be used for showing additional setting buttons.
Looking at the sides of the laptop, it seems to be an ordinary shaped laptop with old-style edges. Apple may launch this type of laptop (which includes more touch screen) in the future. If any more new leaks regarding this come, you will be updated on our website. So stay tuned!