Apple is trying to develop more new technology in the market. Recently, they announced that there Mac Computers would use their own Apple's processor, and now we got something more exciting from Apple. According to the patent, Apple is trying to develop a new "Ultra-Thin Touch Sensor" technology.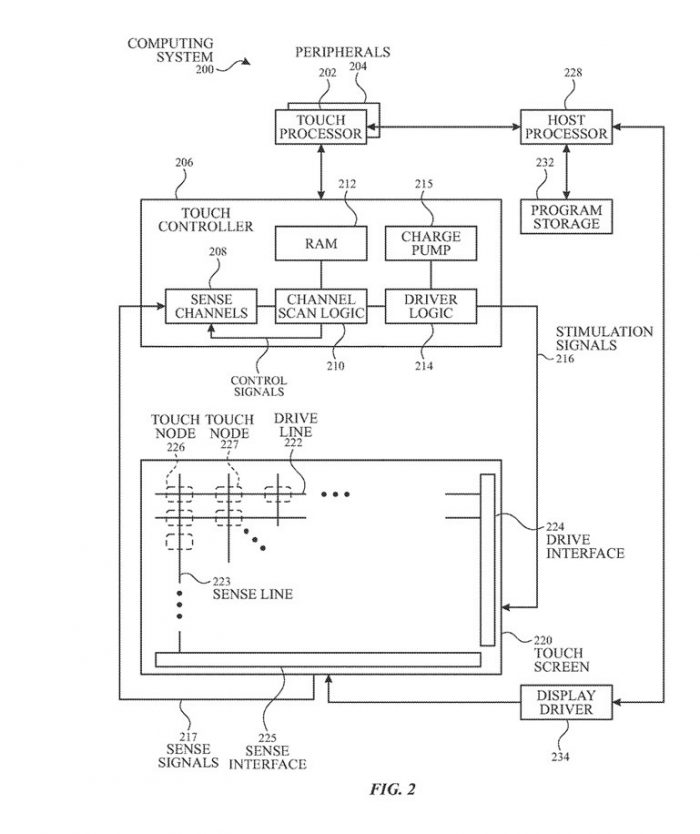 This morning we got a patent from Apple, which is certified by the U.S. Patent Office. The patent was applied by "Apple Inc" on 12 December 2019 and got approved recently on 25 June. You can check out the patent here.  It is mentioned that this patent is for the upcoming technology "ultra-thin touch sensor," which can be used for manufacturing ultra-thin devices.
According to the patent, the touch screen got ultra-thin stack-ups, which reduces the display layers construct while also includes some more advantages. It is mentioned in the patent that reducing the thickness of the screen can provide a lower profile device, which further can improve the optical image on display by reducing the display to cover glass distance, which also can reduce the weight of the device.

Another thing for reducing screen stack-up or the border region is by removing the flex circuit connection from the stack-up, used to enable routing of touch electrodes to touch circuitry. In some examples, the touch screen stack-up can include a shield layer between the touch sensor panel and the display.
In some examples, the thickness of the touch screen stack-up, including a shield layer, can be reduced by routing the shield layer to a shield electrode on the touch sensor panel. The shield layer can then be routed to touch sensing circuitry via the flexible substrate. In some examples, the touch sensor panel or a portion thereof can be integrated with a polarizer.
From this technology, Apple may be able to design thinner products once again, like the iPhone 6 series. It seems like we may be able to see this technology in the future's iPhone, iPad, or Mac series. But this year's iPhone series didn't include any of this thing.