It is known that Xiaomi is also bringing the Mi 11 Ultra to the upcoming launch event on March 29. For the first time, Xiaomi is launching the Pro and Ultra version at the same event. As the launch time is coming near, the company is slightly teasing the phone's main highlights.
Xiaomi has announced (on its Weibo) that the upcoming Mi 11 Ultra will feature the Super Fast-Charging Silicon-Oxygen Anode Battery for the first time in smartphone history. It is also mentioned that this technology will make smartphone batteries thinner and charge faster.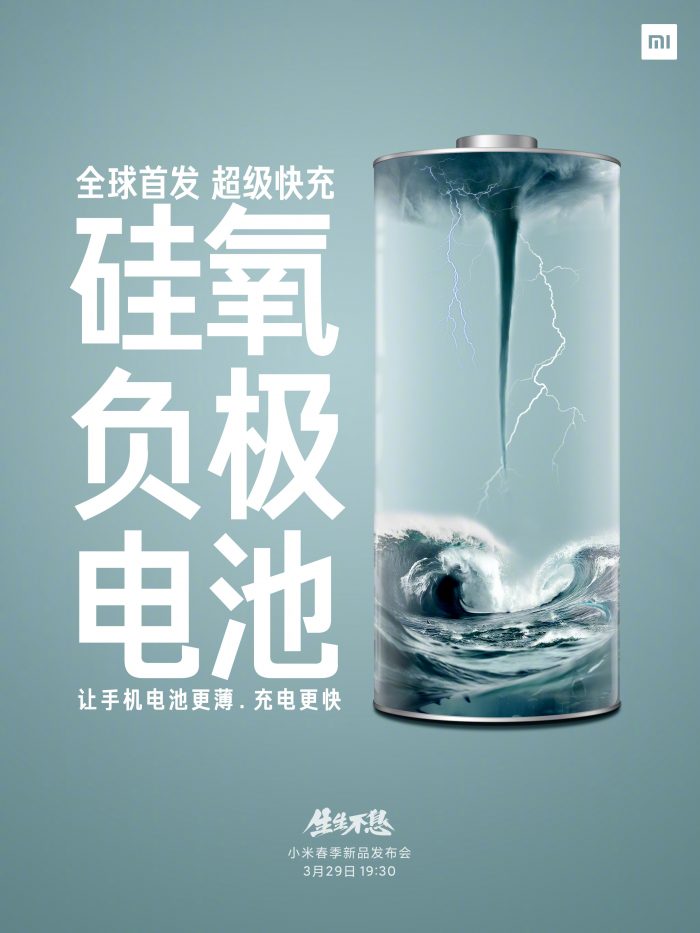 The officials also mentioned that Xiaomi is the first to apply this battery technology of new energy vehicles to mobile phones, adding nano-scale silicon materials through the negative electrode to bring ten times the graphite's theoretical gram capacity.
As per previous info, it is known that Mi 11 Ultra will feature a vast size camera area. Moreover, the primary sensor is the Samsung ISOCELL GN2 50 Million Pixels Lens. In total, there would be three lenses.
It is also reported that the Mi 11 Ultra is almost the same as the Mi 11 Pro in terms of overall appearance, screen, and core specifications. However, they are different in terms of camera specifications. In the past few days, the Mi 11 Ultra was also listed on 3C Certification with 67W Charging.
The Mi 11 Ultra will be launched in the upcoming Spring Product Launch Event, coming on March 29.