Yesterday, it was reported that Xiaomi would hold a spring season product launch on March 29. The sources were claiming that this would be Xiaomi's Mi 11 Pro launch event. Today, the company has officially announced the products which will be launched in the upcoming launch event.
Xiaomi has recently announced (on their Weibo account) that they are all set to launch the Pro version of the Mi 11 Series. In addition, the company is also going to launch the Ultra version of the Mi 11 series.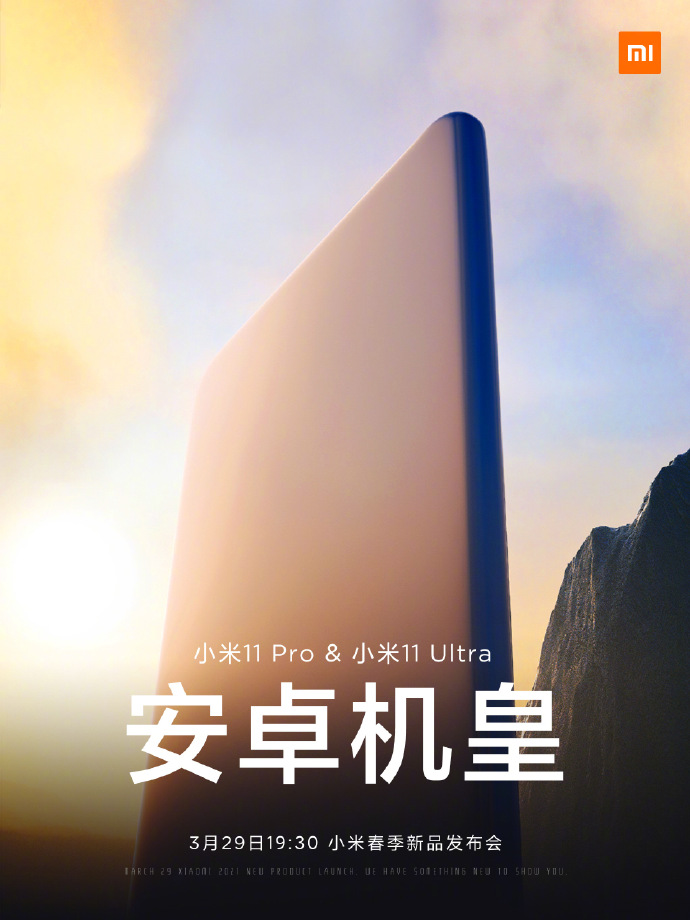 It is also observed that Xiaomi will launch Pro & Ultra models together, unlike the previous year. Previously, the reports claimed that Xiaomi might announce its first-ever foldable phone, but now everything is clear, while the launch of a foldable phone is still expected in Summer 2021.
In the past few days, Xiaomi Mi 11 Pro & Ultra version has been spotted on different certification sites. Both devices were also spotted on 3C Certification, which revealed that they would feature 67W fast charging.
As reported, the two models are almost the same in terms of overall appearance, screen, and core specifications, but they are different in terms of camera specifications.
The two models are nearly the same in terms of appearance, screen, and internal specs, but they are distinctive in terms of camera specifications. It is reported that the Mi 11 Pro will feature Samsung's GN2 sensor (50MP). In total, there would be three cameras, but Mi 11 Ultra may feature the largest camera setup in the industry.
The Mi 11 Ultra is also expected to feature a triple-camera setup, but this may include a dual primary camera, periscope lens and can also support 120x zoom.
The all-new Mi 11 Pro & Ultra version will be launched on March 29 in Spring Season Product Launch Event. Reports also claimed that Xiaomi might also announce its all-new Mi Notebook Pro.