This morning, CATL officially announced that the company is going to hold a new product launch conference on August 16th at 3 PM (as per Chinese timing). However, as can be seen, the official poster didn't mention any specific product or technology (expected to reveal in this launch event).
This time, the CATL has used a new slogan, i.e., "far-reaching" instead of "fast into the new world" that the company has formerly used.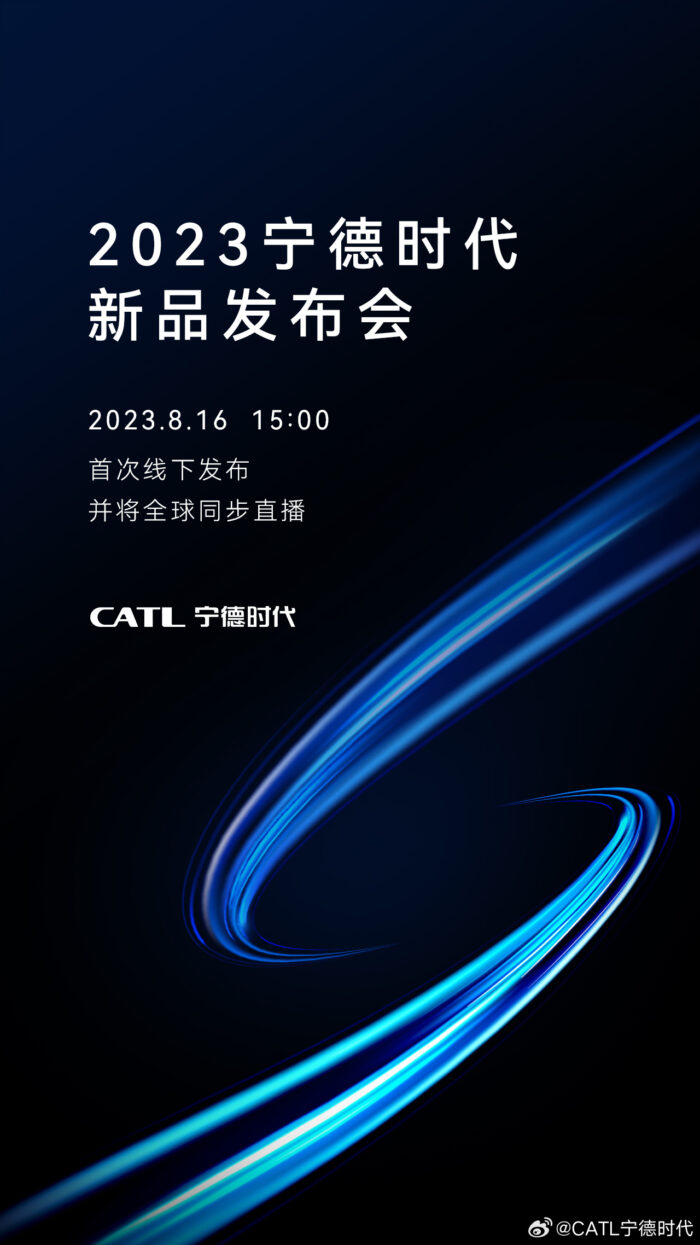 As per some sources, it is expected that the CATL will introduce the following products and technologies that include 4C charging, Kirin batteries, M3P batteries, and other things related to condensed matter batteries. It is worth noting that during the Shanghai Auto Show, the CATL unveiled the condensed matter battery, boasting an impressive energy density of 500Wh/kg.
As reported by the media, CATL, China's leading battery manufacturer, is experiencing remarkable growth, with its first-half-year revenue nearly matching that of the entire South Korean battery industry.
During this period, CATL recorded revenue of 189.25 billion yuan ($26.312 billion), marking a substantial year-on-year surge of 67.52%. The net profit attributed to the shareholders of the publicly listed company reached 20.717 billion yuan ($2.88 billion), showcasing a notable year-on-year increase of 153.64%. The basic earnings per share also stood at 4.7201 yuan ($0.65) per share.