For a long time, the OnePlus was expected to release its OnePlus Ace 2 Pro. Even the entire promotional content, the appearance of the device, and its specifications also got revealed entirely. However, the company has finally made it official that they are going to launch OnePlus Ace 2 Pro.
This morning, OnePlus officially confirmed that the all-new OnePlus Ace 2 Pro will be released on August 16 at 2:30 PM (as per Chinese Timing). As can be seen, the launch poster includes the backside design of the OnePlus Ace 2 Pro through its camera module can be observed.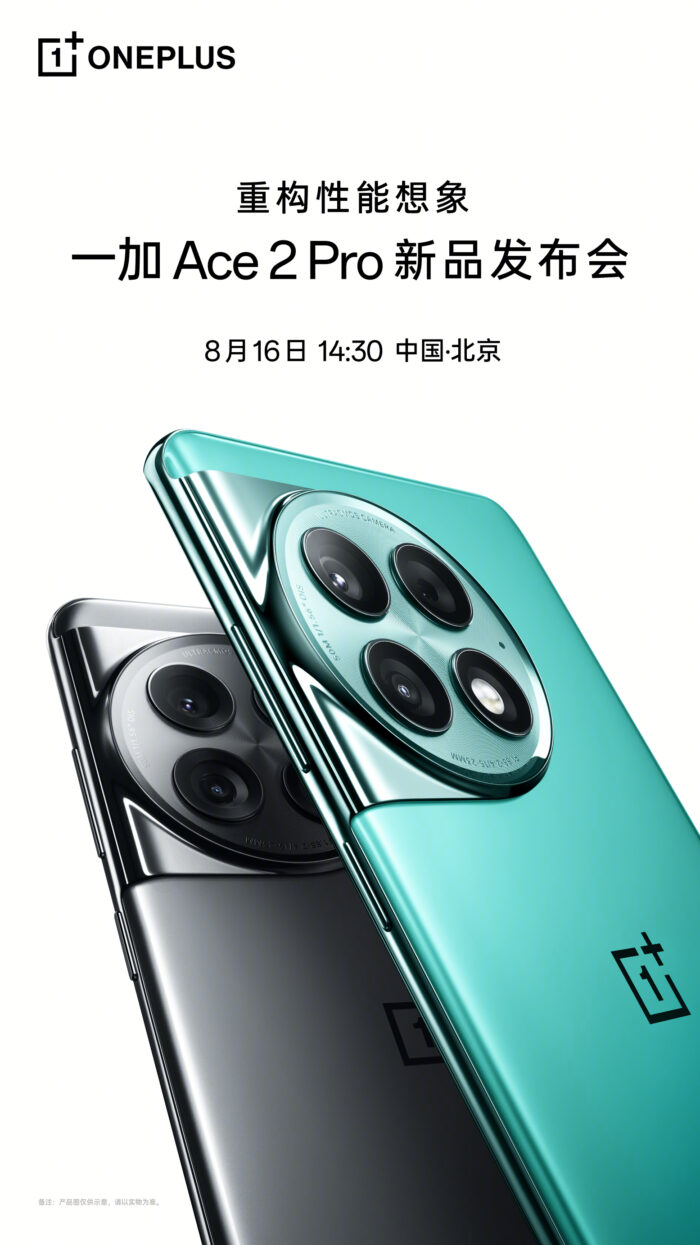 As can be seen, it features the same design camera module as in OnePlus 11 series. However, the lens specifications are different. This model features a 50MP primary lens (Sony IMX890 lens), an 8MP Ultra-wide lens, and a 2MP macro lens. The device would be available in two color schemes: Sea Green and Grey. Except for this, the official announcement didn't consist of anything more.
Update: The OnePlus Ace 2 Pro is officially confirmed to be powered by Snapdragon 8 Gen2. The chipset is designed on the latest manufacturing process, i.e., TSMC's 4nm 2nd Generation Process. In addition, it features Cortex-X3 Super Core (@3.2GHz), Adreno 740 GPU (@680MHz), and Snapdragon X70 5G modem.

As per officials, the CPU's performance is increased by 35% and GPU's performance increased by 25%. While the power consumption is decreased by 40 to 45% in both CPU and GPU.
As per previous leaks and rumors, the all-new OnePlus Ace 2 Pro will feature a 6.74 inches OLED Display that would feature 1.5K resolution and a higher 120Hz refresh rate. The display got a centered single punch-hole and is curved from both ends. The punch-hole features a 16MP lens.
The device also has a 5000mAh battery and supports 150W fast charging. Moreover, the top variant will feature 24 Gigs of RAM in addition to 1TB of storage. The pricing of the device will be revealed on launch day.
In the coming days, OnePlus is expected to reveal more information regarding its OnePlus Ace 2 Pro model.