This morning, the upcoming Galaxy Note20 spotted live for the first time. The digital blogger @jimmy is promo (on twitter.com) has revealed the live photos of the forthcoming Galaxy Note20 Ultra version.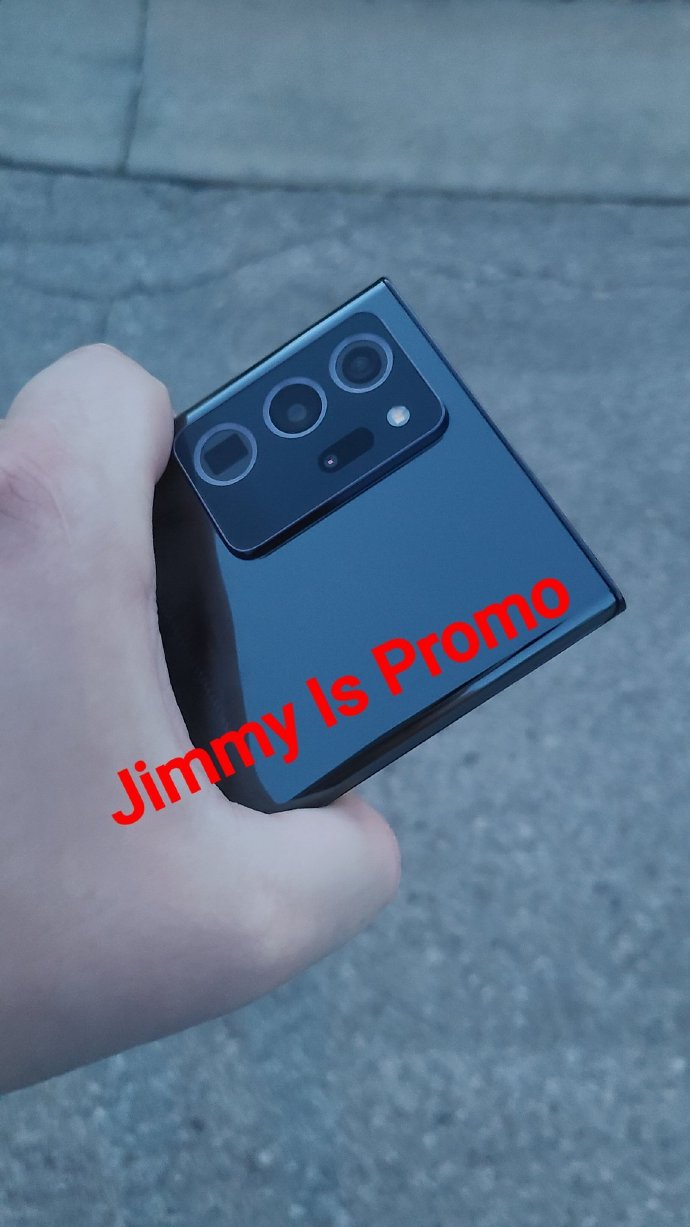 The live photos include a black-colored Galaxy Note20 Ultra. It got everything the same, as we previously reported. It got the same camera bump like the ultra version of Galaxy S20 Ultra, while the arrangement of all the four cameras is like the predecessor Galaxy Note10+.
The front screen photo of Galaxy Note20 Ultra includes a center punch-hole screen with a very small camera hole. The sides also seem to be much thinner. Moreover, the left side of the display is hidden by using a tape.
The backsides photos also consist of the same color, "S Pen," while the second photo is of a Galaxy Note20 Ultra, held in hand. Both the images show that the upcoming flagship series from Samsung will also include a black-colored phone.
As we previously reported, the upcoming Galaxy Note20 Ultra will be equipped with a 2K Dynamic AMOLED (center punch-hole display) Panel, which supports up to 120 Hz refresh rate. Moreover, on the inside. It will be powered by Qualcomm's Snapdragon 865 5G (US and China) and Exynos 991 (Europe and other markets). The battery capacity of the phone will be around 4370mAh with 25W fast charging support. The rear side camera includes a 108MP primary camera sensor, supports 50x zoom.
As the expected time of Galaxy Note20's launch event is coming near, the phone is getting exposed totally. Currently, the expected date for the launch of the Galaxy Note20 series is 5 August. Samsung may call the launch event "UNPACKED." More devices like the Galaxy Tab S7 series, Fold2, Z Flip 5G, and new Watch series are also expected to launch in the same event.