Today, the famous blogger @看山的叔叔 has revealed the live images of Huawei's upcoming flagship phone Mate 40 and Mate 40 Pro's camera module. According to the photos, it can be quickly figured out that the new Huawei's Mate 40 series uses an "Oreo" shaped circular back camera module.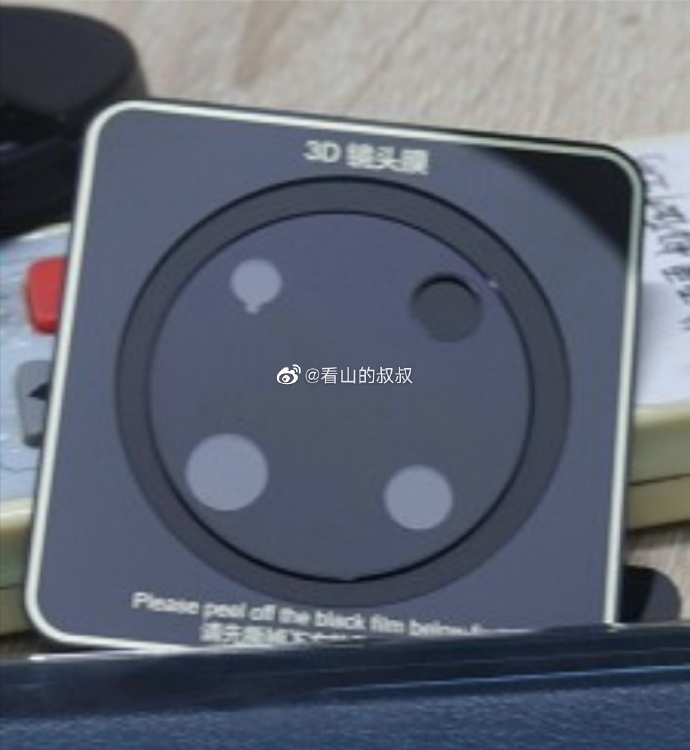 The camera module is covered with a protective film, so we can't see the lens directly. The camera module's protective film consists of four holes, which directly point out that the phone uses a quad-camera setup. According to our observations, this new protective film will save the camera bump from being scratched in daily life without affecting the image quality.
Moreover, it is expected that the upcoming Huawei's Mate 40 Pro will be equipped with the same primary camera and ToF sensors used in Huawei P40 Pro. The camera setup will also include a telephoto lens which supports 5x optical zoom and 55x digital zoom. Moreover, it will also use a new cinema lens, which has a large 9P Dali sensor.
Moreover, a new chipset from Huawei "Kirin 1000" is also expected to be equipped on the phone. But some reports also claimed that this would be the Huawei's last phone to feature Kirin chipset. The chipset will be based on Cortex-A78 cores at only 5nm manufacturing process. Moreover, a new waterfall display with a dual front camera setup is confirmed to be featured on the phone.
Currently, the new Huawei's Mate 40 series is expected to launch in Fall 2020.